At a Glance
Expert's Rating
Pros
Highly effective adaptive noise cancellation for a variety of environments
Ambient-aware feature works well and can be tailored to users' taste
Lightweight and compact travel footprint with an excellent carrying case.
Cons
Physical buttons on the right ear cup could be better designed and placed for easier navigation
Different sonic signature between wired and wireless modes
No aptX or aptX HD support
Our Verdict
Watch out Bose, JBL is gunning for your crown in the ANC headphone space with its wireless Everest Elite 750NC.
Best Prices Today: Everest Elite 750NC
Bose dominates the active noise cancelling (ANC) headphone market, but JBL has the company squarely in its crosshairs with its new Everest Elite 750NC wireless headphones.
The Everest Elite 750NC, available from Best Buy for $299.99, sit at the top of JBL's ANC headphone lineup. They're available in three metallic colors: Gunmetal, mountain silver, and steel blue. My review pair arrived in the latter. This reserved color palette is a stark departure from traditional black or the bold, bright colors in JBL's other headphone lines.
A soft, faux leather wraps around the headband and memory-foam ear pads. The click-adjustable metal band gave me a very comfortable fit with most of the pressure on the top of my head and little from the sides. JBL says it specifically designed the headband to lessen pressure on the ears, and my experience confirms that.
Under the hood, the 750NC's onboard 40mm drivers deliver a rated frequency response of 10Hz to 22kHz, well beyond the bounds of human hearing on both ends of the audio spectrum. While the Everest Elite 750NC are Bluetooth wireless headphones, they don't support either the aptX or aptX HD codecs, which promise near or better than CD quality audio streaming over Bluetooth.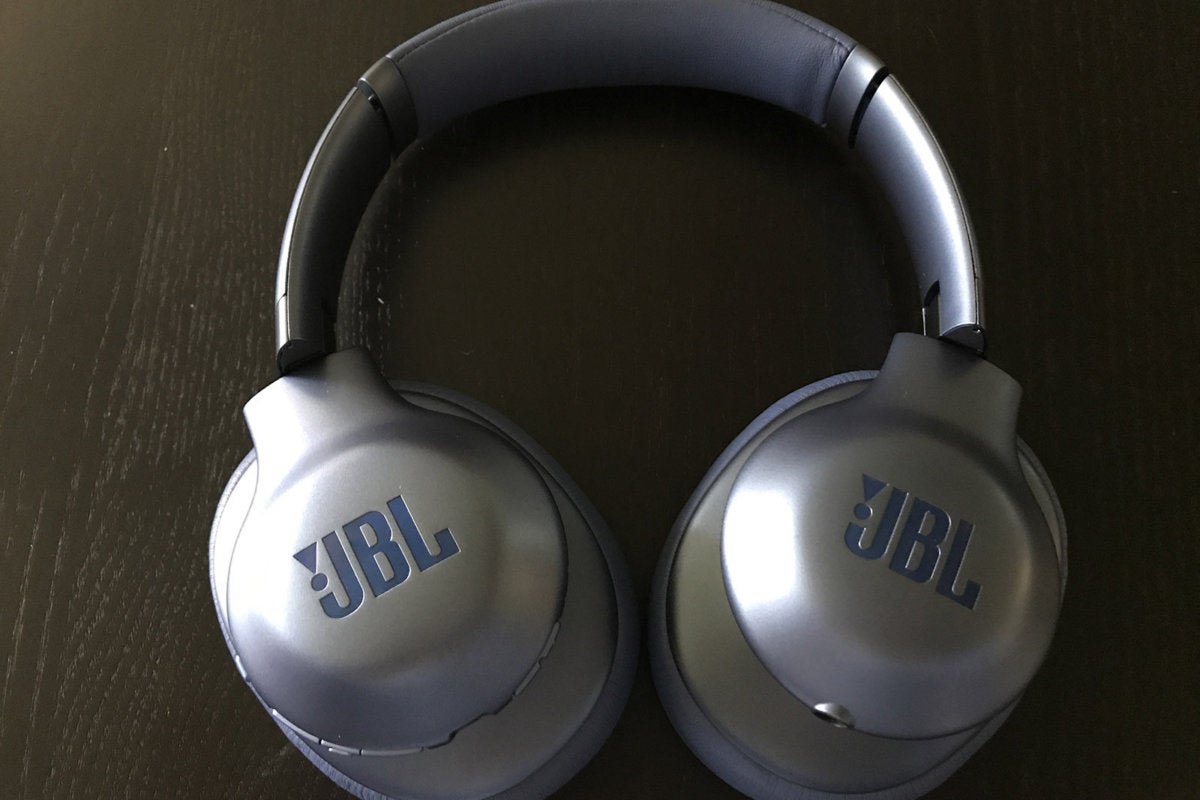 An 850mAh polymer Li-ion battery is rated to deliver up to 15 hours with both Bluetooth and ANC active, and up to 20 hours as a Bluetooth headphone with ANC off. Getting a full charge is pretty quick, at about 3 hours. Should the battery run out, you'll find a 3.5mm analog input on the bottom of the left ear cup, so you can use the 750NC as a traditional wired headphone.
Light and compact
The Everest Elite 750NC headphones are made for the road warrior. They're very light, with a hinge just above the ear pads to collapse the headphones to a compact size (at least as far as over-the-ear headphones go). In addition, the ear cups rotate 90 degrees, so you can slip the flattened profile into a large jacket or backpack pocket.
Mentioned in this article
Bose QuietComfort 35 wireless headphones
Price When Reviewed:
$350
The Everest Elite's control buttons sit on the right ear cup, with the micro USB charging port at the six-o'clock position. I wasn't enthralled with the button placement and design around the ear cup. Slightly elevated tactile cues are supposed to help you orient your fingers, but I didn't find this intuitive.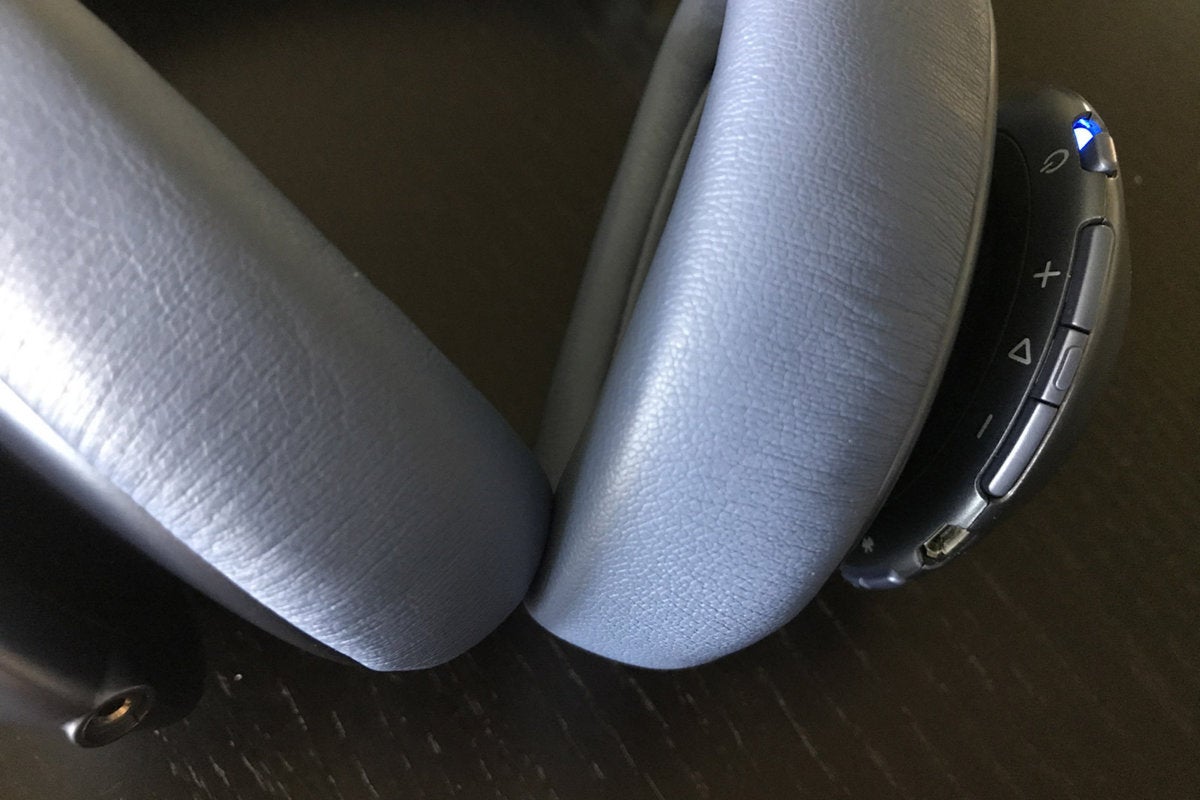 I would rather have slightly larger buttons on the headphone that didn't require me to feel around for them. My experience with the 750NC was in stark contrast to JBL's sister company, AKG, and its N60NC Wireless, which I had in for review during the same period. The AKG N60NC have outstanding button placement and design.
Great accessories
JBL bundles a zippered hard case with a button strap. That's a small, but clever addition. You can button the case onto a backpack, jacket, or anything else you can think of.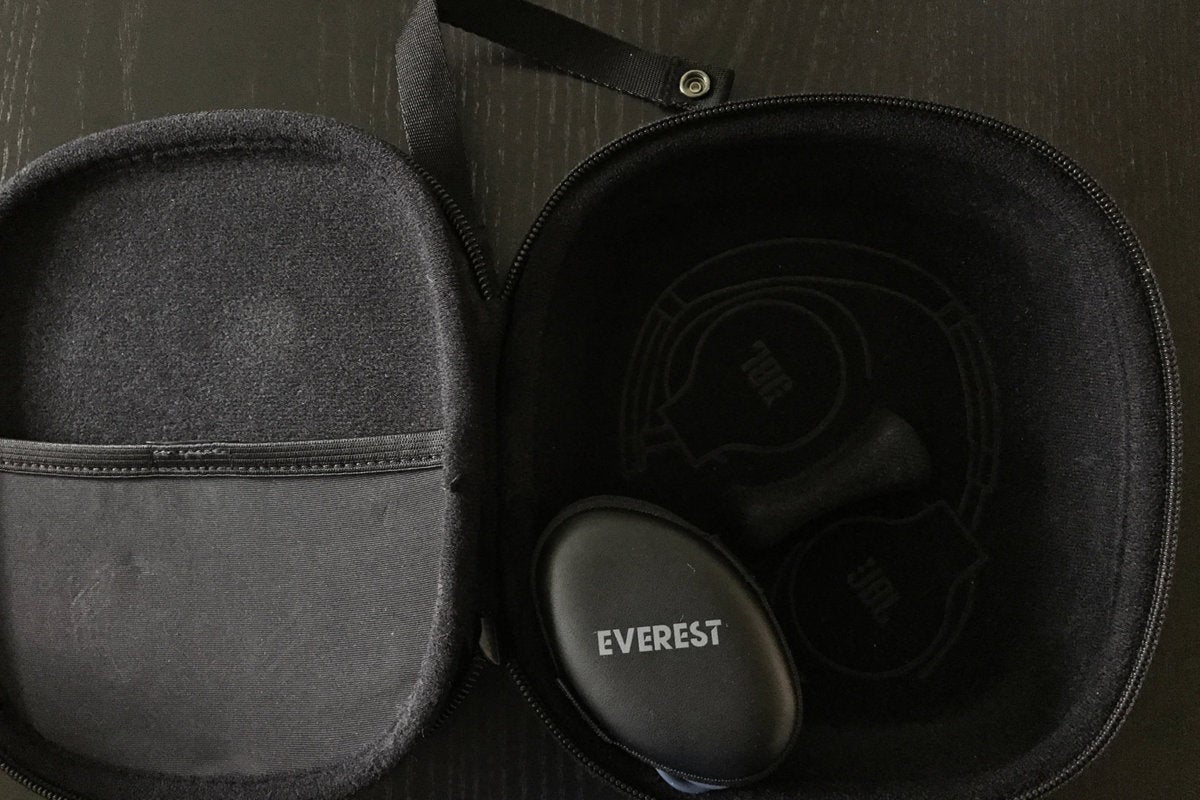 Unlike most headphone cases, JBL's has both outside and inside pockets. I really liked this, because I could use the outside pocket if I was in a rush to put away the headphone cable. I frequently used the Velcro pocket when I wanted to store my accessories and make sure they wouldn't fall out, or if wanted store things I really didn't want to lose, like my Apple Lightning-to-3.5mm adapter.
There's also a small, oval-shaped pouch with a Velcro strap. It holds itself naturally to the inside of the case, but you can attach it to any fabric surface or throw it in a purse or backpack. The case can hold the three cable accessories: a 3.5mm cable, a micro-USB charging cable, and a two-prong airline adapter. The inside of the case holds a line-drawing schematic of the compacted Everest Elite to remind you exactly how to fit them optimally into the case.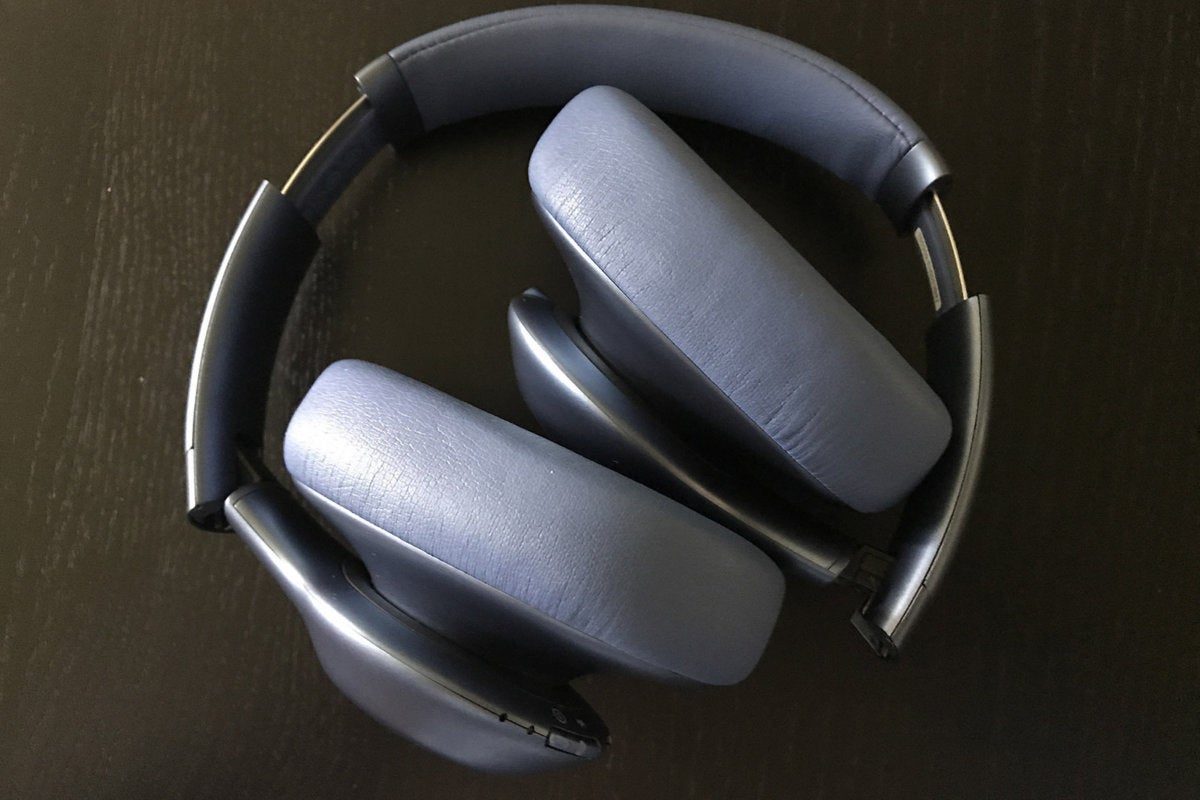 Adaptive noise cancellation
Mentioned in this article
MDR-1000X noise-cancelling Bluetooth headphones
Price When Reviewed:
$399.99
The Everest Elite 750NC go a step beyond typical active noise cancellation that you just turn on or off. The drawback to that approach is that it can block too much outside noise, and you won't hear announcements or important environmental cues that you do want to hear. Ripping the phones off your head to hear something important spoils the whole experience.
JBL solves this problem with a kind of smart ANC technology called adaptive noise cancellation: Onboard microphones let you control the amount of outside environmental noise you want to let in.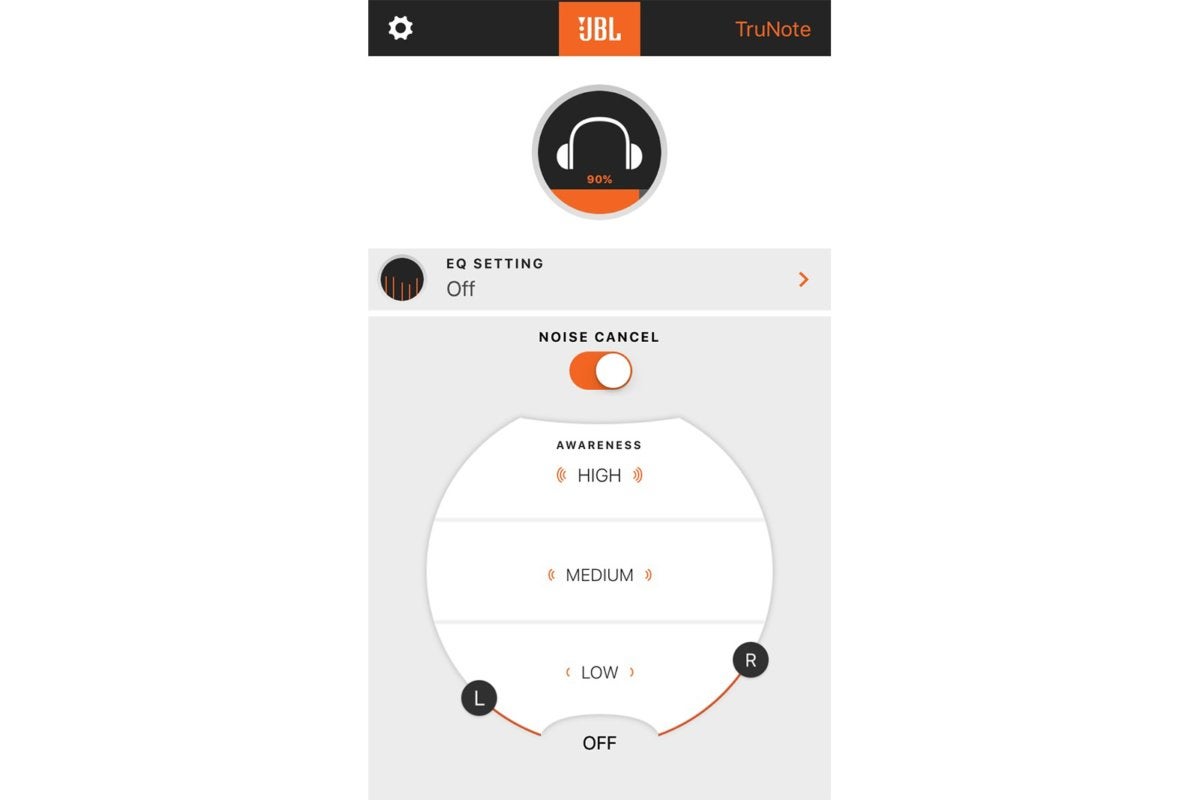 I've now tested a few headphones over the past year—including Sony's MDR-1000X—and JBL's adaptive noise cancellation implementation is excellent. Just note, however, that this tech isn't perfect and has some sonic drawbacks that I'll detail further down.
Feature-rich tech through the mobile app
Unlike many ANC headphones, the Everest Elite 750NC has a companion app for both iOS and Android devices—and boy is it slick. You can control virtually all aspects of the Elite 750NC. From the main screen, you can turn ANC on or off; choose low, medium or high ambient aware presets; or select one of the three predefined EQ settings.
You can get extremely granular with your preferences. While you only have low and high ambient aware options from the Everest Elite's buttons on the right ear cup, the app lets you can engage a "medium" setting. Want even finer control? You can activate ambient aware for only one or the other, or even have different ambient aware levels for each ear.
In addition to the pre-defined EQ settings, you have the option of creating your own EQ profiles. A 10-band EQ gives you lots of options to tailor the headphones to your particular preferences or musical tastes.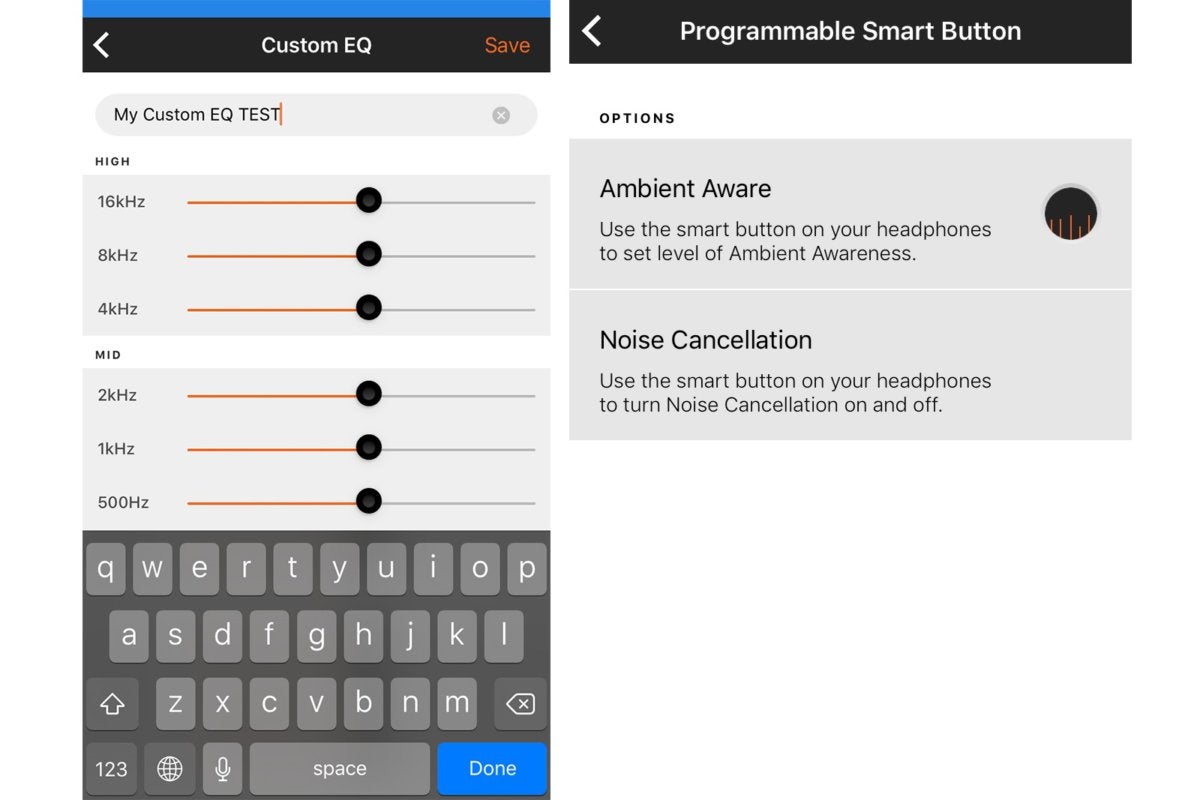 Each person's outer ear and ear canal has a unique shape, and JBL's TruNote auto calibration technology can change the Everest's frequency response based on the shape of your ear canal—and it's completely automatic. Engaging TruNote generates a few pulses and is finished in a matter of seconds.
The app also controls the function of the programmable smart button on the right ear cup (indicated by the letter "S" with a circle around it). By default, the button toggles the ambient-aware feature, but through the app you can instead program the smart button to toggle noise cancellation on and off.
Performance
I used the Everest Elite 750NC in a variety of noisy environments, including cross-country flights, train and subway rides, and on city streets while listening to music or watching movies. While I didn't have my top two choices of noise-cancelling headphones–the Bose QuietComfort 35 and the Sony MDR-1000X–with me for direct comparisons, I found the Everest Elite to be a fantastic performer. No matter where I was or where I was traveling to, the Everest Elite 750NCs did an exceptional job of eliminating ambient noise.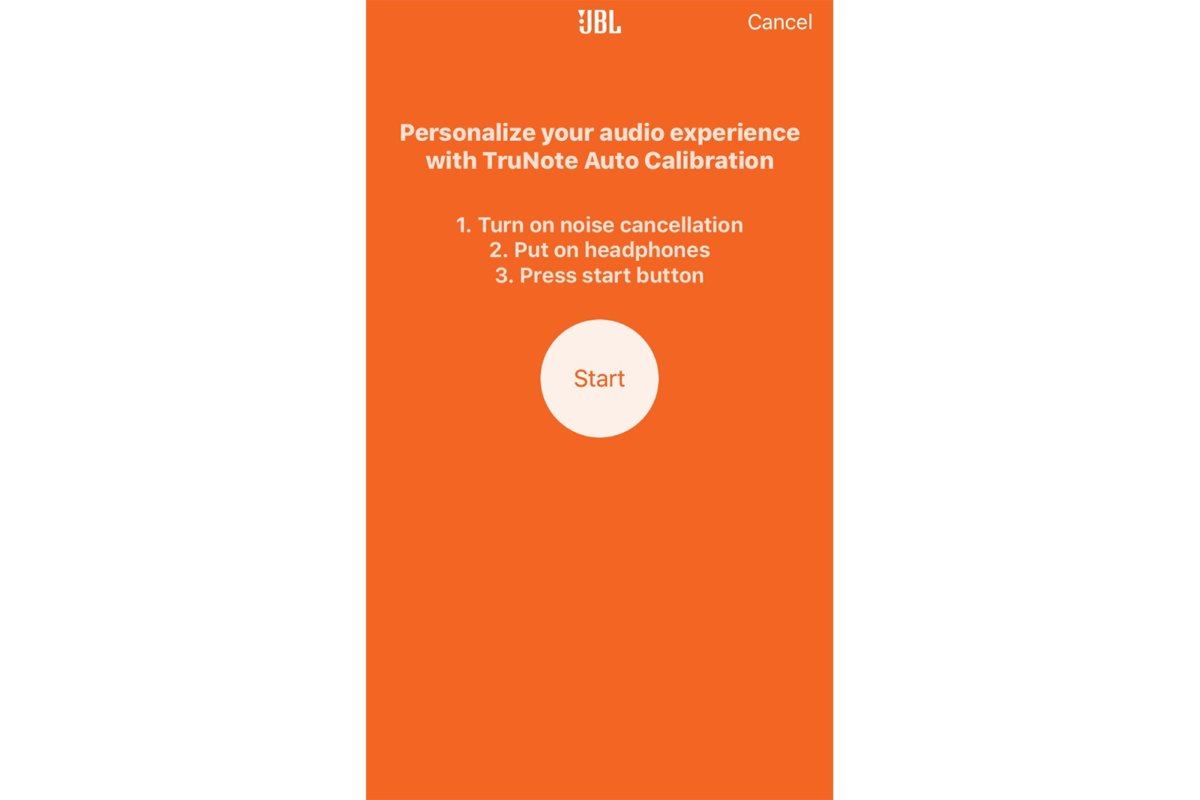 I did have one reproducible anomaly. When I used the Everest Elite 750NC going up or down steps with active noise canceling on, the headphones would produce this terrible "thwapping" sound with each foot step. I didn't encounter the same anomaly with normal walking.
Going by aural memory, the Bose and Sony headphones might have a slight edge in the traditional ANC department, but if you are looking for a smart adaptive noise cancelling headphone, I think you'll that the JBL is a step above. JBL's ambient-aware feature is more granular and much less artificial sounding than Sony's.
As far as musical enjoyment, compared to other ANC headphones I've tested, the JBLs produce a slightly higher-than-average level of ANC hiss. If you listen to music at low levels and in relatively quiet environments, the ANC hiss will remain noticeable and elevate the noise floor.
Great noise-cancelling headphones
JBL's Everest Elite 750NC is a top-notch ANC headphone for road warriors. JBL's active and adaptive noise-cancelling technologies are excellent. While it doesn't feature some of today's best Bluetooth streaming codecs, its overall sound will easily satisfy most consumers.
Combine that with JBL's TruNote, which measures the unique shape of your ear and adjusts the headphone's frequency response accordingly, and you have a winning combination.
Best Prices Today: Everest Elite 750NC