Panasonic, Anker, and Mobovi aren't the only companies at IFA showing smart speakers with Google Assistant built in. Sony announced this morning that it will ship a $200 smart speaker in mid October.
The Sony SF-S50G Wireless Speaker, which looks surprisingly like Apple's upcoming HomePod smart speaker, features a single full-range driver that fires up into a two-stage diffuser to produce 360-degree sound. That driver is augmented by a dedicated subwoofer firing down into the same diffuser to reproduce bass frequencies. Sony hasn't released detailed specs for the new speaker, so we don't know how big its amplifier is, but a spokesperson said it can comfortably fill an average-sized room with sound (defining "average" as a 25×16-foot living room or kitchen).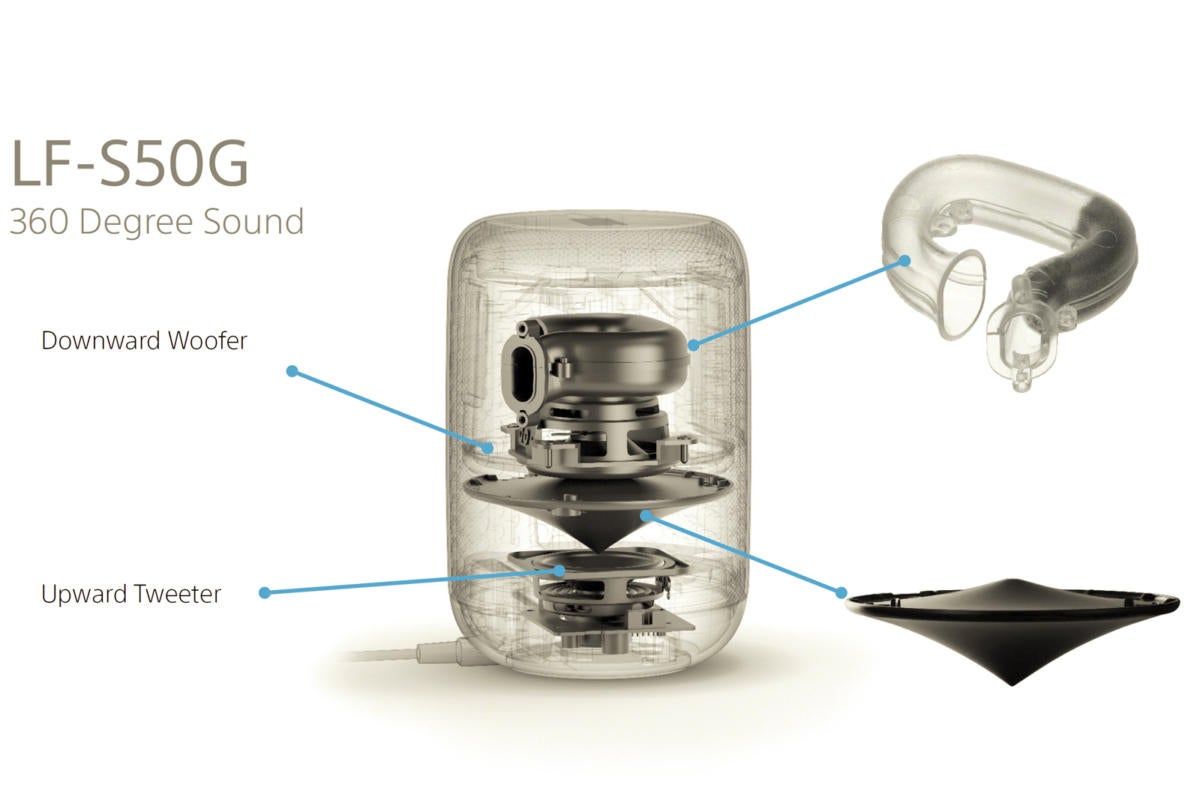 The SF-S50G's enclosure is covered in water-repellant materials and carries an IPX3 incursion rating, which means it's not rated for protection from dust, but that the speaker is protected against spraying water (IPX4 would mean it was protected from splashing water. The higher that second number, the better protected from water a device is. JBL's non-smart—it seems unfair to call it dumb—JBL Flip 4, for example, carries an IPX7 rating. That means it can be submerged in up to three feet of water for 30 minutes without suffering any damage.)
Bluetooth and NFC support, in addition to the Wi-Fi connectivity Google Assistant requires, allows the SF-S50G to function as a Bluetooth speakerphone when paired with your smartphone. The speaker will also respond to gestures for starting music playback, controlling the volume, and skipping tracks.