We've seen signs that Android TV might step out of Chromecast's shadow throughout the year. The software has been popping up on new devices, such as AirTV and Nvidia's second-generation Shield TV, and enabling novel over-the-air DVR solutions like Tablo Engine and Plex. Even Google seemed to be giving more love to its lesser-known living-room platform, announcing plans to integrate Google Assistant and overhaul the Android TV interface.
But after installing Android 8.0 Oreo on a Nexus Player this week, I'm not sure an Android TV comeback is imminent. The new software is a mess on Google's three-year-old streaming box, and it's missing several features that Google showed off at its I/O developers conference in May. Meanwhile, there's been little evidence of new streaming boxes to carry the platform forward, and it's unclear if existing ones like the Shield will get upgraded to Oreo anytime soon.
Mentioned in this article
Nvidia Shield TV (2017)
Price When Reviewed:
$199.99
Perhaps I'm expressing these concerns prematurely, and some big reveal is forthcoming with new Android TV hardware and improved software. Still, it's hard to see how that happens with the state Android TV is in now.
Oreo on Android TV
On the surface, Android 8.0 Oreo is a major upgrade for Android TV. The home screen allows each app to have its own row, or "channel," where it can recommend movies or shows to watch. Those apps can also feed into a "Watch Next" row for catching up on new episodes of previously watched programs. The layout is a nod to the grid-based guide you'd find on a cable box, and an attempt to make browsing through streaming apps much simpler.
But right now, Oreo on Android TV lacks several features that Google demonstrated a few months ago. The Watch Next row is empty, for instance, because shows aren't populating the list automatically as they should, and attempts to add them manually result in a "Can't add to Watch Next" error. Netflix's previously announced home screen integration hasn't arrived yet either—though the company tells me it's still working on it—and video thumbnails aren't appearing on channels like Google Play Movies & TV.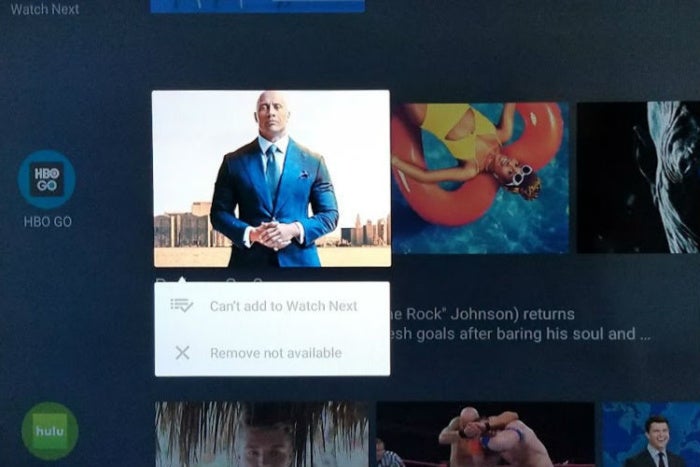 Google Assistant is also a no-show, so you can't launch directly into videos from Netflix or YouTube with voice commands, control smart-home devices, or access third-party voice skills. The search results screen is the same as it has been in previous versions of Android TV. (Google said in January that Assistant would arrive on Android TV—including older versions—in the "coming months," which seems conveniently non-committal in hindsight.)
Mentioned in this article
Roku Premiere+
Price When Reviewed:
$99.99
Even basic operation of Android 8.0 Oreo veers into unpleasantness on the Nexus Player. The device stutters and lags at every step, and flashes a blank screen every time I tap the remote after waking the device from standby. And when pressing the remote's voice search button, the device consistently takes a few seconds to produce any response on the screen. Also, Sony's Crackle—one of the earliest streaming apps to support Android TV—doesn't even work. This is the stuff of beta software, not a major, publicly available upgrade.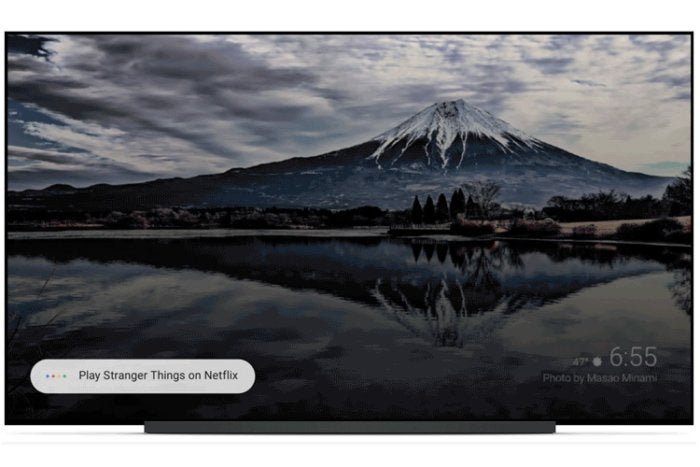 Pixel Player, where are you?
Judging Android 8.0 Oreo by its performance on a three-year-old streaming box might be harsh, but right now the Nexus Player is the only device that supports the new software. For developers who want to optimize their apps for Android 8.0, this is the experience they're going to get.
The obvious fix on Google's part would be to release a new halo device for Android TV, a "Pixel Player," if you will. Imagine, for instance, a sub-$100 streaming box with 4K HDR video support, a voice remote for Google Assistant—maybe even with hands-free operation—and deep hooks into services like YouTube TV and Google Photos. Google could even bundle a USB TV tuner to showcase Android TV's over-the-air channel integration. Beyond just serving as a reference for app makers, a device like this could help put Android TV on the map for consumers.
But so far, there's been little evidence that Google will back its living-room operating system with new hardware. A report in May by Cord Cutters News claimed that Google was working on a new streaming player, but the site later backed off that claim, saying that the device may instead be another third-party offering similar to Xiaomi's Mi Box. (The Mi Box, by the way, arrived in late 2016 with no fanfare from Google, was only sold in Walmart stores, and is not even running the second-latest version of Android as of this writing.) Other recent reports on Google's upcoming hardware plans haven't mentioned Android TV at all.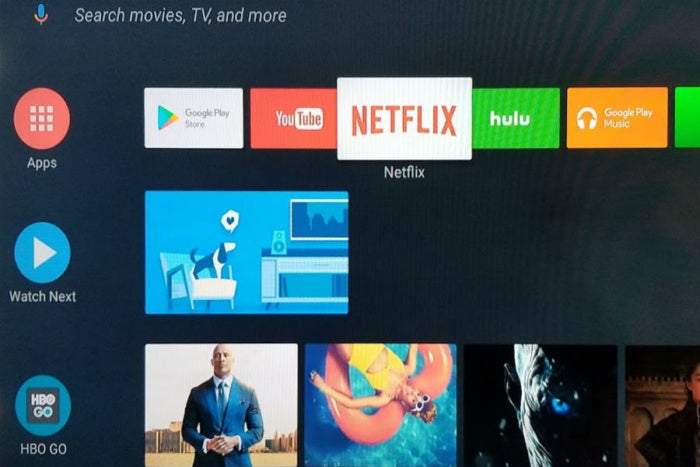 Looking out to other vendors, the future for Android 8.0 Oreo gets even murkier. Google did recently name Sony and Sharp among the device makers that plan to "launch or upgrade devices to Android 8.0 Oreo" by year-end, so it's possible we'll see new or existing smart TVs running the latest software before long. But Nvidia, which until now has carried the Android TV set-top business on its back with the $200 Shield TV, was conspicuously absent from that list.
Android TV's time
Mentioned in this article
Sony Bravia A1E-series 4K UHD OLED TV (65-inch class, model XBR65A1E)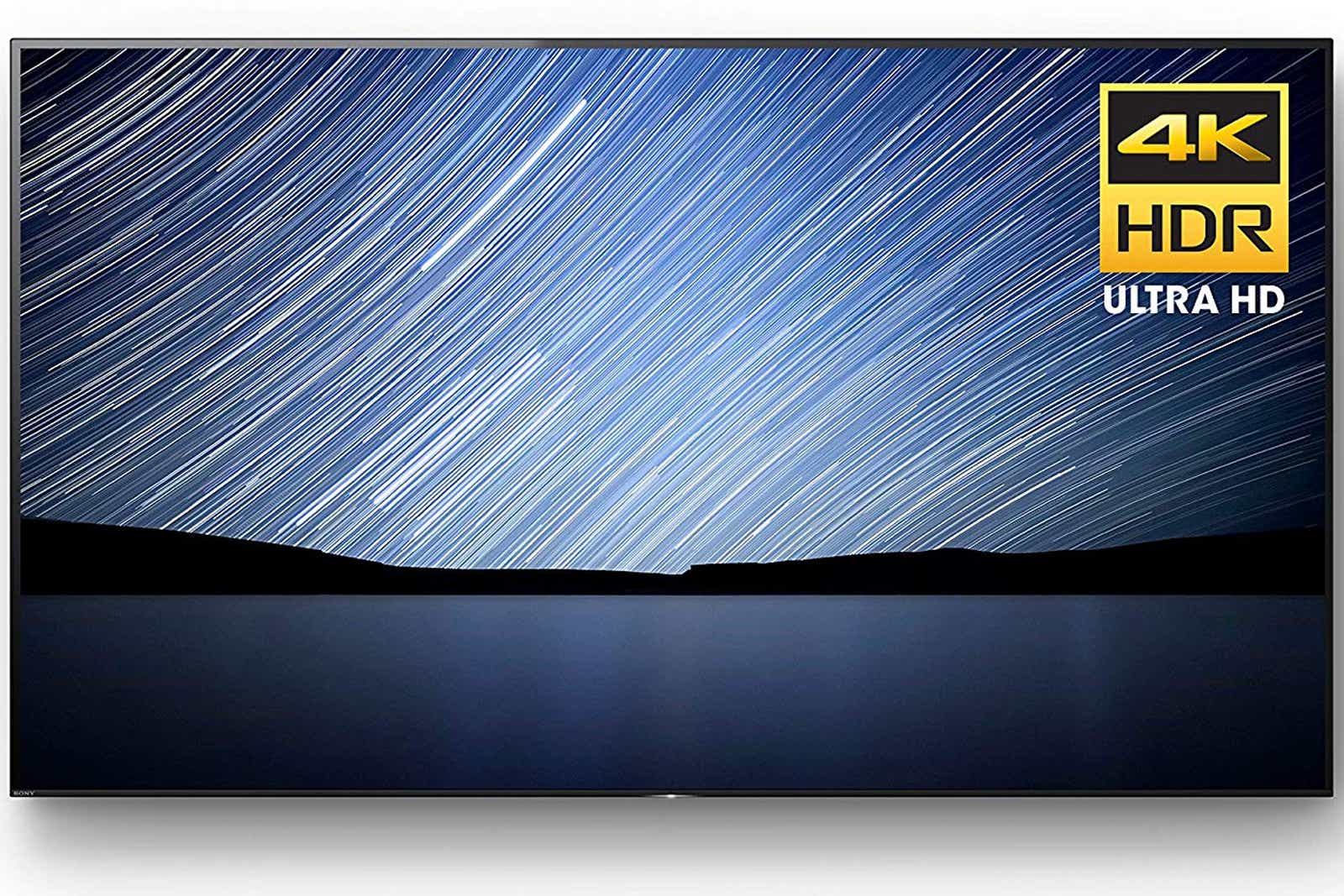 On some level, fretting about the state of Android TV is academic. Google has said the platform sees 500,000 device activations per month, in part because of the company's deals with smart-TV makers such as Sony and overseas pay-TV operators such as KDDI in Japan. Android TV's app ecosystem also enjoys an unusual symbiotic relationship with Amazon's Fire TV, which runs a modified version of Android, so apps that arrive on one platform also tend to show up on the other soon after. Even without challenging major streaming devices like Roku or Fire TV, Android TV is somewhat healthy.
But "somewhat healthy" can't be what Google is aiming for, especially as Chromecast loses its competitive edge among consumers. According to a recent Parks Associates report, Chromecast lost market share in the United States over the last year, and is now in third place behind both Roku and Amazon Fire TV. Consumers are starting to vote for proper remote controls and on-screen interfaces over Chromecast's phone-as-remote approach, which in turn means Google is losing turf in the battle for the connected home.
Android TV could be the solution, but it's unclear if Google will start treating it that way.
Sign up for Jared's Cord Cutter Weekly newsletter to get this column and other cord-cutting news, insights, and deals delivered to your inbox.