At a Glance
Expert's Rating
Pros
Couldn't be easier to install
Integrated motion sensor can turn a switch on automatically
Easy-to-use smart-home app
Cons
The magnets are great, but there should be a more secure option
Can't dim a light
Only available in white
Our Verdict
The Switchmate Bright is an improvement over the original in almost every way, but it's sorely lacking Amazon Echo and Google Home support (if only temporarily).
The second-generation Switchmate—Switchmate Bright—is even better than the original. The new model is about one-third narrower, it has a built-in motion sensor for hands-free operation (you can also operate it manually, of course), you can program a timer that will automatically turn the light (or ceiling fan, or whatever the switch controls) on and off, and it can be integrated into Wink-based smart homes.
Like the much bulkier original, the Switchmate Bright doesn't require any wiring changes or even tools to install it. You just mount it over your existing switch and a pair of strong magnets hold the device fast to the screws holding the cover plate. If you have a multi-gang box, the narrower design enables multiple Switchmates to operate side by side (the app can control several Switchmates, with each assigned to a room and having a unique name).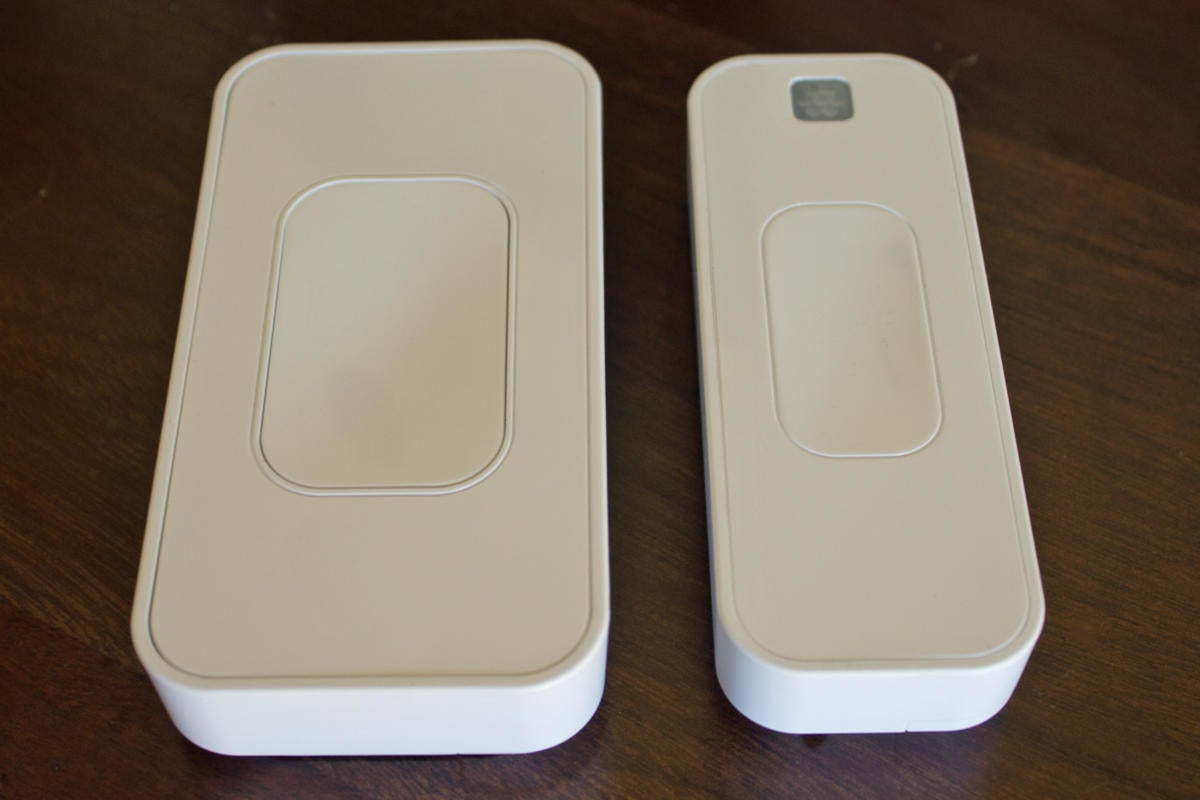 The Switchmate is Bluetooth LE compatible, so you can control it with Switchmate's smartphone app (available for Android and iOS), or you can enroll it to a Wink Hub and control it from there. A label on the box says it works with Google Assistant, too, but I couldn't find it listed in the Google Home app. When I quizzed the company about this on August 20, a spokesperson said a few bugs had been discovered and that "this should be fully up and back running in two weeks." Amazon is in the process of certifying a Switchmate Alexa skill as well.
You can issue voice commands from within the Switchmate app, but you need to open the app and then touch the microphone icon first. That's not at all convenient. I consider voice control an essential feature in any smart-home device—I have Echo Dots and smart switches in the walls all over my home, so I almost never touch a switch anymore. I hope those features are available soon. In the meantime, I'm holding back a half star on my verdict. I'll revisit this review as soon as those features are enabled.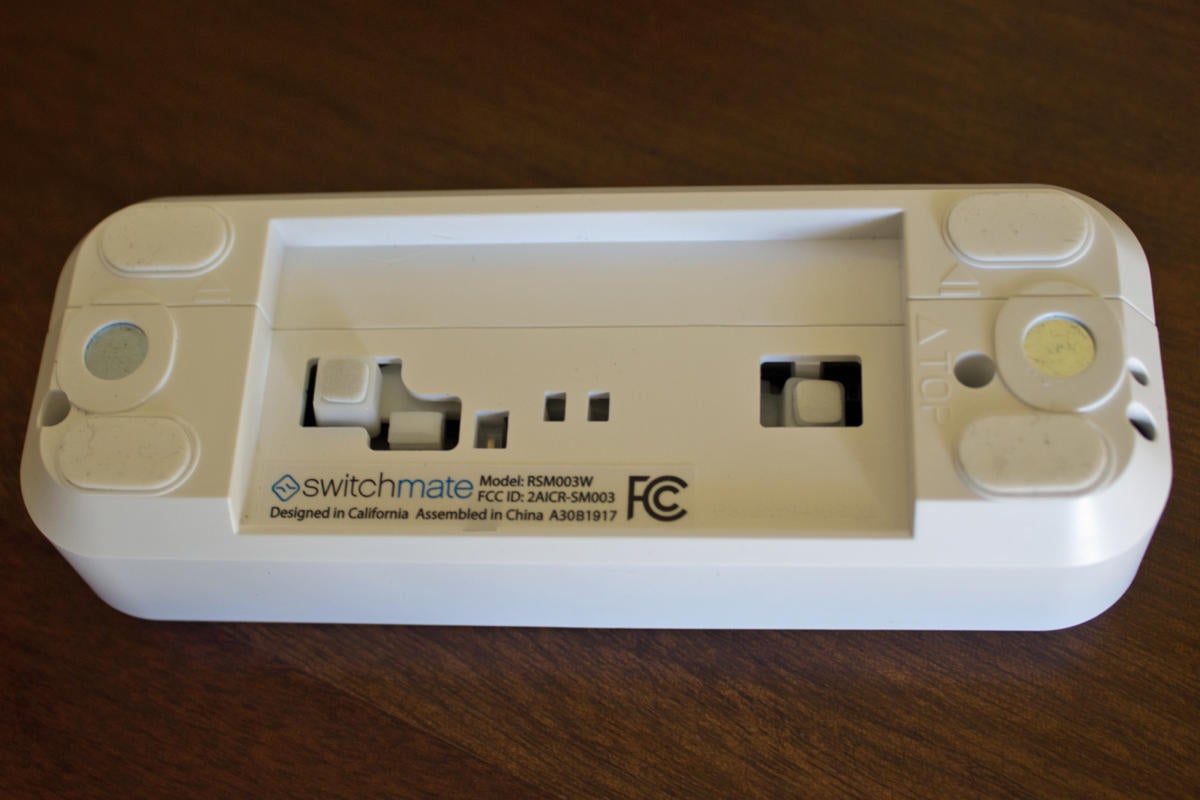 The Switchmate is available in two versions—one for toggle switches and one for rocker switches—but in only one color: white. They operate on two AA batteries, which Switchmate says should last for eight months to a year. Unlike the original devices, which required you to physically depress the button to operate it manually, the new devices are touch-sensitive, which is a big improvement. If you were careless about how you activated the original Switchmate, you could accidentally knock it off the wall.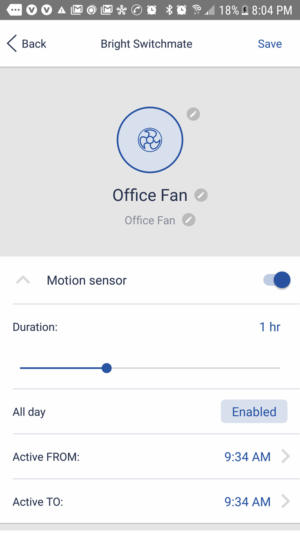 The new design activates with a much lighter touch, so that's less likely to happen. There were several occasions, however, where I brushed up against the switch walking into a room and knocked it to the floor. Fortunately, it was installed in a carpeted bedroom, so no damage was done. And the longer the Switchmate was there, the less this happened because I was more and more aware of its presence. The Switchmate's case is high-impact plastic, but I'm not sure how many impacts on a hardwood or tile floor it can withstand.
The motion sensor is a fabulous idea. It will turn the switch on as soon as you walk past it, and you can either leave it on or program a timer to have it automatically turn the switch off. You can also program the motion-based timer so that it's only active during set hours. Switchmate has added Dusk and Dawn settings, too, but I think they're faking it. When I set a rule to turn on my porch light at Dusk, the app set the start time to 7:15 p.m. When I pushed Dawn, it set the end time to 7:04 a.m. At my location on the day I wrote this review, sunset came at 7:39 p.m. and the next day's sunrise arrived at 6:33 a.m. I suppose pushing Dusk and Dawn buttons is easier than figuring out what time the sun will set and rise each day, but still.
You can also program two time-based timers that will turn the switch on and off at defined days and times (on daily at 6 p.m. and off daily at 5 a.m., for example; at given times only on weekdays or weekends; only on Mondays; and so forth). That's a big improvement over the original app. The Welcome Home setting—which turns the switch on when you expect you'll arrive home and then automatically turns it off at a defined later time—has the Dusk and Dawn settings, but it lacks the flexibility to have different active schedules. Welcome Home is the same routine seven days a week.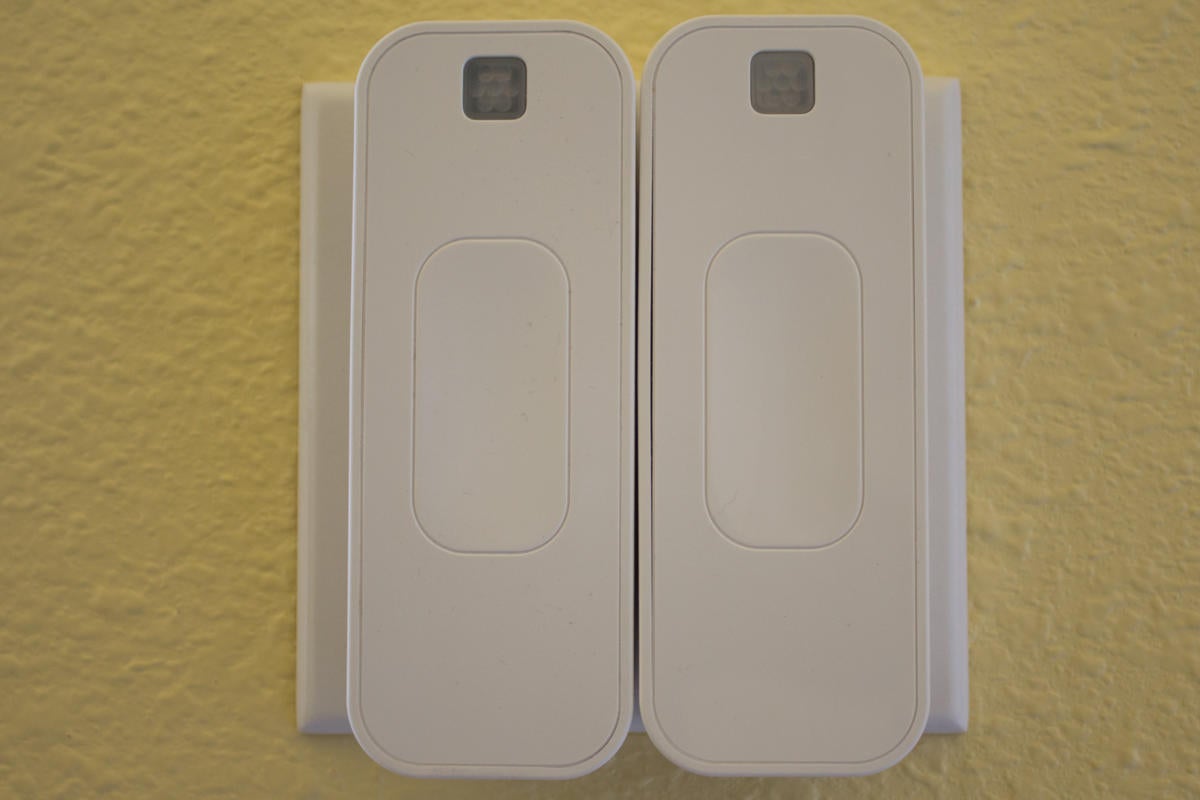 The Switchmate Bright is a great product for people who want the convenience of a smart home, but don't want to invest a lot of money in new hardware and the labor to install it. I'd think twice about putting them in if you have rambunctious kids tearing around the house (though they'd probably be fine in rooms with padded carpet). And if you've invested in a Google Home or Amazon Echo, I'd wait until Switchmate is compatible with whichever one you have. Apart from that, it's a no brainer.