At a Glance
Expert's Rating
Pros
You can take an Echo Dot from room to room without needing to plug it in
Audio performance vastly superior to the Echo Dot on its own
Attractive industrial design
Cons
Not weatherproof, so take care using it on the porch or patio
No AC adapter or USB cable included
Silicone strip on the back is a dust and lint magnet
Our Verdict
The Vaux won't wow you with its audio performance, but it does add a tremendous convenience factor to the Echo Dot and it sounds a whole lot better, too.
Best Prices Today: Ninety7 Vaux
Amazon's Echo Dot is the most cost-effective way to add voice-activated control to your smart home. There's an Alexa skill for just about every smart-home platform, DIY or custom installed, and second-generation Echo Dot's cost just $50 each. I have six deployed in my own house, connected to a Vivint Smart Home system. The one drawback: They suck as speakers. The Vaux speaker dock changes that and delivers a bonus: A rechargeable battery that lets you take Alexa all over your house—and out onto the porch, too.
The Vaux costs $50, so it and an Echo Dot still cost less than Amazon's own portable Alexa solution, the Amazon Tap. The Vaux's speaker not only sounds better than the Tap, it doesn't force you to press a button to get Alexa's attention like the Tap does. The Vaux is equipped with a 5000mAh Lithium-ion battery that the company says can power the combo for about six hours depending on how much you interact with Alexa and how loud you play the speaker. The Tap retains one advantage: A charging dock. Repeatedly plugging and unplugging the micro-USB cable into the Vaux could lead to problems down the road if you don't do it carefully (treat it like your smartphone and you should be fine).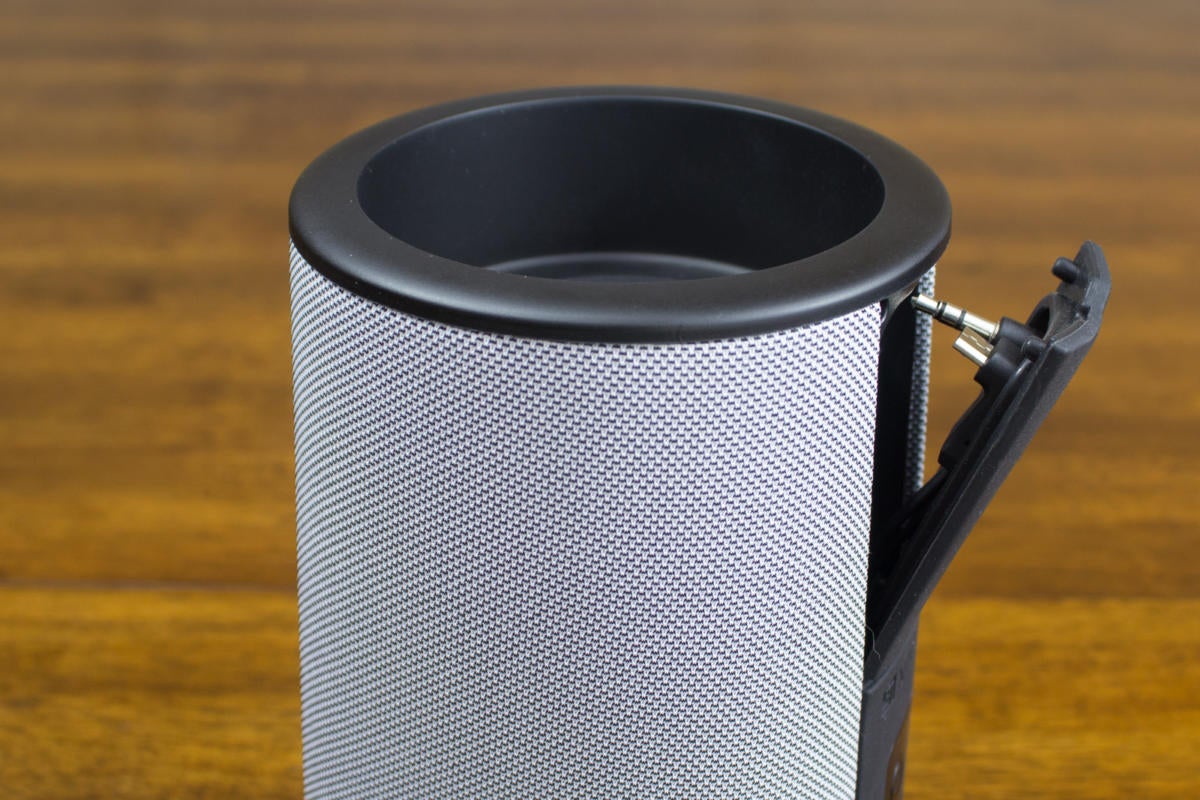 The dock looks very much like a Sonos Play:1 speaker with its top hollowed out to make room for the Dot. Stub cables with right-angle micro-USB and 3.5mm aux connectors are hidden behind a silicone flap on the back of the speaker. You simply drop the Dot in the cavity at the top, with its inputs facing that flap in back, plug in the two cables and the Dot's power cable into the Vaux (which doesn't come with its own AC adapter or USB cable), and you're ready to go. The Dot will operate while the Vaux's battery is charging, or you can push a button to turn both devices off for faster charging. A 3.5mm aux input on the back of the Vaux is provided for making hardwired connections to your smartphone, tablet, or digital audio player.
Mentioned in this article
Echo Dot (2nd generation)
I won't say that the Vaux sounds great, but its dual active 52mm drivers and a 90mm x50mm passive radiator are vastly superior to the Dot's built-in speaker. Listening to Bruce Cockburn's "Mango," from his album Breakfast in New Orleans, Dinner in Timbuktu, I was impressed with the Vaux's ability to produce mid-range and high frequencies that were cleaner than what the full-sized Echo (or the Google Home, for that matter) deliver. Cockburn's guitar work came across crisp and well defined. But the Vaux lacks the beefy low-end that I crave in speakers of all sizes.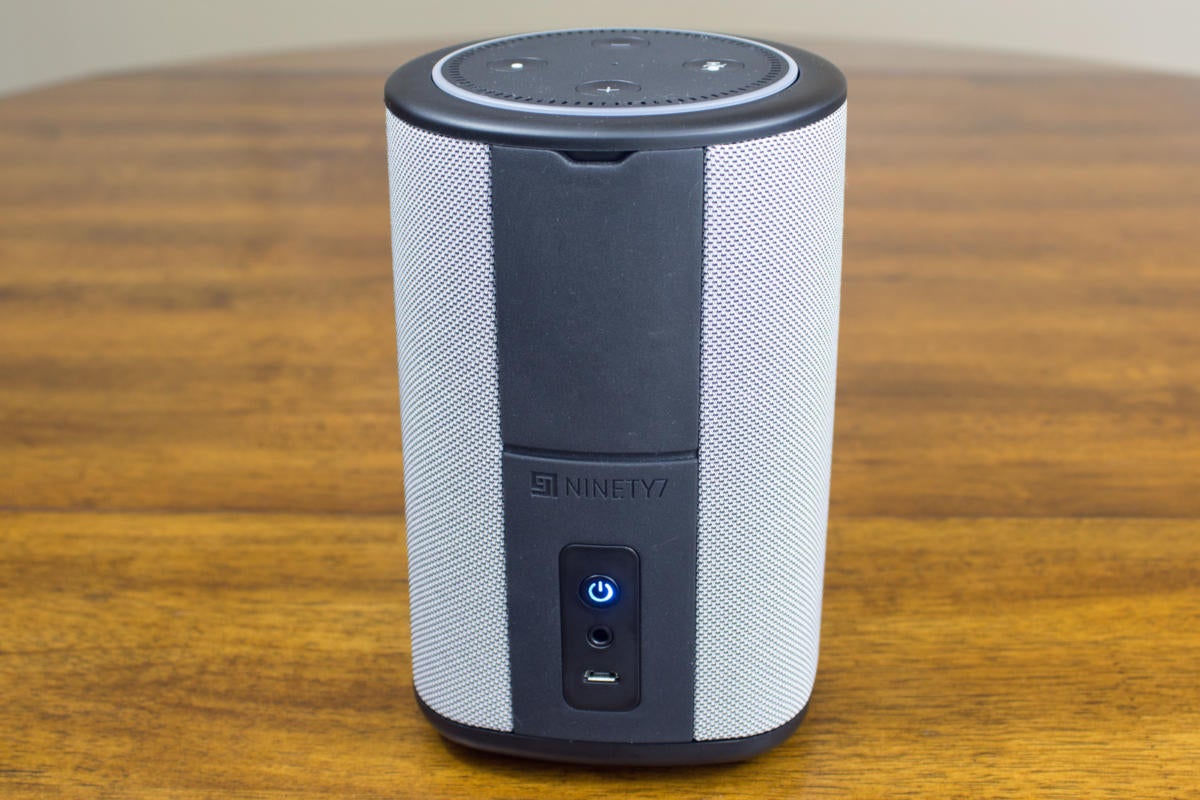 On that score, the speakers in the full-sized Echo and the Google Home performed much better. Neither the Vaux nor any of the smart speakers I've mentioned will fill even a modestly sized room with quality sound. But it's easy enough to pair any Echo with a higher-quality Bluetooth speaker for those times when you want to pump up the volume, and you can still do that with an Echo Dot docked to a Vaux.
Best Prices Today: Ninety7 Vaux
Note: When you purchase something after clicking links in our articles, we may earn a small commission. Read our affiliate link policy for more details.