At a Glance
Expert's Rating
Pros
Excellent sonic performance for wireless, active noise-cancelling headphones
Noise cancellation is highly effective
Compact form factor makes them easy to travel with
Cons
Can't match the noise-cancelling performance of the best over-the-ear models
Jaw movements can sometimes reduce the noise cancellation's effectiveness
Sounds better wired than when operating wirelessly
Our Verdict
AKG's N60NC Wireless noise-cancelling wireless headphones deliver clear sound and good noise cancellation in a compact package that's great for travel.
AKG's N60NC Wireless active noise-cancelling headphones are a Bluetooth take on the company's wired original. You can operate the N60NC in three modes: Wired, wired with active noise cancellation (ANC), or wireless with ANC. You cannot turn ANC off when using the headphones in Bluetooth mode.
For a wireless headphone, these are very light, tipping the scales at only 199.4 grams (just over 7 ounces). The ear cups rotate and fold into the headband on a 3D axis, making them exceptionally easy to travel with. I carried the N60NC Wireless for several weeks on airplanes, car rides, and train trips, and they were always small enough to tuck into a backpack pocket or suitcase without taking up any significant room. You can even slip them into a purse or large coat pocket.
The N60NC's small form factor is complemented by the included soft-shell carrying pouch. It's made of a soft, stretchable, neoprene-like material. A 1.2-meter 3.5mm cable with inline remote, a micro-USB charging cable, and a two-prong airline audio adapter round out the travel-friendly accessories. There's no Lightning cable included, so iPhone 7 users will need a 3.5mm-to-Lightning adapter.
The AKG's controls are located along the perimeter of the right ear cup with near perfect placement. If you clasp the right ear cup naturally, your thumb will land on the power switch almost every time. Shifting your grip counterclockwise, your middle and ring fingers naturally rest upon the volume up/down buttons, with your thumb on the next/previous track toggle. Pressing that services all your play/pause needs. I couldn't get Siri to work on an iPhone 7 by holding the toggle down.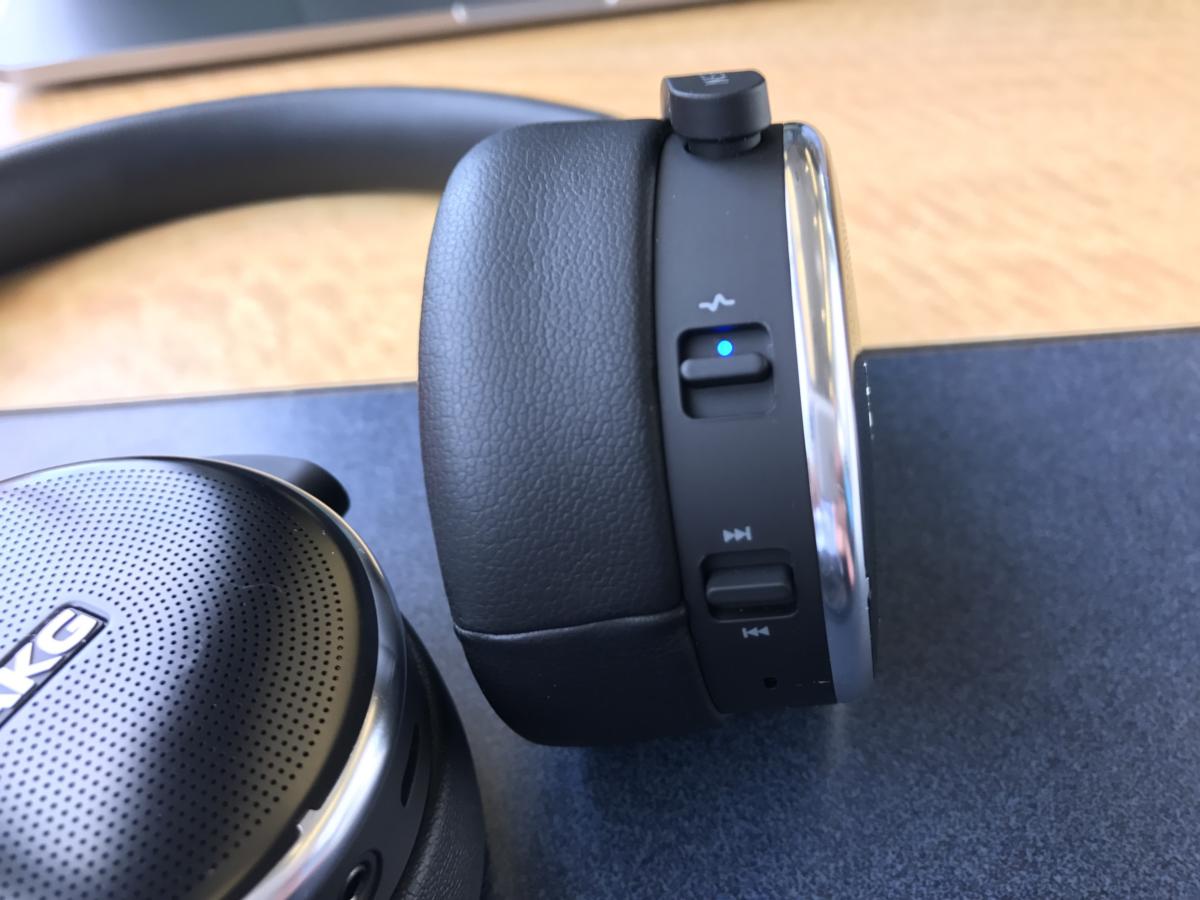 The headband and ear pads are covered in artificial leather. The approximately 5/8-inch thick ear pads are comprised of memory foam, and they sit softly and comfortably on your ears. The all-metal headband is flexible and gives you a solid, high-quality feel in your hands. The click-adjustable metal arms expand smoothly. The wired version of the N60NC, which I've previously sampled, comes with plastic arms. I liked this all-metal upgrade.
I wore the headphones on several long flights and a nearly five-hour train ride. They were very comfortable to wear in each setting, but I did have a tendency to feel them on my ears after extended listening periods. The headband tended to call attention to itself by exerting a point of pressure on the top of my head.
Strong wireless performance and battery life
The AKG N60NC Wireless feature Bluetooth 4.0 and support both the AAC and aptX codecs for high quality audio streaming. AAC is supported by Apple's iOS devices, while aptX is found on some Android and Linux-based smart devices and hi-res digital audio players. I found the N60NC Wireless' range to be strong. You should expect a range of about 33 feet or so assuming there are no solid obstacles between you and your audio source. I could go from one end of a train car to the other, and to the rear of a Boeing 757 without losing a wireless connection to my iPhone 7.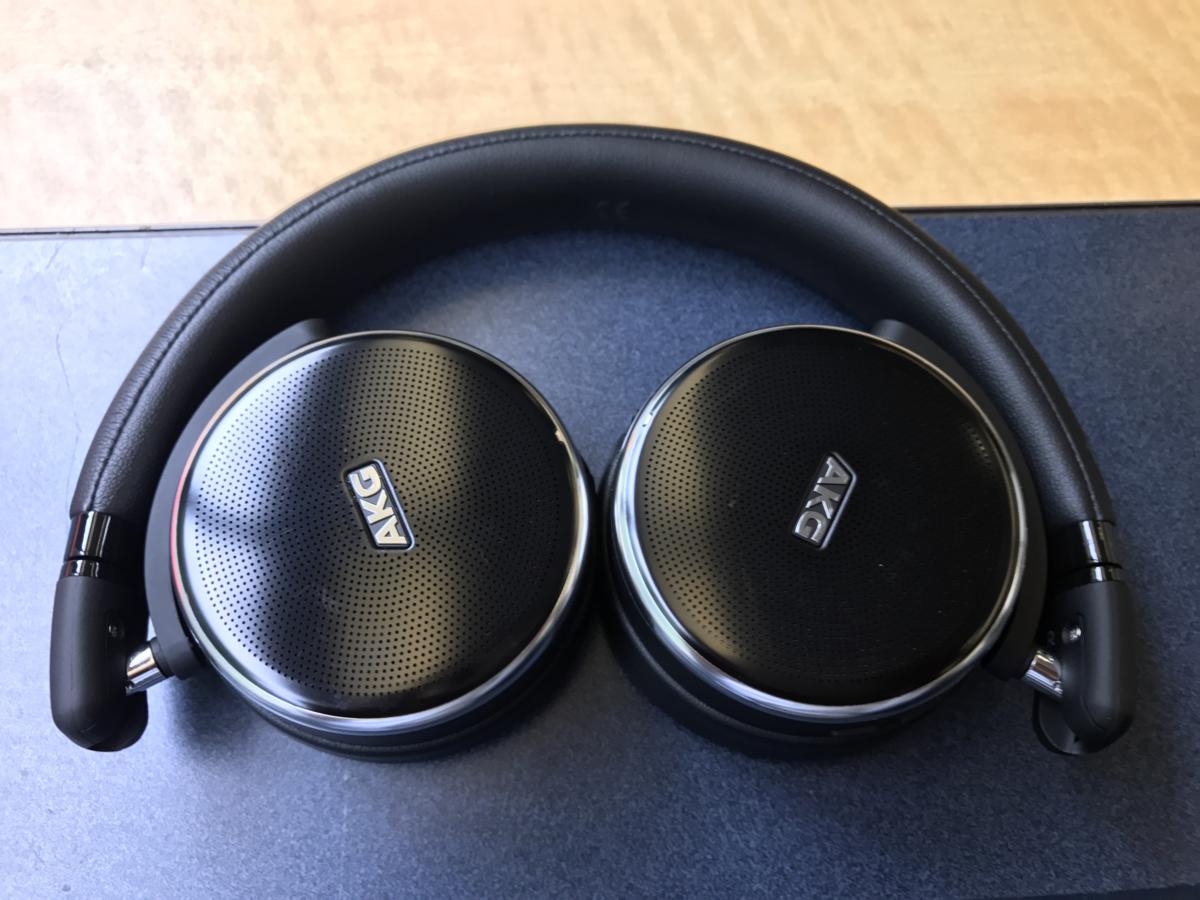 The 610mAh Litium-ion polymer battery is rated to deliver 15 hours of continuous playback with Bluetooth enabled, and approximately 30 hours when you run the headphones in wired mode with ANC turned on. Of course, should the battery run out, you can use them as a plain old wired headphone. For recharging, the micro-USB charging port sits on the bottom of the left ear cup.
If you're plan to use the N60NC to make calls while using them wirelessly, you'll need to mindful of your surroundings. When I placed calls with the N60NC in noisy environments (such as on a train platform), people on the other end of the call had trouble hearing me. I had to switch to my cell phone to complete the calls. Anecdotally speaking, I seemed to have slightly more challenges with the AKG N60NC than with other wireless headphone's I've tested. Quieter environments posed no challenge.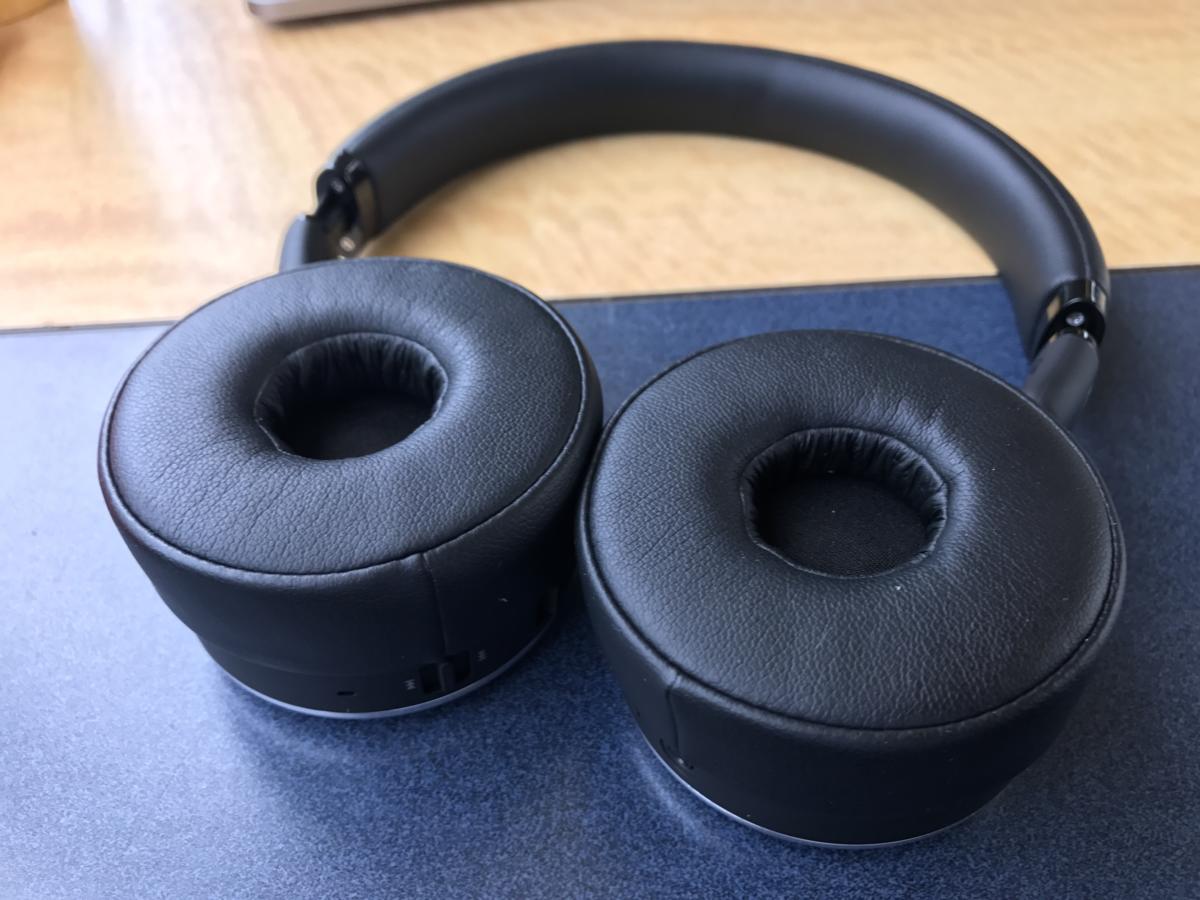 Strong noise-cancelling performance
The AKG's ANC performance is very good. It significantly reduces—but does not eliminate—engine and air-conditioning noise. If you are sensitive to the increased ear pressure generated by ANC headphones, you'll love the N60NC Wireless. I found the AKG's active noise-cancelling ear pressure to be subtle and tolerable throughout my travels.
I tested the N60NC Wireless in a variety of high-noise environments, including Amtrak's Acela Express, the New York City subway, and a couple of cross-country airline trips. These headphones did a solid job in each setting. They can get plenty loud, too. Using a sound pressure level meter on my iPhone 7, I measured an average of 94 decibels on my flights with peaks to 96db—that's loud enough to cause hearing damage with prolonged exposure.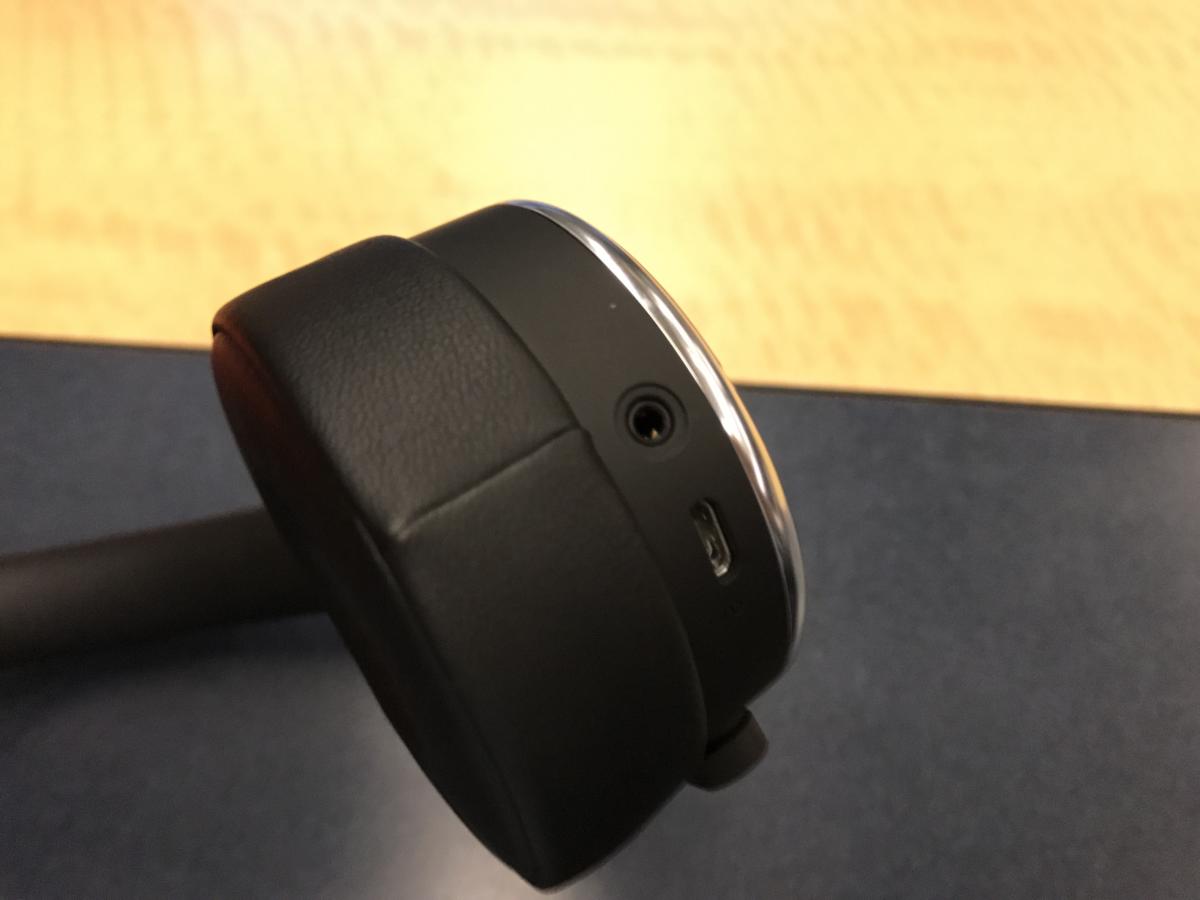 Overall, the AKG N60NC Wireless did a decent job of cutting down noise while also maintaining its high fidelity, signature sound. Even in these noisy environments, I never needed to jack up the volume aggressively to enjoy the music and drown out noise. I could listen to music or movies in noisy environments at the same approximate volume as quiet ones. Comparatively speaking, however, the AKG's active noise cancelling doesn't approach the superior performance of today's top rated over-the-ear models.
I watched Christopher Nolan's Interstellar during one of my airplane trips. I never had any problems with dialog or intelligibility. Perhaps most importantly for me, the AKG's active noise cancelling didn't get in the way of my movie or musical enjoyment. ANC technologies can sometimes have very dramatic effects on a headphone's sound. The AKG N60NC Wireless, by contrast, sounded relatively natural and didn't allow that characteristic hiss to get in the way.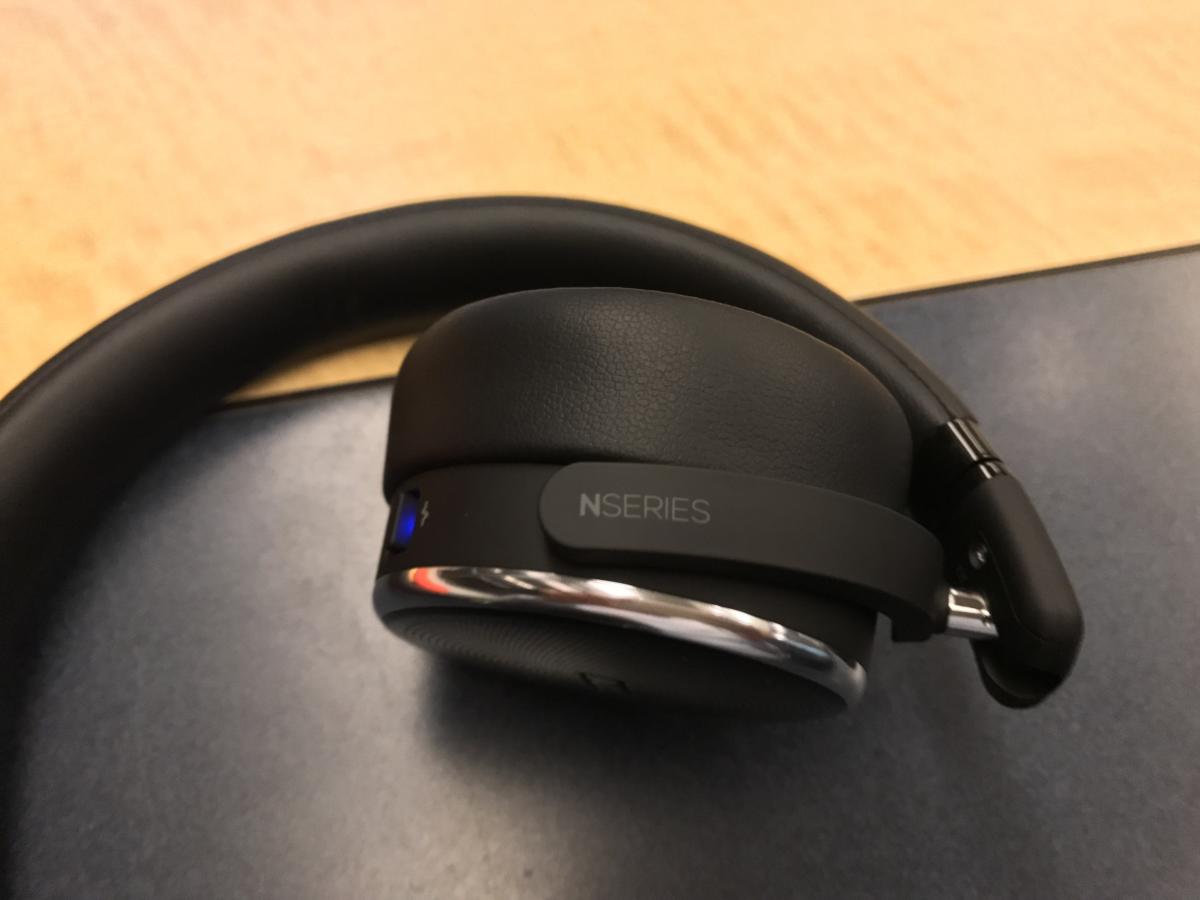 A different sonic signature
The AKG N60NC's sonic signature is very good for a wireless ANC headphone at this price-point. As you might come to expect with any wireless headphones, the headphones' sound differs slightly depending on which mode you use. To my ears, the best sound of these headphones is wired with ANC off. Used as a traditional headphone, bass lines are nicely defined and the headphones have a somewhat balanced presentation. I noted that the midrange was a bit dark for my taste and the top end lacked sizzle and sparkle. You'll notice the top end rolled off with crowd clapping on live albums like Loreena McKennitt's From Istanbul to Athens, or when cymbals crash on orchestral works. Nitpicks aside, the overall musical presentation is really good for a wireless, ANC headphone.
When you enable ANC, however, you'll note the introduction of some low-end bloat and thickness in the midrange as the bass becomes more pronounced. That major observation aside, the headphones maintain the positive sonic characteristics of their wired mode.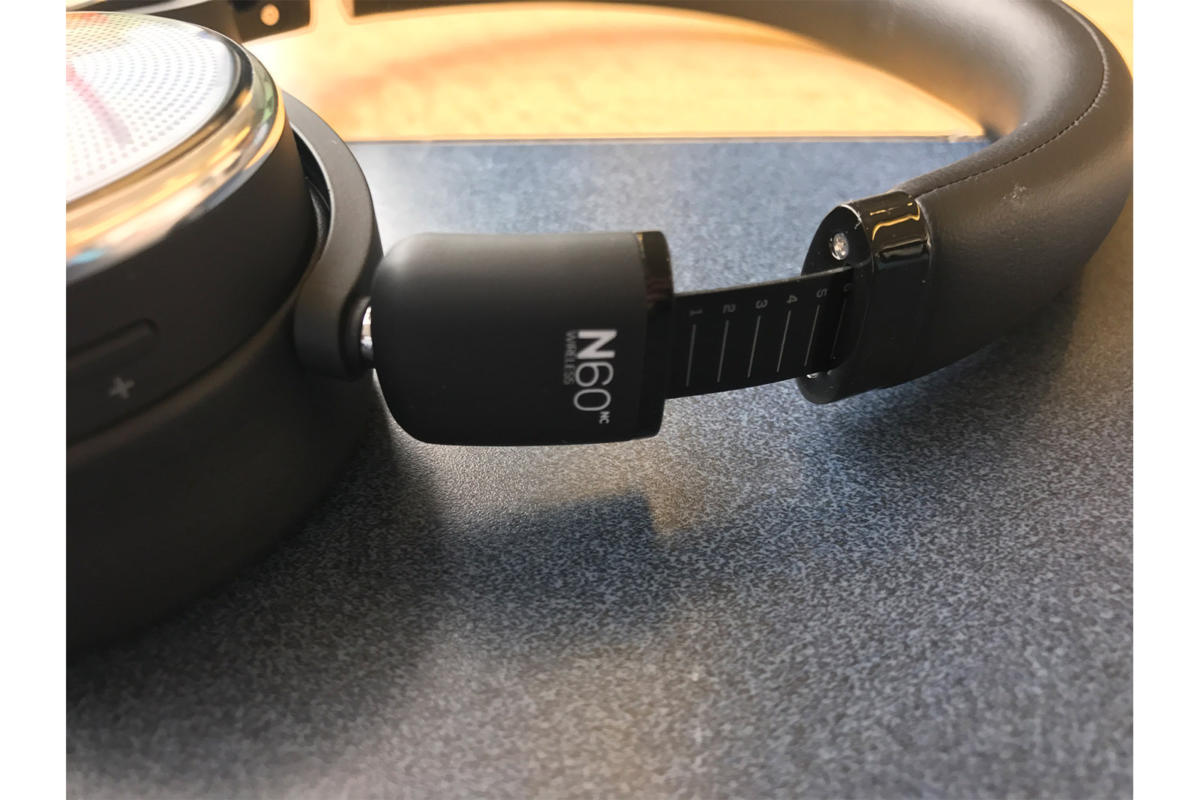 Overall, I was very pleased by the way these cans sounded. In a nutshell, the N60NC can be described as a Goldilocks of ANC headphones—a balance that's just right.
Cuts the noise and the cord
AKG's N60NC Wireless noise-cancelling headphones cut down the noise so you can enjoy the music. They do so without the typical coloration or compromise you'll find in other noise cancelling headphones. The N60NC balance clear sound and good noise cancellation in a small light footprint to produce an exceptional travel headphone. Simply put, they'll satisfy both the audiophile and the road warrior. These cans should be on any noise-cancelling headphone short list.