At a Glance
Expert's Rating
Pros
No wiring required, even for power
Full HD video (1080p)
Costs considerably less than other indoor/outdoor cameras
Cons
No cloud storage backup
No advanced features, such as geofencing or smart detection zones
Doesn't integrate with other smart-home appliances
Our Verdict
The Reolink Argus is an affordable, easy-to-use indoor/outdoor camera for those who want only the essential security features.
Completely wireless home security cameras have been a rarity, but their numbers seem to be growing thanks largely to Reolink. This year, the company has released a pair battery-powered models: the Reolink Keen, which we recently reviewed, and the Reolink Argus. The latter is an indoor/outdoor camera that strips its security features down to the bare essentials for a very budget-friendly $100.
The capsule-shaped Argus is probably the smallest camera we've come across save for the EZViz Mini Plus—either one will fit in your palm—and the lack of wires gives it a truly tiny footprint. It's powered by four CR123A non-rechargeable batteries, which have a "standby time" of six months according to Reolink (though with heavy use, that battery life could be significantly less). The Argus attaches magnetically to its stand. You just place it on a flat surface or mount it to a wall or ceiling using the supplied screws. A second stand, to which you must screw the camera, is included for mounting outside. Both stands allow articulation of the camera for better viewing angles.
For the modest price, the Argus has some fairly premium features. It has a 130-degree field of view and can stream and record video in 1080p resolution. A set of 850nm IR LEDs provide up to 33 feet of night vision, and a built-in mic and speaker allow for two-way talk. It has an ingress protection rating of IP65, which means no dust that could harm it can get in, and that it's sealed against water ranging from a light drizzle of rain to a low-pressure blast with a garden hose. The Argus has an operating temperature range of 14- to 131 degrees F.
The Argus uses a passive infrared sensor (PIR) to detect warm bodies, so you should only be alerted to movement by people or animals, rather than the errant motion of trees or curtains. When motion is detected, the Argus will alert you via the Reolink app and email and it will—if enabled—sound an alarm to scare off the intruder. You can also have it record to an onboard microSD card (which is not included).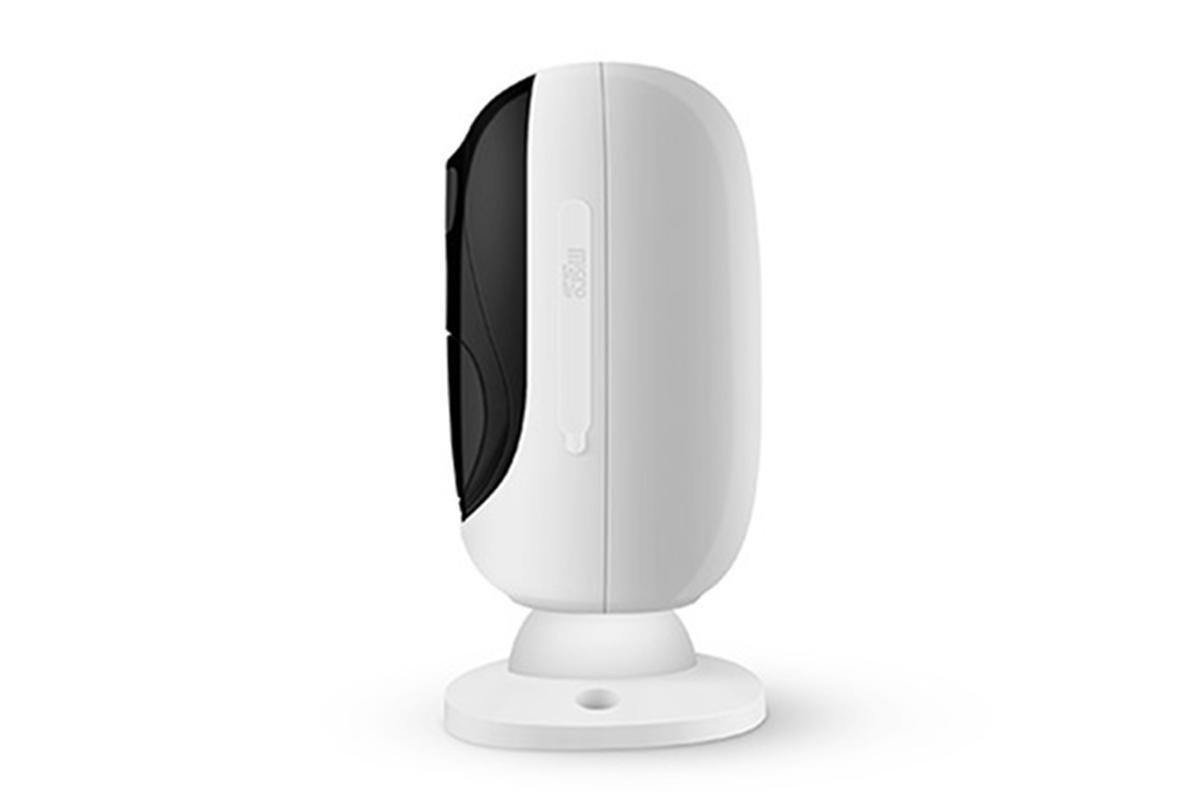 You do trade some features for affordability, however, chief among them a cloud storage option. While the lack of a cloud subscription eases the burden on your budget, it also leaves you without a backup option for your recorded video, and an intruder could eliminate any forensic evidence of a break-in by merely taking the microSD card or the entire camera. You also don't get more advanced features, such as geofencing, user-definable motion-detection zones, or integration with other smart-home systems or devices.
Setup and Usage
Before you can connect your camera, you must install the four batteries. Reolink provides a stick that you must use to depress a latch the thickness of a fingernail. While pressing this button with the stick, you twist off the back half of the body to access the battery compartment.
Once the batteries are in, a voice prompt instructs you to download the Reolink app and add the camera to it. From there, the installation process is similar to that of the Reolink Keen, requiring you to scan a pair of QR codes and log into your wireless network.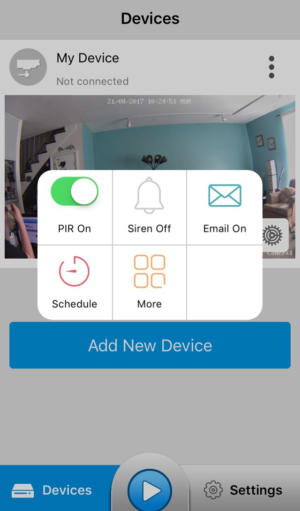 Also like the Keen, the Argus only works with an Android or iOS app—there's no web portal option. The app is exceedingly easy to navigate, however, as video-streaming and playback controls are segregated to their own tabs. The former includes everything you need to manage the live feed—buttons for activating two-way communication, taking snapshots and video of the stream, and toggling between multiple camera views (the app supports up to 16 cameras). The Playback tab is where you'll find all your recorded video clips and a timeline of trigger events.
The Device tab gives you control over the Argus itself. From here you can manage its power consumption, motion-detection settings, video resolution and more.
Streaming video in "clear" mode—1080p, 15 fps—was crisp and and bright, with deep colors. But it worked best only when close to my Wi-Fi network, growing slow and stuttery the further I moved away. As a result, I toggled down to "fluent" mode—720p, 5 fps—-most of the time. The video still wasn't smooth, but the image quality was rich and detailed and more-than-adequate for surveillance purposes. Night vision had good contrast and provided enough low-light illumination for me to clearly make out faces if I zoomed in.
The Argus' PIR sensor significantly cut down on false alerts. Out of the box, the notifications I got were timely and accurate, with none triggered by errant movement of curtains or swaying tree branches. Still, the app allows you to fine-tune the sensitivity of the sensor if you find you're being bombarded with erroneous alerts. You can also schedule the sensor to be active only during certain days or times of day, such as when you're at work or away for the weekend.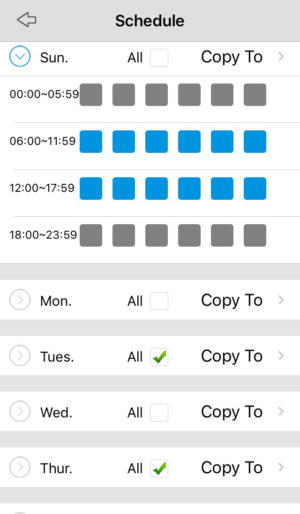 Bottom line
The Reolink Argus is simple and affordable, both welcome attributes in a market where camera prices seem to be growing along with their complexity. The fact that there's no wiring involved also makes it an attractive alternative to outdoor cameras like the Nest Cam Outdoor or Neatmo Presence, particularly for renters, even if it doesn't offer as many features as either of those cameras. And it's a whole lot less-expensive than Netgear's otherwise exceptionally good Arlo Go (although it lacks that camera's 3G connectivity and therefore cannot reach the internet without connecting to your Wi-Fi network).
To be clear, the Argus isn't for everyone. If you want features like location-based arming, 3G connectivity, or the ability to have your security camera talk to your other smart devices, there are other options more suited to your needs. But if you just want a versatile camera that makes it effortless to keep tabs on your home—inside and out—you can't go wrong with this one.