TV and tech pundits have for years derided cord cutting with bogus arguments. They've claimed, for instance, that dropping cable TV won't really save you money, that it will ruin quality television, and that it might even break the internet. These claims almost always ignore the evidence to the contrary, whether it's the sky-high average cost of cable TV, the glut of prestige programming on streaming services, or steady advancements in online video technology.
Now the cord-cutting naysayers are trotting out a new argument in favor of cable, and it's even more absurd than the old ones: Having too many high-quality, standalone streaming services, they say, is actually bad for consumers, who are apparently helpless at using technology or making sound purchase decisions.
This argument has appeared in several stories over the past week, likely prompted by Disney's plan to launch its own standalone streaming service and pull its movies from Netflix in 2019. The idea of having another service to choose from is just too much for our poor pundits to bear.
Here's Anurag Harsh at Huffington Post, describing the horror of having multiple, reasonably priced options for high-quality drama:
What is agonizing for consumers is the endless list of "must watch" TV shows, that are speckled across an incredibly fragmented marketplace. Whether it be Game of Thrones (HBO), House of Cards (Netflix), or The Man in the High Castle (Amazon Studios), the cost of juggling these services can quickly add up for a consumer.

…

What initially sounded like a great idea for consumers is now looking like a great deal for everyone but the viewer. The appeal of streaming or subscription video on demand (SVOD) services was the ability for consumers to only pay for what they watch. The reality, however, is having to manage multiple subscriptions to experience a degree of choice.
A similar story turned up at the Washington Post, where Hayley Tsukayama and Sintia Radu wax nostalgic for the days of limited choice and competition:
In the old days of video streaming—that is, not so long ago—consumers could cut the cable cord and subscribe to one or two services, enjoying a vast array of movies and television programming at a rate far less than the monster cable bill.

It's not so simple anymore. …

[T]he move toward streaming—though consumers have been demanding it for years—is proving to be a more fragmented experience than many have anticipated. Entertainment companies are now running services with increasingly narrow offerings, looking to hit consumers up for more subscription revenue wherever possible.
Meanwhile, the New York Post's Johnny Oleksinski concluded that all those sneering hipsters who've had the nerve to ditch cable are about to get their comeuppance—in the form of additional services to choose from:
Remember when streaming services were youthful and rebellious? Smug even? If you cut the cable cord and became a follower of the Church of Netflix, you were seen as practical and forward-thinking. You were saving money (spending just $8 instead of somewhere in the ballpark of $100), reducing space (no bulky cable box), and, oh, what impeccable TV taste you had.

"Oh, no, I don't have cable anymore—just Netflix," you'd brag and take another sip of Sancerre.

And, at first, you were right. Netflix was a killer deal: an inexpensive trove of TV shows, movies and burgeoning original content that made for a perfect couple hours of vegging out after work. Taken on its own, it still is.

But the same people who hate corporate oppression love prestige programming. And in the past three years, every major streaming service has added to its roster at least one must-watch show for the culturati.
By now, anyone who's actually cut the cable cord should be screaming out in unison: No one's making you subscribe to all these services! You can pick the ones you care about most, rotate between services, or occupy your screen time with a growing number of other digital distractions. This point is so well-worn that I won't belabor it anymore.
Instead, I want to focus on a more insidious contention in these pieces, which is that more competition among streaming services equates to less value for consumers. Like all the other bogus claims we've seen about cord cutting, this one just isn't backed by evidence.
Competition: Still a good thing
Our misguided pundits all point to Disney's streaming plans as a major loss for Netflix, and an example of how streaming services will become worse whenever they lose a licensing deal.
For what it's worth, Disney movies were never a Netflix fixture; they only arrived on the service about a year ago. But Netflix has weathered this kind of loss before, only to come out stronger. Starz pulled its films from Netflix in 2012, and Epix departed in 2015, but along the way, Netflix has been dumping more money into original TV shows, movies, documentaries, and standup specials. People have rewarded Netflix for those decisions, as the service now has more than 50 million subscribers in the U.S. alone.
The race to build better streaming services has also made Netflix's competitors stronger. JPMorgan estimates that Amazon will spend $4.5 billion on video licensing this year, and Hulu has said that its own spending will be close behind. Both services will have better catalogs as a result, without the annual price hikes you get from cable.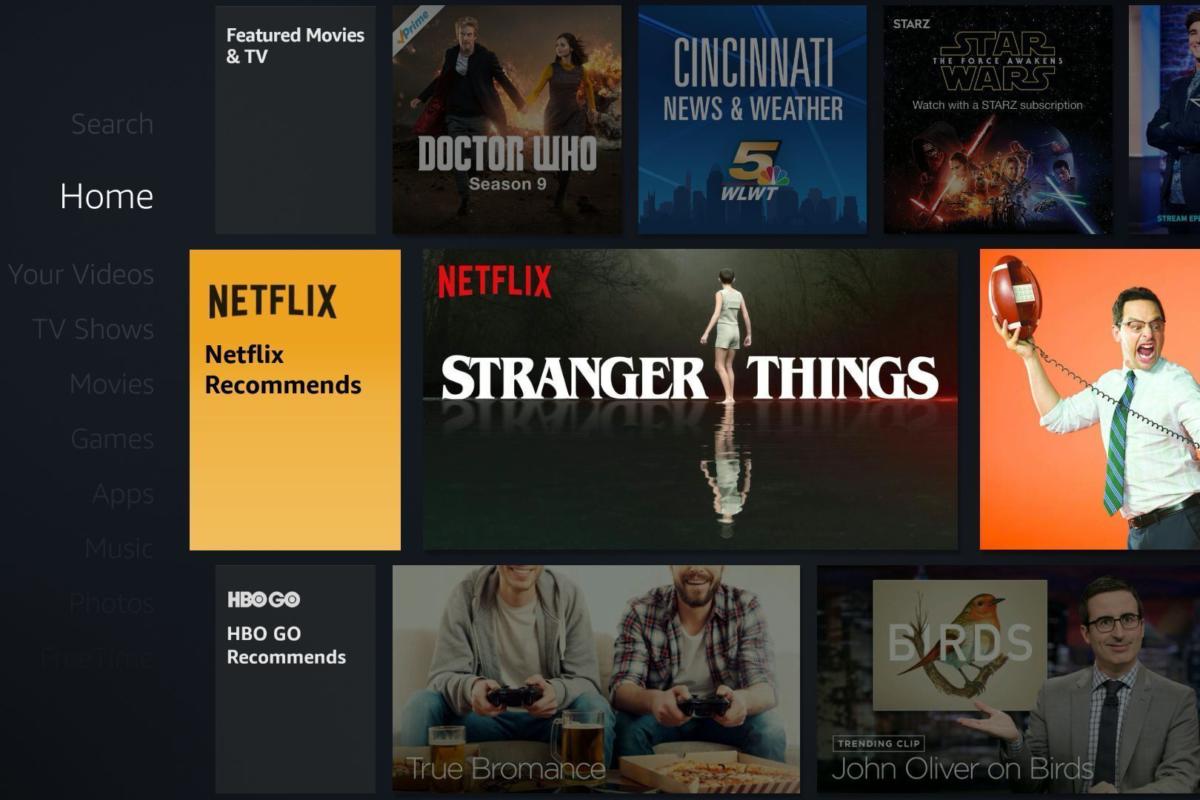 But what about "fragmentation?" Isn't it a problem that all these services are creating their own must-see TV? Not really, unless you believe a single company should have a monopoly on pop culture, or that older, licensed movies and shows are inherently more valuable than new creative works. If consumers actually felt that way, these services wouldn't be drawing in ever-greater numbers of subscribers. (Also, doesn't the ability to choose between these services represent the type of "a la carte" TV people have been wanting for years?)
Meanwhile, the pundits braying about streaming being "as bad as cable" seem to be suffering from selective memory loss. When you look back to cable's heyday 15 years ago, scripted original series were almost exclusively the domain of major broadcast TV networks, while cable was a hotbed of low-cost, low-quality reality TV. Without competition—first from premium channels like HBO, then from streaming services like Netflix—basic cable channels had little incentive to spend heavily on prestige TV. And even after cable channels got around to making better shows, subscribers still had to deal with commercials and DVR. On-demand, ad-free streaming is a clear leap forward.
I will concede that if you want to use multiple streaming services, trying to sift through them all can be confusing. But even this concern is blown entirely out of proportion by naysaying pundits, who seem to ignore solutions that already exist. Roku, Amazon Fire TV, and Apple TV all offer universal search across services like Netflix and Hulu, while features like Roku Feed and the Apple TV TV app demonstrate how system-wide browsing is getting easier. Besides, using a handful of apps to get what you want isn't that burdensome—especially for the growing audience of people who've been raised on smartphones.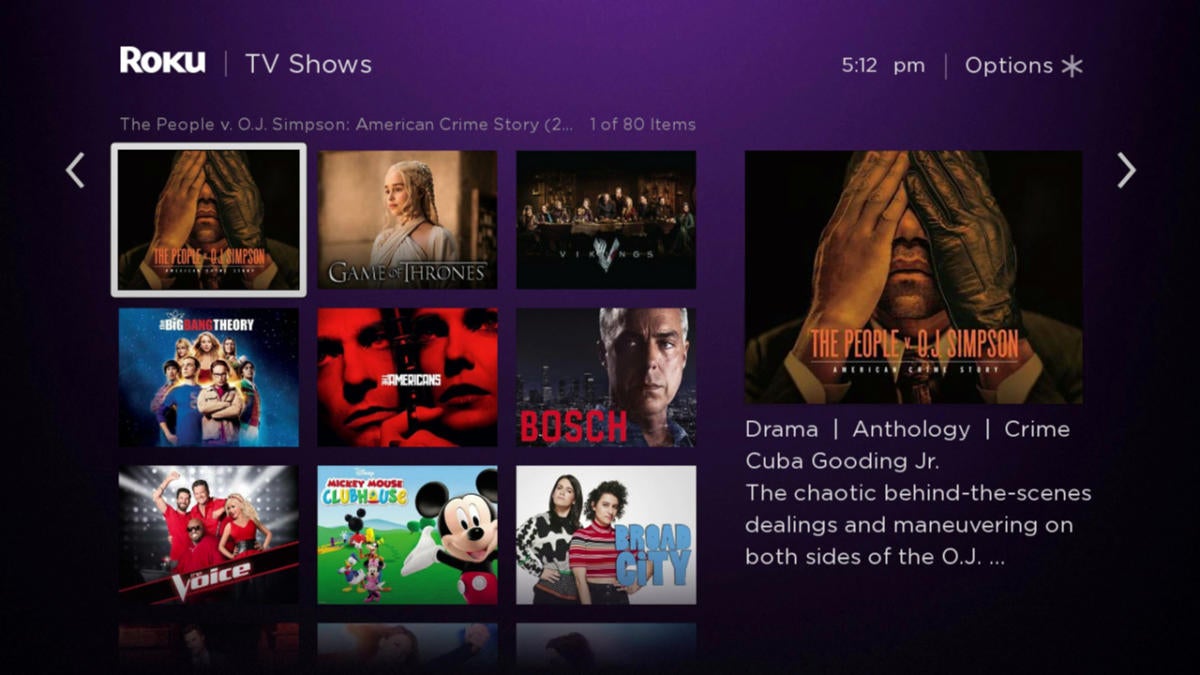 What's behind these stories?
Whenever I call out these kinds of stories on Twitter, I get responses wondering whether there's some kind of conspiracy at work, as if major media companies are forcing their publications to put out cord-cutting hit pieces. (I've seen some writers peddle this conspiracy theory as well.)
Instead, the best explanation is probably Hanlon's razor. A writer who's looking across the entire streaming business might get overwhelmed sorting it all out, which in turn germinates a story idea about how consumers will get confused. This in turn becomes a story based on preconceived notions, perhaps padded by a couple analysts and man-on-the-street interviewees willing to help make the argument.
Consumers, however, likely see things differently. They subscribe to one or two services—Netflix and Hulu, perhaps—and come to understand that they don't need much more to satisfy their viewing needs. They may consider additional services on occasion, like HBO Now, or Amazon Prime, or whatever Disney comes up with in 2019, but they're not trying to decipher the entire streaming landscape on a deadline. Instead, they're enjoying what's on TV and saving lots of money in the process.
Put another way, consumers are smarter than they're getting credit for. That's why cable subscriptions continue to plunge, even as these bogus stories keep popping up like clockwork.
Sign up for Jared's Cord Cutter Weekly newsletter to get this column and other cord-cutting news, insights, and deals delivered to your inbox.