At a Glance
Expert's Rating
Pros
Brings broadcast TV and streaming video onto a single device
Smooth, crisp video with 5.1-channel surround sound
Fairly easy to set up
Cons
No whole-home DVR features, unlike Tablo's network DVR
Sorting and search options are nonexistent
Limited control over recordings
Our Verdict
Tablo's DVR software is a simple solution for a single television, but it's too light on features.
Best Prices Today: Nuvyyo Tablo Engine
While an over-the-air DVR can help you cut the cable-TV cord, the barriers to entry are steep. Networked DVRs like Tablo and HDHomeRun with Plex involve extra hardware at considerable expense, while TV boxes like TiVo Roamio OTA and Channel Master DVR+ don't have enough app support to replace a proper streaming device.
Nuvyyo's Tablo Engine DVR software attempts to split the difference. By installing the free app on an Nvidia Shield TV and plugging in a compatible USB tuner, you can watch live broadcast channels through the same box you use for streaming apps like Netflix and Sling TV. Throw in a Tablo guide subscription for $4 per month, and you can set up series-based recordings for your favorite broadcast shows. The Shield TV is already an excellent 4K HDR streaming box—albeit a pricey one at $200—so if you're thinking of buying one or own one already, Tablo Engine is an easy and inexpensive addition.
Still, Tablo Engine isn't the only OTA DVR solution for Shield TV devices, and it's missing a few features that might help justify the cost of a subscription.
Plug (and plug) and play
To set up Tablo Engine, you need an Nvidia Shield TV, a compatible USB tuner (Tablo sells a dual tuner for a reasonable $70), and an over-the-air antenna to connect to the tuner. Unless you have the Shield TV Pro, which has 500GB of storage built-in, you'll also need an external USB hard drive with at least 50GB of storage; Tablo won't even attempt to function with the Shield's built-in 16GB drive.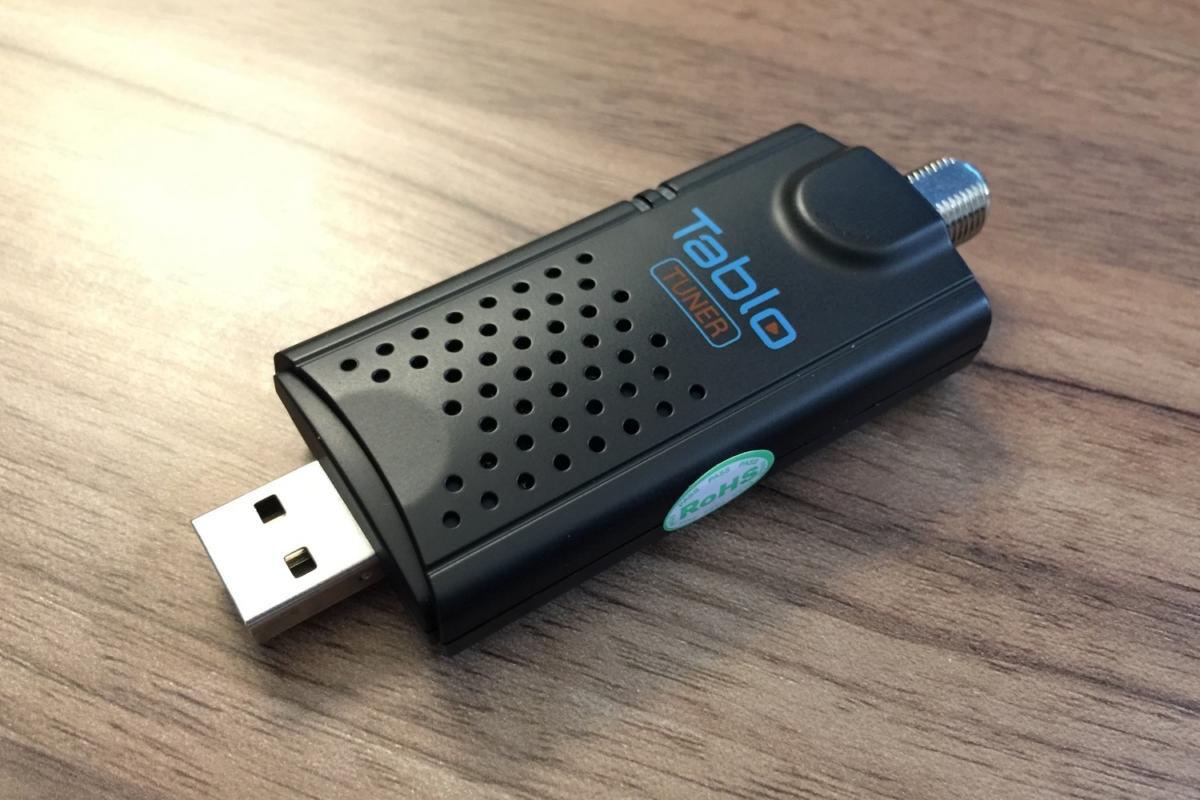 Once everything's plugged in, the setup process is fairly smooth. The Tablo Engine app provides instructions on how to format your drive, and walks you through the process of scanning for local channels. You do need a computer or mobile device to sign up for DVR service, priced at $4 per month or $40 per year, though the Tablo Engine includes a month of service with no setup required. Without a subscription, you can only watch live TV, and you can't browse programs by name. (Unfortunately, Tablo Engine doesn't offer the lifetime DVR service option of its networked DVRs.)
Mentioned in this article
Nvidia Shield TV (2017)
Price When Reviewed:
$199.99
Because Tablo Engine gets its video directly from the USB tuner, it doesn't inherit any of the quality or playback issues of Tablo's networked tuners. Live TV channels load within a few seconds and support smooth motion interpolation on 1080i channels. That means you won't notice any choppiness while watching live sports, news, or talk shows. On the audio side, Tablo Engine supports 5.1-channel surround sound, versus just stereo for Tablo's networked DVRs.
The downside is that Tablo Engine broadcasts and recordings are forever bound to the Shield TV. Because Tablo requires you to format the external drive as device storage, you can't connect it to other devices without wiping the drive, nor can you extract the recordings through a file-management app. I even tried to set up a Plex server for the recordings, but wasn't able to find where the videos were stored.
Given those limitations, I suggest that power users avoid buying Tablo's own USB tuner—even though it currently comes with an offer for six months of free guide data—and instead opt for Hauppauge's WinTV-dualHD tuner. It's compatible with Tablo Engine, and costs the same at $70, but it's a lot more flexible, with support for Plex DVR and Android TV's native Live Channels app. (More on those options later.) It also works with Windows in case you decide to set up a Plex DVR server on a PC.
Back to square one
On Android TV, Tablo Engine is separate from the existing app for Tablo's networked tuners, and right now it's not as rich in features.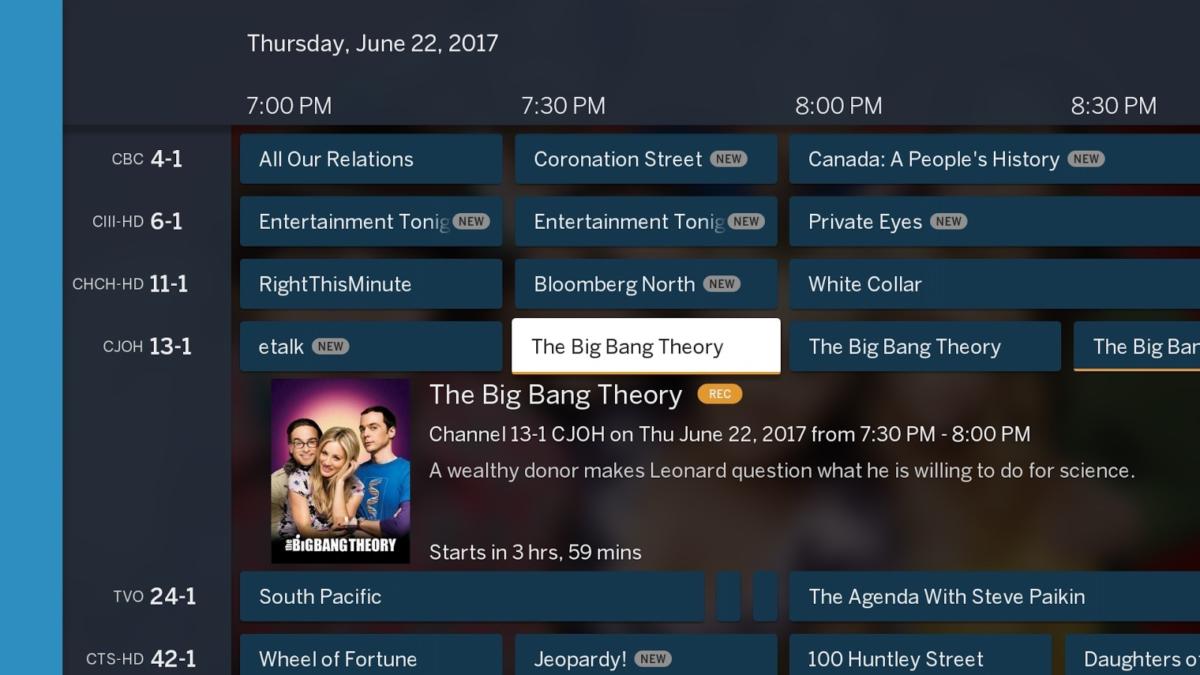 Beyond the basic grid-based channel guide, the Tablo Engine app only lets you browse shows in alphabetical order. You can't browse by genre, air date, or channel, nor can you filter for just movies or sports. The app doesn't even include a search function, nor does it integrate with Android TV's system-wide search features, so finding shows to record can be a hassle. As with Tablo's networked DVR apps, there's also no mini guide or other way to browse channels while you watch TV. (That said, you can use Tablo's website for more advanced recording and scheduling.)
Recording options are similarly limited. While the Tablo Engine app shows a red marker on programs that it can't record due to scheduling conflicts, it doesn't provide a conflict resolution menu like Tablo's other apps. And as with Tablo's networked tuners, you can't limit recordings to a certain number of recent episodes, specific channels, or a minimum video quality. Tablo Engine also doesn't support time-based manual recordings (though it does offer an "extend recordings" feature that tries to intelligently grab the entirety of live sports and other events).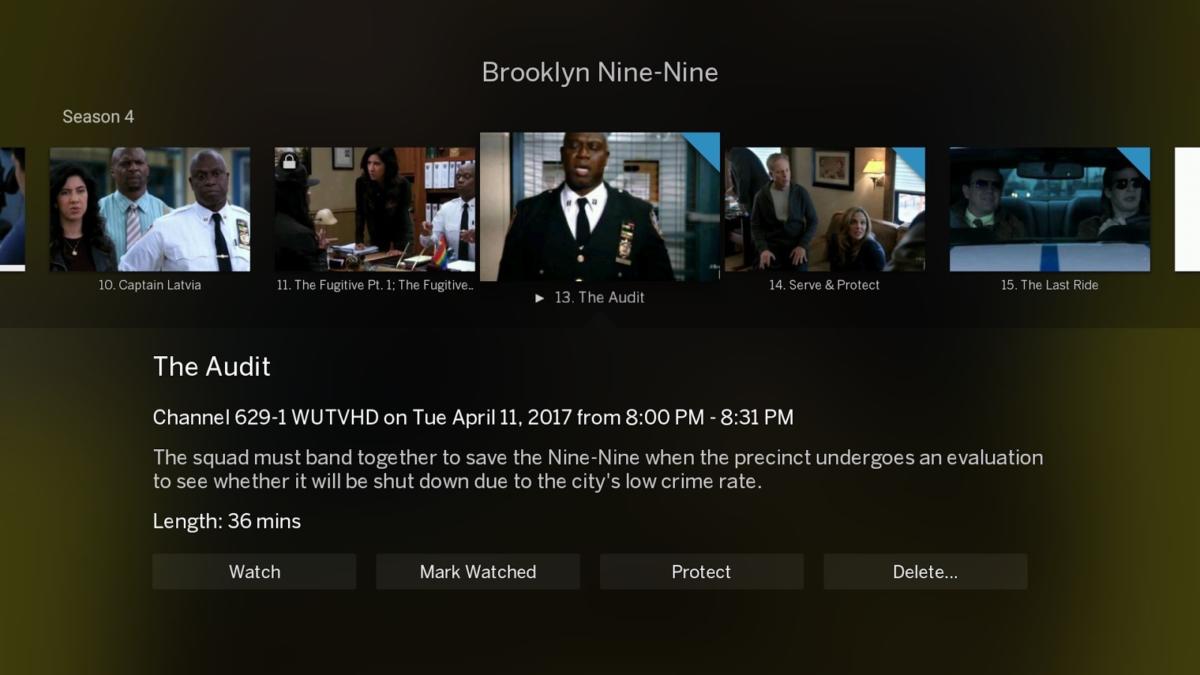 Tablo Engine isn't the only software DVR option on the Nvidia Shield TV. If you opt for a Hauppauge USB tuner instead of the Tablo-branded one, you can watch and record live TV with Plex. It's more of a hassle to set up, and doesn't include a grid-based channel guide, but its recording options are more granular and it can stream live and recorded TV to the Plex app on other devices. Android TV also has a built-in app called Live Channels that supports USB tuners, and it allows basic DVR functionality at no extra cost, though its recording options are limited and it doesn't support basic time-shifting for live TV.
What Tablo Engine offers by comparison is a simpler path to over-the-air DVR on the same device you're already using for streaming video, with a cheaper up-front cost and better video quality than Tablo's networked DVR. But it's too bad so many features got lost along the way.
Best Prices Today: Nuvyyo Tablo Engine