At a Glance
Expert's Rating
Pros
Small and stylish
Long battery life
HomeKit compatible
Cons
Incompatible with other smart-home platforms
Powered by disposable button battery
Expensive compared to the competition
Our Verdict
This is a solid thermometer and humidity monitor, but it's expensive can only be integrated with HomeKit smart-home devices.
There's no shortage of ways to check the temperature around the house, some more high tech than others, but the diminutive Eve Degree is aimed at a very specific audience: People with Apple HomeKit-based smart homes who want to monitor a room's temperature and humidity.
There are many reasons why someone might need to monitor a temperature and humidity inside a room: Horticulturists raising exotic orchids, wine enthusiasts with cellars, cigar collectors with humidor rooms, and so on. These and other folks need to know precisely how warm or cool a room might be, and they need to know exactly how much moisture is in the air. Your thermostat—even a smart model—can only monitor the conditions immediately around it. If your HVAC includes a humidifier/de-humidifier, a portable sensor like the Eve Degree can help maintain comfort levels more efficiently it you can link it to your smart thermostat.
The Eve Degree app maintains a detailed history of all the data it collects. This means you can see how the location where you put the Eve maintains its environmental conditions. A small energy-efficient, black-and-white LCD lets you see its readings. Its powered by a removable, non-rechargeable button-cell battery, which seems odd in the era of built-in rechargeable batteries. Elgato says the Degree will run for one year on one battery, which is impressive.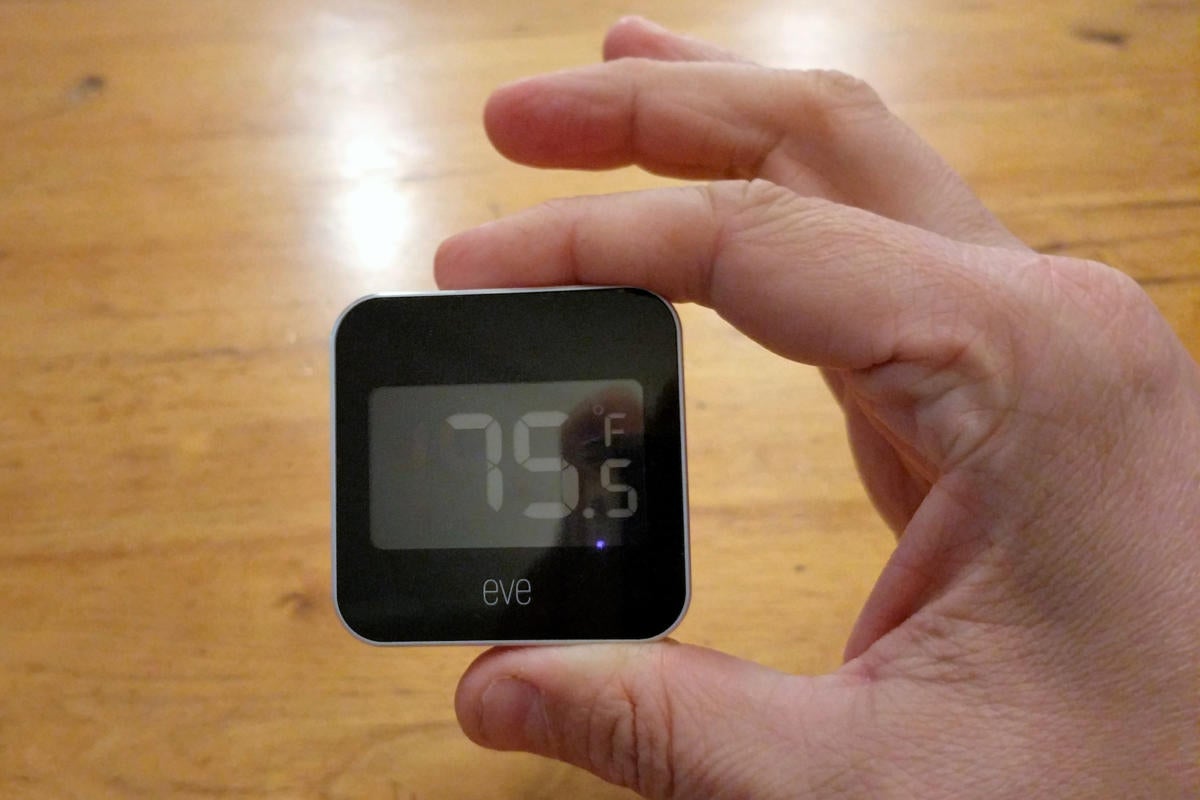 So, the Eve Degree is the sort of thing you either use as a single-purpose item—just to tell you the temperature and humidity in a single location—or as part of a more unified smart system. It works well in either capacity, but there are a few caveats to deal with. The most glaring issue for many users will be its exclusive compatibility with Apple HomeKit infrastructure.
Elgato's Eve product line, from top to bottom, is compatible with HomeKit and nothing else. If you own a Wink Hub, a Samsung SmartThings hub, an Almond 3, or any other smart-home system, Eve products are useful only as stand-alone devices So, Android and, well, any other type of smart hub user are out of luck for anything other than using it as a decidedly non-smart thermometer. If you are an Apple user, the Eve setup is simple. Using the Eve app, you just input a HomeKit code and the Degree connects.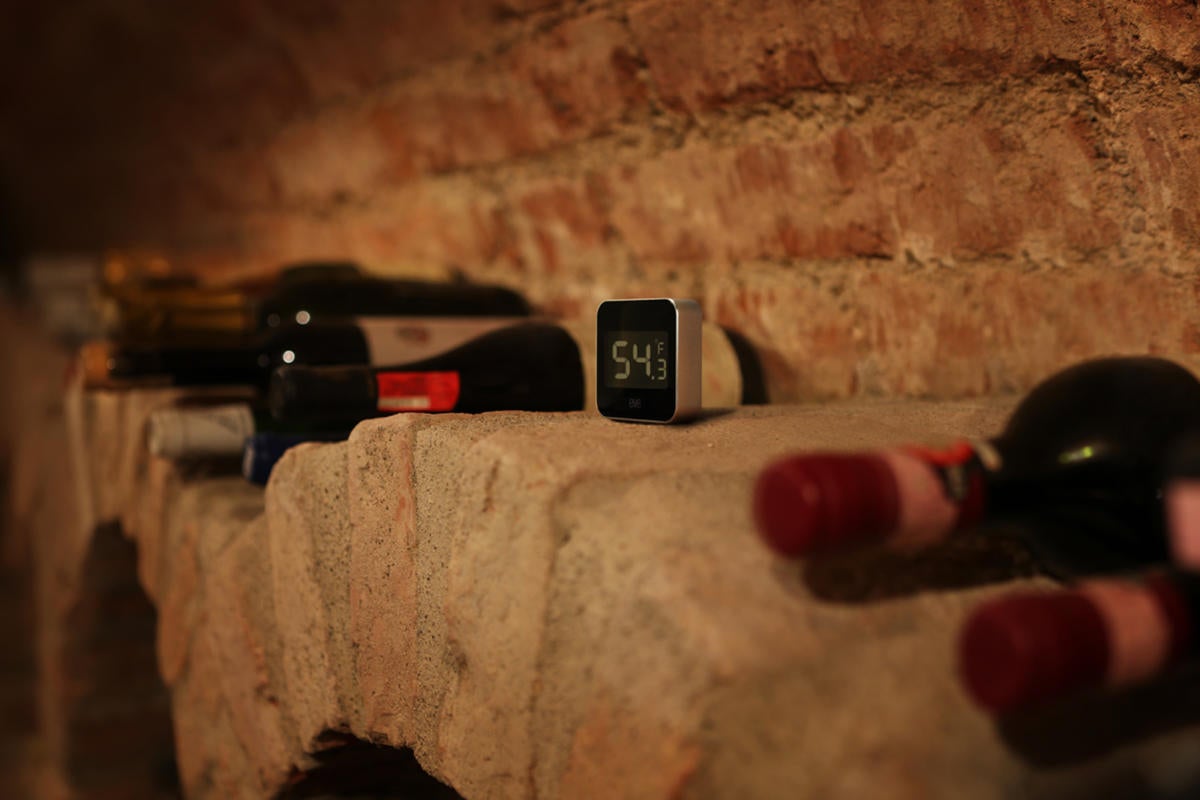 Better yet, the Eve app will automatically link to all your other related HomeKit devices, so your smart thermostat, for instance, will be visible and even controllable through the same app and linkable to the Degree. The app lets you create "scenes" for your HVAC, such as what you'd like the system to do when you're out or going to bed. Elgato deserves some special praise for making a UI that is more elegantly and intuitively designed than most of the actual thermostat-specific apps we've tried, and having the ability to control multiple devices in one app is very convenient.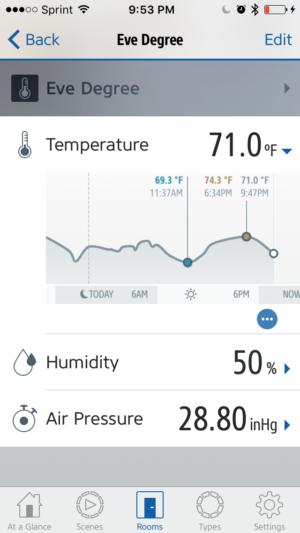 On its own, however, the Eve Degree isn't that versatile. It doesn't offer temperature alarms or really anything but monitoring and storing temp and humidity data. It's essentially a minor element for a greater system of tools. Another potential issue is its reliance on Bluetooth, as opposed to Wi-Fi. It will only update data in the app, for instance, when you open the app within range of the Degree.
The Eve Degree is designed for indoor use only it's not at all weatherized against the elements. And since it doesn't have a backlit display, it's hard to see in the dark (a backlight would surely drain the battery much faster).
Elgato's Eve Degree is an exceptionally good way to monitor temperature and humidity in a small, unobtrusive package. If that's all you need, however, there are cheaper alternatives. For Apple HomeKit users invested in advanced HVAC and smart home connectivity, the Eve Degree could be a very singular solution to monitoring specific home climates in a connected way.