At a Glance
Expert's Rating
Pros
There's a wonderful headphone amp inside
Sturdy construction and protection from knocks and bumps
Seemingly endless customization options
Cons
Too much emphasis on bass response
No protection from the elements
Doesn't get loud enough for parties
Our Verdict
The V-Moda Remix is a great headphone amp, but its bass overemphasis dampens our enthusiasm for it as a Bluetooth speaker.
Best Prices Today: Remix
I like bass. You like bass. Everybody likes bass. But there can be too much of a good thing, and the V-Moda Remix goes way over the top when it comes to reproducing Meghan Trainor's favorite frequency.
Many people will consider Remix's bass boost a plus. Different strokes and all that. If you're in that camp, you'll be happy to know that the Remix has many great features, including a fabulous integrated headphone amp. You can plug a set of headphones into just about any Bluetooth speaker on the planet, but the Remix is one of the rare models that uses a dedicated amp to drive your cans. It delivers 83mW x 2, with output impedance of 12.8 ohms.
The only way to take advantage of this feature, however, is with a wired source plugged into the Remix's line-in. You can't switch the speaker to headphone-amp mode if you're using a Bluetooth source. I tested the amp with a pair of Bowers & Wilkins P5 headphones and with Blue Microphones' Satellite (in wired, passive mode with noise cancellation disabled). I really like the VAMP's sonic signature—over-emphasized bass isn't an issue in this mode.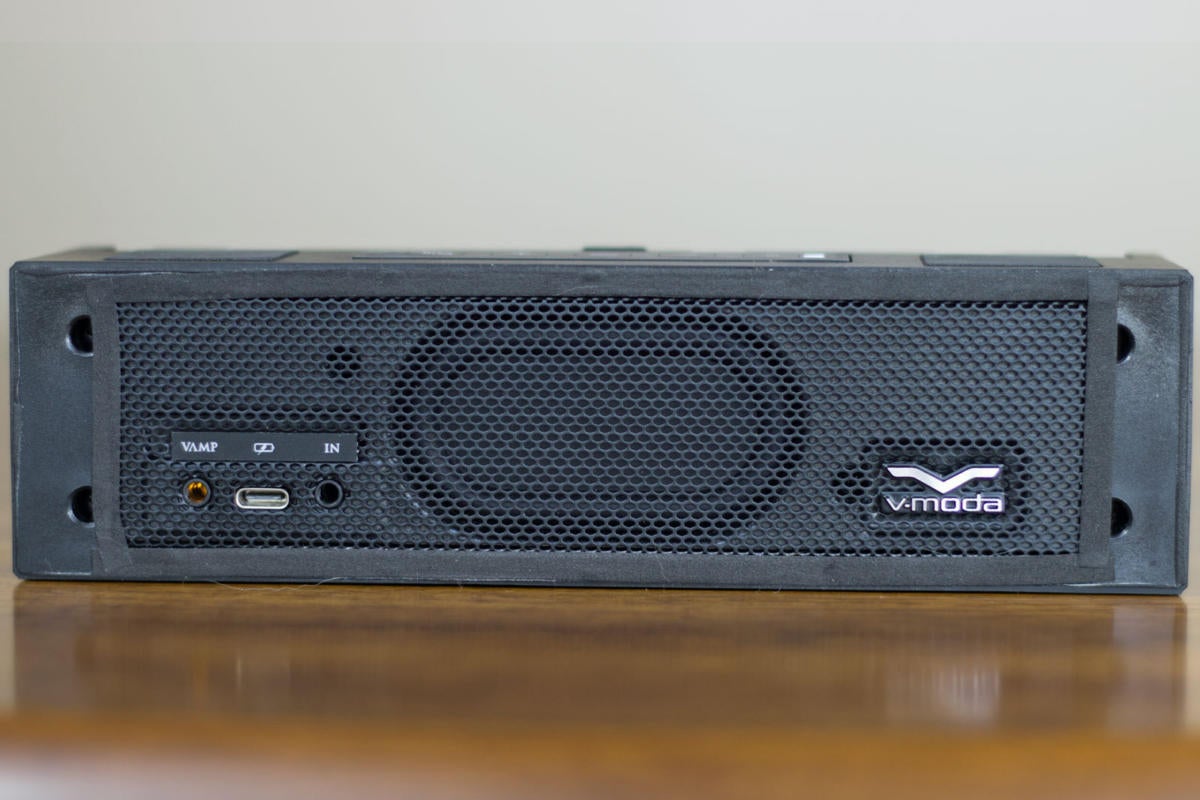 The Remix is also unusual in that it relies on a USB-C cable to charge its 3400mAh battery, which V-Moda says can deliver more than 10 hours of music playback. I can't wait for the rest of the audio world to move to USB-C, it was so pleasant to be able to plug the charging cable into the speaker without needing to worry which way it was oriented.
Mentioned in this article
Oppo Sonica Wi-Fi Speaker
Price When Reviewed:
$299
The bog-standard USB-A connector on the other end of the cable, however, will quickly remind you how much you hate old-school USB cables when you plug it into your computer or an AC adapter. If your computer has USB-C ports, of course, there's nothing to stop you from buying a cable with that type of connector at both ends.
Speaking of orientation, the Remix's industrial design might leave you confused as to which side of the speaker is the front. The location of the power connection typically tells you that's the back of the device, but it's on the same side as the V-Moda badge and the headphone jack, which seems like they'd be up front. Orient the speaker that way, and the buttons for transport control and volume will be upside down. So the otherwise unadorned honeycomb speaker grill is the true front, and you'll only see the logo when you're plugging something into the back.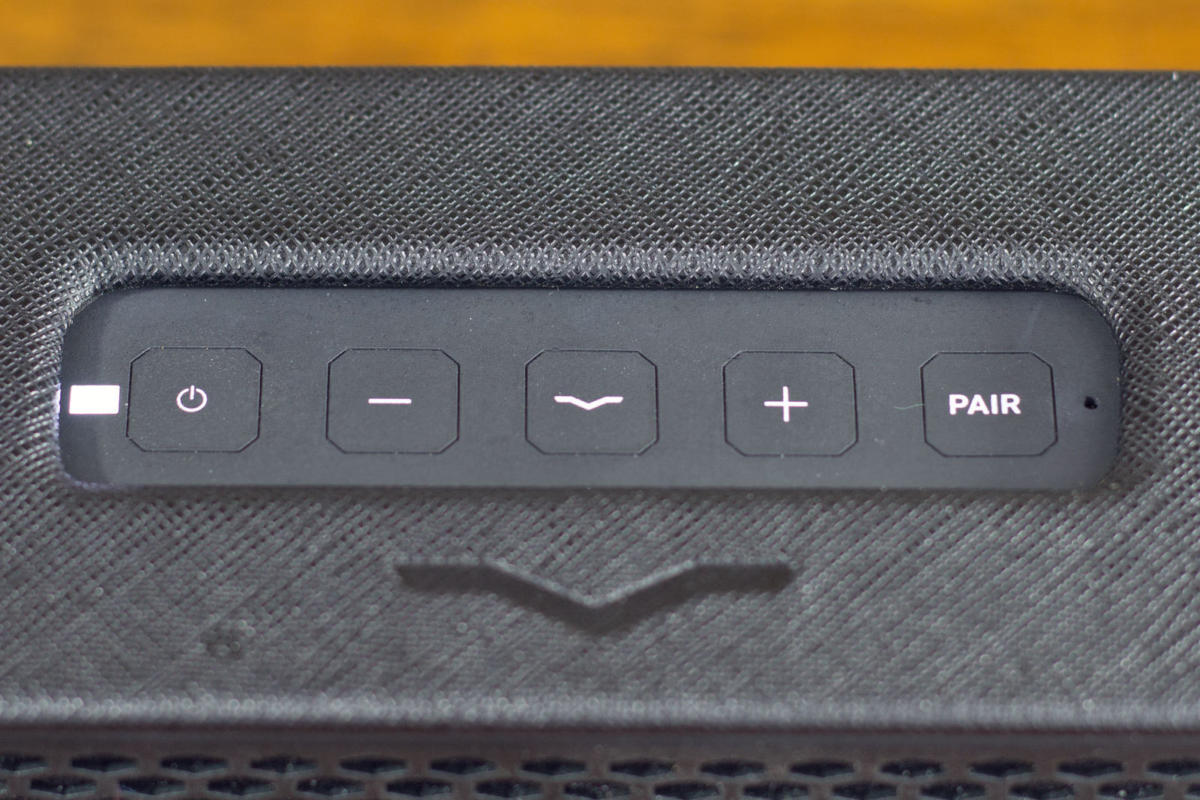 Multi-function controls
I should clarify my comment about the Remix's transport control: There's just one button, between the up and down volume buttons, and it performs a multitude of functions. Printed with a V-for-V-Moda logo, you press it once for play or pause, twice to skip to the next track, or three times to jump back to the previous track. Holding this same button down for three seconds or more will summon your smarthphone's digital assistant (Siri or Google). I had no issues with transport control, but I couldn't coax the button to summon Google Assistant on my aging Samsung Galaxy S6 Active.
You can also use the V button to answer an incoming call (pressing it once while your phone is ringing will also pause the music) or to reject an incoming call (holding it down for two seconds will reject the call). You terminate a call the same way. Finally, if you're on a call and a second call comes in, you can hold this button down for two seconds to answer the second call and hang up on the first. Alternatively, you can give the button a short press to refuse the new incoming call without interrupting the first. If you can remember all those scenarios and button-push patterns, your synapses are probably younger than mine.
Customization options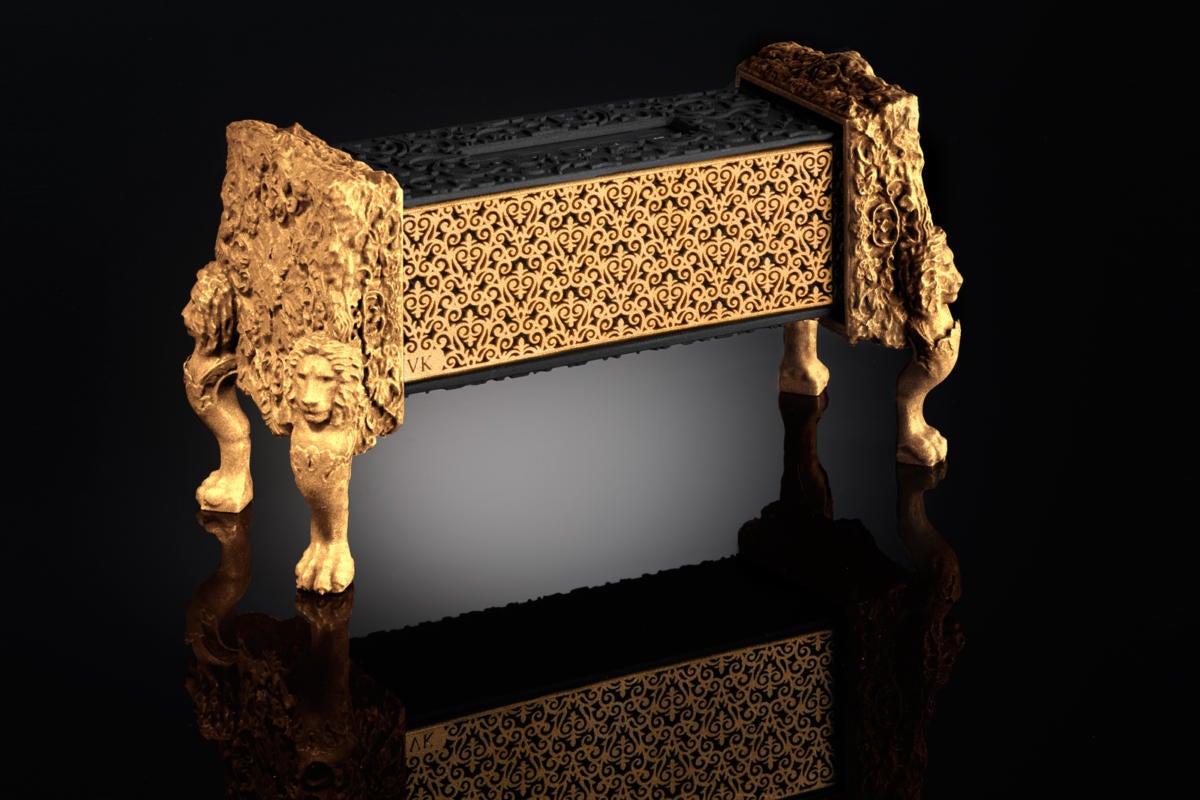 V-Moda makes much of its ability to customize each Remix in accordance with the buyer's wishes, thanks to the marvels of 3D printing. You can buy a stock Remix in either an aluminum finish or wrapped in black vegan leather (the latter is much more attractive than it sounds). If that's too pedestrian for you, you can modify—to a crazy degree—various aspects of the speaker, including the primary enclosure itself (V-Moda calls this the C-shell. The company isn't being clever, the shell is shaped like a letter "C.")
Mentioned in this article
Bose Soundlink Revolve+
Price When Reviewed:
$299.00
You can have the end caps fabricated from various colored fibers, five steel finishes, or a variety of precious metals (including platinum—that will be an additional $370,000 thank you). The materials and pattern of the speaker's grill can also be changed, and you can do all of this when you order the speaker or down the road.
A disclaimer in the Remix's user manual, however, states "The sound quality and acoustics performance of the Remix speaker may vary when 3D parts are installed in place of the original parts. V-Moda will not be responsible for the acoustics performance after the 3D customization."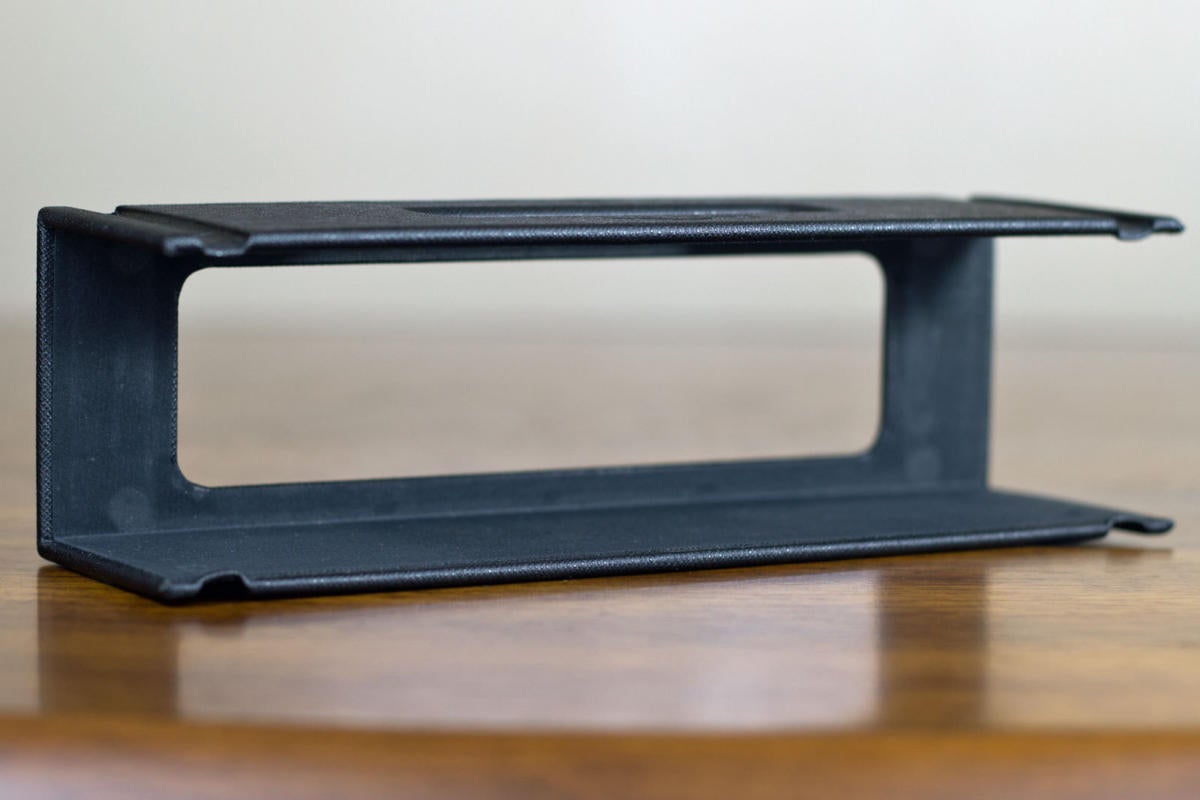 The amplifier and loudspeakers
A pair of 1.5-inch full-range drivers at the far right and left sides of the enclosure are driven by a discrete 9-watt stereo amplifier. There's a 2.5-inch passive radiator between these, and a second one in the rear of the cabinet. Removing the components designed to be swapped out reveals the Remix's beefy construction and ample use of sound dampening materials to prevent unwanted vibrations and cabinet resonance. (Note: You'll need a Torx driver to customize the Remix.)
Mentioned in this article
Zipp
Price When Reviewed:
$299
This is a well-made speaker that's heavy for its size, weighing 1.6 pounds (1.9 pounds for the aluminum-clad model) while measuring just 8.1 x 2.5 x 2.5 inches. Its shape makes it easy to pick up and move from one spot to the other, but a lanyard would be a welcome addition.
You can daisy-chain two or more Remix speakers and play music on them from the same source. There are two ways to do this, but they both require cables and neither scenario lets you configure the speakers as left or right—each speaker will produce stereo. If you want to stream music to the speaker via Bluetooth, you plug one end of a cable into the first speaker's headphone amp, and the other end of the cable into the input on a second speaker. In the second scenario, you connect a cable between your source device and the first speaker's input and then connect the second speaker's input to the first one's headphone amp.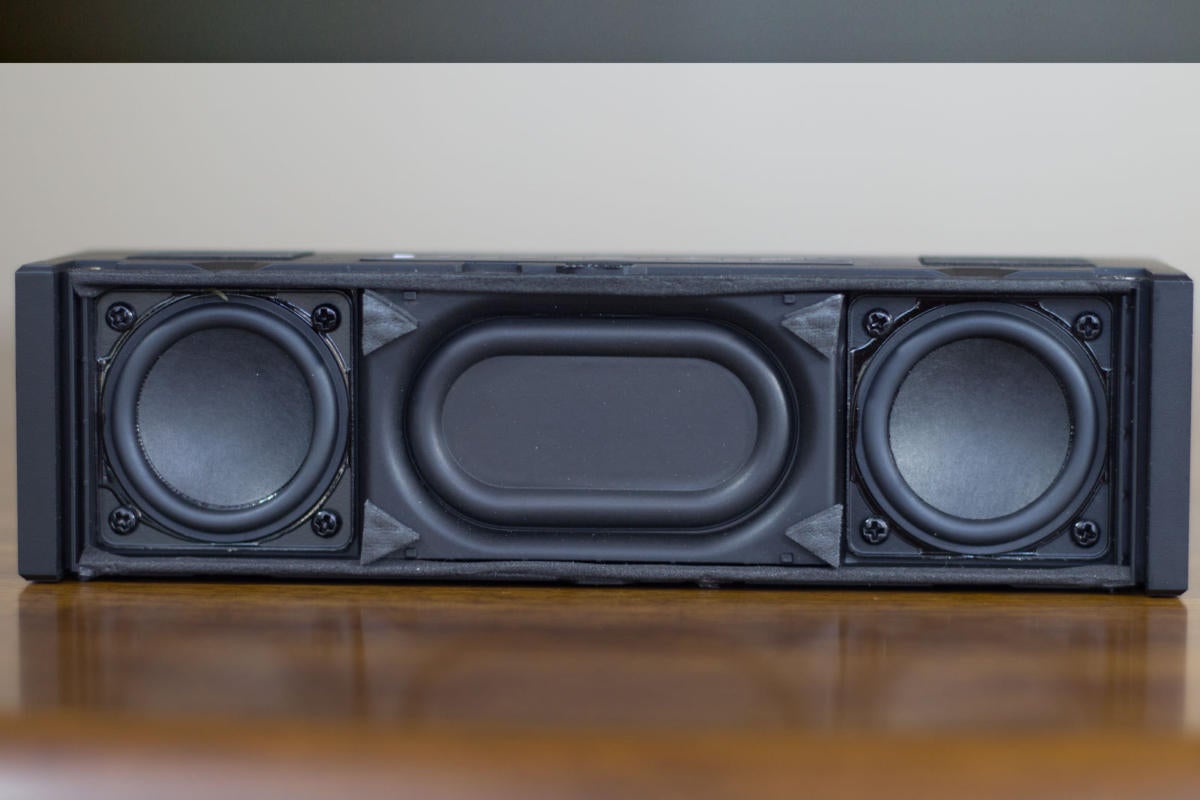 The Remix is at its best performing as a near-field speaker (or a headphone amplifier). It can fill a small bedroom with sound, but it wouldn't stand up to the ambient noise of a party. I had only the one unit, so I don't know if daisy-chaining several of them would change my opinion. But at $300 a pop, you'd be better advised to buy a larger speaker in the first place. If you can live without battery power, I'd recommend Oppo's Sonica Wi-Fi. If you can't, give the Bose Soundlink Revolve+ or the Libratone Zipp an audition.
Best Prices Today: Remix