Updated July 26, 2017 to include information about AT&T's rebranding of ROOT Sports as AT&T SportsNet.
With the prices of cable and satellite TV subscriptions rising, while customer satisfaction rates hit all-time lows, it's no surprise that streaming services and other cable-cutting options have become more popular than ever. The average cable subscription in 2016 costs more than $100 per month, compared to $10 per month for a basic Netflix subscription.
For consumers who want a more television-like experience, Hulu now offers its new live-TV package with 50-plus channels of live-streaming content. With YouTube, Facebook, major film studios, and even some of the biggest leagues in sports getting in on the streaming-video action, there are fewer and fewer excuses for not cutting the cord.
That said, there are still naysayers who claim that cutting the cord isn't all it's cracked up to be, often citing the cost of standalone internet plus various streaming apps to support their position. But quite frankly, most of these arguments hold little water when you dig into them. Despite my defense of cord cutting, the truth is that it isn't for everyone. Here's why.
Satellite remains the best option in rural areas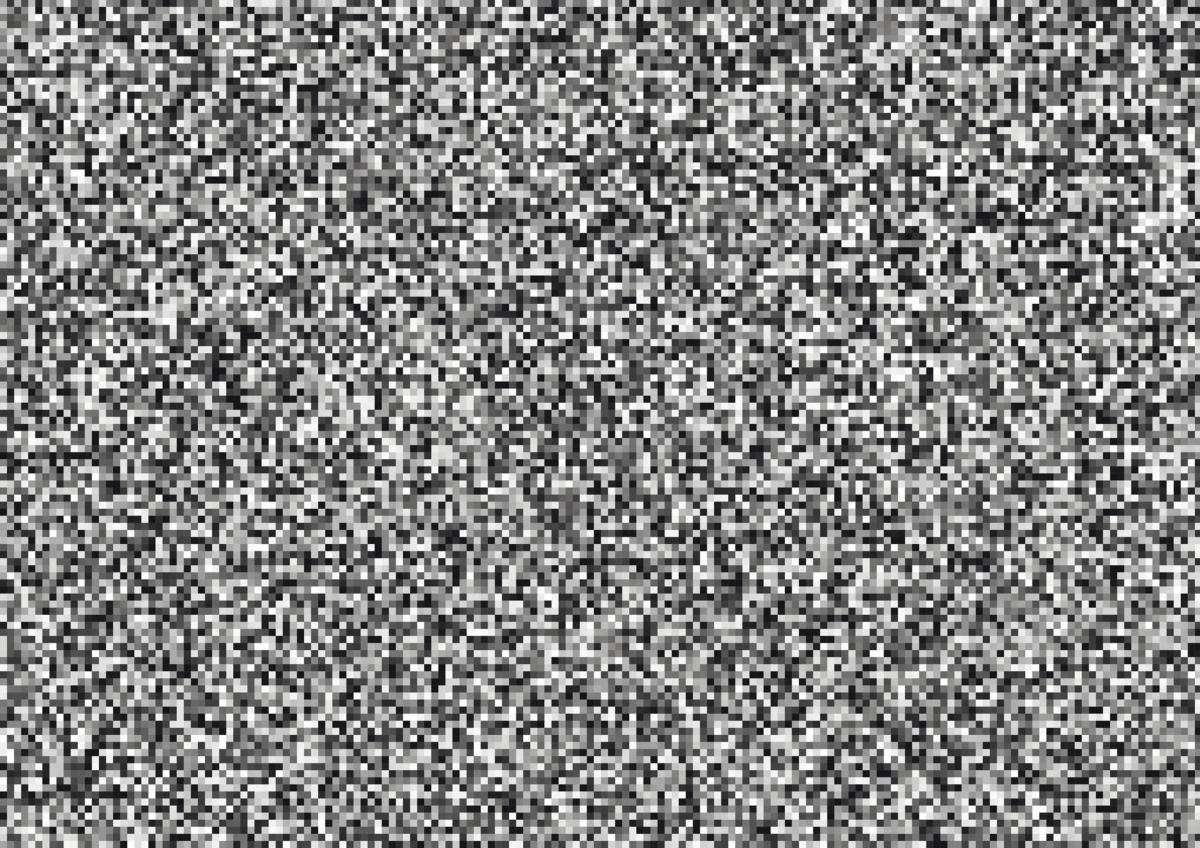 Urbanites might not realize it, but high-speed internet isn't ubiquitous throughout the world. Large swaths of the U.S., particularly in rural areas, still lack access to broadband internet connections. That can make it difficult to stream high-definition content without experiencing buffering.
Mentioned in this article
Roku Premiere+
Price When Reviewed:
$99.99
Internet options such as satellite, DSL, wireless broadband, or tethering to your mobile-phone hot spot can be options, but speed limitations, reliability issues, data caps, and high prices can pose barriers to regular video streaming using those methods.
Then there's the need for local broadcast channels. While you can get extreme-range antennas that will pick up channels 60-plus miles out, you still might not be able to get signals for all the channels you want. Cable TV operations rarely extend their networks outside the city limits, so your best option for TV service is probably a satellite service such as DirecTV or Dish Network (provided you have a clear view of the southern sky, since those satellites orbit the equator).
Local sports streaming remains an issue in some markets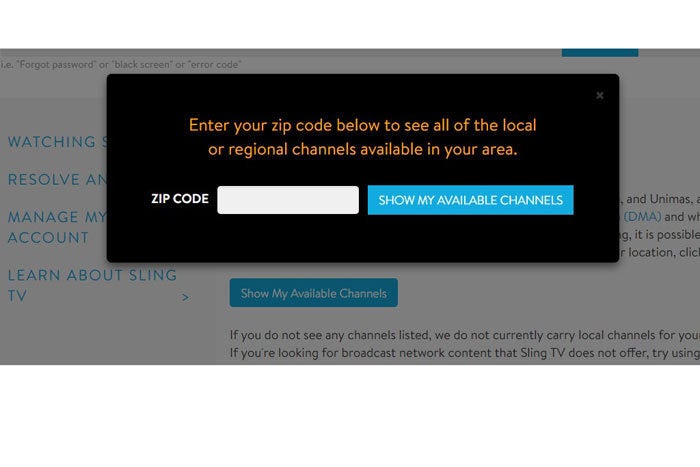 For sports fans, the ability to catch all your local teams' games is a huge draw for cable and satellite TV. Regional sports networks will often have exclusive deals for certain teams in a specific market. ROOT Sports, for example, has exclusive rights with two of the three major-league sports teams in Houston. So, while Houston sports fans have several different options for watching the Texans after cutting the cord, it's trickier to catch home games played by the Astros or Rockets. (Update: AT&T has announced that it is rebranding ROOT Sports as AT&T SportsNet.
Fortunately for cord cutters, this issue is getting better quickly. Most regional sports networks now have deals with services like Sling TV, FuboTV, PlayStation Vue, and others. ROOT is one of the last holdouts, but is reportedly in talks to be carried by DirecTV NOW and other services.
Lag time for live streaming services
Cable-cutting sports fans must also face the problem of lag, where the live stream over the internet falls behind the live broadcast over the air and carried on cable and satellite TV. Many sports enthusiasts and fantasy sports players use social media such as Twitter to follow and participate in real-time commentary alongside games.
With sports streaming services like Sling TV or FuboTV, there is often a ten-to-fifteen second lag behind broadcasts (in some cases, even longer), making real-time commentary a problem. While it's a minor problem for many (it didn't keep me from streaming the NBA Finals), it's a nuisance some sports fans won't want to deal with. This isn't a problem, of course, if you're using an over-the-air antenna.
Difficulty finding the right mix of channels
Another issue for would-be cable cutters is the fact that each live streaming service has different deals with the TV networks. One complaint I get from readers is that services don't offer the mix of channels they desire. Every TV viewer has a non-negotiable list of channels that they absolutely need in a bundle, and some have difficulty finding a streaming package that offers every one of them for one price.
The table below lists the most common channels that aren't available on one service or another. If you like everything else about Sling TV, for instance, you can get Comedy Central, but you can't watch Fox New. By the same token, you can get Fox News on PlayStation Vue, but not Comedy Central.
Each service's channel lineup seems to be in a constant state of evolution, and new players are constantly entering the market, so these limitations might disappear with time. And if your requirements are flexible, it's more than likely that you'll find a channel lineup suits your needs even today. Some viewers, however, end up subscribing to several of these bundles in order to obtain all the channels they desire. That can reduce the savings cutting the cord would otherwise provide (and switching between the various apps can be inconvenient).
Cord cutting can be intimidating if you're not tech savvy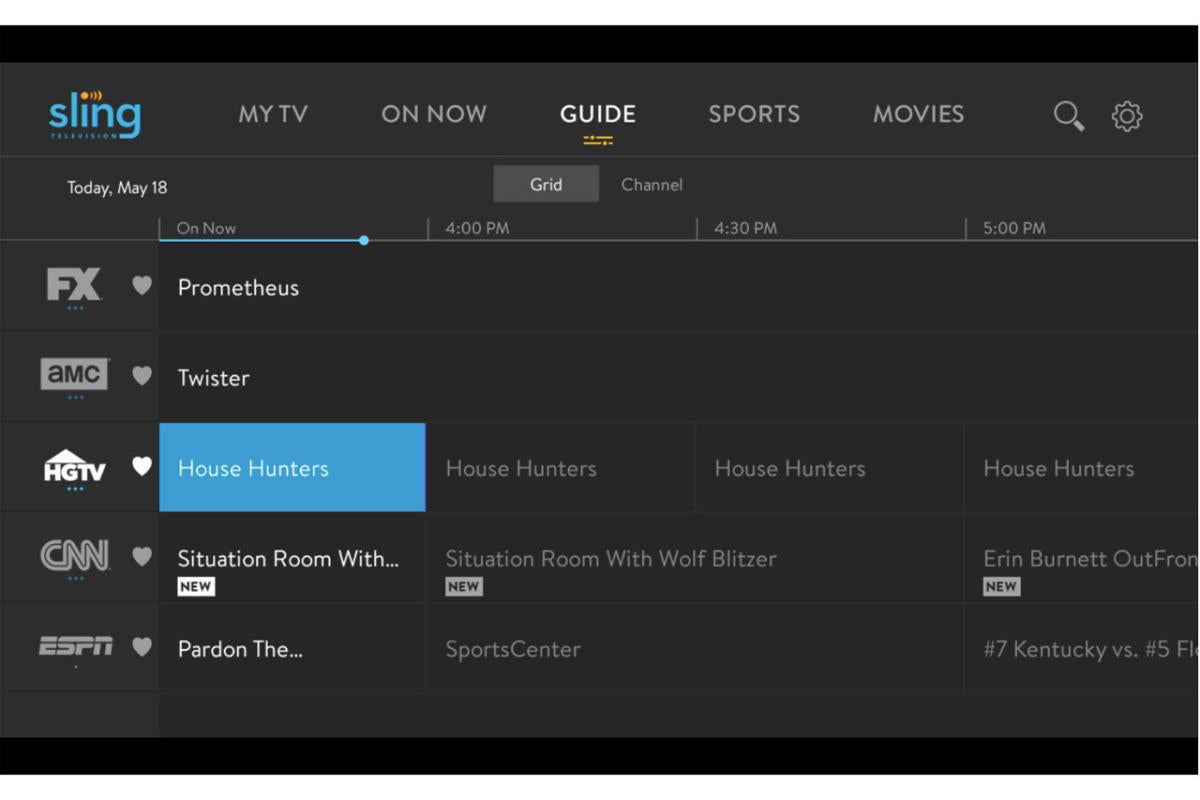 In all my time covering cord cutting, the biggest hesitation I hear about taking the plunge is the amount of tech savvy required—or at least the amount many people perceive they need. Cable services, for many years, were rather simple: a cable company wired your house, plugged your TV into a set-top box, handed you the remote, and you were ready to go.
Streaming and other over-the-top TV options can be a bit more complicated. Some services offer their own hardware or provide one as an incentive for signing up; others leave that up to the subscriber. None of them will send a technician to your home to hook everything up for you. Choosing the right input on your TV, especially if you have an older set without HDMI, navigating disparate user interfaces for the various streaming services, mastering multiple remote controls, ensuring your streaming box has Wi-Fi connection that's fast enough to stream HD video, and various other aspects of technical know-how can be intimidating to the technophobe or older individuals who didn't grow up with so much digital technology. There's no shame in deciding that you just can't be bothered.
If you decide to give it a shot, on the other hand, you'll find plenty of how-to guides that will walk you through the process of ensuring internet connection and home network are properly set up for cord cutting. There are drawbacks to cord cutting, but the streaming services are working to remedy most of them. And while the U.S. lags behind much of the industrialized world in terms of broadband internet speed, that situation improving—albeit slowly. The FCC recently approved a $2 billion initiative to expand broadband access throughout the rural United States, and Google's Loon project has been testing how to beam wi-fi to remote areas using balloons. Once reliable high-speed internet connects everyone, it's likely cord cutting will become even more common.
And if you decide to stick with cable or satellite TV, that's just fine by us. In fact, some of TechHive's editors might be right there with you.