At a Glance
Expert's Rating
Pros
Easy setup
High-speed USB charging
Occupies just one outlet
Cons
No manual power switch
Supports Apple HomeKit only
Expensive relative to its features
Our Verdict
Plug in this compact HomeKit smart plug with a high-speed USB port and you can keep the second outlet free.
Best Prices Today: PureGear PureSwitch
PureGear has placed its bets on Apple's HomeKit ecosystem with the PureSwitch, a combination compact smart plug and high-speed USB charger that only supports Apple's ecosystem. It could be a good bet, given the large niche it wants to fill.
The PureSwitch has a single switched outlet on the front, and while it seems bulbous, it covers just a single jack in a two-outlet standard wall fixture, allowing a regular two-prong or three-prong plug to fit underneath.
On the right side, the PureSwitch sports a 2.1-amp USB port, allowing maximum charge for most devices except some tablets with larger batteries, like the iPad Pro line-up. The design makes it easily accessible if you want to insert and remove the USB end rather than leave a spare cable in place.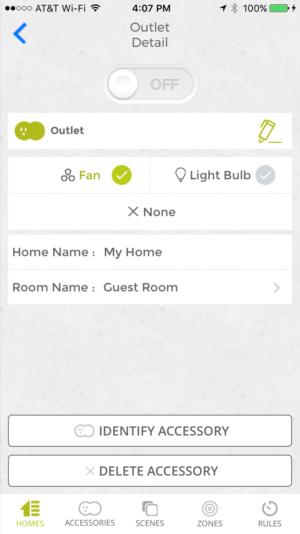 Setup is typical for a HomeKit device, and was a snap with the particularly well-designed PureSwitch app. Apple lets HomeKit devices pair over Bluetooth and then join a Wi-Fi network either by scanning a code on the device or in a manual, or by entering the code manually.
The switch has brightly lit display labels for both its powered status and for Wi-Fi, with three bars for relative strength. The Wi-Fi label flashes during setup or when you use an identify option to show which switch is associated with an accessories label.
The app shows HomeKit scenes and other accessories, as well as automation rules. Its interface is more compact than Apple's Home app, and you might find it easier to use to interact with many HomeKit features.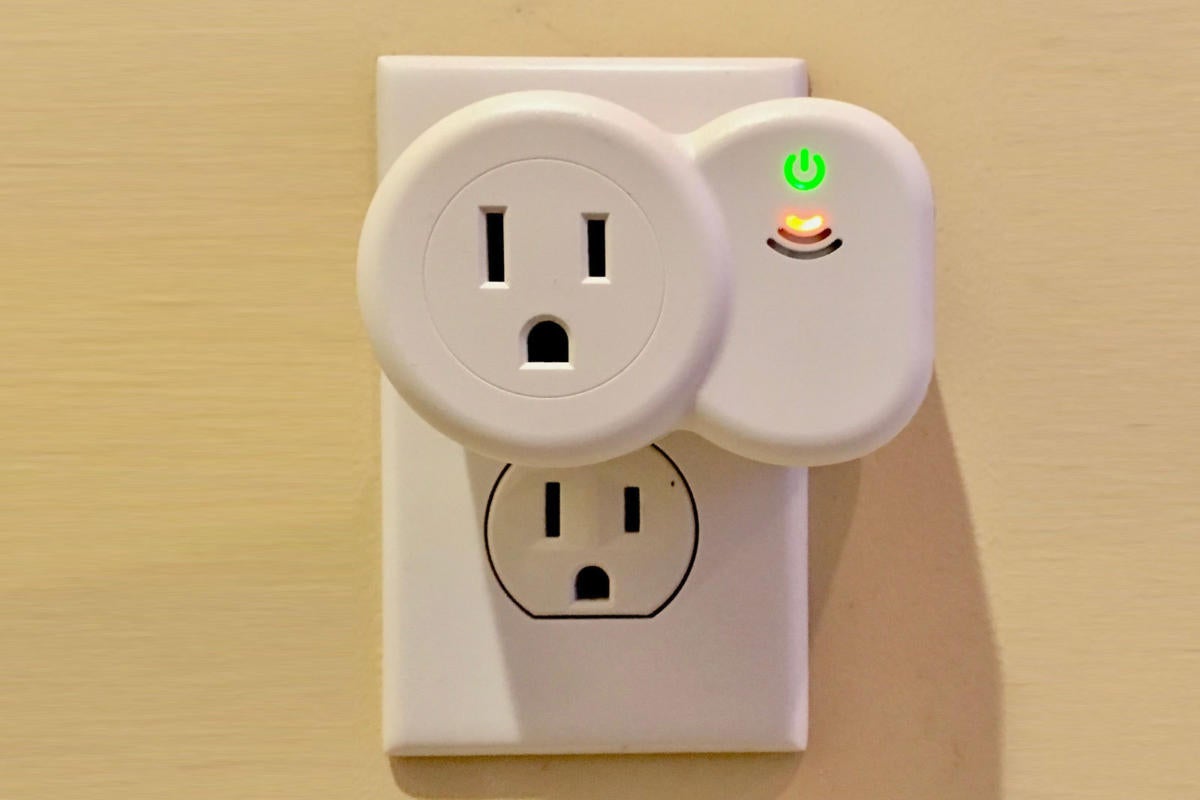 The AC outlet, like other smart plugs I've tested, handles up to 1800 watts of power in and out, making it suitable to control anything from a lamp to most air conditioners.
An odd design element is the lack of a manual power switch. It might be unique among smart plugs in requiring all interaction from an app. It's not a terrible lack, but it stands out, given its price tag.
Bottom line
If you're looking to get your feet wet with HomeKit, the PureSwitch's design and USB port make it an obvious choice if you're willing to pony up $50.
Best Prices Today: PureGear PureSwitch