At a Glance
Expert's Rating
Pros
Excellent user interface offers a wealth of information
Great for people who like exact control over their thermostats
Battery power backup
Cons
Technically speaking, it's not a smart thermostat
Not the most inspired industrial design
Our Verdict
Not technically smart, but a very solid middle ground between dumb and smart thermostats.
Best Prices Today: Lux GEO
The LUX/GEO skirts the middle ground between smart and, well, dumb, thermostats. It supports geofencing, but relies on the user setting its schedule instead of machine learning algorithms. That's not necessarily a bad thing for people who like to maintain total control over their space.
Installation
Set-up for the white, retro-styled, plastic LUX/GEO is similar to most of the smart thermostats we've tried. You need to know your wires (Y, G, W, R, B, and if available, C) and use the guide to put the wires in the right place on the thermostat. The LUX can run on two standard AA batteries in the event of a power failure.
As usual, you must use the smart phone app to guide you through the set-up, although the LUX/GEO also supports a browser-based interface for control. You'll first have to use Wi-Fi to connect directly to the thermostat, but the set-up worked nearly seamlessly for us. The LUX can support multi-stage, 2-stage heat/1-stage cool heat pumps, and multi-zone HVAC systems.
Features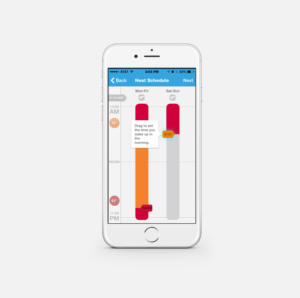 As mentioned, the LUX/GEO isn't a smart thermostat in the strictest sense of the word, but it does connect to your Wi-Fi network and is particularly effective at controlling your heating and cooling schedule. The LUX/GEO can accommodate some of the bells and whistles of smarter thermostats—connectivity with Apple's HomeKit ecosystem and the Amazon Echo, for instance—but not IFTTT, Google Home, or smart vents. While it lacks a motion sensor, it does let you schedule up to four temperature periods per day. On the other hand, you can simply change modes between home and away, or just let the geofencing detect when you're out.
The geofencing worked reliably during testing, but the best aspect of the device is its interface. The LUX/GEO provides a wealth of information about your HVAC usage, all in an easy-to-access, easy-to-read format. A timeline keeps track of HVAC activity to help calculate cost. It might seem strange, but this wealth of information made the whole set up more appealing. With the LUX/GEO set up the way we wanted it, it informed us we were using our A/C at the height of summer, on average, less than two hours a day. More thermostats should incorporate this feature, because it turns that nebulous concept of money and energy savings into visible hard data.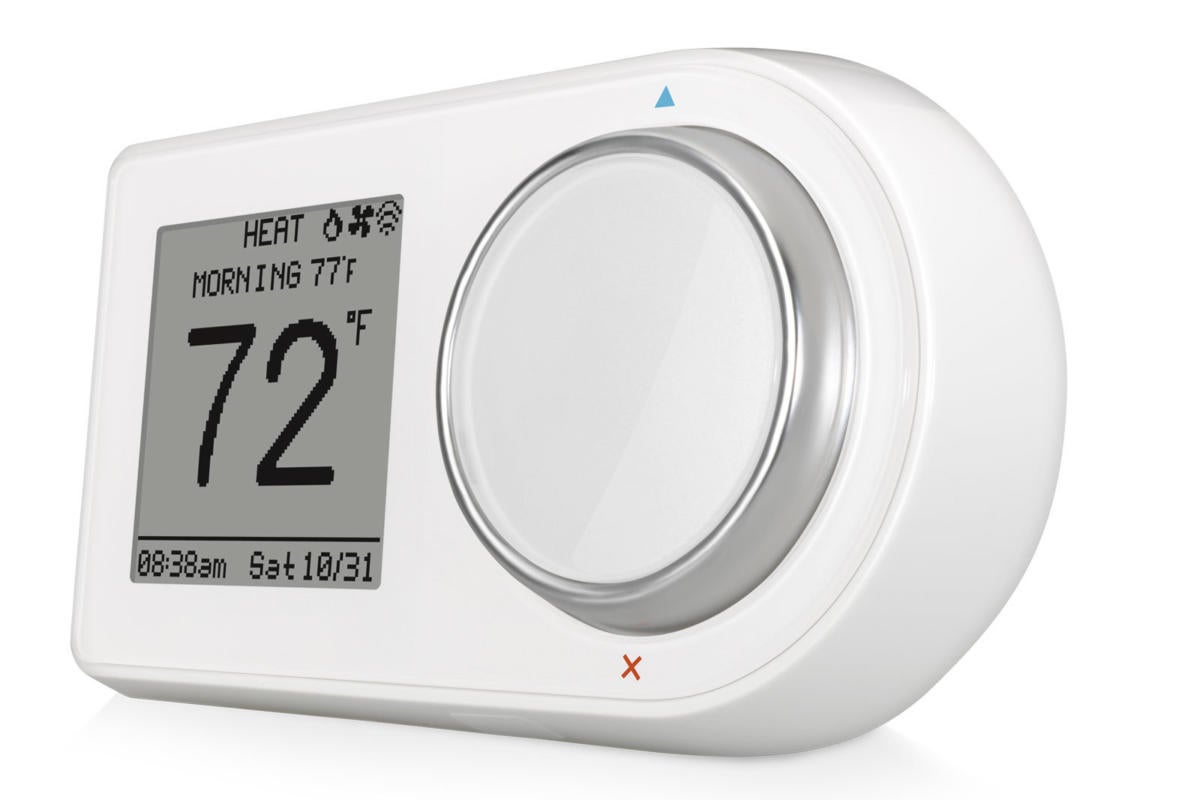 Bottom Line
The LUX/GEO isn't the sexiest or smartest thermostat in the bunch, but it works well and has some impressive features that make it a huge step up from a traditional boxy thermostat. It's also considerably cheaper than the higher-end smart models, while offering much of the same functionality. My favorite aspect of the LUX/GEO, by far, was the information the app gives me about HVAC use. So, it's not necessarily the thermostat for those who want to fix it and forget it, but for direct control over your heating and cooling, this is a solid choice.
Best Prices Today: Lux GEO
Note: When you purchase something after clicking links in our articles, we may earn a small commission. Read our affiliate link policy for more details.