It's Father's Day this weekend, and if you're up for spending a lazy day on the couch with your dad (or if you're a dad, with your kids), we recommend streaming these 14 movies focused on fathers and the love they give or inspire.
Titles range from black-and-white classics and movies from all over the world, to modern-day adventure classics and even a father-daughter zombie movie. Some movies are gentle and quiet while others are violent and exciting. In other words, there's something here for just about everyone, on any side of the generational gap.
Bicycle Thieves (FilmStruck)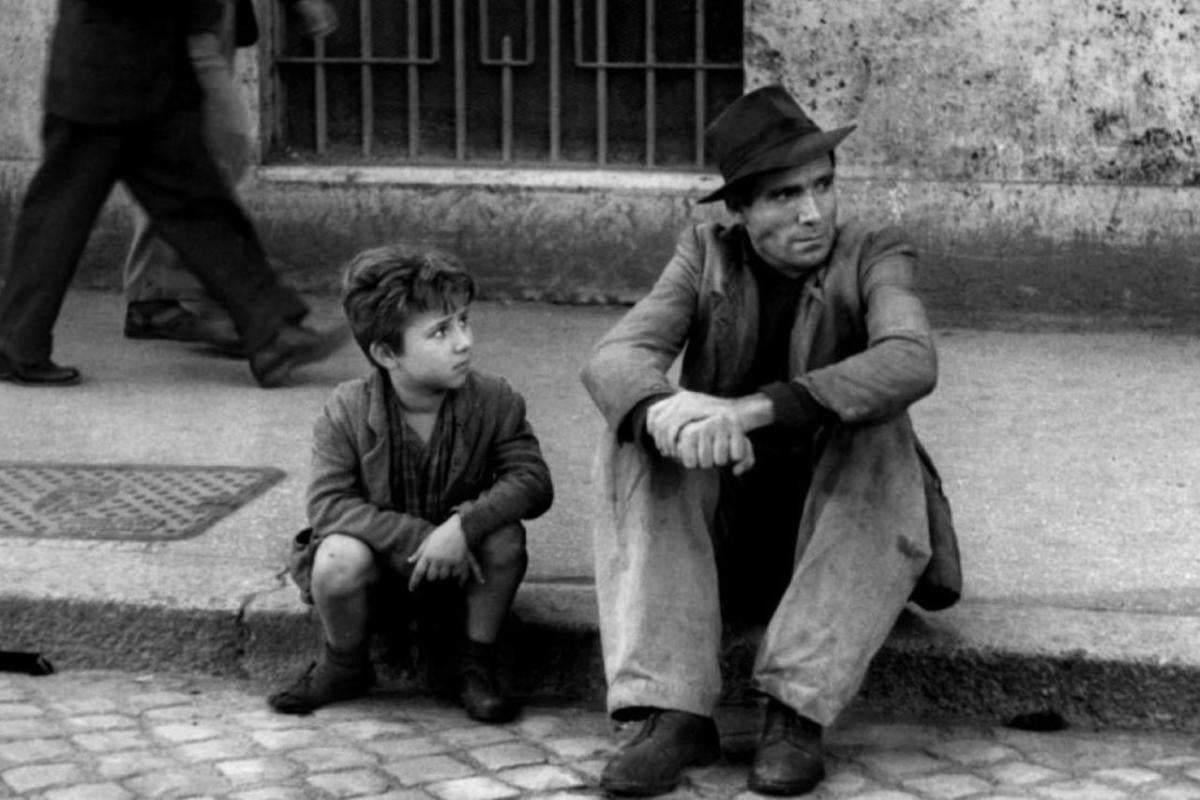 ★★★★★
Vittorio De Sica's Bicycle Thieves (1949)—for years known, slightly inaccurately, as "The Bicycle Thief"—is one of the most heartbreaking father-and-son stories ever filmed. In destitute postwar Italy, a man, Antonio (Lamberto Maggiorani), gets a job hanging posters for the Hollywood film Gilda (a huge clash between fantasy and reality). But his all-important bicycle is stolen, and so he and his son Bruno (Enzo Staiola) spend the rest of the film looking for it. They have many setbacks, and a few momentary triumphs until the unforgettable ending in which the father crosses a line that can never be un-crossed. His son will never see him the same way again.
Director De Sica had been known as a handsome actor in ornate costume movies, but he jumped at the opportunity to direct the kind of neo-realist films that his countrymen Roberto Rossellini and Luchino Visconti had been making, reflecting what life in Italy was really like after the destruction of WWII, rather than empty escapism. His film was almost immediately celebrated the world over, selected as one of the greatest films ever made. For that reason, it can seem like a chore to sit down to this movie, but once it begins, it's so very easy to get lost in it. With the expressive faces of its two untrained actors, it flows as if it were simply happening in front of us.
To Kill a Mockingbird (Netflix)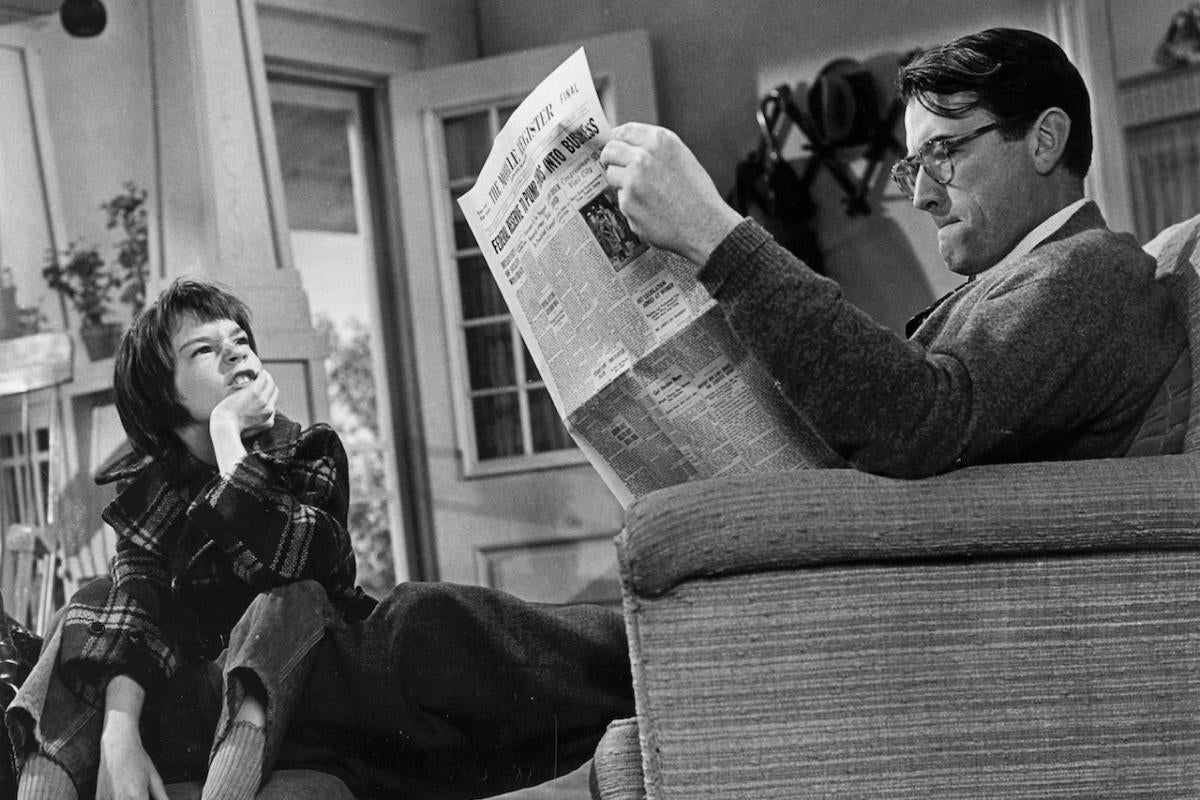 ★★★★★
At some point, everyone wanted a dad like Atticus Finch (Gregory Peck), and certainly young Scout (Mary Badham) sees hers as a complex kind of hero, even as her life changes during one of Atticus' court cases. A small-town lawyer in the South, Atticus is assigned to defend Tom Robinson (Brock Peters) against an accusation of raping a white girl. As the trial goes on, Scout and her brother Jem (Phillip Alford) experience racism and violence, challenging their father's views of pacifism and "turning the other cheek." At the same time, their fascination with their mysterious neighbor "Boo" Radley (Robert Duvall) takes an interesting turn.
Based on an "instant classic" novel, the 1960 Pulitzer Prize winner by Harper Lee, To Kill a Mockingbird (1962) could have been a heavy, dire, message movie, interested mainly in garnering prestige. But miraculously, the finished movie is effortless, even beautiful. Of course, its inherent social issues are hard to avoid, and the Tom Robinson character never comes to life as anything other than a symbol, but the movie's themes are imparted with grace and understanding. Producer Alan J. Pakula went on to make All the President's Men a decade later, and Mary Badham's brother John grew up to become a director himself, making Saturday Night Fever and WarGames among many other titles.
Indiana Jones and the Last Crusade (Hulu, Amazon Prime)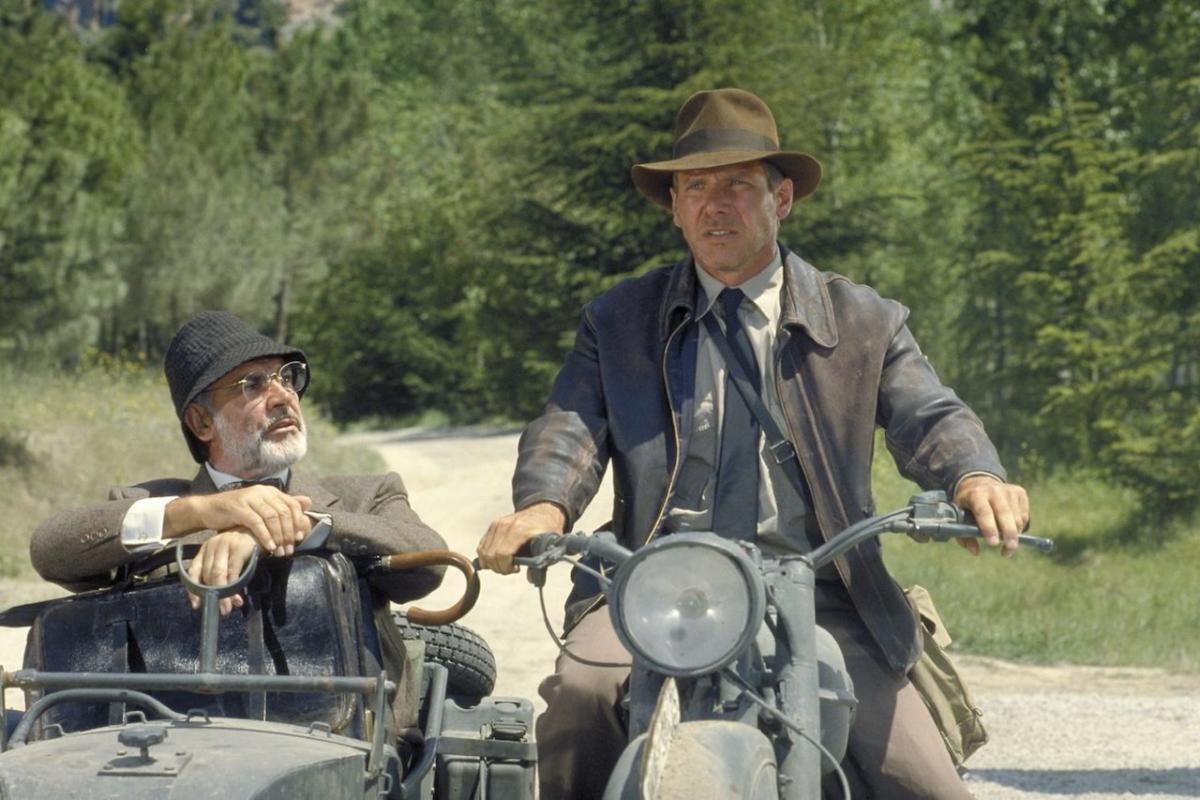 ★★★★☆
Director Steven Spielberg's films are filled with themes of fathers and sons, but Indiana Jones and the Last Crusade (1989) was one of the few times that a father and son shared a roller-coaster adventure together, side-by-side. It was the swashbuckling archaeologist hero's third feature film, and the first in which his dad, Henry (Sean Connery), appeared. When Henry is kidnapped, along with his journal filled with notes on the Holy Grail, Indy (Harrison Ford), must get him back before the Nazis use the journal to discover the Grail's secret of eternal life.
Indy fans endlessly debate the merits and flaws of the sequels—though they all agree that the original is best—but Last Crusade has enough spirit to make up for any ridiculous defects. And, indeed, the old-time film serials that inspired this series were not without their own silly elements, and folks loved them anyway. This one begins with River Phoenix cast as a young, mop-haired Indy, providing a sly origin story for everything from his love of fedoras to his fear of snakes. And it ends with "we named the dog Indiana" and riding off into a magical sunset (one that Spielberg claims miraculously appeared at the last second).
Kramer vs. Kramer (Rental, Amazon Prime, Vudu, or iTunes)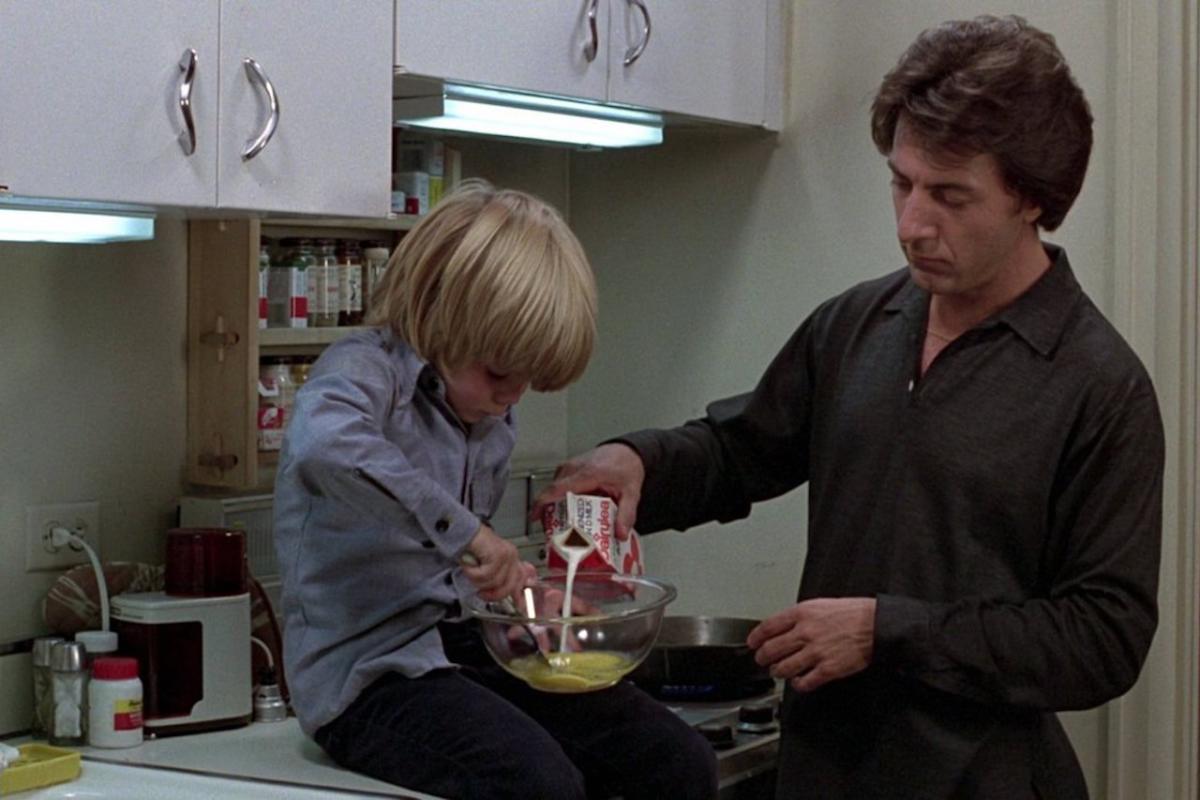 ★★★★☆
Sure, Kramer vs. Kramer (1979) was a multiple Oscar-winner, taking home five Oscars—including Best Picture and Best Director—in a year that also gave us Apocalypse Now and Manhattan. Sure, it's a bit of a sentimental weepie, and yes, it seemed to cash in on rising talk of divorce in the media at the time. But writer and director Robert Benton is one of the best and most underrated of all humanist directors, and his movie feels more truthful and open-hearted than it does manipulative or opportunistic. Dustin Hoffman stars as Ted Kramer, a busy working man whose wife Joanna (Meryl Streep) suddenly walks out on him.
He's left to raise their son, Billy (Justin Henry), by himself. His life begins to fall apart as he juggles his work schedule, but his father instincts kick in when Billy is injured on a playground. Then Joanna returns, and a nasty custody battle ensues. Benton's finest touch is a mirrored pair of "making breakfast" scenes. The first one is chaos, the first morning that father and son are alone, and the second one goes smoothly, but laced with bittersweet tears as father and son prepare to say goodbye. Benton won two Oscars, one for directing and one for writing his adapted screenplay (based on Avery Corman's book), while Hoffman won for Best Actor and Streep for Best Supporting Actress.
Finding Nemo (Rental, Amazon Prime, Vudu, iTunes, etc)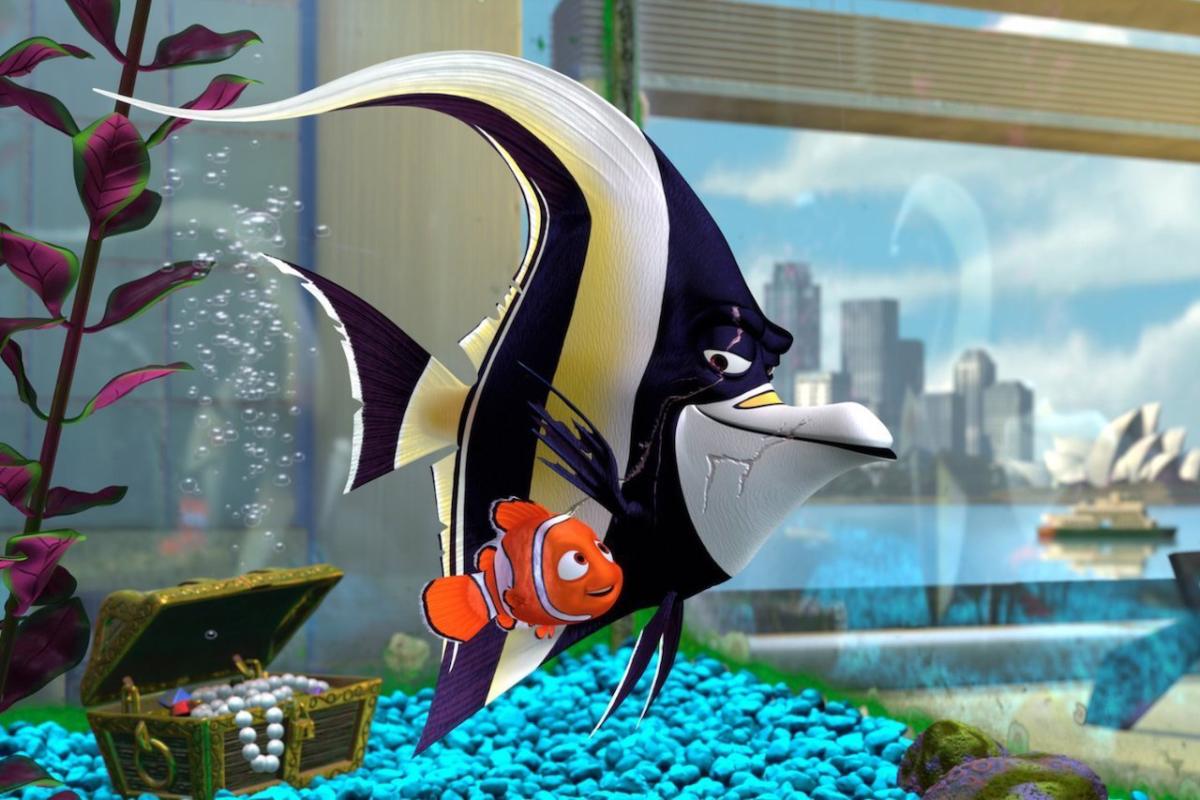 ★★★★☆
When I first reviewed Finding Nemo (2003), I docked it a few points for Albert Brooks' performance as a worrywart, fussbudget clownfish, swimming ever so close to annoying territory. But time has softened this factor a bit, and his achievements as a brave father, traversing the ocean to find his son, eclipse any flaws. Marlon gets help from the forgetful Dory (voiced by Ellen DeGeneres) and catches a ride from a turtle (voiced by director Andrew Stanton). Meanwhile, Nemo (voiced by Alexander Gould) winds up in a fish tank in a dentist's office. His tankmates, led by the tough, scarred Gil (voiced by Willem Dafoe) plan a breakout.
Highlights include a genuinely spooky scene in a dark trench with a creepy angler fish, as well as a group of sharks attempting to become vegetarians. At the time, Finding Nemo was astonishing for its realistic animation of water, although director Stanton once told me that they more or less cheated, simply making things float and wave back and forth rather than actually animating the water. Nonetheless, the movie endures today, still as popular as ever, striking a chord with fathers and children everywhere. DeGeneres stole the movie with her delightfully dingy, yet touching line readings, and leading to the wildly popular, yet not terribly essential sequel, Finding Dory.
A History of Violence (Amazon Prime)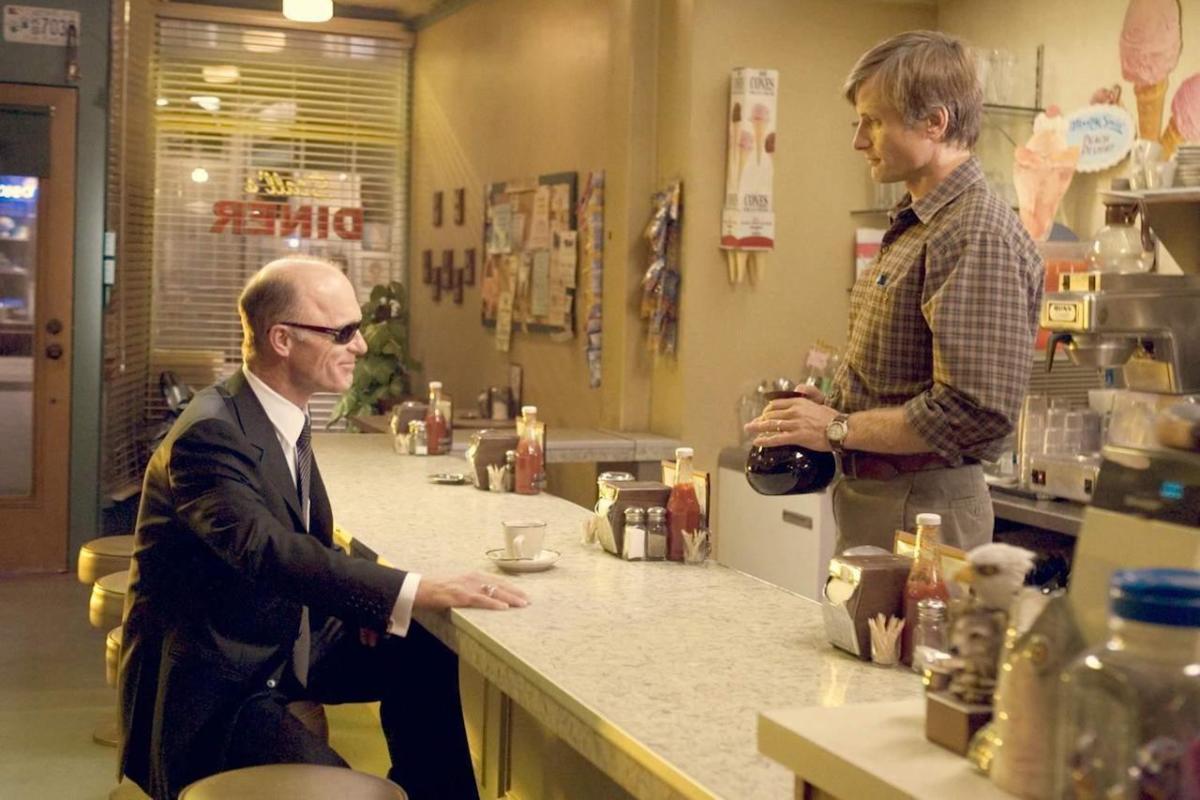 ★★★★★
Though David Cronenberg is known for his intense, intelligent 1970s and 80s horror films, he received his most enthusiastic critical praise for A History of Violence (2005). Based on a graphic novel by John Wagner and Vince Locke, it begins with a shocker. A couple of tough-looking thugs check out of a small motel; a sly tracking shot slowly and startlingly reveals that they have casually murdered everyone in the place. Then we meet Tom Stall (Viggo Mortensen), one of the toughest and most loving of all movie fathers. He runs a small town diner, is the father of two teens, Jack (Ashton Holmes) and Sarah (Heidi Hayes), and tries to spice up his relationship with his wife Edie (Maria Bello).
When the killers inevitably show up at his diner, some long-dormant training kicks in and he dispatches them swiftly and without mercy. He becomes a town hero, but even tougher-looking thugs hear of his actions and are coming to see him. Meanwhile, the teen son deals with a bully at school, and William Hurt turns up—in an Oscar-nominated, scenery-chewing performance—as Tom's own brother, carrying secrets from a past life. Cronenberg's camera is meticulous and surgically precise, either gazing unblinkingly at the events, or striving to find the most unexpected place to cut. The title sounds like a turn-off, but the movie is far from gratuitous. It's a masterful exploration of flesh-and-blood humans, and what they may be capable of.
Alamar (Amazon Prime, Fandor, TubiTV)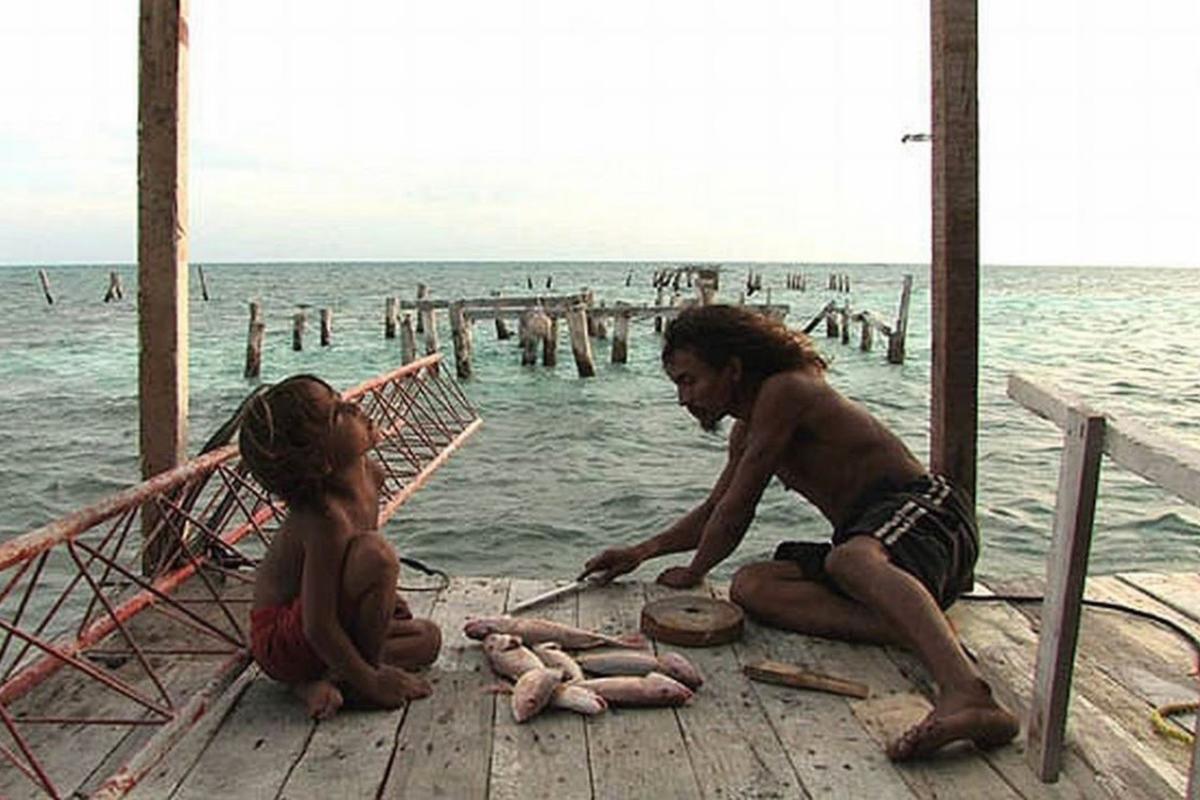 ★★★★☆
Pedro González-Rubio's Alamar (2009) is one of the quietest and most glorious of all male-bonding pictures. It's so realistic that it plays like a documentary, but while the people in it and their situation is real, the events of the story are fictional. A man of Mayan heritage, Jorge, and an Italian woman, Roberta, meet and fall in love; in a whirlwind of passion, they have a son, Natan, before reality sets in and they realize their worlds are too far apart for them to be together. Now split up, Natan travels to the coral reef-heavy Banco Chinchorro area near Mexico for a visit with his father.
There, Jorge works as a fisherman alongside a man he calls his father. He proceeds to show Natan all about the day-to-day life of a fisherman, such as boating, snorkeling, and fishing. Natan takes to all of these things as if they were the most miraculous new toys. He also befriends a beautiful egret he names Blanquita. Director González-Rubio passes the movie's dreamy, relaxing 73 minutes with very little dialog, and much zen-like observance of nature, wind, sun, and sea. These things are as important to the father-son relationship as are the father and son themselves. This is highly recommended for people who don't mind a little something different.
The Road (Netflix)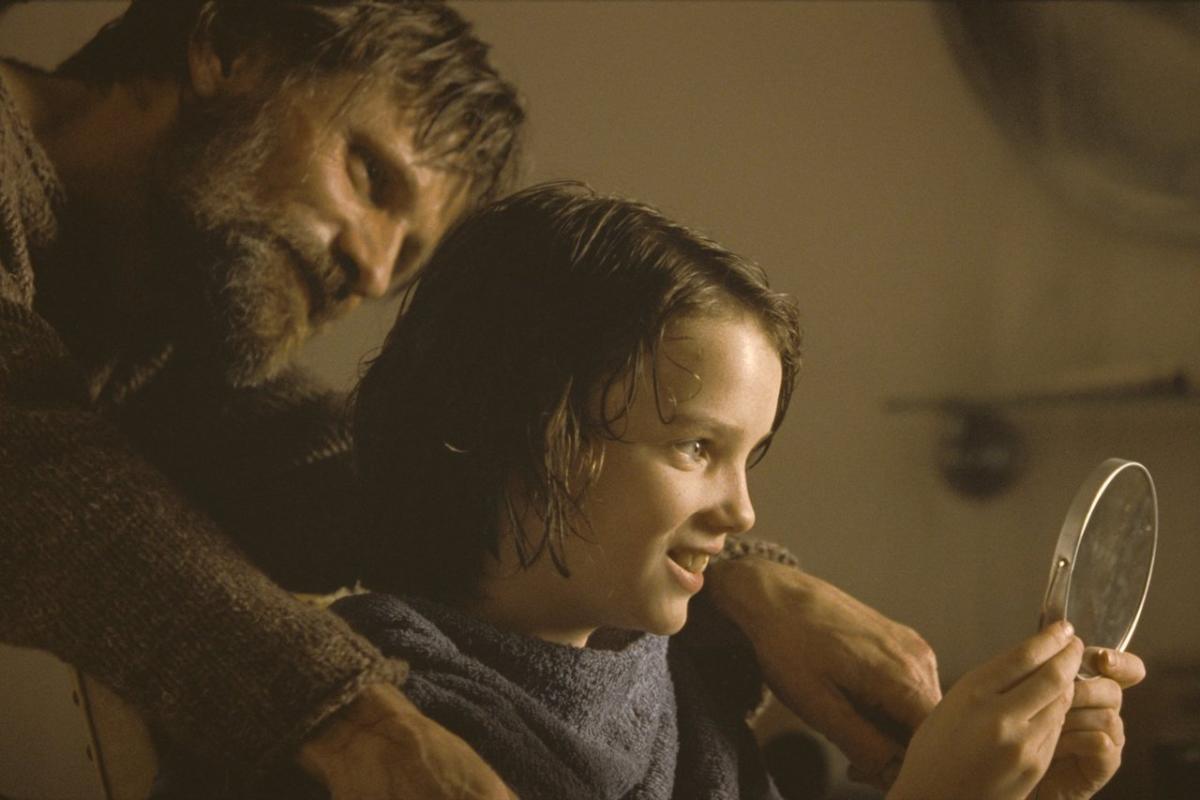 ★★★★☆
Adapted from Cormac McCarthy's Pulitzer Prize-winning novel, The Road (2009) can't quite compare to the spare, powerful majesty of the book, but it's still an emotional powerhouse, a dark father-son story to end them all. It takes place in a post-apocalyptic future, where electricity is gone, food and water are scarce, and everything is covered by gray ash; even the sun is blocked out and the weather has turned cold. A man (Viggo Mortensen) and his son (Kodi Smit-McPhee) travel the dangerous road toward the coast, hoping to find something, anything, there.
They encounter some nasty cannibals and some nice people along the way. Their fragile hope is kept alive by some occasional, small wins. I don't think I'll ever forget the heartbreaking beauty in the moment when the man fishes a single, last Coca-Cola from deep inside a vending machine and gives his thin, starving son his first-ever sip. "It's good," he says, with a flicker of excitement. It's directed by Australian genre expert John Hillcoat (The Proposition, Triple 9), lending a serious toughness that feels right, even if it's difficult. Robert Duvall, Guy Pearce, Molly Parker, Michael Kenneth Williams, and Charlize Theron appear in small roles.
35 Shots of Rum (Fandor)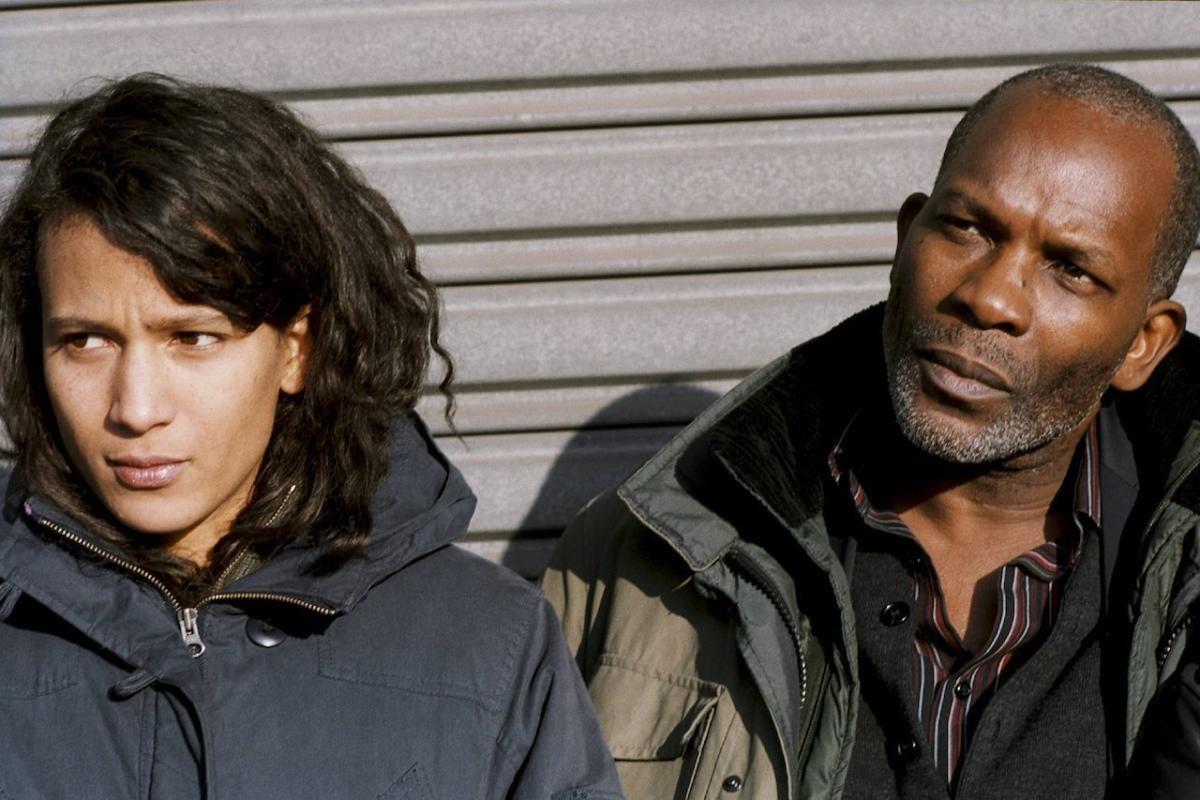 ★★★★★
The France-based filmmaker Claire Denis was raised in Colonial French Africa, and worked as an assistant director under Wim Wenders and Jim Jarmusch before making her own mark as a director; she's now one of the finest in the world. Her 35 Shots of Rum (2009) is one of her simplest and loveliest movies, possibly inspired by the serene Japanese filmmaker Yasujiro Ozu. It focuses on a community of mostly non-white Parisians. They are friends, former lovers, current lovers, and colleagues. The focus is on a train engineer Lionel (Alex Descas); Ozu was fond of trains and uses them to cushion his shots in many films. Lionel lives with his beautiful, grown daughter Jo (Mati Diop).
Father and daughter don't speak much throughout the course of the film, but their actions tell all. There are many tender hugs and kisses on the cheek. When both father and daughter unexpectedly arrive home the same evening with new rice cookers, Jo chooses the one her father bought to make dinner. Relationships with others are never outright explained, and Denis simply gives us gestures and little clues with which to piece them together. Ultimately it comes down to Denis paying tribute to one of Ozu's favorite conundrums: when should a daughter leave her father for a relationship of her own?
Beginners (Netflix)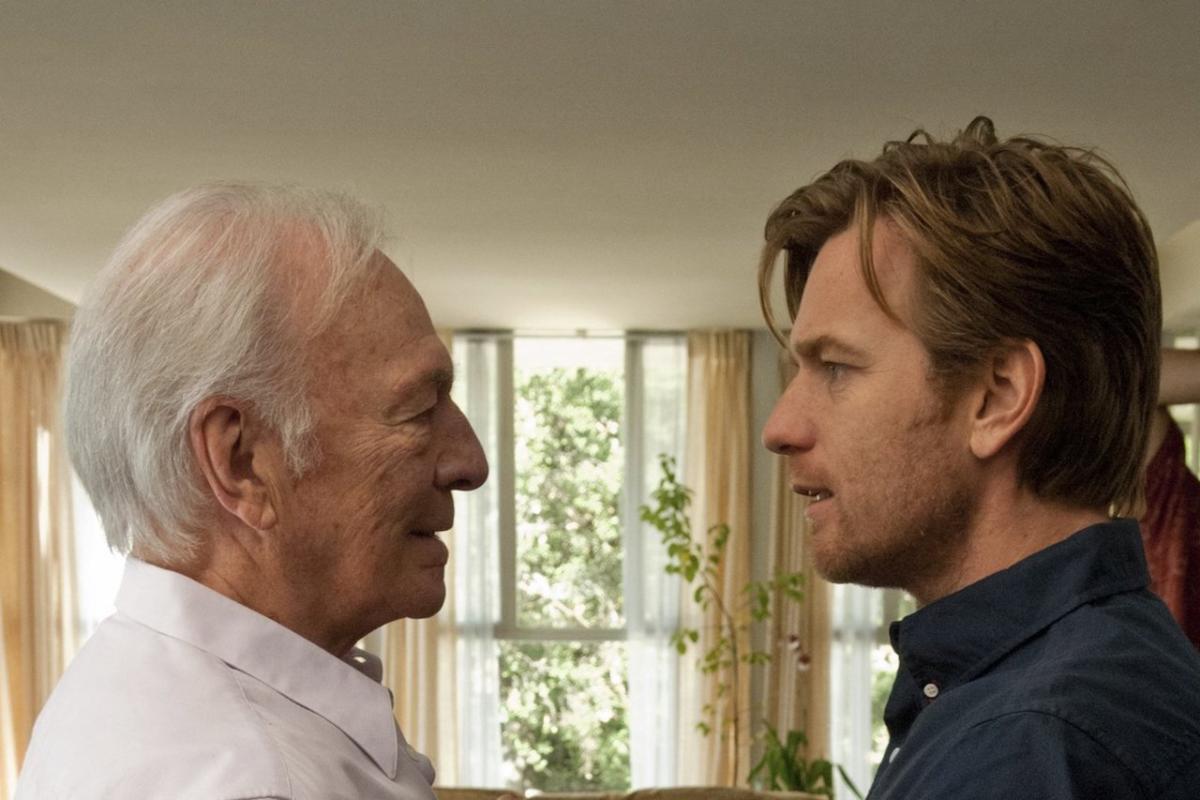 ★★★★☆
Former music video maker and recent Oscar nominee Mike Mills (20th Century Women) wrote and directed this comedy-drama based on his own relationship with his father. Beginners (2011) is highly fictionalized, but it works beautifully. In 2003, Oliver (Ewan McGregor) meets a beautiful girl, Anna (Mélanie Laurent), at a costume party. Even though he believes the relationship is doomed, he begins to fall for her anyway. He flashes back to the story of his father (Christopher Plummer), who, at age 75, came out of the closet, began dating a younger man (Goran Visnjic), and was diagnosed with cancer.
In essence, the movie is about Oliver learning to deal with loss and accept the idea of love. But because of the movie's playfully messy structure, it somehow manages to mirror the jumbled emotions of its character, making him universally appealing. One of the movie's devices is a "talking" dog—the dog merely looks at a person and subtitles reveal his thoughts—could have been annoying, but seems just right. The movie establishes strong emotional connections between characters, and is unafraid to move in close to the heart. Plummer won an Oscar for Best Supporting Actor for his exuberant work.
The Judge (Rental, Amazon Prime, Vudu, or iTunes)
★★★★☆
With The Judge (2014), Robert Downey Jr. took a brief break from superhero movies and flexed his acting chops once again; but, perhaps upset by this change of pace, critics and audiences didn't really take to it. Admittedly, it does have something of a squishy, goopy plot, but I like it very much for two reasons. The first is that Downey and Robert Duvall, regardless of whatever kind of movie they're in, are heavyweights in their field, and watching them together is pure pleasure. The second is that director David Dobkin lets non-essential moments creep in, allowing the cast moments to breathe, cry, scream, laugh, hug, or whatever else strikes them.
Downey's slick, cynical, big-city lawyer Hank hates his small-town home, but reluctantly returns—leaving behind his own loving daughter—when he learns his mother has died. Before he can leave, his father, a hard-as-nails small-town judge (Duvall), becomes involved in an auto accident that resulted in a death. And he finds he's the only one that can defend his father. Of course, the two men have a strained relationship, and most scenes involve them chipping away at one another, but it's pure poetry. Just as good is the supporting cast, from Vera Farmiga as an old flame, to Vincent D'Onofrio as one of Hank's brothers. Jeremy Strong plays another brother, the developmentally disabled Dale, who films everything with an old camera. Hanks reunion with Dale is one of the film's smallest, sweetest moments.
Blood Father (Rental, Amazon Prime, Vudu or iTunes)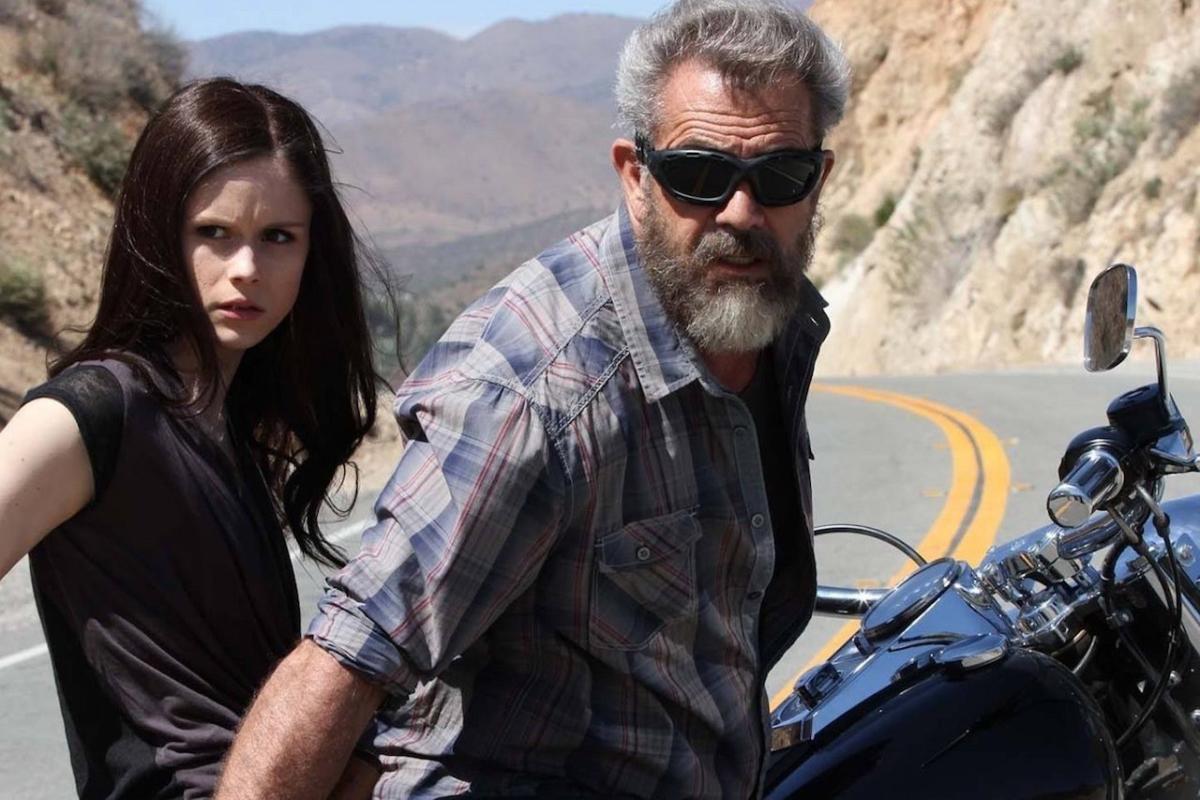 ★★★☆☆
It has been quite some time since Mel Gibson landed a movie role that seemed to fit him, and here comes Blood Father; it's perhaps his most entertaining work since the Lethal Weapon movies wrapped up. He plays a grizzled tattoo artist out on parole and trying to stay sober. He lives in a trailer, not far from his sponsor (William H. Macy), and has so far managed to keep it together. Unfortunately, his runaway daughter Lydia (Erin Moriarty) turns up, having been responsible for accidentally killing her criminal boyfriend (Diego Luna). Now she has all kinds of bad guys after her, and John must be a good father and do what he can to protect her and end the assault.
Their journey, via cars and motorcycles, takes them to a motel with a helpful desk clerk (Thomas Mann), and to a weird desert ranch populated by motorcycle-riding war veterans led by the sinister Preacher (Michael Parks). It's vaguely similar in plot to the awful Term Life, but Blood Father does everything right, creating characters with history and personality, and focusing on their relationships, all of which makes the action much more powerful. The movie is directed by Frenchman Jean-François Richet, of the French-language gangster movie Mesrine and the American remake of Assault on Precinct 13.
Toni Erdmann (Rental, Amazon Prime, Vudu, or iTunes)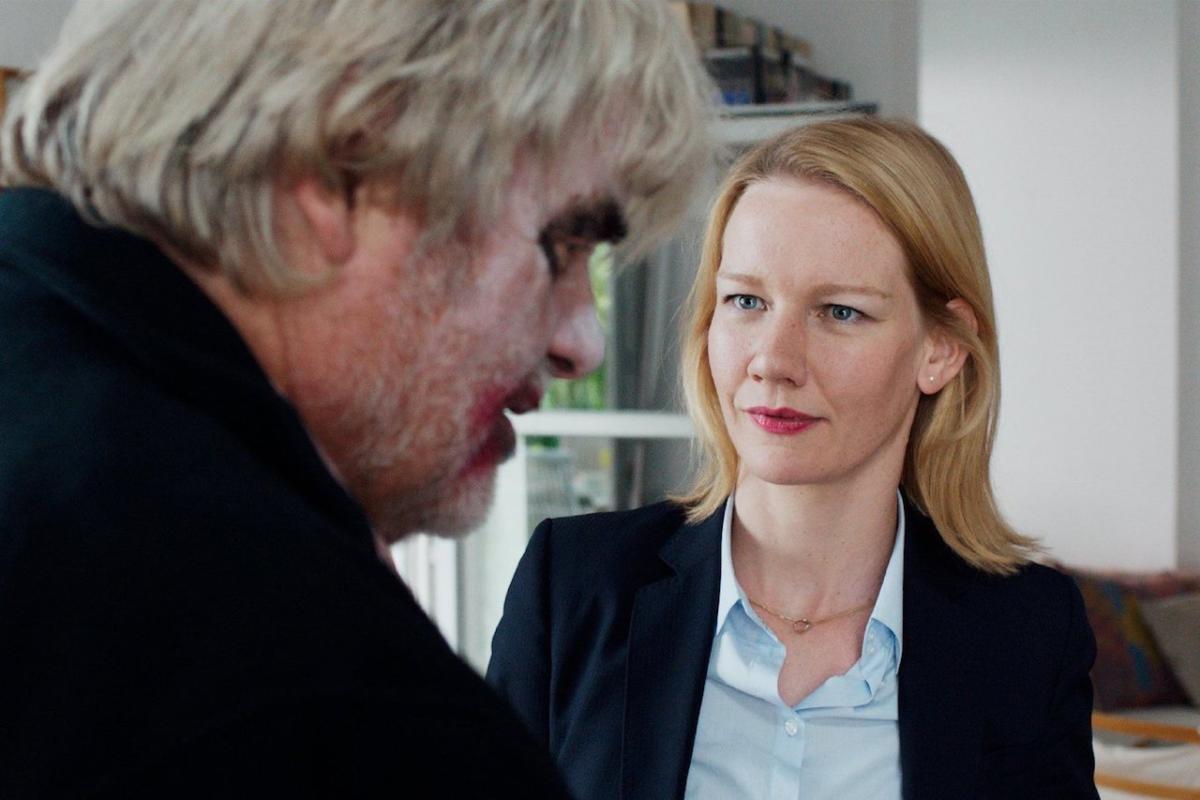 ★★★☆☆
Written and directed by Maren Ade (Everyone Else), the very odd German film Toni Erdmann (2016) snagged the #1 spot on Cahiers du Cinema's annual top ten list, placed on just about every other critics' top-ten list, and received an Academy Award for Best Foreign Language Film. "Toni Erdmann" is actually the fake alter-ego of main character Winfried Conradi (Peter Simonischek). Somewhere in his sixties, he likes to put on disguises and tell humorous lies to strangers. When his dog dies, and nearing the time of his adult daughter's birthday, he suddenly decides to drop in on her where she works in Bucharest.
Ines (Sandra Hüller) is pretty and put-together while at her job, but her father makes her come apart at the seams, especially when he brings awkwardness to several crucial business get-togethers. After a while, Ines decides to go along with one of his jokes, and then spontaneously decides to throw a naked birthday party for herself (her father attends, dressed as a big, furry beast with a tall head). I don't seem to like this movie as much as everyone else does; for me the 162-minute running time is too excessive and the ending is too arbitrary. But I liked a great many scenes in the middle; it's made with immersion into life, and intense focus on character and behavior, and it's one of the strangest and most revealing father-daughter relationships on film.
Train to Busan (Netflix)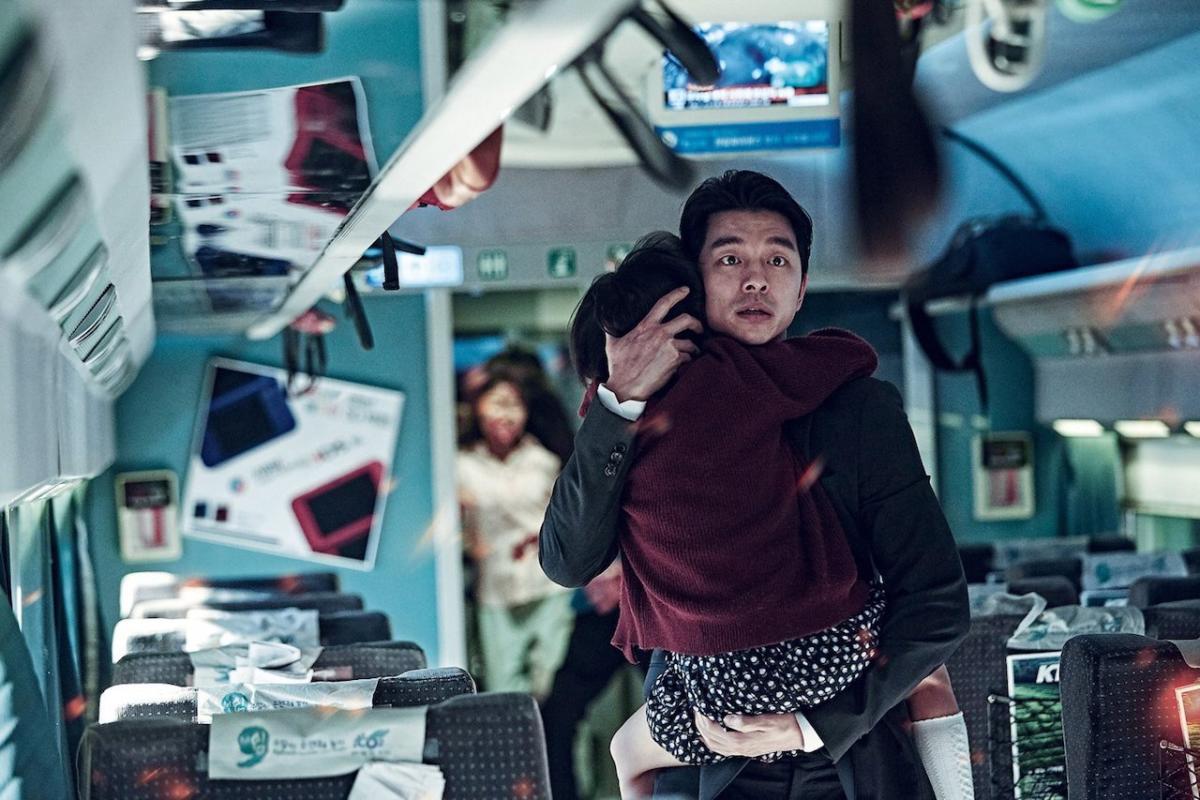 ★★★★☆
Often it's the simplest ideas that are the most ingenious. Get this one: zombies—on a train. That's it. Ingenious. And, amazingly, the South Korean film (presented with English subtitles) Train to Busan (2016) gets just about everything right with this scenario. It begins with a busy businessman (Gong Yoo), who reluctantly takes time from work to take his daughter (Kim Su-an) to see her mother on her birthday. The train ride starts weirdly when people are attacked just outside the windows on the platform. Eventually zombies take over the train, and it's up to a cross section of people—a tough guy, his pregnant wife, a crazy homeless guy, a baseball player, and a cheerleader—to help each other survive.
Director Yeon Sang-ho—a veteran of animated films—makes the most of his scenario, using the speed of the train, its long, cramped corridors, and a clever sound design, to hugely entertaining effect. There are tunnels that plunge everything into darkness, train crashes, and tons of other nifty moments, such as hordes of attacking zombies tumbling over each other like frantic beetles. Sure, the movie borrows from tons of other films, notably Snowpiercer, made by another South Korean director, and there's even a nasty Karl Hardman-type businessman character (whose extreme selfishness leads to the deaths of others), borrowed from the original Night of the Living Dead. But many great genre films stand on the shoulders of giants, so long as, like this one, they add something to the pile.