At a Glance
Expert's Rating
Pros
Support for a wide range of streaming devices
Built-in guide makes channel flipping easy
Lots of fine-grained control over recording
Cons
Setup can be costly and complex
Apps could use more polish
Guide data requires ongoing expense or even more complicated setup
Our Verdict
Emby's do-it-yourself DVR packs plenty of features if you have the right hardware and don't mind jumping through some hoops.
Emby could be the cord-cutter's ideal over-the-air DVR, assuming you're a cord cutter with a desktop computer to spare and a dose of tech savvy to go with it.
By installing Emby's media server software on a Windows, Mac, or Linux computer—or a NAS box—you can stream media files to phones, tablets, computers, and media streamers (Roku, et al) both inside and outside the house. And with a few more ingredients–including an HDHomeRun networked tuner from SiliconDust, an Emby Premiere subscription, and a good source of TV guide data–Emby can play and record broadcast TV channels.
That's admittedly a lot to think about. But once you've met all the prerequisites and jumped through all the hoops, Emby stands out as a powerful way to watch live and recorded TV on all your devices.
Do it yourself
Don't expect Emby to hold your hand through the process. The first thing you need, aside from a PC or other device that runs the Emby server, is an HDHomeRun networked tuner. Your antenna connects to the tuner, which connects to your router over ethernet. That means your router needs to be in a place where the antenna can pick up broadcast channels.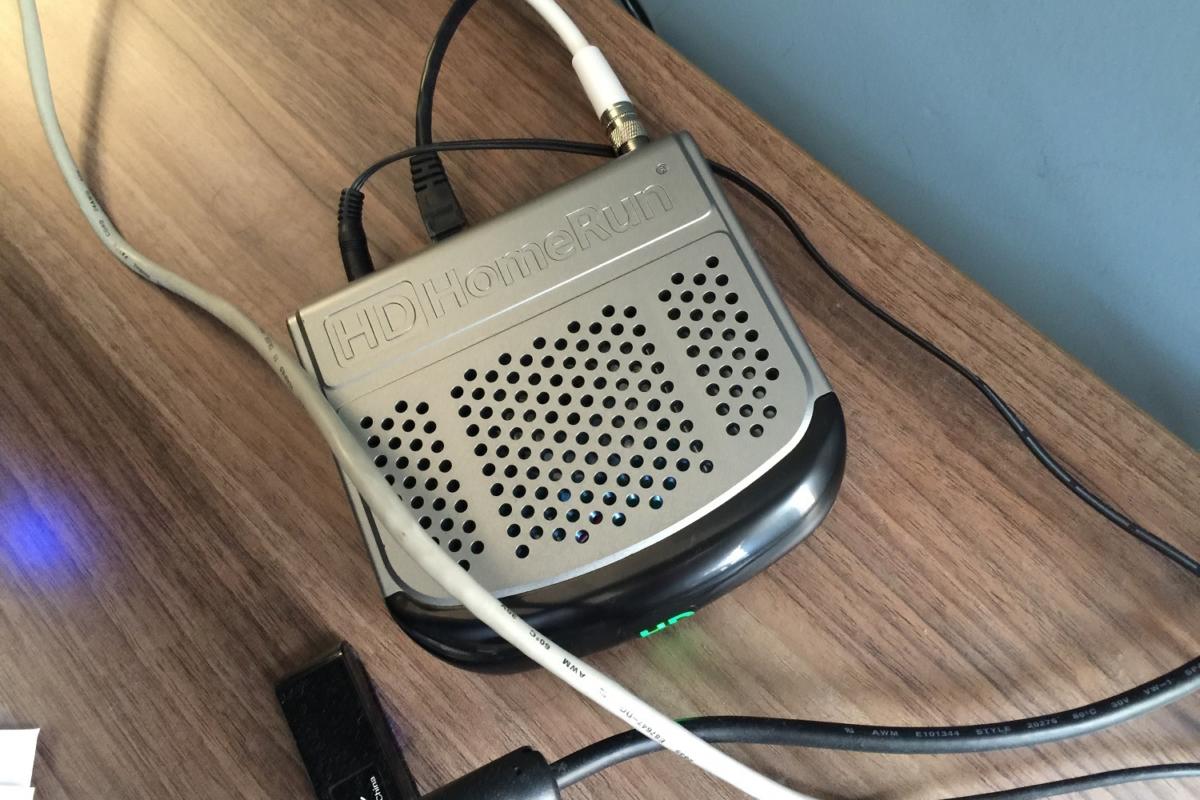 The entry-level HDHomeRun Connect costs $99, while the HDHomeRun Extend costs $180 and adds built-in transcoding, which consumes less bandwidth and storage. (The Extend isn't entirely necessary if you have a powerful PC, since Emby can handle transcoding on its own.) For cable subscribers, the $130 HDHomeRun Prime can stream live TV with a CableCARD, though it can only record unencrypted channels.
After setting all that up, Emby's configuration menu should detect the HDHomeRun automatically, but you still need a source of guide data to see what's on. The easiest path to procurement is a $25-per-year subscription to Schedules Direct, whose login credentials you can plug directly into Emby's menu.
Alternatively, you can grapple with a program like MC2XML to generate a file that Emby can read, drawing on free TV guide sources. This is the only way to avoid any ongoing service charges with Emby DVR, but it's a huge hassle.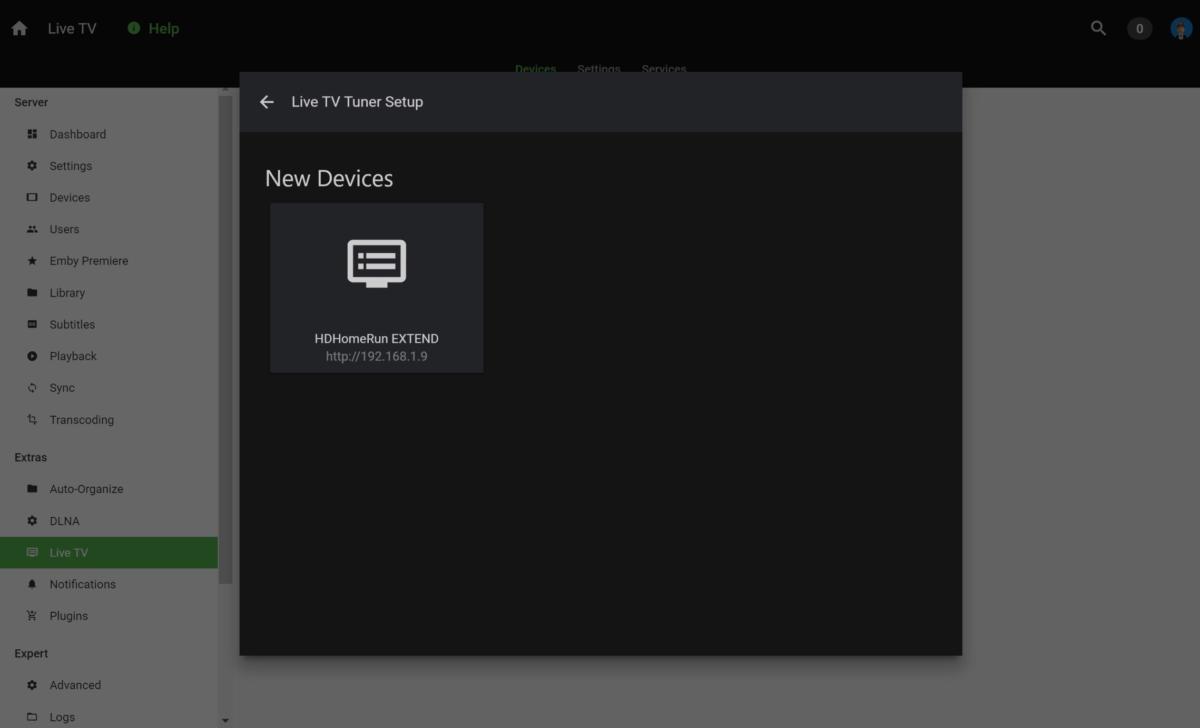 Finally, Emby requires its own Premiere subscription for DVR service, priced at $5 per month, $50 per year, or $100 for life. Without a subscription, you can only watch live TV channels.
Mentioned in this article
WD My Cloud EX2 Ultra dual-bay NAS box (unpopulated)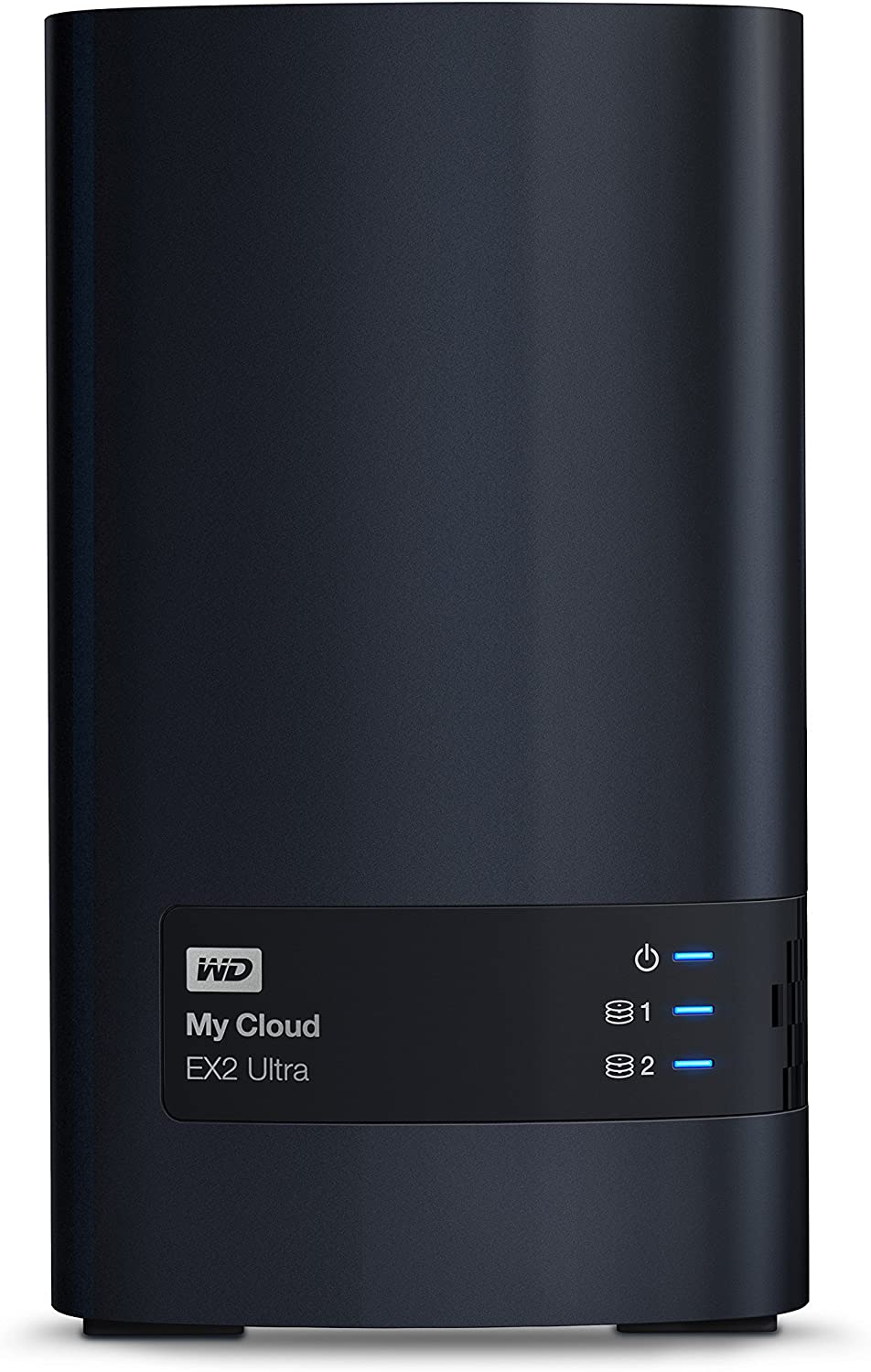 Price When Reviewed:
$159.00
All told, expect to spend more than $500 for this setup–factoring in a lifetime Emby subscription, HDHomeRun tuner, and a cheap PC or NAS box with ample storage–plus an ongoing $25 per year for guide data. And that's before you start adding streaming boxes to play video on your television. Clearly this approach is only economical if you have some of the hardware on hand already.
Apps and features galore
The sledding gets smoother once Emby is all set up. Emby's client apps support live TV on Amazon Fire TV, Android TV, Roku, Xbox One, Playstation 4, Chromecast, some smart TVs, iOS, Android, Windows, and desktop web browsers. (Oddly enough, Emby's Apple TV app doesn't support live TV.) When you start the app, Emby automatically recognizes any servers on the network, and presents a menu for live TV. You can also create an Emby account, which helps for accessing the server outside the home, though Emby doesn't do a great job of indicating how to do so.
Emby does a fine job with live broadcasts. Most apps include a grid-based channel guide, along with a mini-guide you can flip through while watching TV. You can also start a recording, time-shift, and adjust streaming quality from within Emby's video player.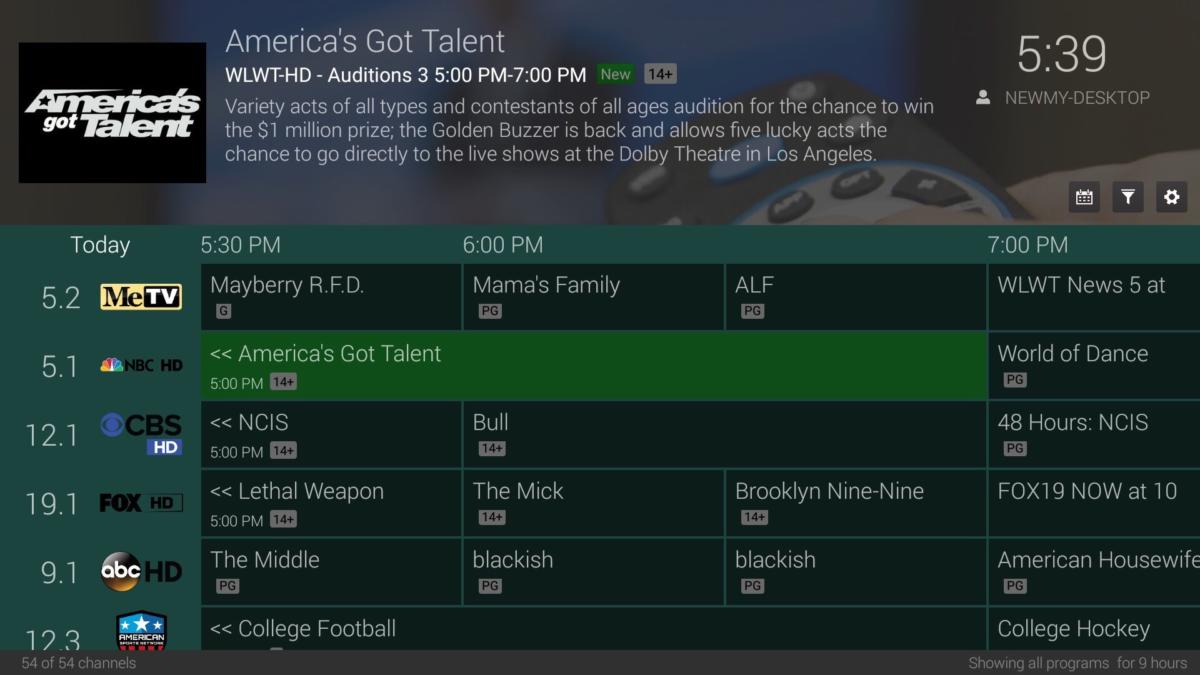 Emby also has nearly all the features you'd expect. You can start watching a recording that's still in progress and fast forward through the commercials, and you can start recording a show while you're watching it. For TV shows, Emby supports recording individual episodes or entire series, and it offers granular control over start and stop buffer times, limiting recording to specific channels, and keeping only a certain number of recent episodes.
Still, there are some missing pieces. Emby can't set up series recordings for sports, nor can it automatically delete episodes after you've watched them. Emby could also use more ways to discover shows to add, as it only shows a handful of upcoming programs from a small number of genres. Plex, TiVo, and Tablo all offer much deeper menus to browse.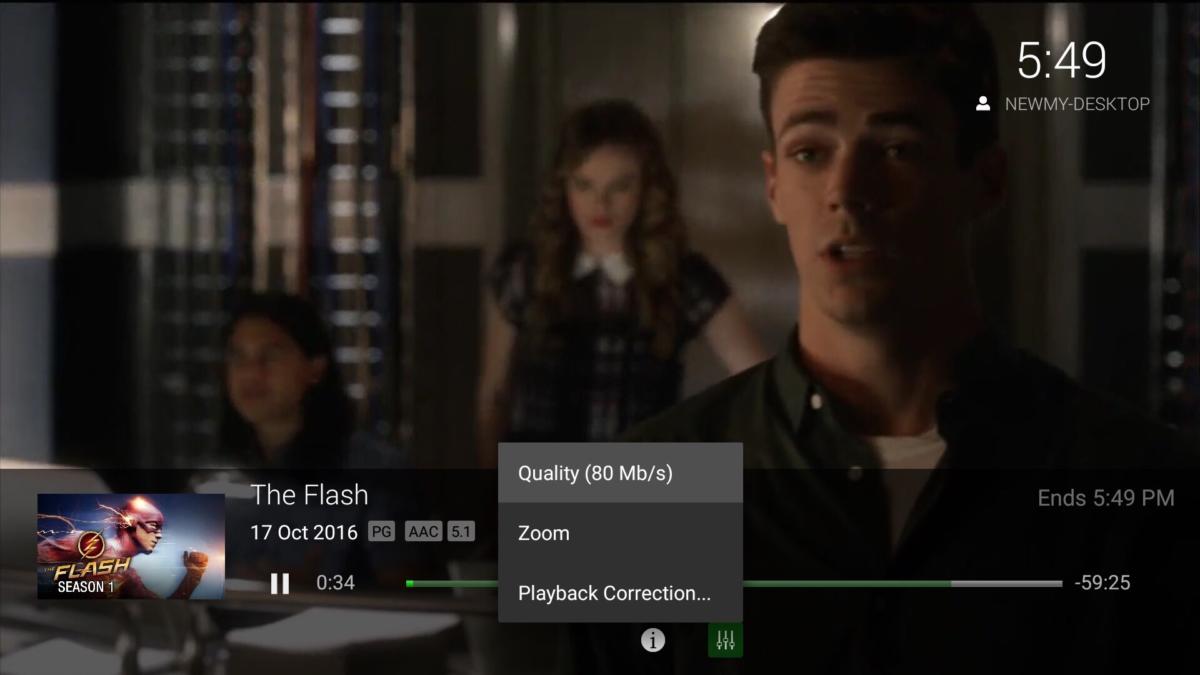 Mentioned in this article
Roku Premiere+
Price When Reviewed:
$99.99
Emby would benefit from just a little more polish as well. There's no easy way, for instance, to start watching a program from the point at which you left off, and Emby seemed to categorize all recorded programs–including movies–as "TV." Also, because Emby always defaults to maximum video quality, I had to fiddle in some situations to avoid buffering, and to remove interpolation artifacts in Emby's Fire TV app.
DVR Duel: Emby or Plex?
If you're willing to roll your own DVR, the main alternative to Emby is Plex, which recently added its own live TV features on Android TV and iOS devices. Plex's interface is a bit slicker than Emby's, and its setup is less intimidating, as it supports USB tuners and allows an Nvidia Shield TV box to function as a server. Guide data is also included in a Plex Pass subscription, with a single $150 payment providing lifetime service.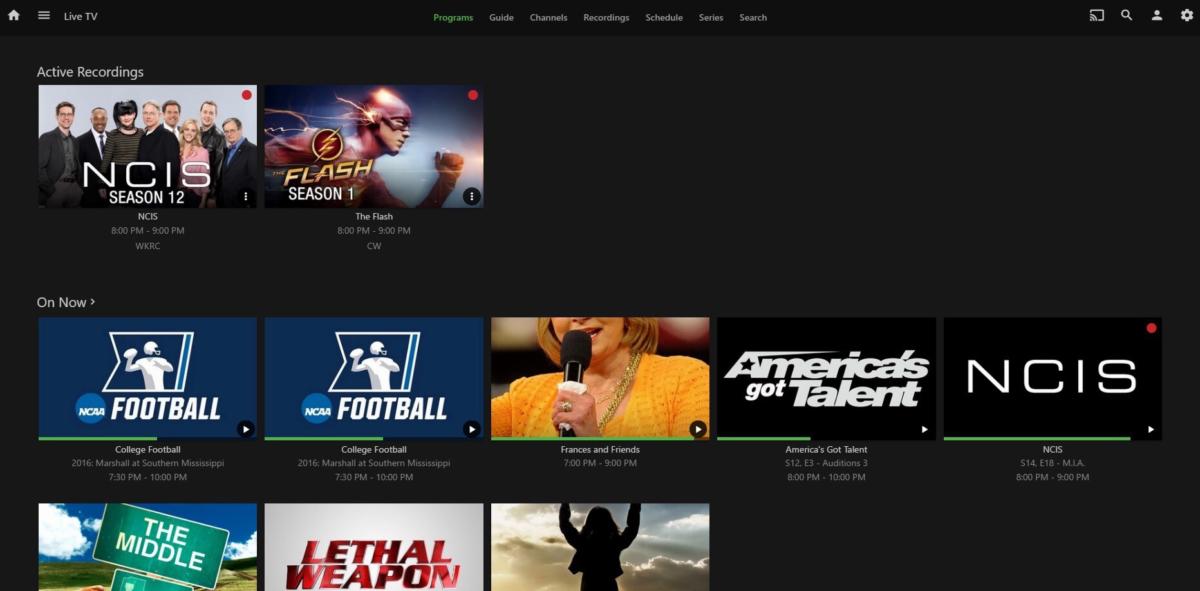 As of this writing, though, Emby's live TV service is available on far more devices. It also already supports several features that Plex is still working on, such as a grid-based channel guide and the ability to watch recordings in progress.
Those features help grant a slight edge to Emby for now, assuming you have an HDHomeRun tuner and plan to run the media server on a computer or NAS box. But as Plex builds up its own service, those who have the right ingredients will soon have two compelling options. The case for a do-it-yourself cord-cutting DVR is getting stronger by the day.