TV manufacturers pitch 4K resolution as must-have tech, but not all of the companies serving the content that gets displayed on those screens are as giddy. Streaming TV service providers are much more excited about HDR (high dynamic range).
At the Streaming Media East conference in New York in May, industry executives argued that HDR is cheaper to produce, easier to deliver, and is flat-out prettier than 4K.
The only question is whether TV vendors—and, in some instances, video providers—will bother to decouple the two technologies, or continue bundling them in order to justify higher prices.
4K vs. HDR
As a refresher, 4K describes video resolution of 3840×2160 pixels (although 2160p is a more technically accurate descriptor). Quadrupling the pixel count compared to 1920×1080 resolution is supposed to make images look sharper and more detailed. In reality, those extra pixels can be tough to distinguish, especially if your TV isn't huge and/or you're not sitting close to the screen.
HDR improves image quality by dramatically increasing contrast—the difference between the dark and light areas of a scene—instead of simply cramming more pixels into the same space. Increased contrast results in deeper blacks, more vivid colors, and increased levels of detail. It's also enabling less-expensive LCD displays to compete with uber-expensive OLED displays.
Mentioned in this article
UNJ55KS9800 4K UHD TV
BAMTech CTO Joe Inzerillo said during a keynote speech that the better pixels of HDR win out in his mind. (BAMTech provides the streaming tech for many online video services, including HBO Now, PlayStaiton Vue, and MLB TV.)
"4K is not all that impactful from a customer standpoint to me relative to HDR," Inzerillo said. "Take 1080p HDR and put it up against a 4K non-HDR feed, and 99 percent of people are going to say the HDR feed looks better."
Akamai media business CTO John Bishop also felt that HDR makes a bigger difference to consumers than 4K.
"You go into the big box store, consumers are out there going, 'Is that HD or is it 4K?'" Bishop said during a panel discussion at the conference. "HDR, if you haven't seen it, it's compelling. You look at it, it's like an SD to HD transition. It's bigger than that."
It's not just a quality issue
Aside from just looking better, HDR is also more practical to deliver than 4K. On the production side, 4K is a more expensive investment, requiring new cameras that can capture in higher resolution. By contrast, today's 1080p cameras can already capture enough dynamic range for HDR, and the format mainly requires only post-production work to deliver its benefits.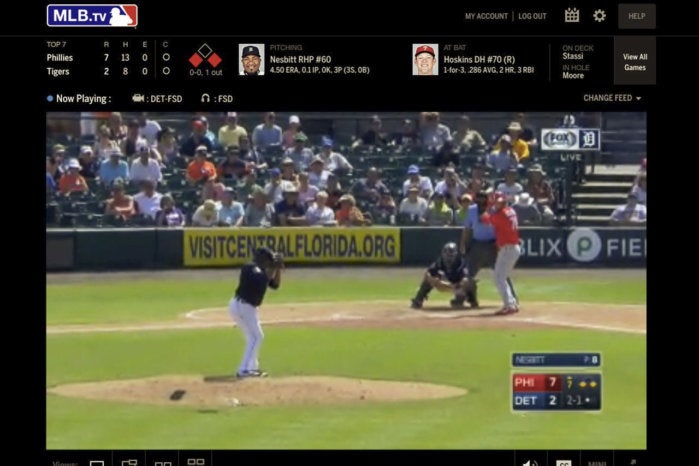 In an interview, BAMTech's Inzerillo said 4K is roughly four to five times more expensive to create compared to 1080p, whereas HDR increases production costs by only about 25 percent.
"I think if you look in live sports, it's much more practical to get to HDR in the short-term than it is to upgrade to 4K, and that's why you see so little live 4K content," he said.
Content providers have also been reluctant to invest in expensive new formats since the SD-to-HD transition. Fox Sports senior vice president Clark Pierce, who oversees the company's TV Everywhere apps, noted during a panel discussion that networks made huge investments in high definition video—including cameras, monitors, trucks, and crew training—only to see TV manufacturers and retailers reap all the profits that came from the format change.
"We didn't make any extra money, but the big-box stores made tons and tons of money," Pierce said. "So when it was time for 3D, they came around and said, 'Great! We're doing this again! Here we go!' And I'll never forget, our chairman—David Hill at the time—he said, 'We're not paying for this one for you. You want to do it? It's on you.' And that has gone away, right? Nobody's doing 3D sports anymore. I kind of feel that way with 4K, because we're not picking up the tab."
Pierce added that Fox Sports does have some obligations to produce 4K content for DirecTV, but he personally finds HDR to be more compelling.
"I am more interested in HDR," he said. "I think that, to me, is a much more interesting direction than 4K. But money is the answer to all questions, and money is going to dictate where this whole thing goes."
Mentioned in this article
Amazon Fire TV (4K)
Price When Reviewed:
$100
Beyond just the production issues, 4K also requires much more bandwidth to deliver. A 4K video stream can require about twice as much bandwidth as 1080p, adding HDR to a 1080p stream requires only about 20 percent more bandwidth.
So 4K not only increases delivery costs for streaming providers, it also puts a bigger burden on users. Project manager Andreas Engde for the Stockholm-based live streaming tech firm Viaplay said during the same panel that even if streaming providers do everything right, there's a lot that can go wrong with users' networks.
"4K raises the bar on the end user a lot," Engde said, "because if you do high frame-rate 1080p, the user's home network will probably manage it. But once you go to 4K, you inevitably take a big jump in bit rate."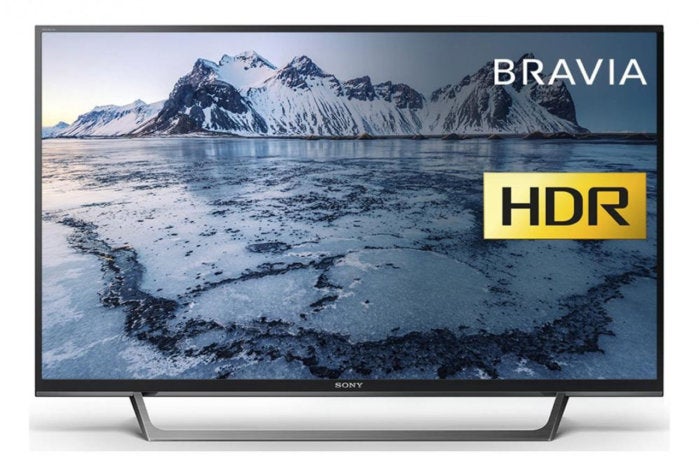 Will 4K and HDR ever split?
This whole debate could be academic if 4K and HDR remain fused at the hip.
Right now, 1080p HDR televisions are practically unheard of, as vendors market 4K and HDR together as premium features. And on the content side, movie studios tend to bundle 4K and HDR, with Ultra HD Blu-ray discs and on-demand streams costing more money than their 1080p counterparts.
Netflix, for instance, charges a $2-per-month premium to deliver 4K HDR streams (charging $12 per month compared to $10 per month for 1080p). To be fair, Netflix sweetens the pot by allowing four simultaneous streams at that level, compared to just two for its less-expensive tier. Comcast, which is working on rolling out 4K HDR set-top boxes, has also suggested that the two formats will always be paired.
Nevertheless, signs are emerging that 4K and HDR could diverge. Sony, for example, recently started selling several 1080p/HDR TVs, albeit it in smaller screen sizes (up to 49 inches). And Netflix has confirmed that it supports streaming in 1080p HDR for non-4K displays. The $2-per-month upcharge still applies, but it at least reduces bandwidth requirements.
BAMTech's Inzerillo also points out that the European Broadcasting Union now offers a 1080p HDR profile for broadcasters, the implication being that they can leave 4K by the wayside if they so choose.
"[The] EBU is a pretty big content provider, and they just told people, don't worry about doing both, just do the HDR side of it," he said. "So I don't know that content providers are unilaterally trying to do both at the same time."
Perhaps the irony here is that TV makers and content providers, in the rush to push a lucrative new format, may have raised a barrier to that format's mass adoption. HDR might look better, and be more practical to deliver, but customers have already been trained to look for 4K or Ultra HD as the gold standard. Without some major awareness campaign for HDR, or a willingness not to charge extra for it, the industry could be stuck adopting both formats in tandem for a long time to come.