At a Glance
Expert's Rating
Pros
An inexpensive means of decoding MQA files
Can also decode FLAC and other codecs at up to 24-bit resolution and at sampling rates up to 192kHz
Has both headphone and line-level outputs
Cons
USB only; can't easily be used with smartphones or mobile digital audio players
Downloadable music encoded in MQA format remains hard to find
Doesn't support DSD files
Our Verdict
This USB DAC is super versatile and relatively inexpensive, but its biggest attraction is its ability to decode MQA tracks.
Meridian's Explorer2 portable digital-to-audio converter can play virtually any type of high-resolution audio file, but its most compelling feature is its ability to decode MQA files.
For me, MQA (Master Quality Authenticated) was the best thing to come out of CES 2015. Developed by Meridian Audio, a company with a long track record developing high-resolution audio technology, MQA makes it possible for consumers to hear music that's not only better than CD quality, but the same quality that the artist heard when they recorded it in the studio. And the artist can attest to that because MQA files include a digital fingerprint that indicates the artist, recording engineer, or producer has verified that what you're hearing was sourced from the studio master.
What's even better is that the MQA files come in small packages that are easy to stream. You'll need hardware that's capable of decoding MQA to benefit from it, though, and the Explorer2 is one of the least-expensive devices available (Amazon is selling it for $199). The Explorer2 plugs into your computer's USB port using the provided, but somewhat archaic, USB mini (not micro) cable. Windows users will need to install a driver.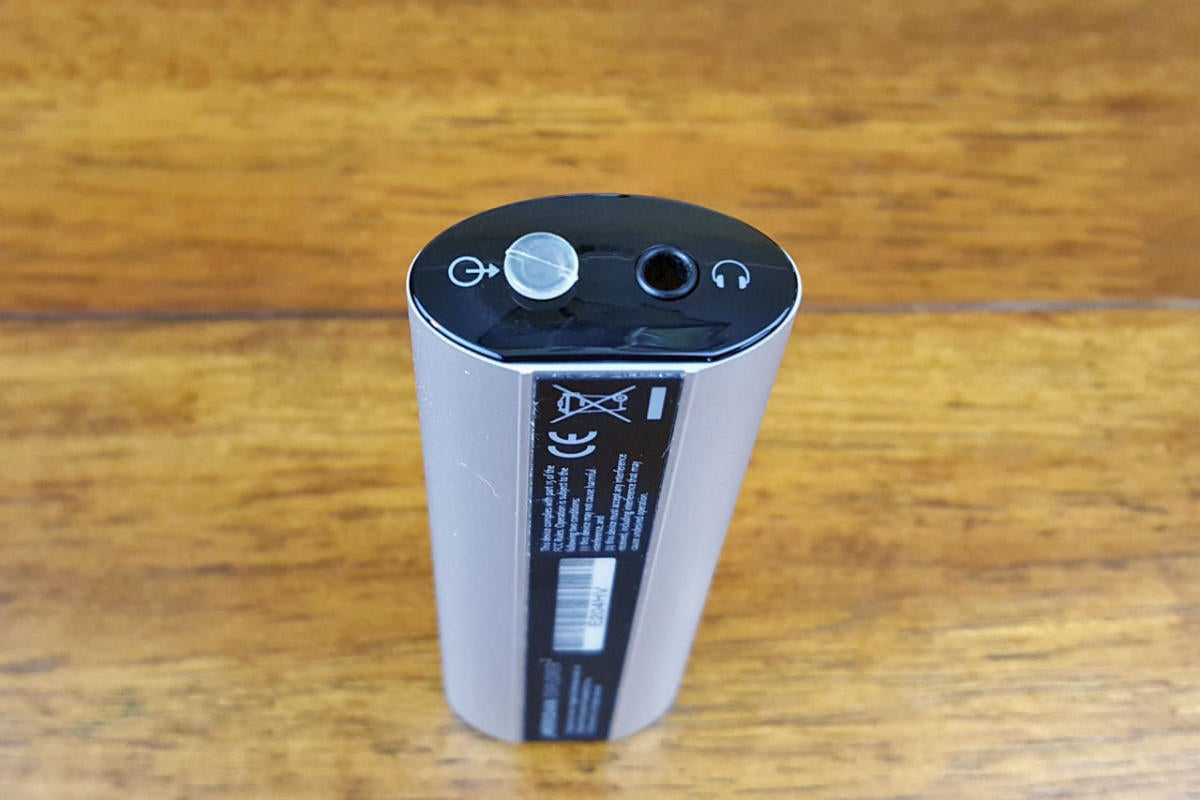 Most people will use this DAC with headphones, which is how I reviewed it, but it can also be paired with an outboard preamp. It has two 3.5mm analog outputs: There's a variable-level output for use with headphones, and a second fixed-level output for use with outboard equipment. There's a rubber plug in the second output so that you don't inadvertently plug your headphones into it.
Mentioned in this article
Mo-Fi Powered Hi-Fi Headphones
Price When Reviewed:
$350
The Explorer2 has no volume control of its own, so you'll need to use your computer (or an app running on your computer, or an outboard amp) to do that. I listened to the Explorer2 with a wide variety of headphones, including Blue Microphones' Mo-Fi, Bowers & Wilkins P5, and Ultrasone ProLine 750 headphones, as well as a pair of custom-fit JH Audio JH13 Pro in-ear monitors.
I tested the DAC with a desktop PC running Windows 10 as well as an iMac. I listened to various high-resolution audio tracks (24-bit/48kHz and 24-bit/96kHz FLAC files) as well as numerous tracks encoded with MQA, both downloaded and streamed from Tidal. (You need to subscribe to the HiFi service level at $19.99 per month and use Tidal's desktop app to listen to MQA streams. Tidal's web and mobile apps can't currently stream MQA tracks.) Tidal also offers FLAC-encoded versions of MQA-encoded albums, which made it easier for me to conduct A/B listening tests.
Listening tests
The biggest downside of any new format is having to re-buy all your favorite music to benefit from the technology advance. A streaming service eliminates that barrier to entry—provided you don't mind not owning your music. If I were banished to a deserted island and allowed to bring one album with me, I'd take Steely Dan's Aja. I had to settle for the band's 2000 reunion album Two Against Nature, streamed from Tidal HiFi,for my MQA listening test, as that's the only album in the band's catalog that's been remastered in MQA to date. Fortunately, the band doesn't have a bad album in its catalog, so I wasn't too disappointed, but it's problematic that MQA isn't already more ubiquitous.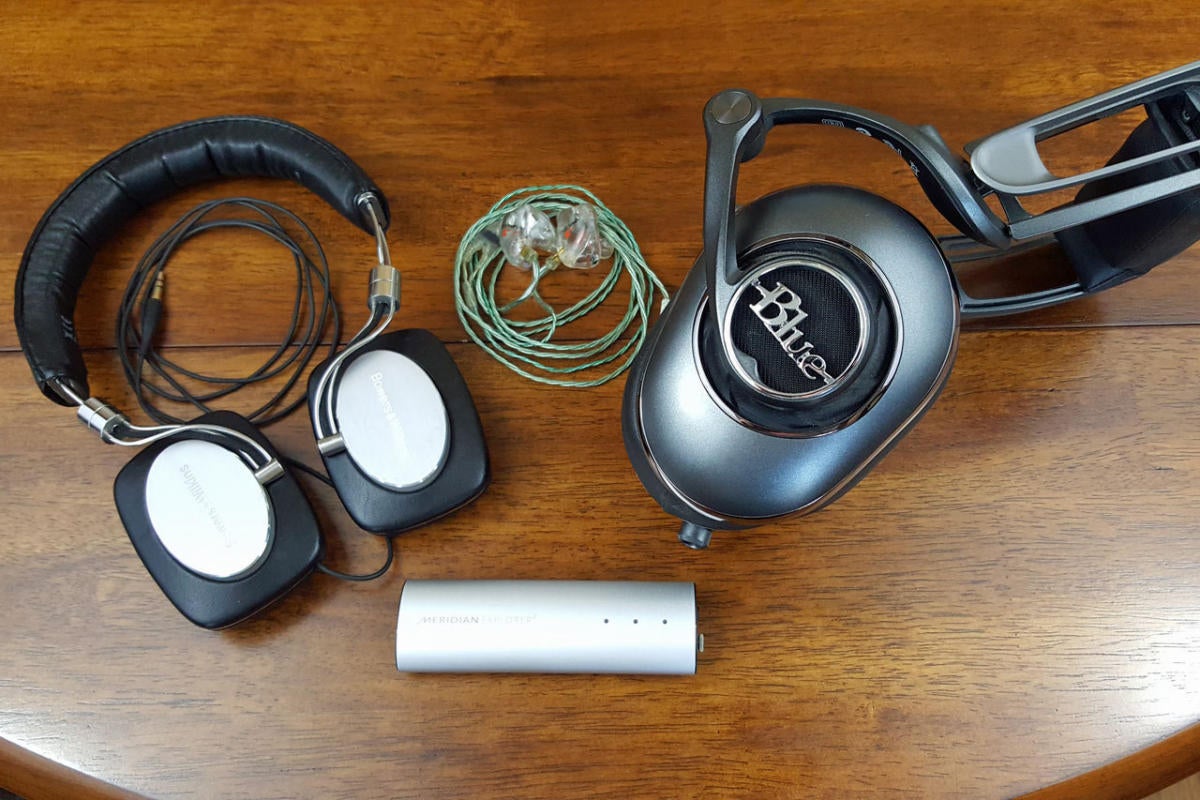 The company has deals with all three of the major record labels—Sony, Warner Music Group, and Universal Music Group—as well as Merlin, a digital rights agency representing more than 20,000 independent record labels. But that doesn't mean those companies' entire libraries are available in MQA format today. All that music must be remastered re-encoded to gain the benefits that MQA offers, and some labels are taking the opportunity to remaster albums as well. But the labels that have signed up with MQA are also making new albums—such as Sheryl Crow's Be Myself, Gorillaz' Humanz, Beyoncé's Lemonade, and the Neko Case, K.D. Lang, Laura Veirs collaboration Case/Lang/Veirs—available in MQA format. On Tidal, at least. I couldn't find any of those albums available for purchase as a digital download in MQA format.
The sonic improvements I heard in the MQA tracks were much subtler than what I recall from the CES demo more than two years ago. Whether that's due to my faulty memory, lower-end headphones, or just the passage of time I can't say. I still preferred the MQA tracks, but I wasn't as bowled over as I was back then. The improvements manifest themselves in many ways, but mostly in definition. The vocals, instruments, and percussion were much more distinct in the MQA versions.
On Steely Dan's "What a Shame About Me," from Two Against Nature, for example, you can pick out the drummer very quietly riding the cymbal, an element that's all but missing from the FLAC version I ripped and encoded from the CD. Individual notes of all the instruments decay more naturally in the MQA version, whereas they drop out rather abruptly on the FLAC version. This was also particularly evident with the conga drums and tenor sax that open the title track.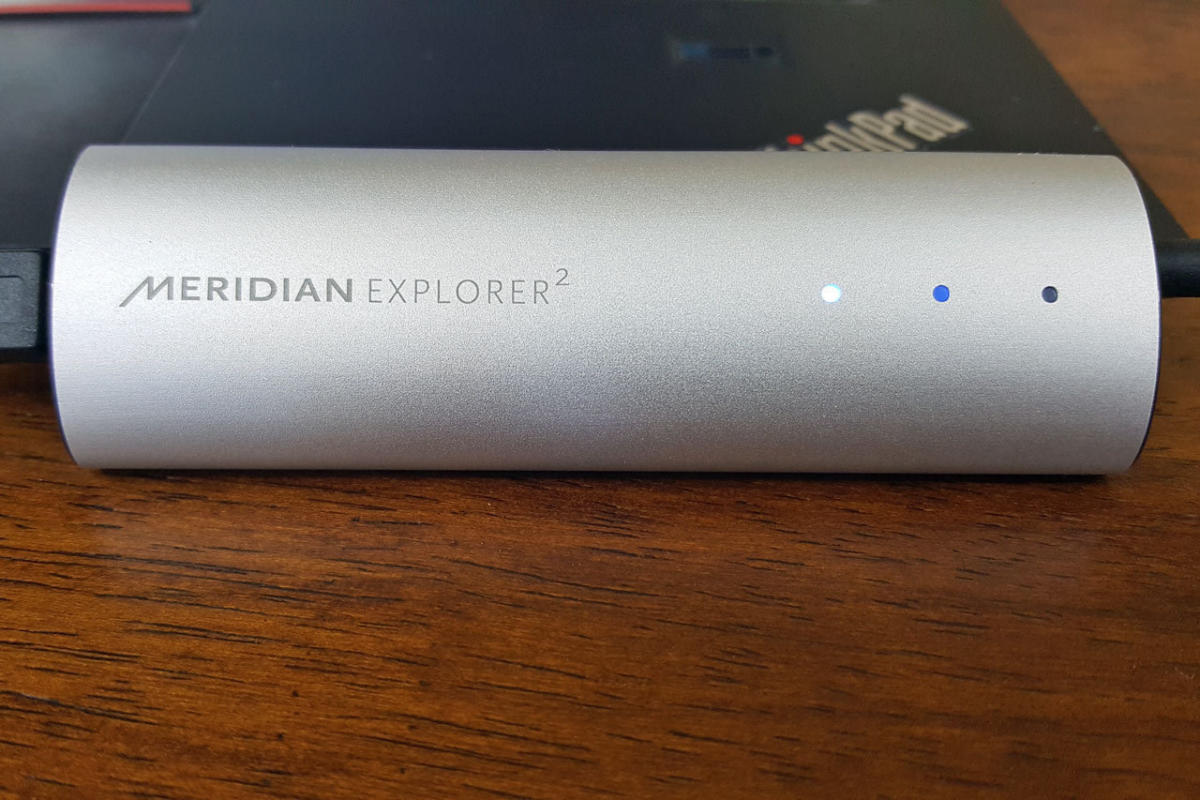 You don't need to sign up for Tidal to get the most from the Explorer2, because the DAC can decode many other codecs in addition to MQA, at up to 24-bit resolution and 192kHz sampling rates. One thing the Explorer2 can't do, however, is decode DSD files.
The Explorer2 exhibited spectacular dynamic range with Eric Whitacre's "Equus," from Water Night, an album I acquired in 24-bit/96kHz format from Bowers & Wilkins' Society of Sound download service. Not a hint of detail was lost in the quieter passages, and every instrument was rendered clearly and distinctly in the louder sections. I wish I could have compared this recording to an MQA version, but there isn't one available.
Should you buy one?
With an asking price of $199, the Explorer2 is fantastic value. It delivers great audio performances with all types of digital music, and it's one of the least-expensive ways to decode MQA tracks. If you're a Tidal HiFi subscriber, it's a total no-brainer. But even if MQA doesn't take off and ends up being relegated to the backwater of audio-recording history, this DAC is a steal.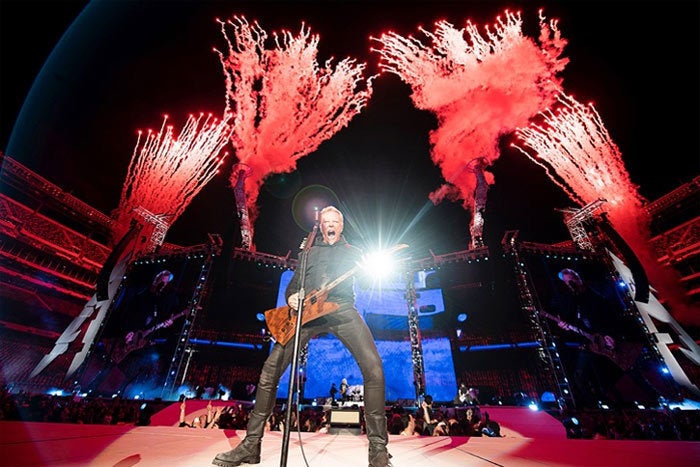 Update: MQA's PR agency reached out to us after this story was published to inform us that Nugs.net, an online service offering recordings of live performances from bands on on tour, now offers MQA-encoded downloads. Recent concerts from Metallica and Bruce Springsteen are among the first to be available.