Hulu's chief technical officer, Tian Lim, dreams of a streaming TV bundle without ads, or at least one where the ads are less frequent and more interesting. He can even imagine demolishing traditional TV schedules, replacing them with something entirely different for the streaming age.
Yet none of those things will happen any time soon. Like many of the folks I've been speaking to at the Streaming Media East conference this week, Lim recognizes that change comes slowly in the TV business. For now, companies offering streaming bundles like the newly launched Hulu with Live TV must keep their most ambitious ideas in check.
"Right now, it feels like we're pretty hamstrung by a lot of the legacy in broadcast TV," Lim said during his keynote speech. "As we ran into legacy systems and operational pain, we did have to compromise quite a bit to clean things up."
Networks vs. Users
Compared to other streaming bundles, such as Sling TV and PlayStation Vue, Hulu with Live TV feels the most like a true departure from cable. Hulu deliberately did not include a grid-based channel guide, and its home screen delivers personalized recommendations instead of just plopping users into a live stream. The $40-per-month bundle also includes access to Hulu's existing on-demand service—normally $8 per month—which integrates with DVR and live video in a unified menu system.
In an interview, Lim said Hulu's ideas met some resistance from TV networks. They were skittish, for instance, about the lack of a traditional channel guide, and its potential to let them show ads and pay for higher billing in the lineup. Those desires make sense in the cable world, Lim said, but not so much in a streaming service that's trying to do something new.
"We just had to get people aligned on the experience, aligned on the idea that times are changing, and we need to deliver to people what they need and want," Lim said.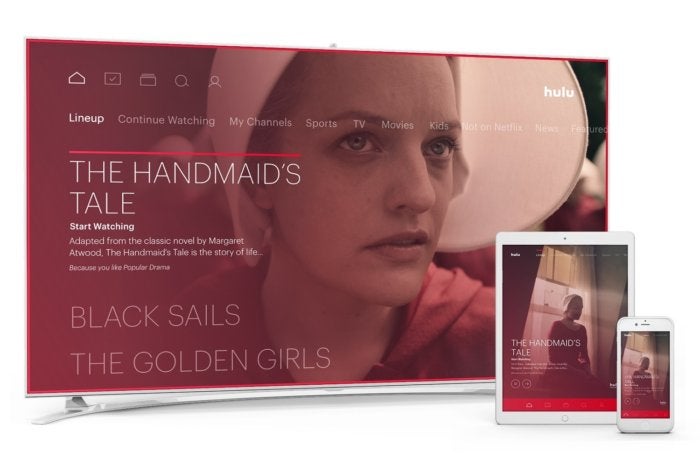 Still, that argument only goes so far. As Lim noted during his keynote, networks want to make sure their brands are not watered down, and that users have ways to continue watching a network's channels even after one of its shows is over. Hulu responded by giving networks their own channel hubs, where they can editorialize and promote their own shows. And when users look at shows that are related to what they're currently watching, Hulu tries to bias its recommendations in favor of that channel.
"You'll notice we are very meticulous about showing network attribution that goes to a piece of content," Lim said during the keynote. "Notice there are ways to stay in a channel."
The ad conundrum
The reason TV networks care so much preserving old approaches largely comes down to advertising, both to make money and to promote their own shows. Some networks make nearly as much from ads as they do from the carriage fees they extract from TV providers, and they often use some ad slots to tease other shows on their channels.
Lim argues that Hulu allows for a better approach. Instead of mass marketing their own shows through ad spots, for instance, the networks could let Hulu's algorithms do the work of targeting people who might actually be interested.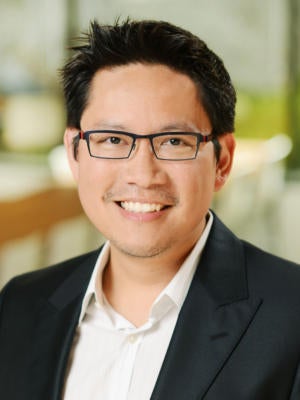 "I don't need to see the same house ad a million times," Lim said. "At Hulu we have a lot of data about our viewers. We can do a better job of effectively marketing a show to the right people, as opposed to blasting everybody with the same house ads for shows."
Streaming video also presents a chance to show fewer, better-targeted ads overall. During his keynote, Lim bemoaned the idea of breaking for three or four minutes of ads every 15 minutes in broadcast TV, stating plainly that too many ads "just sucks."
But changing the status quo is complicated. For Hulu, promoting a network's shows with video clips would require a certain set of rights that it doesn't have. And with live TV, lightening the ad load would disrupt the 24-hour programming schedule that networks have laid out for all their distributors. They're not going to want to break up that schedule for every streaming bundle that wants to do things differently.
"I don't expect them to do that. I don't want them to have to do that, but I also don't want, ten years from now, for all of us to be looking at the same user experience across the different MVPDs," Lim says. (MVPD is an acronym for multichannel video programming distributor; industry jargon for companies offering TV bundles.)
The dilemma with programming schedules explains why, in Lim's mind, the notion of an ad-free channel bundle is still an impossible dream. Offering such a service, Lim said, would require a "really, really big fundamental shift in the way we think about content."
Bear in mind that Hulu has been reducing commercials in its $8-per-month on-demand service, and it offers an option to remove ads for an extra $4 per month. And despite some reports about how Hulu is reinventing itself around live TV, the company remains committed to its on-demand service. The overall goal, with both versions of Hulu, is to remain one of the top two or three streaming video providers.
"We're happy to have a subscriber either way," Lim said.
Hulu's near-term future
In the short term, that means Hulu won't be drastically different from other streaming bundles, even if it wants to be. With that in mind, I asked Lim about a few of the issues that came up in my early impressions of Hulu with Live TV, which is currently in a paid public beta.
Regarding the absence of 60-frames-per-second video, which provides smoother motion for sports and news, Lim notes that the higher frame rate was part of Hulu's private beta testing. "It was beautiful, but it wasn't stable enough," Lim said, so Hulu temporarily omitted 60-frames-per-second from the public beta. It'll come back once Hulu feels it's worked through some technical issues. It doesn't sound like 5.1-channel surround sound is happening anytime soon, though, as Hulu didn't architect its content management system to handle the additional audio streams.
For Apple TV users who've been getting dumped out of the video player on occasion, Lim said he's aware of the issue and that Hulu is working to fix it. Further device support is also a priority, with Roku support coming "pretty soon" and other devices, including Amazon Fire TV, on the way. (Although Roku has had some issues with app parity in the past, Lim said Hulu's Roku app should be similar to other platforms.)
Lim also acknowledged that the Hulu may be a bit too opaque in explaining the rights around a particular movie or TV episode. The service, for instance, tries to obscure the difference between an on-demand video and a recording from the cloud DVR, but that can lead to confusion about whether users are able to skip commercials or jump back to the start of an episode.
"That's where we've been trying so hard to try and insulate viewers from [rights issues], that's something I think we're constantly having to play with," Lim said.
As for when Hulu might deem its TV bundle fit enough to remove the beta tag, Lim only had a one-word answer: "Soon."
Sign up for Jared's Cord Cutter Weekly newsletter to get this column and other cord-cutting news, insights, and deals delivered to your inbox.