Google's YouTube TV is filling out its basic lineup with a few more key live television channels.
The video site recently added AMC, BBC America, IFC, Sundance TV, and We TV, as first spotted by 9to5Google. The first two channels are particularly key additions since it brings shows like The Walking Dead, Better Call Saul, and Doctor Who to the live TV streaming service.
The new channels are included in YouTube's basic package that costs $35 per month. Most of them are also standard parts of competitors like Sling TV and PlayStation Vue. YouTube previously announced that these channels were coming to YouTube TV, but they were missing from the service's launch in early April.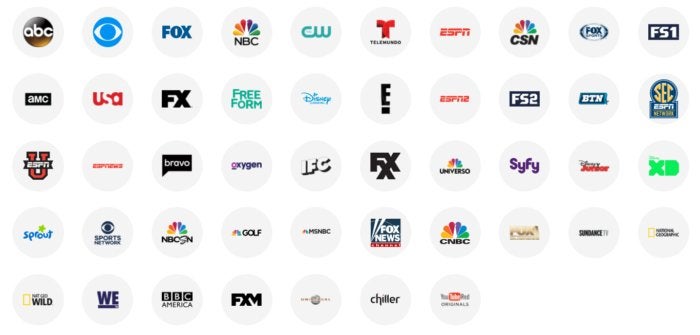 While YouTube TV has some new content, it's still missing some channels that are available from its competitors, such as Turner and Viacom channels. That means popular choices like CNN and Comedy Central are not available on YouTube TV despite a higher price compared to Sling TV's $25 per month Sling Blue package.
The story behind the story: As we noted in April, it may be that YouTube had to make some difficult choices about which channels to allow in its package. Some broadcasters insist that a number of their channels be bundled together, which inevitably increases the cost of a streaming bundle potentially undoing the whole point of cutting the cord. Over time, however, if YouTube TV proves popular it could be in a stronger negotiating position with holdouts.
The new channels are available now to YouTubeTV subscribers.