Allow me to relay a few recent events in the TV world that might not seem too significant on their own, but together portend disaster for the bloated TV bundle:
On Tuesday, Disney announced a 3-percent decline in pay-TV profits last quarter, driven by ESPN's higher programming costs and reduced subscriber base. ESPN has lost 12 million subscribers since since 2011, according to Nielsen, and last month, the company laid off roughly 100 employees, or about 10 percent of its "front-facing" talent.
Just a day earlier, Discovery Communications CEO David Zaslav referred to streaming bundles such as Sling TV and DirecTV Now as "a bit of a stuffed turkey." He then called for a sports-free TV bundle in the ballpark of $10 per month. Discovery's latest earnings report also reveals a sting from cord cutting; its subscriber count dropped 3 percent year-over-year last quarter. The company admitted that this was a "slight acceleration" from the quarter prior.
As a whole, pay-TV providers lost 762,000 subscribers in what is supposed to be a solid growth quarter, according a report last week by MoffettNathanson analyst Craig Moffett. That's despite favorable household growth of 157,000 homes since the previous quarter, and 500,000 homes year-over-year. "Whatever the cause, it seems naïve to suggest that we have seen the worst of the trend. Instead, this is almost certainly just the beginning," Moffett wrote in a research note.
The takeaway here is not merely that the TV bundle is having a bad time, but that it's being ripped apart by an intertwined set of forces, including a steady decline in pay-TV bundle participants, the escalating cost of sports in TV bundles, and frustration from non-sports TV networks that feel hemmed in by the current system.
All of this adds up to an inescapable downward spiral for the traditional pay-TV model. And the harder TV networks try to stop the bleeding, the faster they'll accelerate the bundle's decline.
Divided they fall
Under the old cable TV system, rival networks enjoyed a kind of strength in numbers. Although they'd compete against each other for viewers—and therefore ad revenue and higher carriage fees from TV providers—they all benefitted from being part of one big bundle. Consumers had no compelling alternatives, so TV networks had no interest in making those bundles any smaller.
That dynamic has been changing ever since streaming video services such as Netflix, YouTube, and Amazon Prime Video entered the scene. Disney, Fox, and NBC were pushed into launching Hulu in 2008, originally, as a defense against streaming video piracy. CBS launched its standalone All Access streaming service in 2014 as a response to Hulu. Time Warner launched the standalone HBO Now streaming service in 2015 to better-compete against Netflix, which in turn begat new streaming services from Showtime and Starz.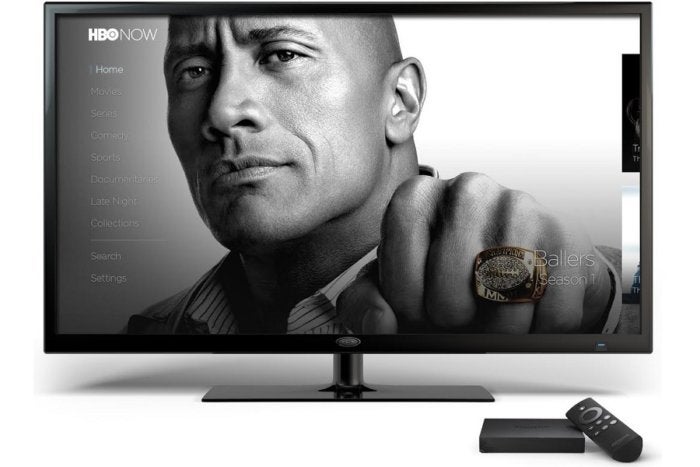 Within this newly competitive landscape, streaming TV bundles began to emerge, first with Sling TV, then PlayStation Vue, then DirecTV Now, then YouTube TV, and finally Hulu with Live TV, which arrived last week. At first, the industry rationalized these bundles by saying they weren't competing with traditional pay TV, and were merely an attempt to win back cord cutters. That rationale fell apart pretty quickly as pay-TV subscriptions kept eroding. When Sling TV ran an ad campaign mocking bloated pay-TV bundles last summer—running at odds with its own parent company, Dish Network—it became obvious that streaming bundles were in direct competition with the old pay-TV business.
This has created a new dynamic in the industry: TV networks still insist on selling all the channels they own in a bundle; as a result, entire networks are being cut from streaming bundles to keep prices down. Sony booted all Viacom channels from PlayStation Vue last year instead of raising prices. YouTube TV opted to exclude all Turner- and Discovery-owned channels in pursuit of a $35-per-month price tag that includes ESPN and regional sports. Hulu excluded Discovery-, Viacom-, and AMC Network-owned channels from its bundle. Sling TV split ESPN and Fox Sports into two cheaper packages, and it doesn't include Discovery channels. Even if these services can fend off the decline of cable—and so far, they aren't—each network is now going to feel the pain of a dwindling subscriber base.
Point of no return
All of which brings us to the events I described at the top of this story. It's pretty rich that the CEO of Discovery would refer to any bundle as a "stuffed turkey," given that the company operates 11 English-language channels, many of which get packed into mandatory bundles. What David Zaslav is really expressing is frustration over is the decline of cable, and Discovery's subsequent exclusion from streaming alternatives.
To Zaslav, the obvious answer now is to build a bundle without sports channels such as ESPN. Last month, Bloomberg reported that Viacom, Discovery, and AMC were in joint talks with four to six pay-TV providers for a sports-free bundle that costs less than $20 per month. Zaslav's comments effectively confirm those negotiations and illustrate how sports channels—once the linchpin of any TV package—are becoming an albatross for sports-free networks.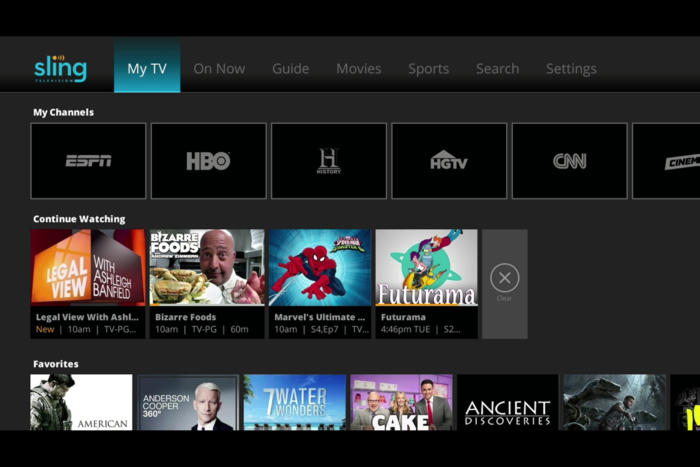 Already, you can hear the gnashing of teeth from Bob Iger, the CEO of Disney (which owns ESPN). "I don't know how many channels you could fit into a $10 bundle, but I would imagine it wouldn't be any channels that were particularly attractive," Iger said in an earnings call on Tuesday.
He's probably wrong about that. According to Variety, ESPN charges TV providers $7.86 per month per subscriber, a rate that's nearly four times higher than any other cable channel. Most channels have fees of less than 50 cents per month. It turns out you can fit plenty of non-sports channels into a $10 bundle.
Once those packages arrive, we'll enter the next wave of competition, in which TV bundles get whittled down not just by network, but by genre. Already there are calls for Disney to spin off ESPN, which would free the company to build bundles that focus on its own entertainment brands. Meanwhile, ESPN has stopped ruling out the idea of a standalone streaming version of its cable channel—something that seemed unthinkable a few years ago.
While it's hard to draw a straight line between these developments and the mythical a la carte TV, the broad strokes are clear: The days when TV networks mutually benefitted from having all their channels together in a big bundle are over. Now they're in a game of survival of the fittest, and it's only going to get uglier from here.
Sign up for Jared's Cord Cutter Weekly newsletter to get this column and other cord-cutting news, insights, and deals delivered to your inbox.