You've probably never heard of Hive or its British parent, the multinational utility Centrica plc. You might be familiar with Hive's Texas-based sister company Direct Energy, which provides residential gas and electricity services in 13 states as well as several Canadian provinces. I mention these connections because when you're considering signing a two-year contract for smart home services from a brand-new company, you'll want assurances that the company knows what it's doing. You'll also want to know that it has the financial backing to make a go of it.
On the first point, Hive's smart home lineage can be traced back to the British manufacturer AlertMe, which was acquired by British Gas (another Centrica plc company) in February 2015. AlertMe provided the basic technology for the first-generation Iris by Lowe's DIY smart home service, so the expertise is in place. On the second point, Centrica plc has invested nearly $650 million to launch Hive in North America (it's been operating in the U.K. since July 2015). Centrica generated revenue of nearly $35 billion in 2016, so the backing should be there, too.
Hive is already operating in the U.K., where the company says it has amassed more than 500 thousand users. That establishes that Hive is no babe in the woods, but we won't know how strongly—if at all—we can recommend Hive to readers until we've had an opportunity to bang on it. In the meantime, here's what we know about the company's U.S. offering so far.
What is Hive?
In broad strokes, Hive is purely a smart-home service. It consists of sensors, smart light bulbs and smart plugs, a thermostat, and a smartphone app that works with a central hub to control everything. You can program the system using classic if/then rules, so that lights turn on and off at given times of the day or when doors open and close. There's support for geofencing, so that your thermostat will save you money by keeping your home at comfortable temperatures only when you're there to benefit from it.
Mentioned in this article
Iris by Lowe's (second generation)
Price When Reviewed:
$99.99
More advanced users, meanwhile, will be able to use the third-party IFTTT service to control devices outside the Hive universe. And if you own an Amazon Echo, you'll be able to turn lights and small appliances on and off with voice commands. You'll also be able to set up notifications, so you know what's going on at home while you're away.
No real consideration is given to home security, so there's a raft of product categories that the company doesn't offer or support via third-party hardware—at least not at launch: There are no remote key fobs, no water leak detectors, and no video doorbells. There are no smoke or carbon-monoxide alarms, smart entry locks, intrusion sirens, or even home security cameras. And there's no professional monitoring option, such as what is newly available for the Iris by Lowe's system.
How much does it cost?
The first-party hardware Hive does support is included in the subscription fee, so the up-front cost to the consumer is quite low. On the other hand, Hive expects consumers to sign a two-year contract—with an early-termination fee amounting to 75 percent of the remaining value of the contract—in exchange for that discounted hardware. While the customer retains ownership of the smart home equipment, it would likely devolve into dumb home equipment without the cloud-based service to go with it.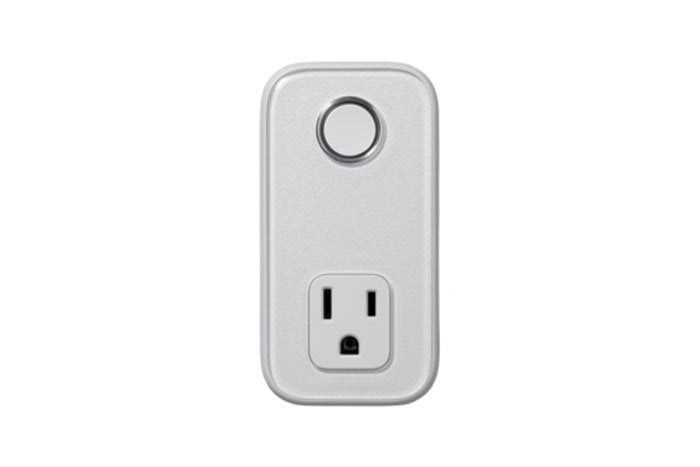 The first product is a subscription smart home service plan called Hive Welcome Home. "It's a mix of devices, service, and software," said Centrica Connected Home's global managing director Nina Bhatia. "It's an easy to use, affordable solution for making home just how you like it. Whether that means leaving the house hassle-free in the morning or coming back to the perfect environment; whether that's temperature, lighting, or appliance control. The key three benefits are a low monthly subscription rate, so the customer doesn't have to pay a high up-front bill; easy self-install products, which are very intuitive to set up and use; and third, features such as the app, scheduled notifications, on-demand services, and ongoing warranties."
Mentioned in this article
Echo Dot (2nd generation)
Price When Reviewed:
$49.99
Hive will launch with three price tiers, all of which will include a central hub that connects to the internet, a smart plug, two door/window sensors, two smart LED bulbs, and an app to control the system.
The subscription fee will go up as you increase the number of smart home products you deploy in your home. The Hive Welcome Home Starter package described above—which doesn't include a smart thermostat—will cost $9.99 per month for 24 months. But early adopters who sign up between now and June 6 can get that package plus a smart thermostat for $16.99 per month for the same time commitment.
A mid-range package that includes the thermostat and adds one additional smart plug, two additional smart LED bulbs, and a motion sensor to the collection will cost $24.99 per month for 24 months. The top-of-the-line Hive Welcome Home Premium package adds a second smart thermostat, another smart plug, four door/window sensors, four smart LEDs, and a second motion sensor. It will cost $39.99 per month. Early birds will have the option of switching to the more expansive packages when they become available in June.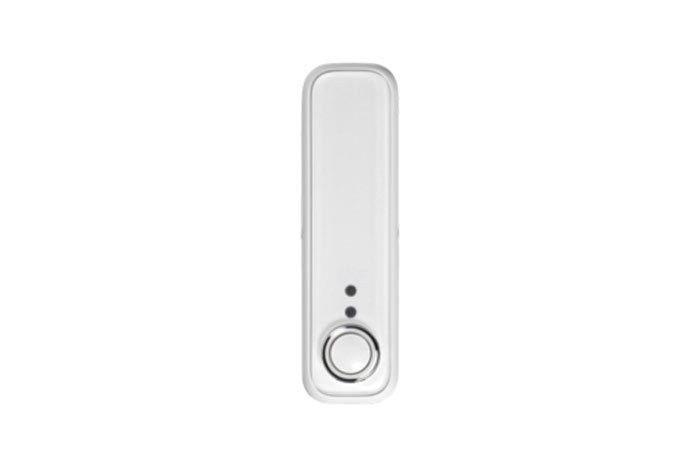 "The no up-front cost is in direct response to very, very clear customer feedback around the affordability of smart-home solutions," Bhatia said. "Both in terms of up-front cost and then in monthly payments. Those are both significant barriers to entry. This first subscription plan is intended to make the service accessible with a low monthly subscription rate. We know that customers find that appealing."
The business objective
"We are trying to move the market," added Centrica Connected Home VP Roy Vella. "The market as it stands is about buying equipment. You buy equipment at a high price up front, and you own it and then you deal with it after that. [Hive] is much more about service provisioning and the constituent parts of our subscription plan. The device is one part of it, but the software and services are the other part. No one signs up with a broadband provider and then thinks about the router. Do they own the router? Do they own the set-top box? We believe the IoT market is going to go in the same direction as everything else: You buy a service from the provisioner, you're not so concerned about the device that delivers the service."
When I suggested that the degree to which consumers cared about hardware was in proportion to the level of enthusiasm a given consumer had about the service they were subscribing to, Vella and Bhatia agreed, but made clear that Hive is focusing on mainstream consumers as opposed to early adopters. "As of today, we have our branded devices," Bhatia said, "we support IFTTT, we already integrate with Alexa, Google Home is on the roadmap, and we will be opening up our platform in due course to selected third-party developers. Watch this space is what I'd say about that. The ability to incorporate third-party devices is important, but what we have already is a very simple, straightforward, intuitive, easy to install, affordable service. And we think that's the place to start."
Might Hive be the smart home system for you?
At launch, consumers will be able to choose only from the predefined packages on the Hive website. They'll eventually be able to expand their systems on a piecemeal basis, but Bhatia and Vella couldn't tell me how such component purchases might impact whatever service plan a buyer starts out with because the company hasn't finalized those details yet. "We haven't finalized the upgrades and add-ons as of yet," Bhatia added. "In the spirit of making it easy, we created three levels. We will learn from that what upgrade paths people want."
Once again, we can't give Hive a thumbs-up or thumbs-down until we've tried it for ourselves. U.S. consumers will benefit from Hive's experience in the U.K., so this should be a relatively bug-free launch. We'll know more as soon as we can get our hands on the system and put it through its paces. Stay tuned.