At a Glance
Expert's Rating
Pros
Top-shelf sound quality
Onboard amplifier delivers just enough extra kick
Superior active noise cancellation
Cons
Only eight hours of battery life when using all of its features
No answer for the more advanced features in Sony's MDR-1000X
Not the most compact traveling companion
Our Verdict
The Satellite don't have every feature you might want in traveling headphones, but they sound fantastic and their excellent onboard amp will reveal intricate details in your favorite music.
Best Prices Today: Blue Satellite
Blue Microphones has finally convinced me that active noise cancellation needn't be a crime against nature. Call me old-fashioned, but the concept of battling noise by introducing noise—albeit of an opposite frequency, so that the two sound waves theoretically cancel each other out—has long been anathema to me. If the driver is producing noise at that frequency, after all, how effective can it be at also producing music at that frequency?
Blue's solution seems so obvious that you have to wonder why they're the first to implement the idea: They put two drivers in each ear cup. There's a 44mm set for reproducing music, and an independent 30mm set dedicated to active noise cancellation. Four omidirectional microphones monitor your listening environment and pick up the ambient noise that's to be cancelled. I didn't have an opportunity to use the Satellite in an airline cabin, but its active noise cancellation wiped out all trace of most background noise all around my home, including the whoosh of the too-loud fan on the aging homebrew desktop PC I used to play games on. I also auditioned the phones in a car driving at freeway speed (as a passenger, of course).
The Satellite don't have the strut-like construction that render Blue's Ella, Lola, and Sadie headphones so unique—and so difficult to travel with. But the Satellite's circumaural ear cups are similarly ear shaped and they formed an agreeably tight seal around my ears. I once thought the passive noise cancellation that a good seal provides was all I'd ever want; now I don't know if I can go back.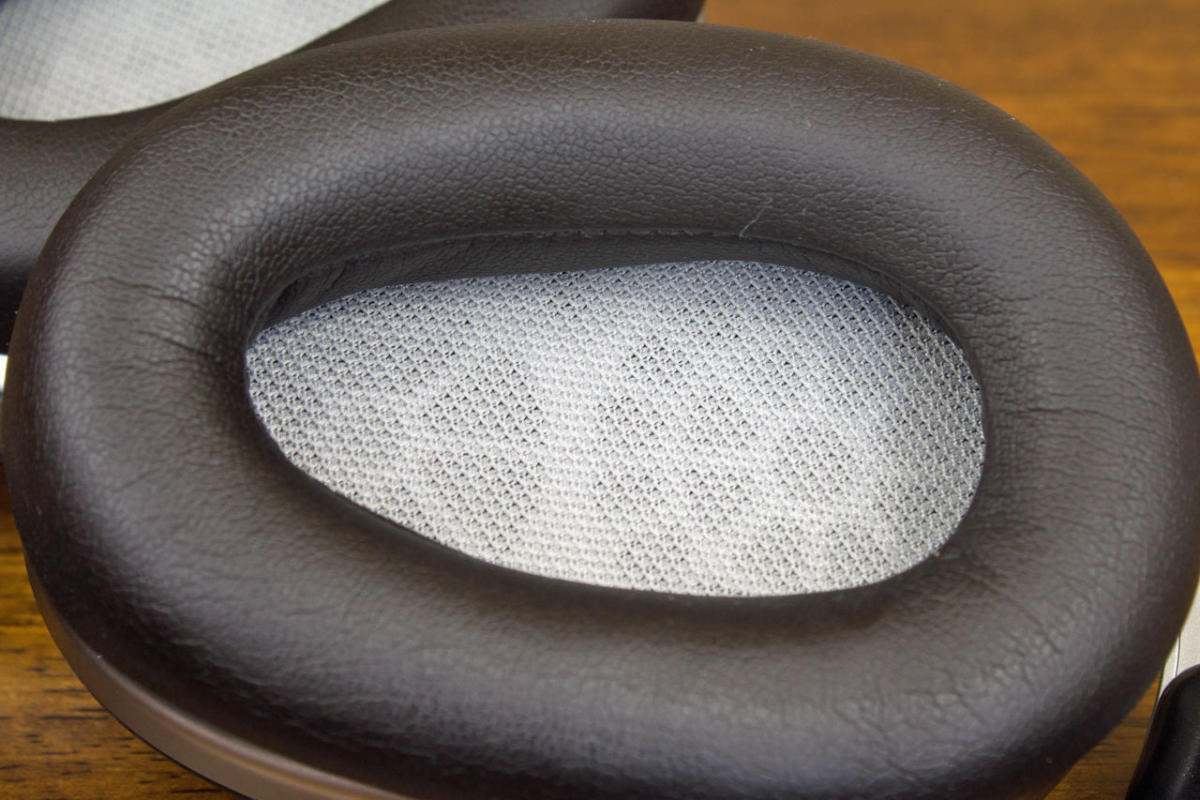 The Satellite is fabricated from a combination of aluminum and plastic, and it's difficult to tell where one material ends and the other begins. The foam padding on the inside of the headband is covered with a woven fabric, and the ear cups have thick foam covered with a faux leather than feels remarkably like the real thing. These cans are on the heavy side at 13.4 ounces, but they feel much lighter than that when you're wearing them.
Mentioned in this article
MDR-1000X noise-cancelling Bluetooth headphones
Price When Reviewed:
$399.99
The left cup has three buttons in a ring: One toggles the onboard 280mW analog amplifier on and off, one does the same for active noise cancellation, and the third is for Bluetooth pairing. Unlike Blue's wired self-amplified headphones, the amp Satellite's amp is either on or off—there is no ON+ for boosting bass response. That feature apparently punished the battery too much, so Blue nixed it.
The power switch and the micro-USB charging port are also on the left side. An LED lights up briefly when these functions are turned on, and it flashes when they're turned off, but audio cues would be a welcome addition. Unless you're standing in front of mirror, it can be difficult to tell what state the headphones are in. Taking them on and off to see what the LED is telling you gets old quick, although you'll have to do that anyway until you develop muscle memory in your fingertips to know which buttons are which.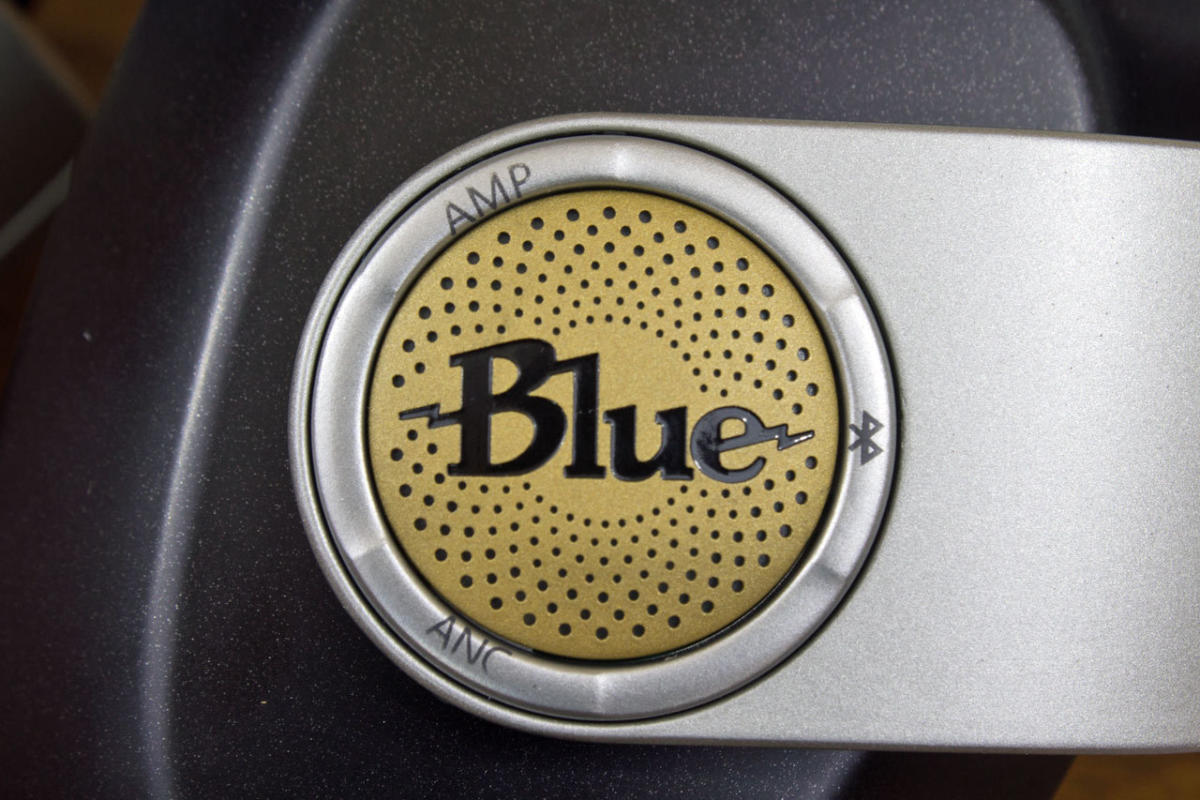 A similar trio of buttons are on the right ear cup. One is for increasing the volume, one for lowering it, and the third button is for play/pause. A quick double-tap of this button will advance your music player to the next track, while tapping it three times in succession will take you to the previous track. This button can also be used with phone calls: Press it once to answer a call and hold it down for three seconds to end or reject a call.
Mentioned in this article
Bose QuietComfort 35 wireless headphones
Price When Reviewed:
$350
Blue says the Satellite's 1100mAh Lithium-ion battery should last eight hours using Bluetooth, its amplifier, and its active noise cancellation, or 24 hours using just Bluetooth. When the battery is completely dead, or any time you don't want to use the features that depend on power, you can plug the nice, long (a full three meters) 3.5mm cable into the right ear cup and use the Satellite as conventional passive headphones (they present 32 ohms of impedance, so most portable devices should have no trouble driving them).
Blue wisely included support for the aptX code, which delivers higher fidelity than you'd otherwise get from a Bluetooth connection. That's a feature you won't find in the less-expensive Bose Quiet Comfort 35 or the comparably priced Sony MDX-1000X. I was surprised to find that Blue didn't incorporate NFC support into the Satellite, but Bluetooth pairing is so quick and easy these days—I used a Samsung Galaxy S6 Active for much of my listening tests—that I didn't miss NFC.
The Sony cans, however, have two features that neither Blue nor Bose can match: Touch-sensitive controls on the surface of the right ear cup, and Quick Attention mode, which instantly drops the volume and pipes ambient sound to your ears when you hold hand over the same ear cup. That's just the ticket when you need to speak to someone or just listen for your boarding call.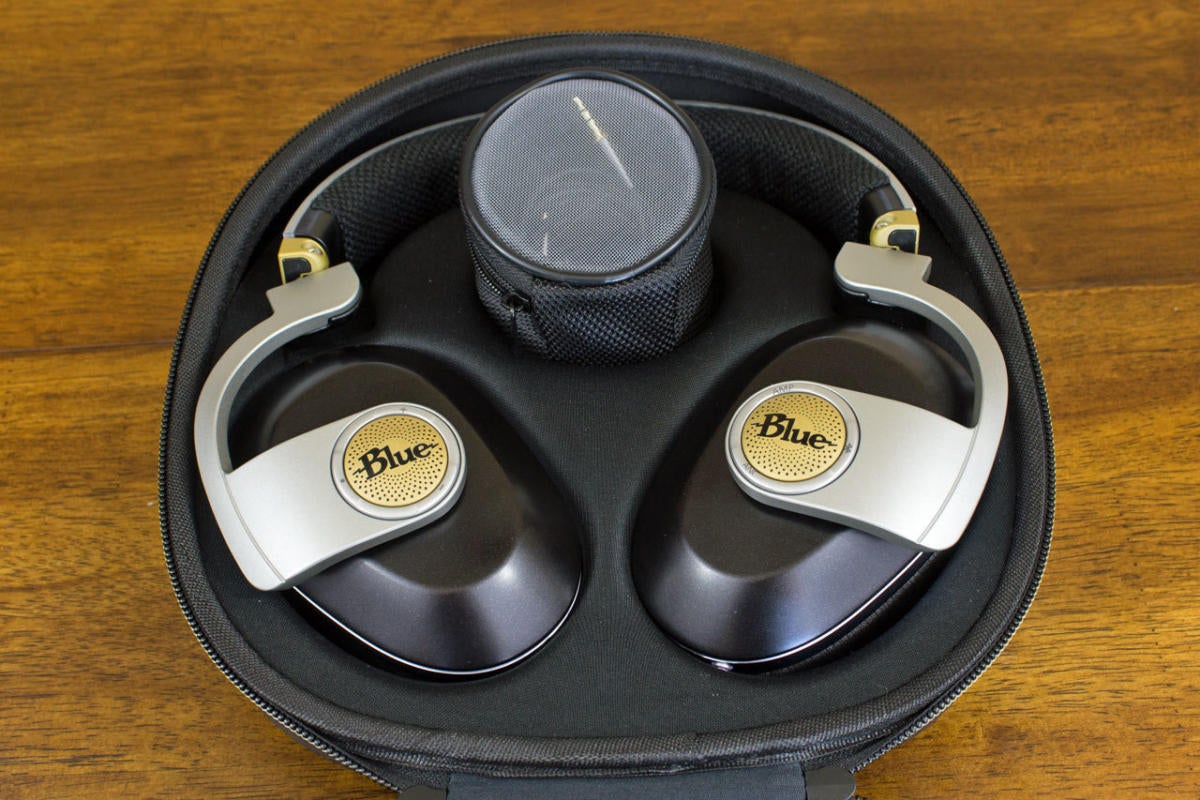 So how do the Satellite sound?
The Satellite serve up plenty of bass, but they don't inappropriately emphasize low frequencies. The kick drum on "Fabio & Liberace," from the Paul Thorn album, Ain't Love Strange, sounds just as thick and fat as it should without overpowering the slap of the snare drum. And when the descending bass line comes in the 12th bar, you feel it drop into your gut as much as sliding between your ears.
I had a similar experience with the Annie Lennox's "Money Can't Buy It," from the pop vocalist's Diva release. This track also opens with a kick drum, but with a percussive electric bass layered over the top so that it sounds like the drum is a mile deep and just as wide. Sparkly synths then pour in, followed by Lennox's seductive vocals, but the headphones never lost their ability to keep that thumping bass going in the background.
I selected "Ruby Baby" from Steely Dan front man Donald Fagen's 1982 solo album The Nightfly for my next listen. The Satellite rendered the shimmering horns, the jazzy piano, the walking bass line, and—above all—the intricate vocal arrangements with delightful precision.
The onboard amplifier doesn't exactly hit you over the head, the effect is more subtle than I expected based on my experience with Blue's earlier Mo-Fi headphones. The company says the amp delivers 4dB of gain, but the boost is enough to expose and elevate subtle elements of the music.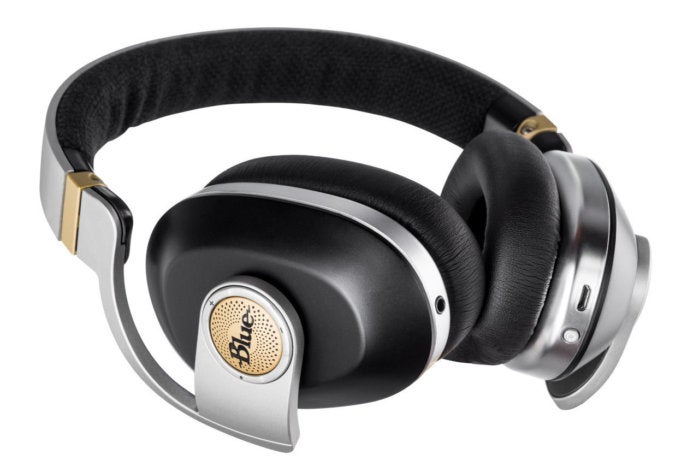 So the Satellite sound wonderful, they do a fantastic job of cancelling ambient noise, and the onboard amp delivers a welcome extra kick. I didn't have an opportunity to evaluate the Satellte, the Bose Quiet Comfort 35, and the Sony MDX-1000X side by side, but I have heard all three and the Bose would the easiest choice for me to eliminate. If I were a frequent air traveler, it would be tough choice deciding between Sony's cans, with their wonderful ability to bring in the outside world, and Blue's Satellite, with their excellent onboard amplifier. If you get the chance, by all means audition all three for yourself.