The C by GE Sol table lamp is an Alexa-powered halo of luminescence that first showed up at CES. Now it's more of a real product, with a retail price, release timeline, and a queue for potential buyers to join. Those early adopters will save 20 percent off the Sol's $200 price tag when it ships in September.
Jeff Patton, GE's general manager of connected home products, said while testing the Sol with a series of focus groups, the design and integration with Alexa was an appealing combination. He said there was a variety in how people wanted to use it, with some seeing it as a smart kitchen aid while others wanted to place it inside a man cave.
"We really think this product will be an iconic piece in people's homes," he said. "It really is a unique item. We've seen from focus groups that people hear about the product and learn that having in addition to having all the power you get an Amazon Echo in terms of the hardware to voice streaming to voice control, you also have this very modern design of a light fixture. People have been quite impressed to hear about it."
The C by GE Sol is a 60-Watt equivalent light that can be tuned to daylight or soft white color temperatures using a voice command or the C by GE app for iPhone or Android. Additionally, the smart light uses Bluetooth connectivity to work with GE's C by GE smart bulbs, Apple's Home Kit, and other Alexa devices.
You can also enable a clock function that illuminates lines around the ring, much like a clock. Other trickery could be forthcoming in the final edition.
GE is also making a big push for the Sol as a companion for better sleep. A warm light can be activated before bed, which changes the hue to reduce blue light. According to sleep research, the blue light emitted by standard lighting and computing devices can impact the body's ability to wind down and go to sleep.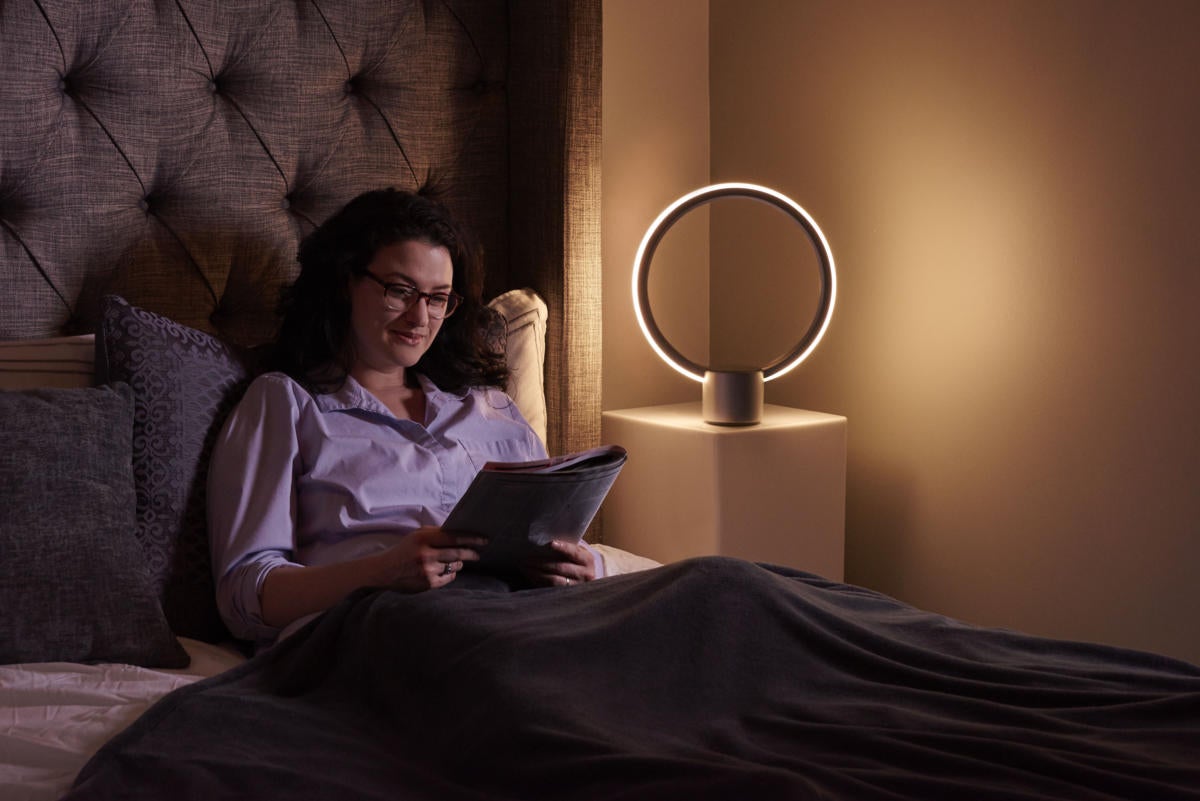 But there's something for the daytime hours, as well. Patton said the Sol can also set the right atmosphere when it's sunny outside.
"As we've done different work with prototypes, that high, blue color temperature is actually quite pleasant if you want to maintain that same type of indoor/outdoor look, which I think is going to be a whole new functionality for people who are stepping into this item," he said.
Along with the new wait list for the Sol, GE also announced voice compatibility for the C by GE LED bulbs. They'll work with both Alexa and Apple Homekit this summer. You'll be able to turn on, off, and dim the bulbs using voice commands.