If your TV diet includes major broadcast networks, cutting cable can be a challenge. Live streams from ABC, CBS, NBC, and Fox stations are only available in a small number of markets, so without solid reception from an antenna, potential cord cutters are stuck.
But that might change in the coming months. TV networks and streaming bundlers are finally finding ways to get local stations on board with streaming bundles such as Sling TV, PlayStation Vue, and DirecTV Now. Once that happens, dropping cable will get a lot easier.
The affiliate issue
In the United States, the big four TV networks don't own most of the local stations that broadcast their content. They're not allowed to due to FCC rules aimed at maintaining competition and diversity among media companies. (The FCC has been going back and forth over the percentage of homes that a single company can reach, but that's a whole other story.)
In lieu of owning their own stations nationwide, the networks work with affiliate stations in each market to air network programming. Affiliates, in turn, negotiate with TV providers such as Comcast and Dish Network to carry local signals. The law actually requires TV providers to carry local channels if broadcasters desire, and the agency says both parties must negotiate toward this goal in good faith.
But that's not how it works in streaming video. According to the broadcast trade publication TVNewsCheck, networks have simply been negotiating blanket carriage deals with services like DirecTV Now and PlayStation Vue, and telling affiliates they can either opt in or opt out. Local broadcasters had been skittish about those arrangements, worrying that they're not getting the best rates and wanting more access to viewing data and ad inventory.
As a result, local broadcasts have been slow to arrive on streaming TV bundles. YouTube TV, which includes all four major broadcast networks, is only available in five markets. DirecTV Now has about 40 markets with local broadcasts, but not every channel is available in each and CBS isn't part of the package at all. Sling TV's situation is similar, with local ABC, Fox, and NBC broadcasts scattered across about 50 markets. PlayStation Vue's broadcast coverage includes mostly network-owned stations, though it has more than 50 percent coverage of local CBS stations.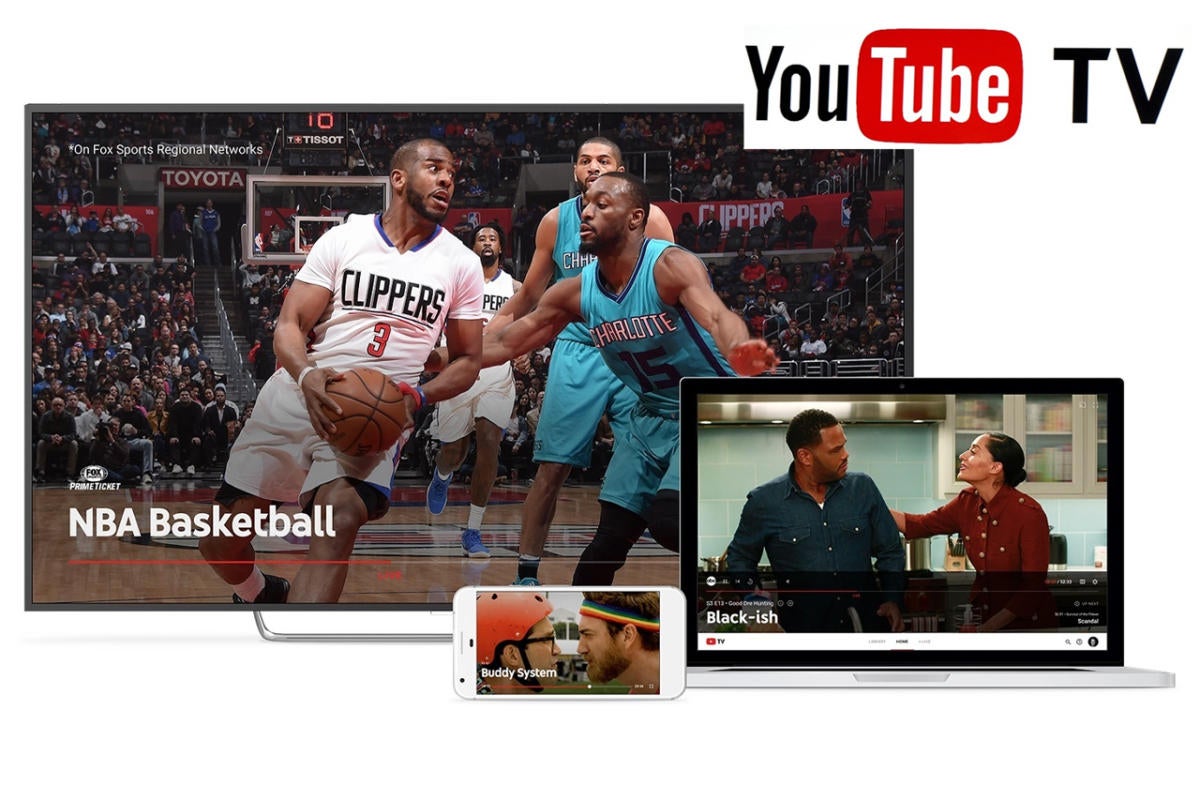 Note that DirecTV Now, PlayStation Vue, and Sling TV still offer on-demand programming from major TV networks. But without live, local broadcasts, they can't show sports games, local news, major live events such as the Oscars, and prime-time programming as it airs.
Signs of change
Fortunately for consumers, networks and their affiliates are starting to resolve their differences. This week, ABC announced that its Clearinghouse initiative, which lets local affiliates opt into streaming deals, now has 160 of its 200 stations on board. As Variety reports, the arrangement covers live streaming on DirecTV Now, PlayStation Vue, YouTube TV, and CenturyLink, with more deals to come.
What about other networks? Last month, NBC announced progress with a similar initiative, striking a deal with the board that represents its independent affiliates. Variety reports that CBS and Fox are believed to be pursuing similar plans. (In the meantime, CBS's $6-per-month All Access service offers a live stream in nearly all of its markets.) This doesn't mean streaming services will be getting nationwide local coverage overnight, but it does suggest real progress in one of the biggest sticking points for streaming bundles.
That progress may not be entirely without downsides. Broadcast retransmission fees are a lucrative revenue stream for TV networks and affiliates, and a big driver of rising cable TV bills, so streaming bundles could see similar price increases over time. PlayStation Vue is a great example, charging $10 per month more in markets where it carries a majority of live local stations. That brings the base price up to $40 per month—$5 more than the starting price of YouTube TV and DirecTV Now—even if you'd rather get those same local channels for free with an antenna.
But keep in mind that broadcast networks are among the most popular channels on TV, and not everyone has the ability or desire to set up an antenna to get them. For these users, cutting cable TV could soon become a viable option for lower prices and better service.
Sign up for Jared's Cord Cutter Weekly newsletter to get this column and other cord-cutting news, insights, and deals delivered to your inbox.