At a Glance
Expert's Rating
Pros
Straightforward setup
Apps are available on a wide range of devices
No subscription necessary for basic channel guide and manual recording
Cons
Live channels take a while to load
Smooth motion not supported on 1080i channels
Occasional glitches
Our Verdict
Tablo brings live and recorded broadcast TV to all your streaming devices–if you can look past some performance and feature limitations.
Tablo is an old hand in the nascent business of whole-home, over-the-air DVR.
The $220 box from Ottawa-based Nuvvyo records free broadcast channels from an antenna and streams the video to phones, tablets, PCs, and TV devices. The Tablo hardware first launched in 2014, and Nuvyyo has been refining its software and expanding to new platforms ever since.
Thanks to those refinements, Tablo is the most straightforward solution yet for watching over-the-air TV on all your devices. Still, it falls shy of broadcast DVR perfection due to some performance issues and missing features.
Chain of command
Tablo comes in two flavors: The $220 two-tuner model lets you watch or record two channels at once. The $300 four-tuner model allows four simultaneous recordings or live streams from a single antenna.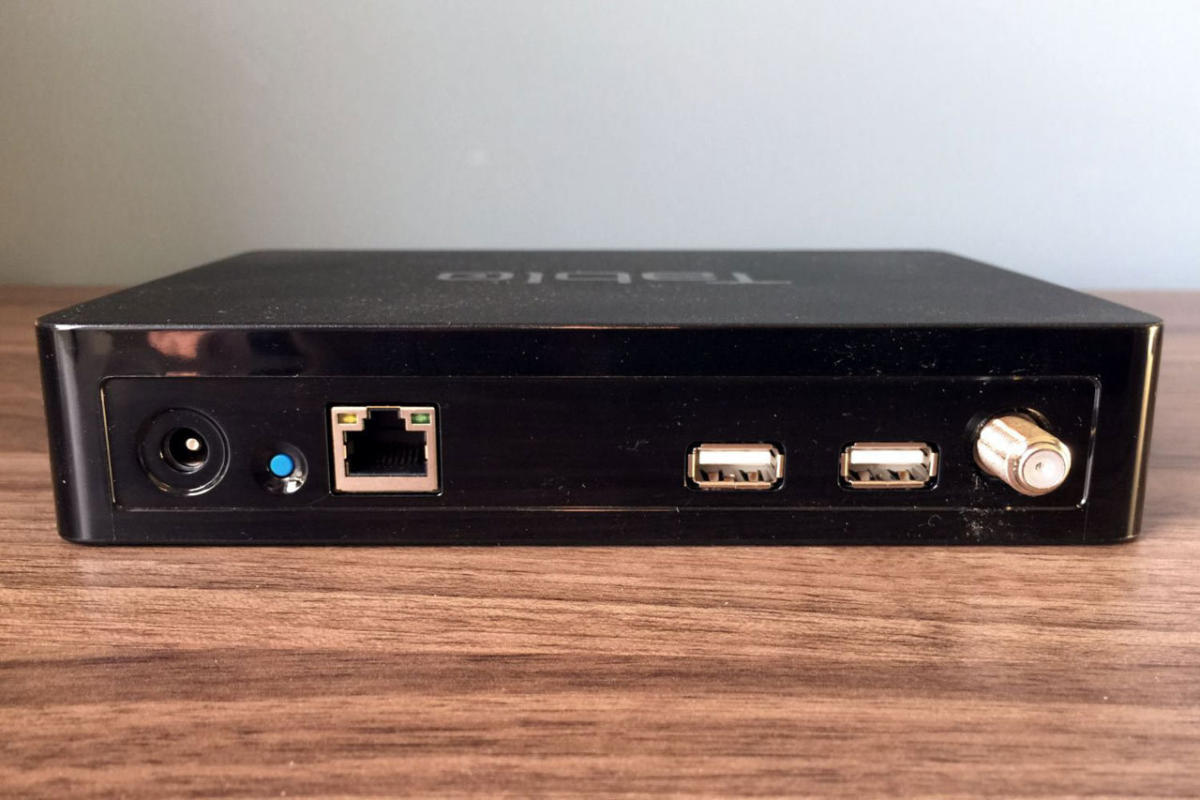 But that's not all the hardware you need. You must also connect an external USB hard drive and an antenna to the box, which then connects to your router over Wi-Fi or ethernet. And because Tablo doesn't connect directly to the television, you also need another device—be it a Roku, Amazon Fire TV, Android TV device, Apple TV, or Chromecast—to receive streams through Tablo's apps.
Mentioned in this article
Roku Premiere+
Price When Reviewed:
$99.99
Despite all those links in the chain, Tablo is fairly simple to set up. Once you've plugged everything in, Tablo's mobile app guides you through the process of connecting to your network, formatting your hard drive, and scanning for broadcast channels. You can then start watching live TV or setting up recordings as Tablo pulls in guide data.
Tablo doesn't require a subscription, but freeloaders only get a one-day channel guide and manual recording. Full DVR service costs $5 per month, $50 per year, or $150 for life. It includes 14 days of guide data, series-based recording, out-of-home streaming, cover art, and various ways to filter the program guide.
Pick your platform
Tablo's greatest asset is its broad device support. Currently, Tablo offers apps for iOS, Android, Fire tablets, Amazon Fire TV, Android TV, Apple TV, Chromecast, Roku, LG WebOS smart TVs, Xbox One, and the web. There's also an add-on for Kodi, a popular media center program for home theater PCs and cheap devices like Raspberry Pi.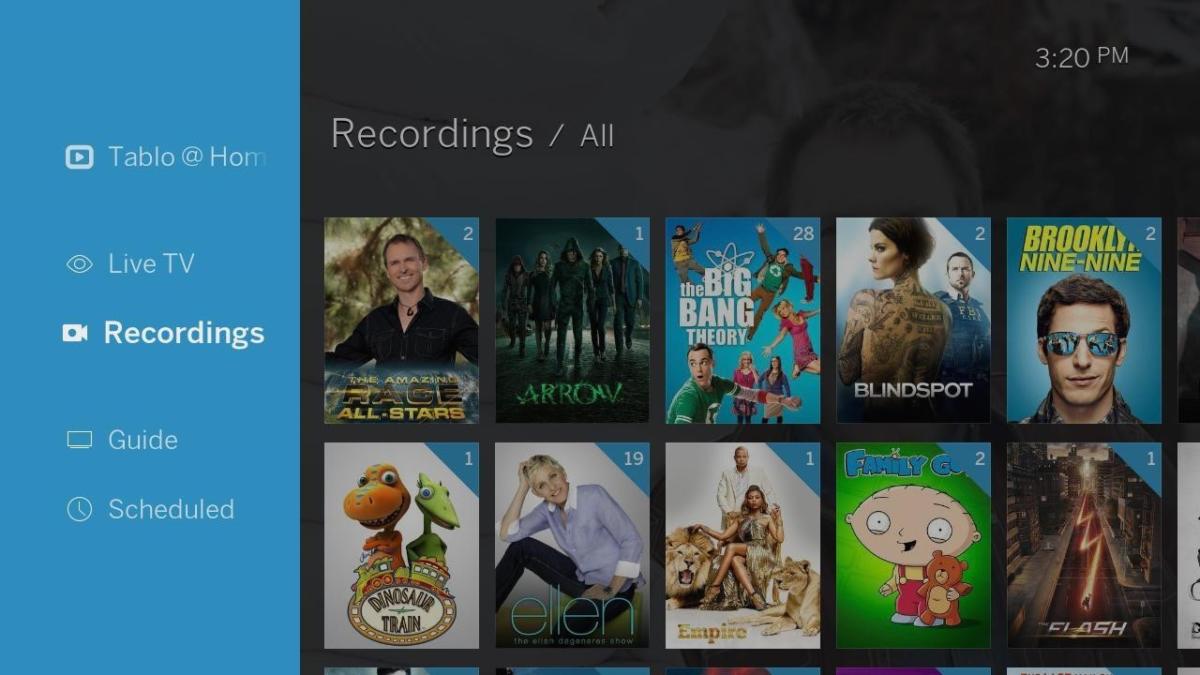 At least in broad strokes, those apps are adequate, with a channel grid for live TV and plenty of ways to sort through upcoming programs. Within minutes, you can build up a sizeable queue of programs to record and watch. Tablo also supports time-shifting for live TV, and it lets you start watching a recording that's still in progress.
Unfortunately, Tablo doesn't allow much fine-tuning in the recording schedule. There's no way to automatically delete recordings after a length of time or number of new episodes, and only manual recordings can have separate start and stop buffer times. You can't record a particular program from a specific channel—a useful approach for avoiding lower-resolution broadcasts—or replace recordings with higher-quality ones when they become available.
Mentioned in this article
That said, Tablo does offer a broad auto-delete function, which begins removing your oldest recordings—unless you've marked them as "protected"—as the hard drive runs out of space. In theory, this should prevent you from worrying too much about granular DVR management, but it'd be nice to have more preemptive control over how much storage you're using.
Tape delay
Tablo's biggest problem is the way it handles live TV. When you flip to a live channel in Tablo, the box converts the video to HTTP Live Streaming—a format supported by Roku and most modern web browsers—and creates a buffer on the hard drive to avoid playback interruptions.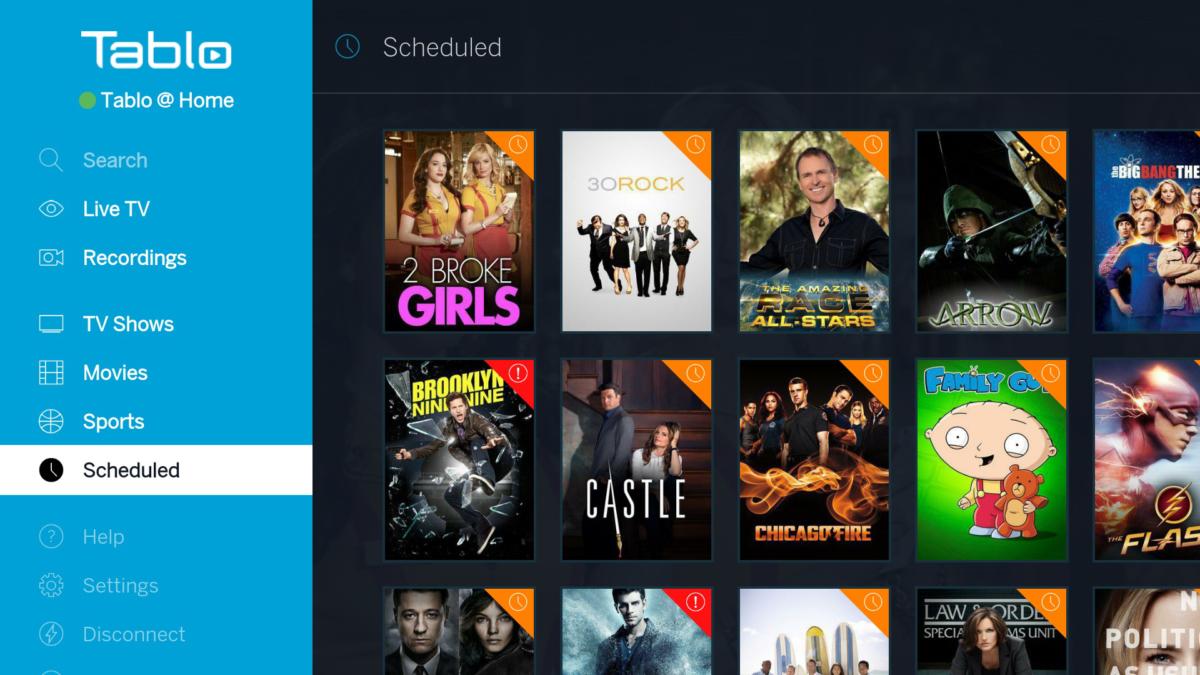 While the HLS format is what enables Tablo's broad device support, the conversion and buffering take time. In my experience, loading a live channel in Tablo would take anywhere from 10 seconds to 30 seconds. Flipping between channels gets faster after they've first loaded, but the delay from the live broadcast remains.
Tablo is also incapable of interpolating channels that broadcast at 1080i resolution, which means certain channels won't provide the smoothness of motion that you normally see with live sports, newscasts, and soap operas. The only channels that provide such smoothness are those that broadcast at 720p and 60 frames per second.
Mentioned in this article
Amazon Fire TV (4K)
Price When Reviewed:
$100
Beyond those limitations, I've experienced some general glitches and rough edges. On a couple of occasions, the box stopped communicating with Tablo's apps until I rebooted it, and I experienced a handful of forced app shutdowns and random error messages. There's also no way to browse the channel guide or recordings list while watching TV in the background.
These issues add up to an experience that will probably irk some power users. Still, no other product has pulled off the whole-home DVR concept like Tablo has. The hardware is simple to set up, the software is competent, and apps are available on all the streaming TV boxes that cord cutters are already using. Tablo isn't perfect, but it's the easiest over-the-air DVR solution to recommend.