At a Glance
Expert's Rating
Pros
Fairly inexpensive, with no subscription fees
Easy to set up and figure out
Handles the basics like time-shifting and watching recordings in progress
Cons
Rudimentary interface with few ways to manage recordings
No options for whole-home viewing
Streaming features add little value
Our Verdict
Channel Master's over-the-air DVR is straightforward, but short on features.
The Channel Master DVR+ is among the least-sophisticated ways to record broadcast TV from an antenna. The interface is crude, recording options are limited, and playback is tied to a single television.
That's not to say a simplistic approach is without merit, especially in a market full of overly complex products. But Channel Master's $249 box is a bit too bare-bones for setting up and managing recordings, and its additional streaming features are a waste of time. It's only worth considering if you're unwilling to spend a little more.
Plug and play
The DVR+ is a slim slab of plastic that connects to your television over HDMI. Plug an antenna into the back, go through the guided setup process, and Channel Master will scan for over-the-air channels, adding guide data based on your zip code. The box also has an ethernet port for internet-based channels (more on that later), an optical audio port, and an IR extender port.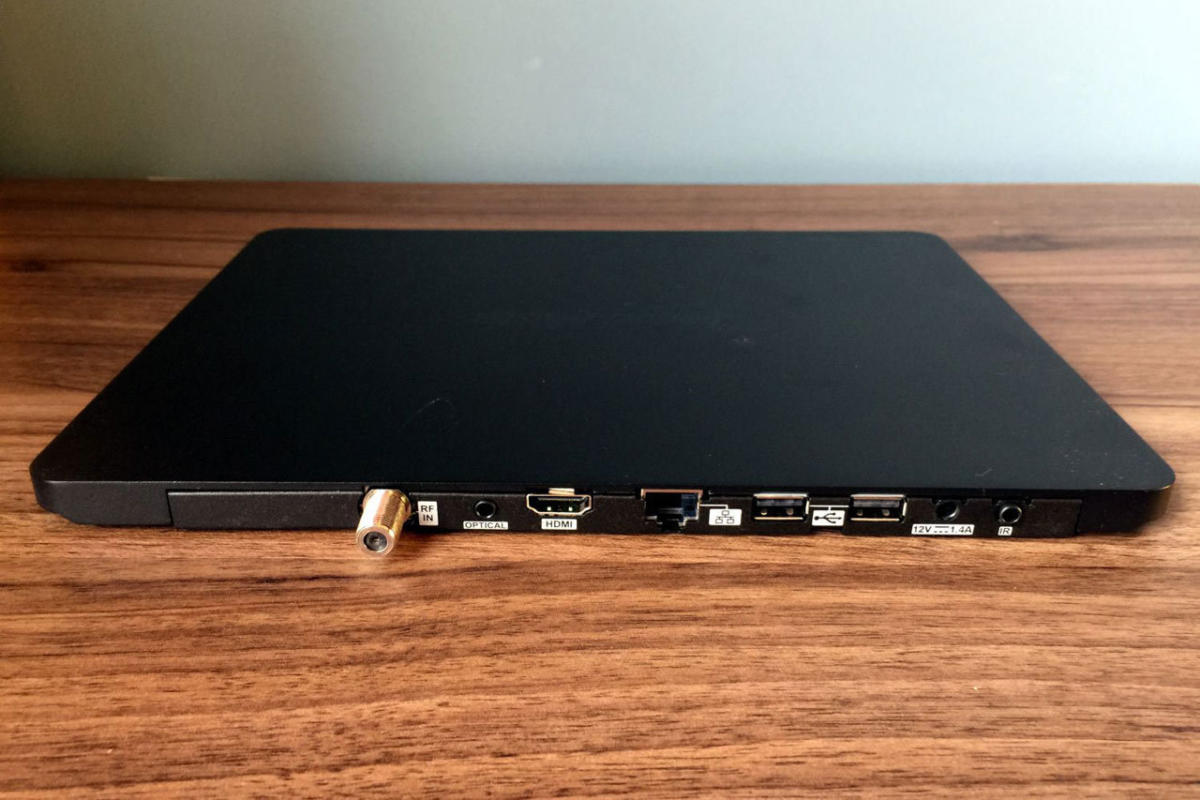 Channel Master's basic $249 DVR+ has just 16GB of storage, and requires an external hard drive for full DVR functionality. If you'd rather avoid the clutter of an external drive, $349 gets you a model with 1TB of built-in storage, but that's an uneconomical option given that external 1TB drives cost around $50 these days. Both models have two USB jacks and a dual tuners—meaning you can record or watch two programs at once—and there are no subscription fees for recording, scheduling, and TV guide data.
Mentioned in this article
CM-7500XWF DVR+ Wi-Fi Adapter
The remote control is a basic IR blaster with lots of buttons, just like you'd expect from a cable box. You can program it to control your television's volume, power, and input switching, letting you safely stow your TV remote away. (There's no on-screen setup for this; you must consult the manual for instructions and pairing codes.)
Although the DVR+ lacks animations or transitions as you scroll about its menus, the hardware loads channels and moves through menus efficiently. And because the box is getting direct antenna input, there's no noticeable drop in picture quality compared to plugging the antenna into your television.
Words and more words
There are two ways to navigate the Channel Master DVR+: You can open an onscreen menu to access the TV guide, DVR list, settings, and search; or you can just press the remote's DVR and Guide buttons. Either way, the interface consists entirely of text, with none of the rich cover art you get from other systems, such as TiVo and Tablo. The channel grid looks a lot like what you'd find on a cable box, and the DVR menu is a staid list of show and movie titles.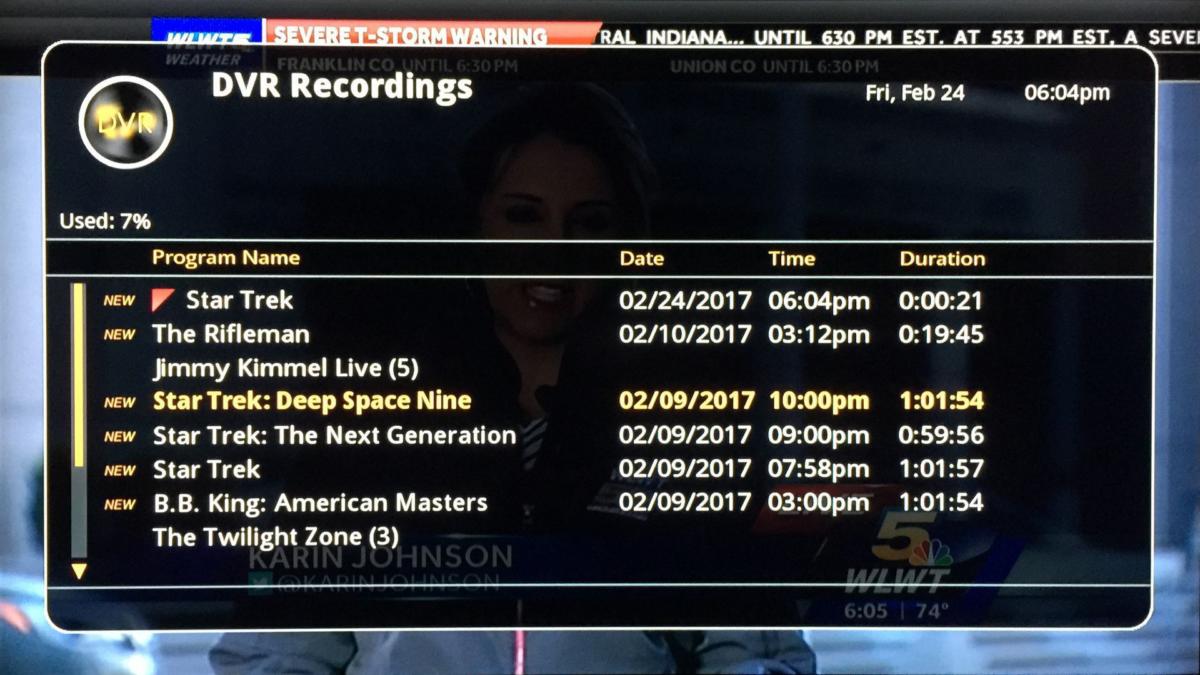 On some level, the no-frills approach is refreshing, even if it's an adjustment coming from the slick software of streaming boxes such as the Roku or Amazon Fire TV, and Channel Master does handle the basics well. The DVR+ automatically buffers live TV for pausing and rewinding, and you can instantly record whatever you're watching with a button on the remote. You can also start watching a recording while the show is still in progress.
The problem is that Channel Master doesn't provide enough tools to take control of those recordings. Other DVR systems, for instance, let you browse upcoming programs by genre, and they provide recommendations based on popularity or your own viewing habits. With the DVR+, you're limited to text searches and whatever appears in the live TV guide.
The system also lacks granularity for managing your recordings. You can't program the DVR+ to only keep a certain number of episodes, limit recordings to a specific channel, or avoid recording in standard definition. The only way to manage conflicts is to scroll through your entire schedule to find instances of overlap, and you can't set up the Channel Master DVR+ to automatically delete certain programs. To clear space, you must delete episodes or series manually.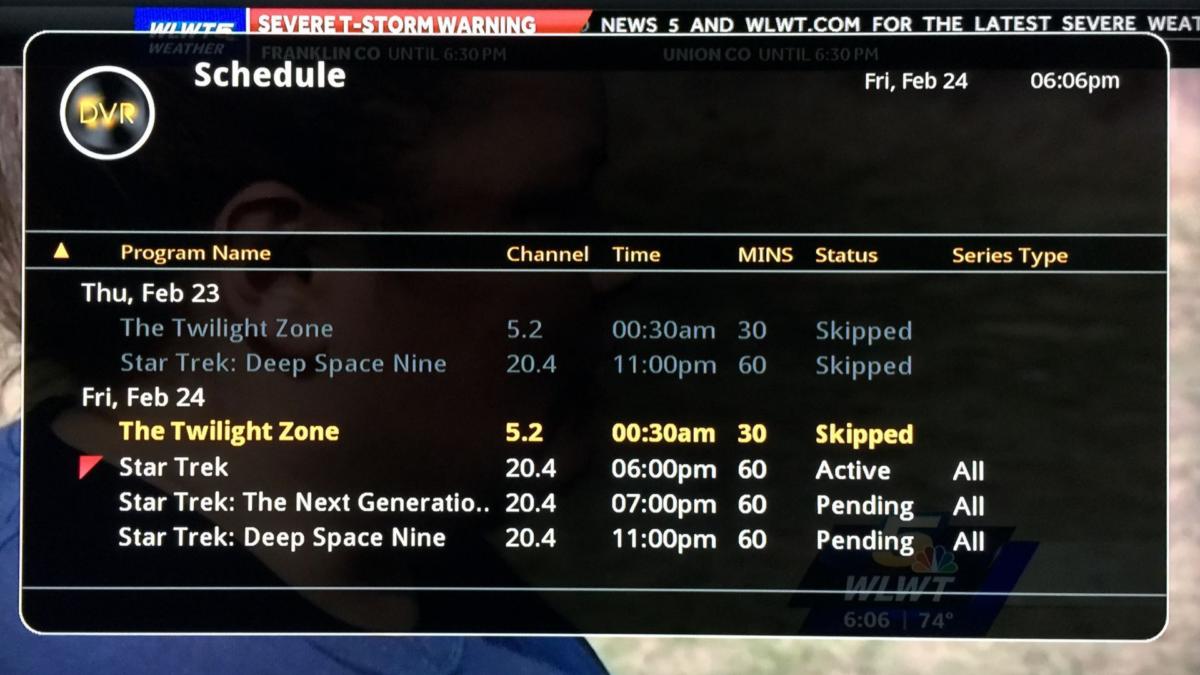 No-frills DVR
Beyond just over-the-air DVR, the Channel Master DVR+ tries to provide some streaming video, but it's woefully inadequate.
For starters, the DVR+ only includes ethernet connectivity out of the box. Getting onto your wireless network requires a $39 USB Wi-Fi adapter, at which point you might as well just buy an Amazon Fire TV Stick or a Chromecast. Channel Master only offers apps for YouTube (which was unbearably slow), Sling TV (which uses an outdated interface), Pandora, and Vudu. There is no app store for adding new streaming services.
Mentioned in this article
Amazon Fire TV Stick with Alexa Voice Remote (2016)
Price When Reviewed:
$39.99
Channel Master also offers a couple dozen live-streaming internet channels, including some popular brands like Newsy and Twit TV, and some obscure ones like JewelryTV and Liquidation Channel. While the idea of combining over-the-air and Internet channels is clever, Channel Master just doesn't have enough valuable content to make connectivity worthwhile.
Meanwhile, Channel Master doesn't offer any kind of whole-home access to your recordings. You can't stream those recordings to other connected devices, like Tablo can, or use extender units, like TiVo's Mini boxes. All your content is bound to a single television.
The sole saving grace is that Channel Master DVR+ is fairly inexpensive next to other over-the-air DVR solutions. The basic system and an external, third-party 1TB hard drive should cost around $300, with no service fees. That's less than the TiVo Roamio OTA ($400), and less than Tablo and HDHomeRun with Plex by the time you factor in service fees and storage.
The Channel Master DVR+ has some value as no-frills solution for over-the-air recordings. But it'd be a lot easier to recommend if did more than just the basics.