At a Glance
Expert's Rating
Pros
A rarity: Audiophile quality from wireless headphones
Superb wireless performance; plus, aptX codec support on the rose gold edition
Ultra-compact form factor for an over-the-ear design
Cons
Tight headband requires a fews days of break-in to loosen up
Midrange can lack some warmth at times
Stock ear-cups may be too small for some
Our Verdict
The Crossfade 2 Wireless are the best-sounding wireless headphones V-Moda has ever produced. While the refined bass response is far more accurate and natural, bass-heads may not take immediately to the new voicing.
Best Prices Today: V-Moda Crossfade 2 Wireless
V-moda headphones, a perennial favorite among DJs, are designed in large measure by the company's founder and CEO, Val Kolton. The all-new Crossfade 2 Wireless are the first over-the-ear headphone to ship since Roland acquired a majority stake in V-moda late last year.
The company sent the rose-gold edition for review, which support the aptX Bluetooth codec and cost $350, a $20 premium over the matte white and matte black models that don't include aptX support. Going by looks alone, you might conclude Kolton made just a few tweaks to the original design, which I reviewed just last September. You'd be mistaken.
First impressions can be deceiving
The overall design and shape of the new headphones is, for all intents and purposes, identical to the original. The size, look, feel of the headband remains unchanged. Play/Pause and volume tactile controls are still located on the right ear cup. The Bluetooth power and pairing switch is perfectly located where your thumb rests when holding he right ear cup. The bottom of the right ear cup has a 3.5mm input and micro-USB charging port recessed on the bottom of the left ear cup.
Mentioned in this article
Crossfade Wireless
Price When Reviewed:
$300
Look closely, however, and you'll notice a few significant cosmetic differences. Most over-the-ear headphones aren't travel friendly. When they are, the ear cups normally twist to lay flat or partly fold. The Crossfade 2 have a small hinge where the headband and ear cups meet. This CliqFold hinge system folds both ear cups all the way back to touch the back of the headband. The result is a footprint that's smaller than any other high-end over-the-ear headphone I've tested; it's 35- to 50-percemt smaller than the Beyerdynamic Amiron Home, B&W P7 Wireless, Meze 99 Classics, Oppo PM2, or Sony MDR-1A.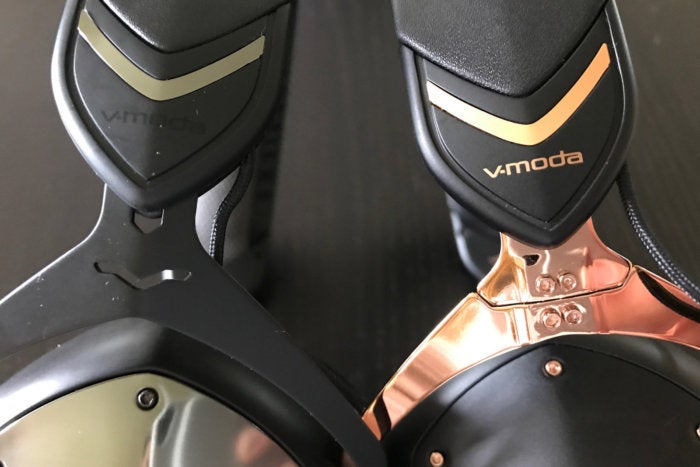 The stock ear pads are now memory foam. I compared the previous generation's foam ear cups to the new Crossfade 2 Wireless memory foam pads, which V-moda affectionately calls "Bliss." There's no comparison. The memory foam pads are thicker, slightly deeper, and much more comfortable. This is a very smart upgrade.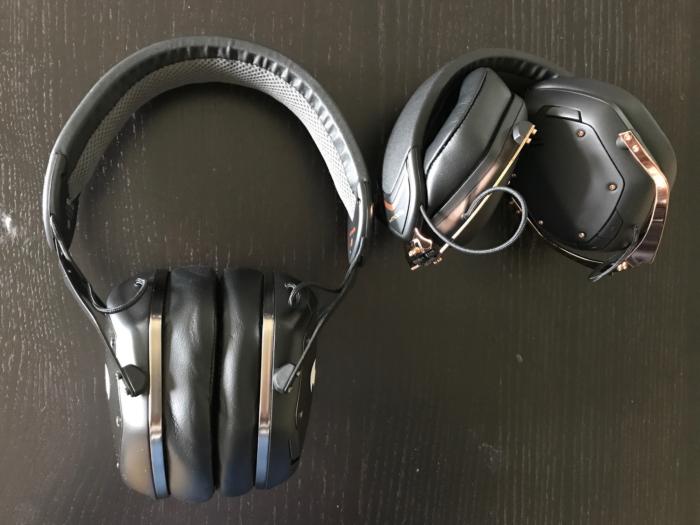 The original Crossfade delivered excellent battery life, and the new model takes things even a step further. A larger battery provides as much as 15-percent longer battery life for up to 14 hours of music listening. In my tests, I went days without needing to recharge the Crossfade 2.
Customization is one of the other features that sets V-moda headphones apart from the competition: Beyond the base colors, you can order your headphones with different 3D-printed plates for the ear cups: You can choose from custom colors; different materials, including precious metals, fibers, or laser-engraved aluminum; and a variety of monograms, textures, or a custom design that you upload.
Some customizations come at no additional costs, while others–such as platinum or gold plates–definitely cost extra. You can choose from various accessories, too, including optional microphones and cables. A high-quality case, a cable with an inline microphone, a micro-USB cable, and a 3.5mm-to-1/4-inch headphone adapter are all included.
Since the basic design hasn't changed, any customized parts or accessories you might have ordered with the first-generation Crossfades will fit the new model as well. You can experiment with all the possibilities on the manufacturer's website.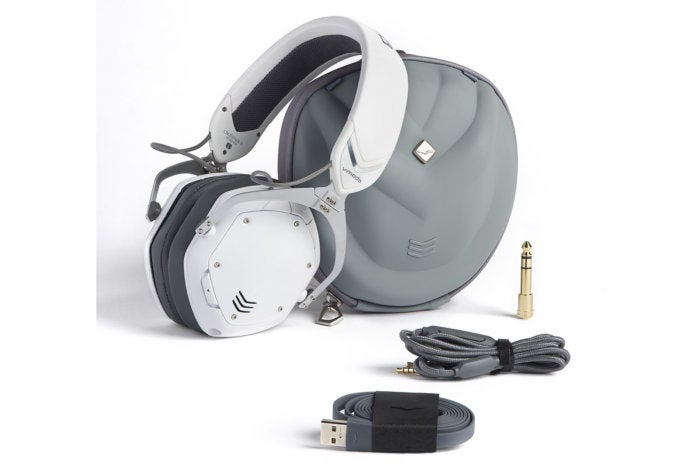 Certified for Hi-res Audio
Mentioned in this article
Beyerdynamic Amiron home
Price When Reviewed:
$599.00
The new Crossfade 2 Wireless have some surprises under the hood, including 50mm dual-diaphragm drivers with inner and outer rings that V-moda says separate the bass from bleeding into the mids and highs. There is also a copper-clad aluminum wire (CCAW) voice coil that V-moda says is capable of reproducing frequencies up to 40kHz, which is well beyond the limits of human hearing. The Crossfade 2 have received Hi-Res Audio certification from the Japan Audio Society (JAS).
Audio products bearing the Hi-Res Audio certification aren't automatically superior to products that aren't certified. The manufacturer pays a licensing fee for the designation and agrees to follow a set of product guidelines and performance requirements, which you can read about in the document below:
HES Product Strategy Department Product Planning and Marketing Division Home Entertainment & Sound Business Group Sony Corporation
Sony Corporation
.
While I was happy to see the addition of the aptX codec, I was secretly hoping that the new model would also inlcude the new aptX HD codec. To me, that would have really been the icing on the cake for wireless hi-res music playback.
Nevertheless, for non-critical listening, aptX is good enough. I paired the Crossfade 2 on a variety of Bluetooth devices, including an iPhone 7 and a Pioneer XDP-100R high-resolution digital audio player. The Pioneer immediately recognized the Crossfade 2 as an aptX headphone and enabled support for it.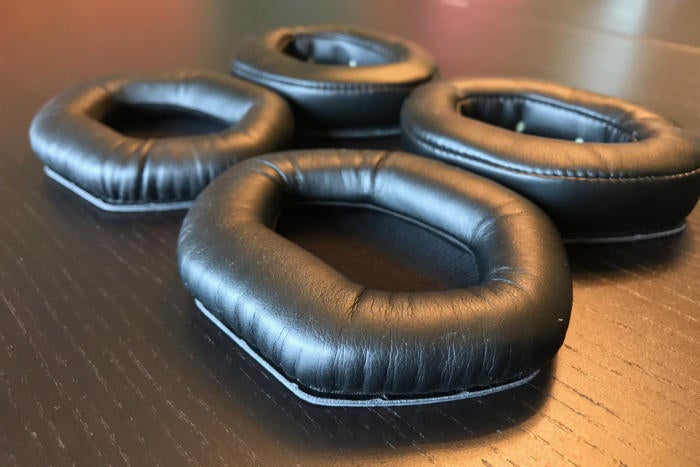 Connecting the Crossfade 2 wirelessly via Bluetooth produces some fine hiss and slight digital artifacts that tend to be characteristic of Bluetooth headphones. You might notice these more in environments with a low noise floor (like a library), but they'll be overshadowed by music in most listening situations.
Mentioned in this article
PIoneer XDP-100R
Price When Reviewed:
$699
I tip my hat to Val Kolton and the V-moda team. The sonic signature of the Crossfade 2 via Bluetooth is remarkably similar to a wired connection. I've reviewed other headphones, including the Sony MDR-1000X, which sound vastly different with a wireless connection compared to a wired one.
Bluetooth range was excellent, generally meeting the 10-meter range stated in the specs. I did notice one particular anomaly the I couldn't reproduce faithfully. On three occasions I had a very odd problem where my audio would start to stutter and drop over 20- to 30 seconds—even if the files were saved locally to my iPhone. Each time it happened, I noted that the audio drops correlated with my iPhone intensively downloading data via cellular. Downloading data via cellular wouldn't reproduce this anomaly every time, however. My gut tells me that the issue was iPhone-related but I figured it was worth a small mention.
Speaking of cellular, if you like to use your headphones for calls, then you'll be exceedingly pleased with the Crossfade 2. There wasn't a single instance where someone on the other end of a phone call had trouble hearing me. I conducted multiple calls with both Bluetooth and the inline microphone. Both worked perfectly every time.
You'll need to break them in
I was smitten by the fit and feel of the original Crossfade Wireless. They were seemingly perfect, with the comfortable feel of studio headphones. You can therefore understand why I was taken aback when I put on the Crossfade 2. They felt super-tight and uncomfortable. And I wasn't there only one. Friends and colleagues who tried on the Crossfade 2 at the beginning of my review period immediately commented on the exact same thing.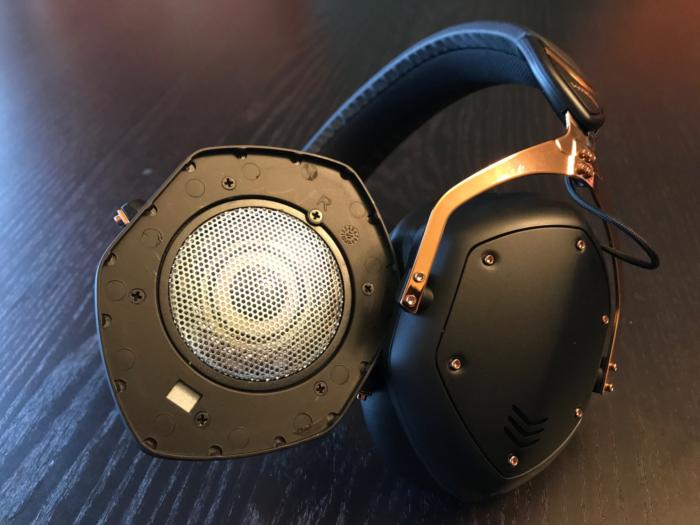 But don't be alarmed. As with some other headphones I've tried (most notably Bowers & Wilkins' cans) the Crossfade 2 will loosen up over time. Until that happens, you might not be able to tolerate long listening sessions with them. If nothing else, take the initially tight headband as a sign of quality. The SteelFlex headband meets or exceeds military-level MIL-STD-810G test standards for durability. V-moda claims that the headband can be bent completely flat 10 times without damage.
I found the included pads to be little small; my ears touched the edges. If you prefer larger ear pads like I do, then you'll do well to upgrade to V-moda's XL memory foam ear pads. They make a huge difference. I had a pair on hand and simply swapped out the stock pair with the XL pair. It's easy to do and another nod to V-moda's ability to accessorize the Crossfade 2 Wireless. In case you're wondering, I divided my listening between both sets of ear pads.
The Crossfade 2 provide superb passive noise isolation. I personally tend to prefer good passive noise isolation to active noise isolation, which can tend to introduce some noise coloration to the music. Even in noisy environments, such as cafes and trains, I popped these headphones on, hit play, and got lost in sonic bliss.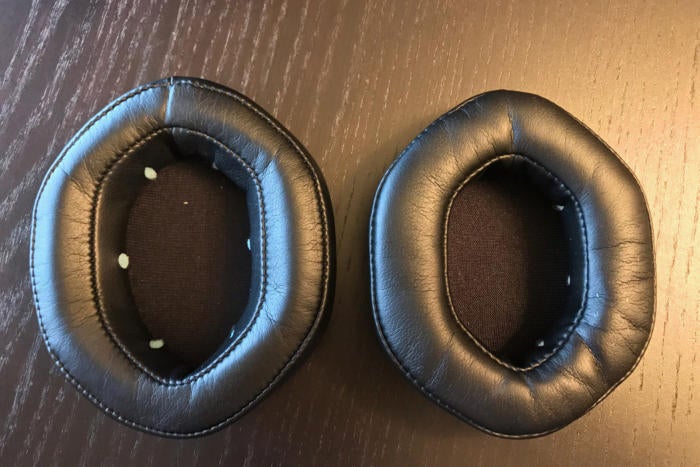 Significant sonic improvements over the original
While I loved so many things about the original Crossfade Wireless, I never pegged them for strict sonic accuracy. As I noted in my original review, they were just too bass heavy. I expected to hear the same when I put on the Crossfade 2, but was I completely wrong. The Crossfade 2 are the most natural sounding and sonically accurate headphones V-moda has ever created.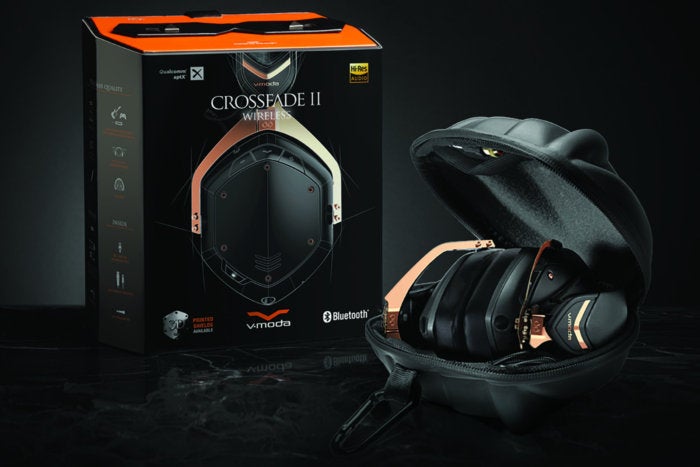 Playing Sarah McLachlan's "Perfect Girl" from Afterglow Live, was a perfect example. The recurring synthesized bass line sounded clean and deep without once delving into an unnatural boost. I loved it. Comparing the same track on the original Crossfade Wireless revealed decidedly bloated bass.
If you think natural equates to dull, then think again. Dynamics abound. Taut, thumping beats on Alanis Morissette's "Woman Down" from Havoc and Bright Lights will leave you tapping your foot. Kick drums on the Eagle's "Hotel California" from Hell Freezes Over, Sade's "Solder of Love" from the eponymous album, and Adele's "Cold Shoulder" from 19 will punch you forcefully in the gut and have you smiling with every decisive blow. In every case, bass was tight, controlled, and well-defined. The Crossfade 2 will go toe to toe with just about any headphone in this regard, but they couldn't quite reach the visceral, dynamic impact of the far more expensive B&W P9 Signature.
Mentioned in this article
Meze 99 Classics Walnut Silver headphones
Price When Reviewed:
$309
The Crossfade 2 Wireless' more natural, realistic voicing payed off huge dividends in every single musical genre. I felt that jazz, in particular, benefited most. Holly Cole's cover of "I Can See Clearly Now" sounded far too bloated on the original Crossfade Wireless, to the point where the bass was overpowering Cole's vocals and every other instrument. Not so with the Crossfade 2. Bass fell right in line and every instrument and took on its precise, complementary role in the song's arrangement.
Another sonic improvement with the Crossfade 2 is the midrange's openness. For those who like a colored, warm-sounding midrange, then the Crossfade 2 might not be your cup of tea. For me, every track I played was crystal clear and superbly detailed. Indeed, I did an A-B comparison with several other headphones and I kept coming back to the euphonic sound of the Crossfade 2 Wireless. I could pull out different layers, instruments, and musical complexities with ease.
The Crossfade 2 embraced high-res music files with an uncanny sense of detail and fidelity. The 96kHz MQA version of Tom Petty's "Here Comes My Girl" was absolutely pristine. Firing up high-res versions of Led Zeppelin II, Pink Floyd's Wish You Were Here, or any number of contemporary high-res recordings from Chesky Records reaffirmed my positive impressions.
The bottom line: Made for the critical listener
The V-moda Crossfade 2 stake their claim emphatically on audiophile turf. If you have envied the cool look, luxurious feel, personalized accessories, or features of previous generation V-moda headphones, but were discouraged by their sonic coloration, then consider this a major wake-up call. You'll definitely want to give the Crossfade 2 Wireless a serious audition. Whether diehard V-moda fans will like the Crossfade 2's more accurate and natural sound remains to be seen.
Best Prices Today: V-Moda Crossfade 2 Wireless