Sometimes I like to imagine a future where DVR doesn't exist. Instead of wrangling with scheduling conflicts and storage limits, people should just be able to watch what they want on demand, preferably with no commercials. In other words, all TV should be more like Netflix and Amazon Prime.
But as television moves online in the form of streaming TV bundles, DVR remains a crutch. AT&T's DirecTV Now is tough to recommend without DVR, Sling TV is scrambling to add DVR, PlayStation Vue is the best streaming bundle right now largely because of DVR. YouTube TV and Hulu's upcoming bundle will include DVR at the outset.
While I wish the DVR would step aside in favor of easy on-demand access to everything, I've come to understand that the situation is too complex to be resolved anytime soon, at least for traditional TV channels. With DVR, as with everything in television, change doesn't come easy.
Fighting for rights
During the CES trade show in January, I asked Sling TV CEO Roger Lynch why DVR isn't going away. In response, he pointed to the licensing agreements between TV networks (such as Fox and NBC Universal) and the studios that produce TV shows (such as Sony Pictures and Warner Bros. Television).
"The biggest issue there is that most of the content that you watch on channels, the channel doesn't own the content, because they license the content, and that license is just for a period of time," Lynch said. "The worst case is it's only for the live broadcast, or it could be that plus three days, or seven days, or 30 days, or maybe the season. But it's not in perpetuity."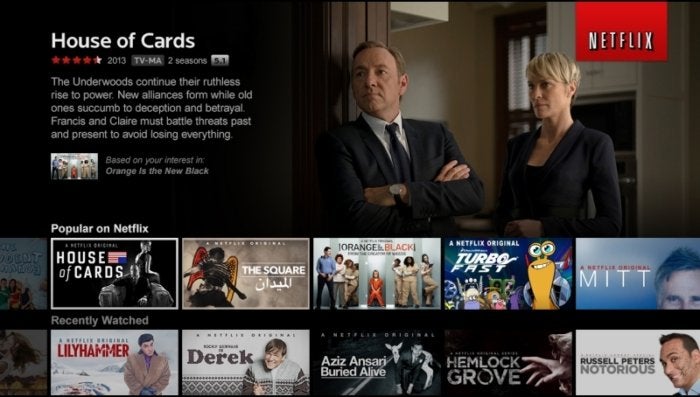 TV networks could always pay more for longer licensing periods, and that is becoming more common at least for current seasons of shows. As Deadline reported last year, networks are more frequently securing "in-season stacking rights" for TV shows, giving them on-demand privileges for an entire season, rather than just a handful of recent episodes. Networks are also increasingly looking to own or co-own scripted shows outright as a way to maintain full control over on-demand distribution. These developments could allow streaming bundles like Sling TV to offer more on-demand episodes from a given show.
But giving viewers the ability to binge watch multiple seasons of a TV show isn't always in the best interests of networks and studios interests, and might not even be the best-case scenario for cord cutters.
According to Deadline, Netflix typically pays a higher rate to license a TV show if the full season hasn't appeared online yet. Studios might crunch the numbers and realize they're better off preserving full-season rights so they can make more money through on-demand services down the road. That's great for Netflix subscribers who want to binge-watch Better Call Saul, but not so great for streaming bundles that don't have DVR service.
The ad issue
The other advantage of DVR, aside from just getting to watch on your own schedule, is the ability to fast forward through advertisements. On-demand video doesn't always offer the same privileges.
With streaming bundles like Sling TV and DirecTV Now, some channels include mandatory ad breaks in their on-demand libraries. And while Sling TV has a useful "Replay" feature that lets users jump back through several days' worth of past programming without setting up a DVR, Lynch told me that some channels don't support it because Sling hasn't yet put in measures to prevent ad-skipping.
Even among on-demand services from traditional TV networks, ads are the norm. Both CBS All Access and Hulu (which is jointly owned by Disney, Fox, and NBC) charge a $4-per-month premium for the ad-free versions of their services. Hulu CEO Mike Hopkins has also repeatedly assured the industry that most people accept the ads, and that ad sales will grow.
A recent Bloomberg story on Time Warner earnings includes a telling chart: Time Warner's Turner division, whose channels include CNN and TNT, makes nearly as much money from advertising as it does from subscription fees. TV networks aren't going to abandon that revenue stream anytime soon, even if they realize the ads are driving people away.
This is especially true of sports programming, which makes up a sizeable chunk of TV networks' ad revenue and remains by far the biggest driver of growth in TV ad spending according to Standard Media Index. The cost to carry sporting events has been skyrocketing for years, yet TV networks go along with those costs largely because of the ad revenue to be made. Even if networks offered convenient on-demand access to game replays, it's unlikely that ad-skipping would be part of the deal.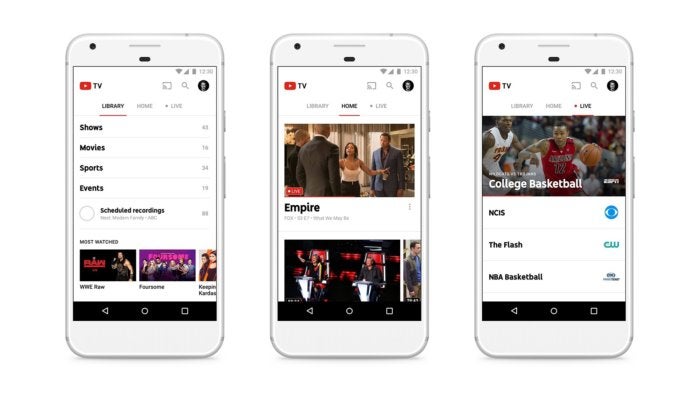 All of which is to say that DVR remains a vital function for traditional TV channels, despite the fact that it's no longer technically necessary. With the industry being so resistant to change, users have no choice but to drag an archaic viewing method into the streaming age.
Of course, you could sidestep this whole issue and subscribe only to streaming services that exist outside the traditional cable ecosystem, provided you're willing to make some sacrifices. But that's a column for another day.
Sign up for Jared's Cord Cutter Weekly newsletter to get this column and other cord-cutting news, insights, and deals delivered to your inbox.