At a Glance
Expert's Rating
Pros
Recording options offer plenty of granularity
Nearly ubiquitous app support for DVR streaming in- and out-of-home
Low up-front cost if you have a PC or Shield already
Cons
Complex setup with little flexibility for antenna placement
Confusing disparity between live and DVR apps.
Limited support for pausing and rewinding live TV.
Our Verdict
Plex provides a powerful whole-home DVR for over-the-air channels, but the setup's a doozy and you can't time-shift.
For a certain type of cord cutter, the demise of Windows Media Center has been rough. Microsoft's media software provided an easy way to record free broadcast TV from an antenna to a PC, creating files that could be streamed to other devices with server software such as Plex.
Now that Windows Media Center is retired, Plex has stepped up with its own over-the-air DVR solution. With a Plex Pass subscription and SiliconDust's HDHomeRun networked TV tuner, Plex users can record free broadcast channels through an antenna, and then stream those recordings to the Plex client app on practically any other device, both at home and on the road.
But while Plex's DVR software is powerful, with lots of granular settings for managing your recordings, it's not for everyone. Setup can be a hassle, and the lack of built-in support for live and time-shifted TV will be a dealbreaker for some.
Bill of materials
Mentioned in this article
To record over-the-air channels with Plex, you need an antenna hooked up to a SiliconDust HDHomeRun tuner, which connects to your home network router over ethernet. The basic Connect model costs $100, while the $180 HDHomeRun Extend has built-in, hardware-based h.264 transcoding, which consumes less bandwidth and storage for recordings. For cable subscribers, the $120 HDHomeRun Prime supports CableCARD input, but some channels—such as HBO—have extra encryption to prevent recording.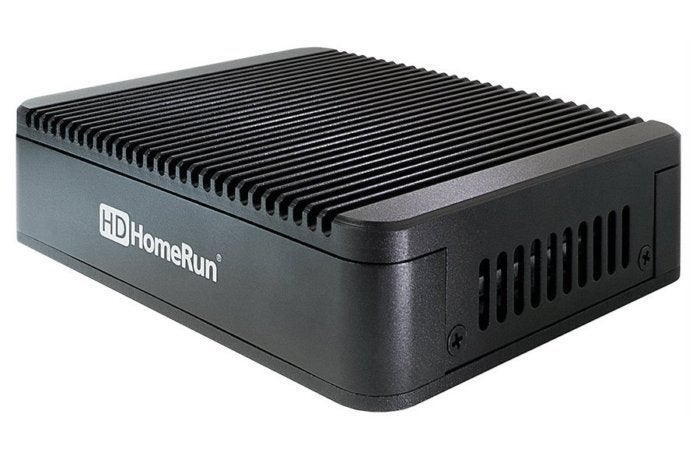 You also need a PC, NAS box, or Nvidia Shield TV ($200) to run Plex's Media Server software. And to store recordings, you'll need plenty of hard drive space. If your PC doesn't have ample space built-in, or your don't opt for the $300 Nvidia Shield TV Pro, expect to spend at least $50 for an external USB drive.
All told, the hardware will cost at least $350 if you're using a Shield, and more for PC-based setups, and that's before you add the Plex Pass subscription at $5 per month, $40 per year, or $150 for lifetime service. Obviously this solution makes the most financial sense if you already own a PC, NAS box, or Shield, or you were planning to get one for other reasons.
Setting it up
Mentioned in this article
The major caveat with HDHomeRun is that it requires a wired ethernet connection to your router. While this connection allows the tuner to preserve picture quality, it also means your router must have access to solid antenna reception, whether it's from a nearby indoor antenna or a rooftop antenna wired through the house.
Once the tuner is running, you can set up DVR through Plex's web client, which is accessible from any computer or mobile device. This part is easy: Plex automatically finds your tuner, detects the zip code, and begins pulling in local TV guide data.
[ Further reading: The best NAS box for media streaming ]
After setup, you'll see "Program Guide" and "Recording Schedule" options in the sidebar menu on Plex's web client, and these menus are where Plex really shines. You can browse through currently-airing and upcoming programs, drill down into TV shows and movies by genre, sort by name or air date, and search for shows by name.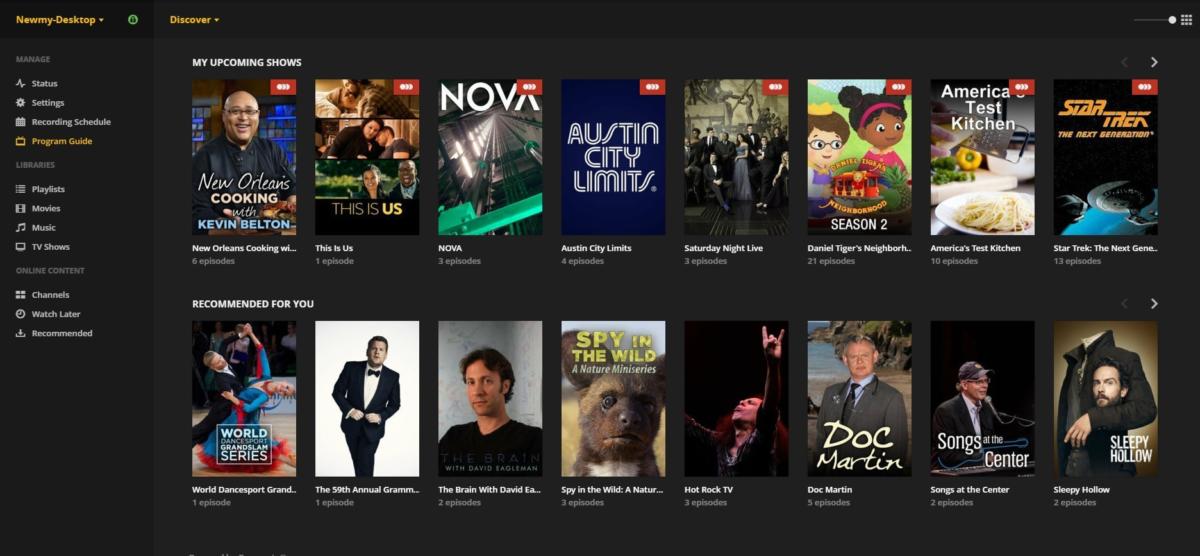 Plex also offers plenty of options to manage recordings, letting you record entire TV series, new airings only, or individual episodes. There's an option to record only from a specific channel, and an option to replace recordings with higher-resolution versions when possible. Every recording can be programmed with start and stop buffer times, and you can auto-delete recordings after a certain number of new episodes become available. (That last option's crucial for late-night TV and the news.)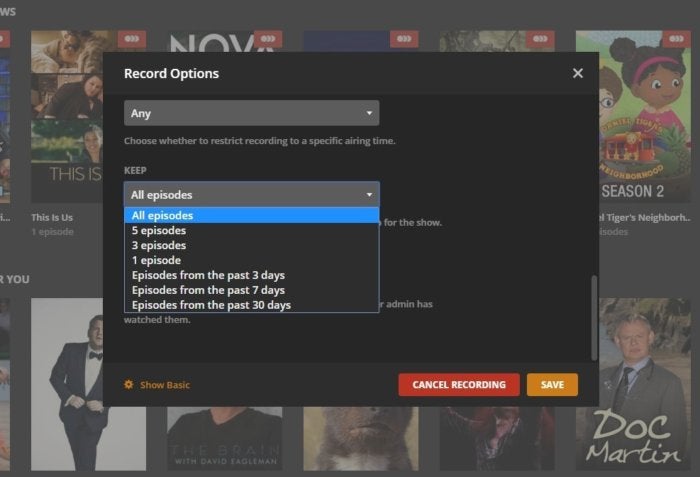 Anywhere you are, not any way you want
It's only when you sit down to watch that things start to get confusing.
For recorded TV, you must use Plex's client apps, which are available on iOS, Android, Windows, Mac, web browsers, Apple TV, Amazon Fire TV, Android TV, Chromecast, Roku, Xbox consoles, PlayStation consoles, and even some smart TV platforms. You don't need to be inside the house either, as Plex supports remote access to your server.
Recordings funnel into the same system Plex already uses for other video sources, such as ripped DVDs and downloads. The Plex app has separate sections for TV Shows and Movies, and automatically pulls in thumbnail artwork and descriptions. Plex also remembers what you've watched, so you can quickly pick up where you left off. It's a pretty slick system.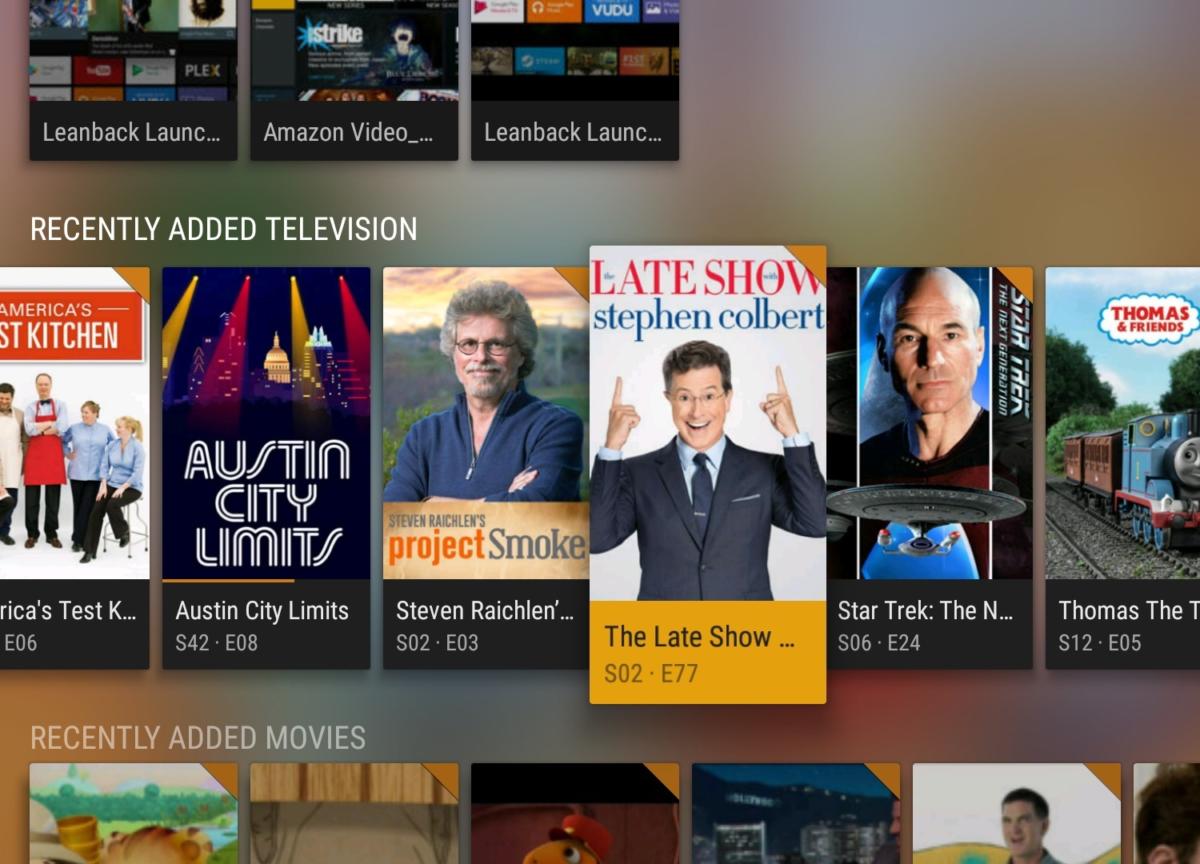 But for live TV, you must use a completely separate set of apps, because Plex doesn't support live viewing on its own. On Windows, Android, Android TV, Fire TV, and Xbox One, you can use HDHomeRun's own apps, but those don't support time-shifting for live broadcasts. Apple TV and iOS users can download the third-party Channels app, which does support time-shifting, but these apps cost $15 extra. PC users can also install third-party Plex plug-ins for live and time-shifted TV—with the added benefit of Roku support—but these are cumbersome to navigate and have longer channel load times than HDHomeRun's native apps.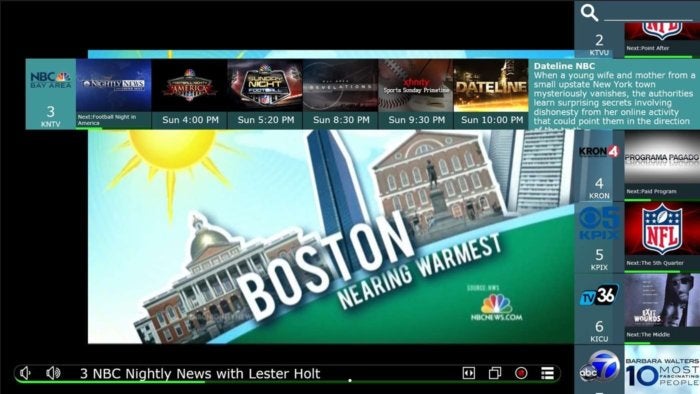 And no matter what solution you go with, you won't be able to start a recording and watch while the program is still in progress. Unless Plex adds its own live and time-shifted TV support, the whole situation is going to be a mess for the average consumer.
The saving graces here are HDHomeRun's excellent picture quality, Plex's powerful recording options, and the overall quality and ubiquity of Plex's client apps. But the issues with platform support, the lack of time-shifting, and the overall rigamarole of setting everything up makes this more of a power-user solution than a mainstream one.