The timing seemed appropriate last Sunday when NBC blocked all online streaming services from showing the Golden Globe Awards. The broadcaster failed to secure those rights from the producer, so unless you had cable, the only way to watch the broadcast was through an antenna. If you're in the market for an over-the-air antenna, be sure to check out our in-depth coverage.
Just a few days earlier, the over-the-air antenna had become the unsung hero of CES, the tech industry's annual mega trade show in Las Vegas. Tech companies large and small are now integrating antenna support into their products in fascinating new ways, having realized that even in the age of streaming video, this free source of broadcast TV should not be ignored.
Antenna on your own terms
Most of the antenna tech on display at CES fell into one of three categories.
First, there's the networked antenna tuner. Instead of plugging an antenna directly into your television, products like the Mohu AirWave (above) and Tablo Live (below) let you set up the antenna wherever reception is best, and then stream the signal over Wi-Fi to apps on your phones, tablets, PCs, and streaming boxes. (The $150 Mohu AirWave includes the antenna and tuner in a single unit, while the $100 Tablo Live is just a tuner that connects with any antenna.)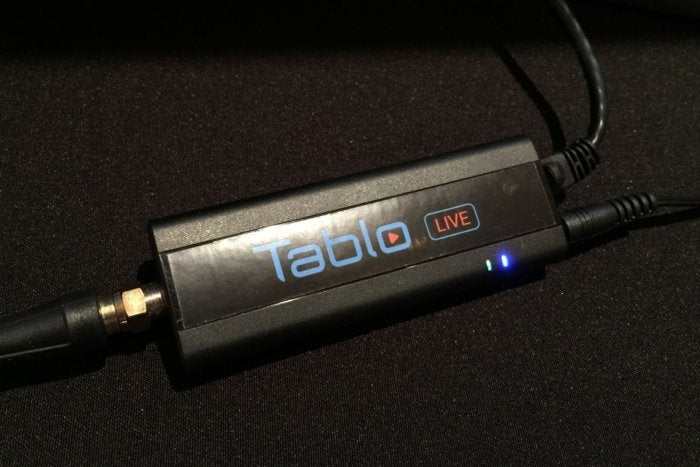 Aside from improving reception, a networked tuner can de-clutter your living room, and it spares you from setting up a separate antenna for each television. It also lets you stream on screens that don't accept antenna input directly, such as phones and tablets.
CES also brought some new broadcast DVR products. With Tablo's upcoming Droid app and USB tuner, Android TV devices such as Nvidia Shield will be able to store and play recordings from over-the-air channels. Think of it as a simple do-it-yourself DVR and streaming solution, with more apps and cheaper service ($4 per month, or $40 per year) than a TiVo.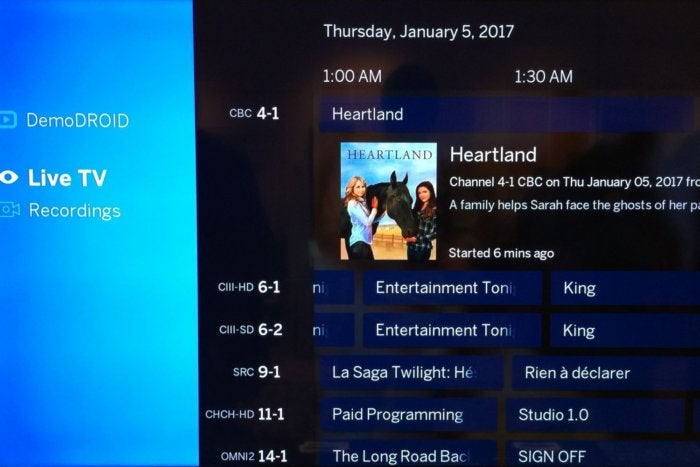 Tablo is also working on a cloud-based DVR for its Live tuner. This will let users skip the dedicated DVR box and hard drive, and easily access their recordings from anywhere.
Finally, we're starting to see the integration of over-the-air content with streaming video. Sling TV, for example, is now encouraging streaming-device makers to support antenna input, and it has created a unified guide for streaming cable channels and over-the-air broadcasts. The first device to support this will be AirTV, an Android-based streaming box with an optional USB antenna tuner. (Both AirTV and Sling TV are Dish Network subsidiaries.)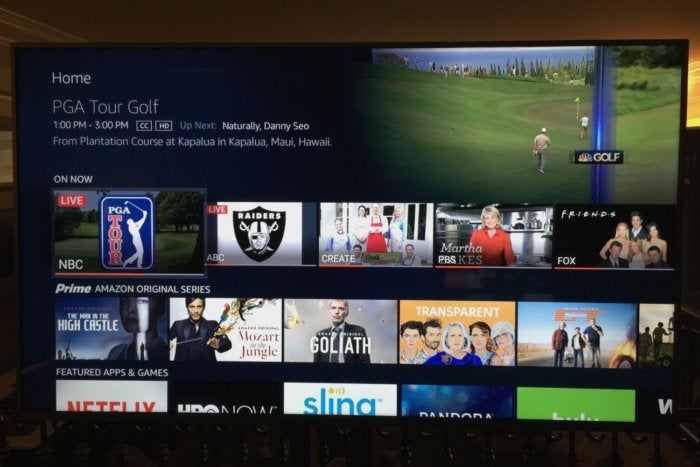 Amazon is also blurring the lines between streaming and broadcast with a slew of Fire TV Edition televisions from Seiki, Element, and Westinghouse. Antenna channels get a dedicated row on the Fire TV home screen, and recently watched channels appear alongside apps and other content in the "recent" menu. The TVs also allow pausing and rewinding live channels using internal storage or a USB thumb drive. Given all the work Amazon put into these integrations, perhaps USB tuner support for Amazon's Fire TV set-top box won't be far behind.
Overcoming shortcomings
All of these developments are coming at just the right time, as new services like Sling TV, PlayStation Vue, and DirecTV Now look to bring online cable channels to streaming devices. So far, all of these services have struggled get support from local affiliate stations, which means local broadcast feeds are unavailable in most markets. And as the Golden Globes illustrated, getting a live broadcast channel through streaming doesn't guarantee that every program will be available.
The antenna turns out to be a great equalizer for content. It's not subject to the licensing foibles and access restrictions of streaming, and DVR falls under fair use, just like it does with cable channels. And of course, the broadcasts are free (because they use public airwaves), which is a big deal as major networks demand ever-higher broadcast re-transmission fees from cable and satellite providers.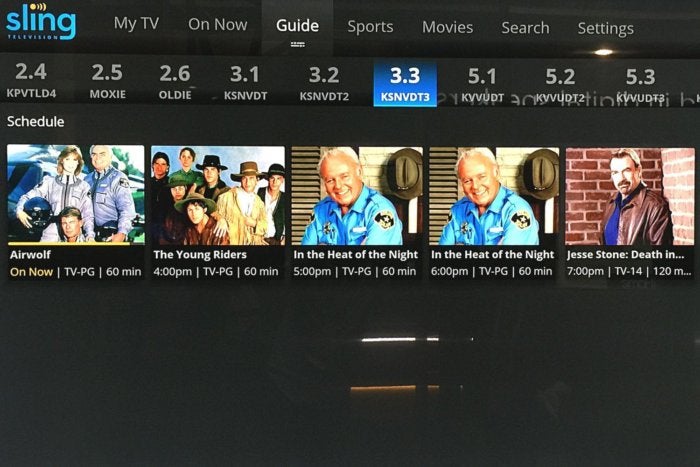 Much like cord-cutting itself, antennas are not a magic solution for replacing cable. The channel selection is limited, reception depends on many variables—from the proximity of broadcast towers to the location of the antenna to the weather outside—and setup is more complicated than plugging a single box into your TV.
But as technology companies try to reach a growing audience of cord cutters, using an antenna won't require giving up modern TV conveniences like DVR and streaming device integration. Despite being decades old, the antenna is starting to feel young again.
Sign up for Jared's Cord Cutter Weekly newsletter to get this column and other cord-cutting news, insights, and deals delivered to your inbox.