Onkyo is jumping onto the growing Alexa voice assistant bandwagon, showing off its VC-FLX1 smart speaker that features Amazon's cloud-based voice assistant. Amazon first announced that it was launching an Alexa SDK for third-party hardware vendors last year, and at CES this week, it's been popping up in everything from refrigerators to phones.
As you'd expect in a smart speaker, the VC-FLX1 has Bluetooth and Wi-Fi, and comes bundled with many of today's most popular streaming services and Internet ratio. What makes the VC-FLX1 a bit different, however, is its additional hardware features and sensors.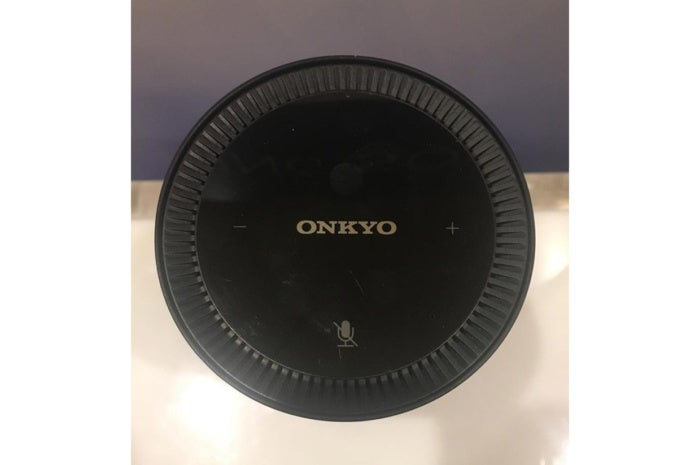 Onkyo says that the speaker will not only deliver high-quality audio playback but also allow you to monitor your surrounding area. There's a built in web camera that features motion detection, as well as on-board temperature and humidity sensors. When combined with third-party cloud services, you'll be able to monitor your home environment through your smartphone or tablet. With the Onkyo's sensors, you could receive a notification if the temperature in your home drops below a certain point while you're away. If a pipe breaks or there's a fire, you'd be the first to know.
Onkyo doesn't yet have a retail price or date when the VC-FLX1 would hit the market for orders or in what regions it will be available.