At a Glance
Expert's Rating
Pros
Warm (2700K) color temperature is ideal for nighttime use.
Sturdy, small design.
Stays cool to the touch.
Cons
Very expensive for a one-note bulb.
Severe flickering observed during dimming with one bulb.
Dimming feature may not help you fall asleep in the end.
Our Verdict
Saffron's slow-dimming Drift Bulb might help some users drift slowly to sleep, but its otherwise restricted utility and a steep price will limit its appeal.
Best Prices Today: Drift Light
Saffron's Drift Light isn't a smart bulb. Rather, it's part of a small but growing category of bulbs which aren't quite dumb.
As with the Philips SceneSwitch, there are no apps in order to install to control the Drift Light. Rather, you set the mode you want by quickly turning the bulb off and on again. Turn it on once and it's set for "Daylight"—an indefinite, sustained glow that lasts until you switch it off. Turn it off and back on again within two seconds and you've got "Midnight," which dims from full strength to off over the course of 37 minutes. Flip it off and on again within another two seconds and you have "Moonlight," which dims from full strength to a low, nightlight level over those 37 minutes.
This all seems a bit puzzling at first. Why would anyone want lights that take more than half an hour to turn off (or almost off)? The idea is that those 37 minutes mimic the average length of a sunset, according to Saffron, and the slow dying of the light will help you gently and naturally fall asleep. That raises more questions than it answers, though. If I'm outdoors, I don't get sleepier and sleepier as the sun sets, so why would the inside light slowly getting darker make me feel that way? If I'm in my bedroom, what am I supposed to do while the light fades out? Wouldn't it be better to just turn it out altogether? Maybe things were different before electricity.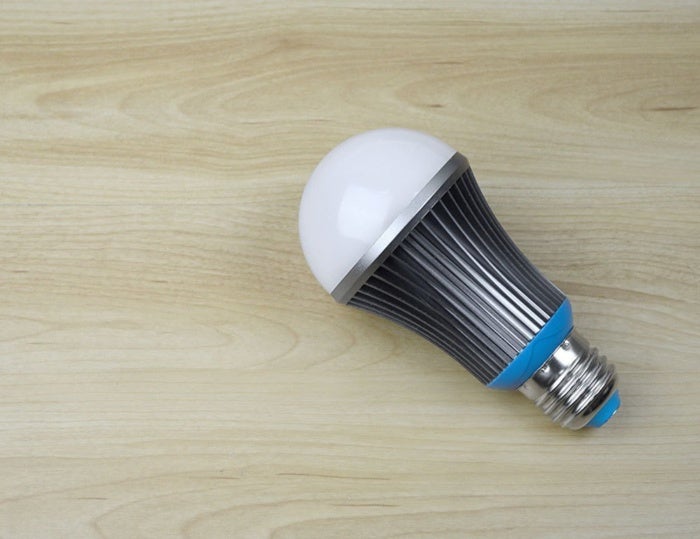 I can't answer the health claims of Saffron, but I can say that the bulb behaves largely as intended, turning itself off (or nearly so, depending on the setting) after the allotted 37 minutes. The big catch is that the light is not very bright to begin with. At 530 lumens, the bulb is a mere 40-watt equivalent, which is barely bright enough to read by even if you're right beside it. With wattage this low, the bulb is usable only as a bedroom incidental. Additionally, it can take multiple tries to get the bulb in the proper mode, and I did experience heavy flickering during the dimming process (which is hardly conducive to going to bed) with one of the four bulbs I tested.
Those with kids who have trouble getting to sleep or adults who have trouble "shutting down" at the end of the day may find value in the Drift Light's unique proposition, but the Drift Light's $25 price tag is heavy in a world where $10, high-end LED bulbs are common. That said, this isn't the kind of bulb you're going to use to replace every light in the house. As a one-off, it might make sense, provided you end up with a bulb that doesn't have a flicker problem.
Best Prices Today: Drift Light