Voice control is one of the most exciting new developments on the smart-home front. On Thursday, Comcast announced that it has added new voice commands to its Xfinity Home service—and subscribers won't need an Amazon Echo or Google Home digital assistant to use them.
If you have an Xfinity Home system and any of Jasco's GE-branded in-wall smart light switches and plugs or Sengled's Element Touch smart bulbs, you can now hold down the mic button on the Xfinity remote and speak a command to turn your lights on and off. In-wall lighting controls deliver the most elegant smart-home experience, and they're the only way to go if your lighting is mostly in the ceiling.
Smart plugs, on the other hand, are much easier to deploy if just need to control a lamp (or a small appliance) and you're not comfortable dealing with electrical wiring. Smart plugs are also great for folks who rent their living spaces, since most landlords don't want tenants mucking around with the wiring. Simply plug one into the receptacle and then plug the device you wish to control into the smart plug.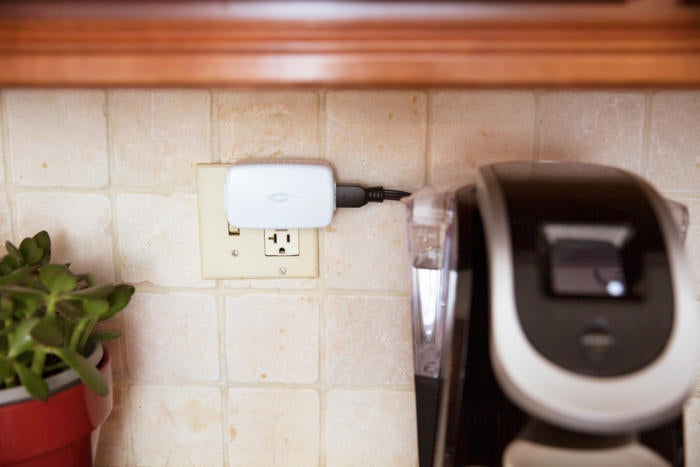 Smart light bulbs, such as the Sengled Element Touch we reviewed recently, are even easier to deploy—just unscrew the old bulb and put in the new one. Our reviewer liked the Sengled Element Touch for its brightness and the quality of its light. He criticized its funky shape, but didn't encounter any problems using it with various lighting fixtures. Smart bulbs have one major drawback, however, and this Sengled model is no exception: If the fixture you install the bulb in is controlled by a switch on the wall, no amount of electronic intelligence will turn the bulb on if that switch is in the off position.
As with most other smart-home systems, Xfinity Home subscribers can also establish rules to control their lights automatically. They can have lights turn on at sunset, for instance. And if their entry doors are outfitted with sensors, they can have a light turn on each time the door is opened at night or in the early morning hours.
Why this matters: It can't be overstated how convenient it is to control your smart home with voice commands. And not having to buy another piece of equipment to get that convenience is a terrific advantage. Having said that, needing to pick up a remote and push a button before you can speak your command is going to be a buzzkill. How many times have you had to hunt for your remote just to turn on your TV?
And unless you have a remote in at least the kitchen, the living room, and the bedroom, the convenience factor becomes even more limited. On the bright side, unlike a Google Home or an Amazon Echo, your Comcast remote won't be listening in on you 24/7.