At a Glance
Expert's Rating
Pros
Unaffected by ambient noise, unlike voice-control systems
Works great, when it works
Not terribly expensive
Cons
Performs poorly in low light conditions
Requires precise positioning in relation to where you're sitting
Doesn't reliably recognize and respond to gestures
Our Verdict
If it worked more reliably, Singlecue could be a better smart-home controller than Google Home or Amazon's Echo. But we can't recommend it in its current form.
I have an Amazon Echo and a Logitech Harmony Remote in my bedroom, but my goal is to eliminate as many remotes as possible so I can control the TV, cable box, Amazon Fire TV, and other gadgets in my house as quickly and efficiently as possible. I want to be able to do things like dim the lights, turn on the TV, and tune to my favorite program in a single step, without needing to reach for a switch or fumble with multiple remotes.
It's against that backdrop—and a desire to simplify my life—that I anxiously broke out Singlecue gesture-control device from the box and plugged it in. I was hoping that Singlecue's promise to enable me to control my home's smart devices with a wave of my hand would further my mission to eliminate remotes altogether. It didn't.
At first blush, Singlecue is a compelling device. It plugs into a wall outlet and sits around the home-entertainment products you want to control. Within a few minutes, the device is up and running and you're working your way through a tutorial to learn how to use just your hand to control the devices in your home.
Singlecue is similar to Microsoft's Kinect and other devices that can recognize where you are in a room and pick up even minute movements. A single flick of the finger, for instance, can help you select the channel you want on your TV.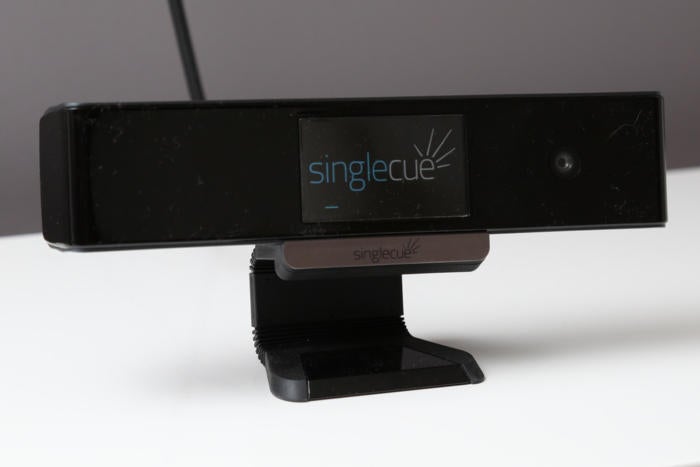 Singlecue, then, is one-part remote, one-part smart home device, and one-part digital assistant. Although it'll take up a yet another spot on your outlet strip, it can wirelessly communicate with everything from your television to your Apple TV. It'll even integrate with your Philips Hue light bulbs and let you pick different "scenes" based on your mood.
But again, Singlecue is more about form than function. Is it cool? Sure. Does it work well? Under the right conditions, yes. But is it necessary? I just don't think so. Singlecue feels more like a gimmick to me than a technology that can actually find a way to replace my remote or the voice commands I can shout at Alexa. And after a little bit of use, I found my arms getting a little tired as I waved them through the air just to change the channel.
If you're looking for an alternative to your remote, in other words, Singlecue isn't it. The technology is certainly interesting and it might have a future in some use cases, but as a replacement for your remote, it falls short.
How it works
Singlecue is a relatively simple device, and that makes it easy to set up and get going. Once I broke it out of the attractive packaging, I only needed to plug it in. It was nice not to have to connect it to a hub like the Harmony remote or even into the devices I wanted to control.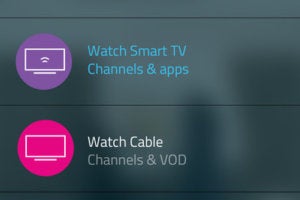 From there, I was instructed to install the Singlecue app, a free program available for both Android and iOS devices that acts as the software hub for controlling Singlecue. As with the hardware, the software setup was a breeze, as I connected my iPhone and Singlecue together via Bluetooth and then ensured my gesture controller was connecting to my home Wi-Fi network.
The app is where you find all of the products in your house that you want to control. In my case, I was able to add a slew of devices, including my television, Apple TV, and even the Philips Hue lights I have in my bedroom.
In order to find the devices I wanted to control, I needed to use the search function within Singlecue app. It was surprisingly zippy and found my products without trouble. Better yet, I didn't need to input individual model numbers. In the case of my Samsung HDTV, for instance, I only searched for Samsung televisions and the app took it from there. That stands in stark contrast to other universal remotes that require a specific model number to get the right controls.
Now that my Singlecue app was set up, I synched it with my Singlecue and was off to the races.
Singlecue looks strikingly similar to the Microsoft Kinect. It consists of a slim, rectangular body with an integrated camera that analyzes movement. It also has a small color LCD in the center that provides visual feedback so you know which aspect of each device you're controlling.
Like the Kinect, positioning is everything with Singlecue. It needs to be around your television (directly above or below it, ideally) and directly facing wherever you might be sitting. Singlecue also recommends you don't go any farther than about 13 feet from the device or it might not be able to see your commands.
I found positioning Singlecue a little difficult. I placed it on a media center under my television and faced it to where I'd most likely sit. I needed a vertical angle, however, and tweaking how far up or down Singlecue points isn't so simple. The camera basically sits on springy arm that won't stay in any one position all that easily. That made for a somewhat difficult experience of finding where in the air to place my finger once it was up and running.
Once I finally had Singlecue in a (generally) acceptable position, the device guided me through a quick tutorial. It taught me the basics of using Singlecue, including where to position my finger, how to "click" on the items I wanted, how to navigate controls, and how to silence the device when done.
I was happy with the controls' simplicity. Lifting your index finger in the air tells Singlecue you want to start controlling your devices. Choosing an item, like volume or channel up/down, requires you to have your index raised and then flick down as if you're tapping on a button. To move around the controls, you need to keep your index finger up and move parallel to the floor left or right. A simple "shh" gesture—placing your index finger over your lips—tells Singlecue to turn off.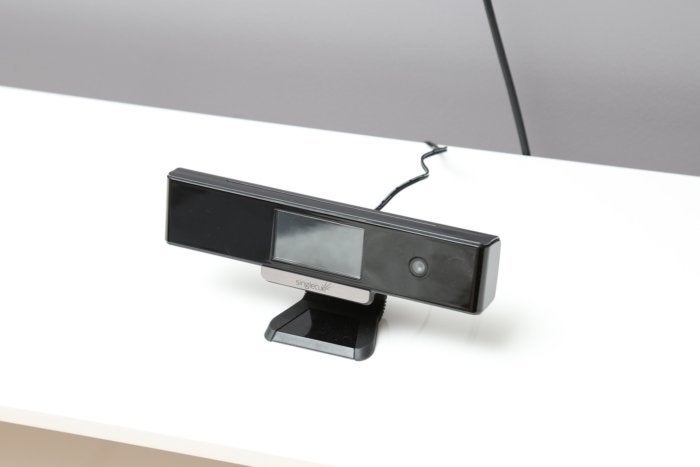 The gesture experience
In general, using gestures with Singlecue works fine. When you're in the camera's line of sight, it recognizes your hand without trouble and will track it as you move around—but only if Singlecue can find your finger in the first place. Singlecue sometimes failed to recognize that I wanted to use it, and there were other times when it would just sit in my entertainment center, silent, as if I had never moved a muscle. On far too many occasions, I found myself wagging my finger in the air vainly trying to get Singlecue to wake up, even though I was seated exactly where I was when I first calibrated it.
When Singlecue did work properly, it worked as promised. The display on the front of the device gave me the option to unlock its built-in software and start to control my devices. Holding my hand steady in the air, I moved left and right to find the device I wanted to control, performed an imaginary tap to "click" on the feature, and was off.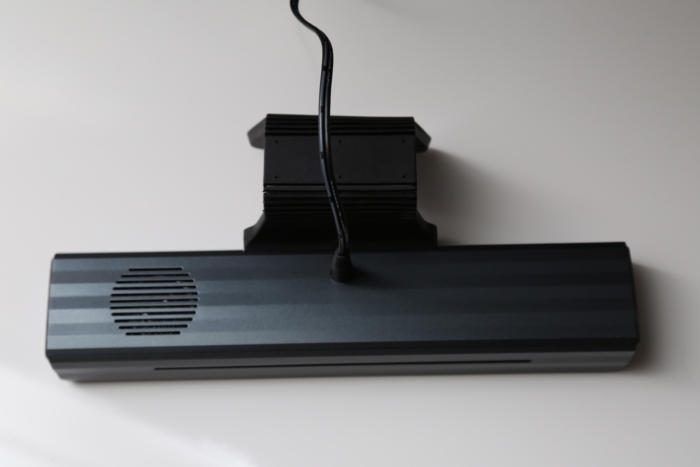 Singlecue's software is well done. The user interface is easy to understand, even if it uses icons for many functions, and it was easy to see in both high- and low-light conditions from a distance of more than 10 feet. It was arguably one of the key features in making the Singlecue work as it was supposed to—under the right conditions.
I was similarly impressed with Singlecue's ability to track my movements (that is, when it actually could tell what I was doing). The software was responsive as I shuffled through my options, and when I finally decided to turn on my television or flick on the lights, there was little to no delay.
To take a bit of the work out of doing multiple things at once, like turning on the TV, setting the mood with the lights, and watching a particular channel, Singlecue allows you to define Activities with its mobile app. These are basically scripts that can control several devices in a sequence. I created several activities and synched the app with Singlecue. When I air-clicked an activity, the devices I had preset would turn on and perform the steps in the script. The inputs changed as they should and the feature worked just fine. I didn't even need to know how to do it with the conventional remote.
So the hardware worked fine when it could see my finger, but getting through the different functions to find the channel-up button or to turn the volume down was a pain. The idea behind Singlecue is to make controlling home entertainment devices a bit easier. But I found it made it more difficult.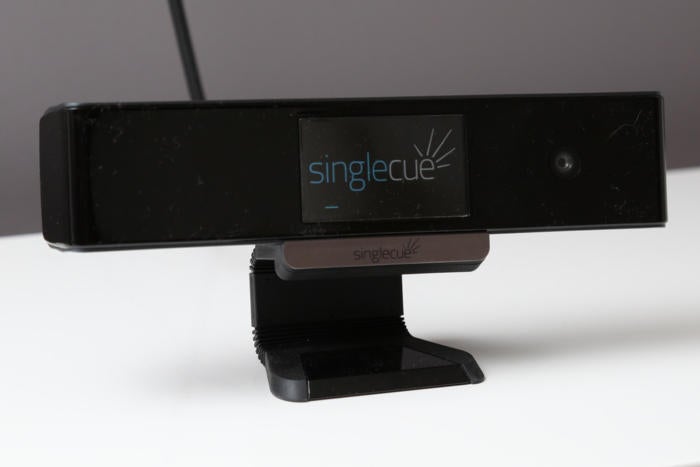 There were far too many times when Singlecue wouldn't recognize my "wake-up" gesture. Once it would, switching between controlling my Apple TV and my TV and then back again required big movements of my arms. In the time it took me to switch inputs, find a show I wanted to watch, and turn up the volume, I could have performed the same routine using my standard remote several times over.
Singlecue argues that its device is an "upgrade" for your home, and it promises it will make your life with electronics much easier. If the sensor worked the way it should all the time, and there was an easier way to switch between the devices I wanted to control, I might agree. But even with considerable time spent customizing its software and creating activities, Singlecue fell far short of that goal.
What About Different Conditions?
Singlecue also proved disappointing under certain conditions. One of the nice things about watching TV is you can do it late at night when you have nothing better to do. And your remote will work just fine regardless of the time of day or the lighting in your bedroom.
Not Singlecue. Since it needs to be able to see your finger and its movement, Singlecue is practically useless in low-light conditions. I even turned on one light in the room to chase away the darkness, but it still fell short. The only times Singlecue worked as it should was when there was ample sunlight from the windows flooding the room or when I had all of my bedroom lights on at their full brightness.
There were some evenings where Singlecue was working as advertised until I activated a lighting scene that dimmed the lights. Singlecue would then stop responding to my gestures because the room was now too dark. I also discovered that Singlecue has difficulty analyzing depth, which led to frustration during my testing.
To turn Singlecue off, you put your index finger to your lips as if you're saying "shush." But there were many times when I was moving my finger from left to right, Singlecue would perceive my finger as being close to my face and mistake my movement for the shut-down command and turn itself off. Granted, that didn't happen all the time, but it happened enough to be a nuisance and make me think twice about my hand placement.
Should you buy one?
As sophisticated as Singlecue can be as a universal remote, it's priced at just $149. But after using the device, I've concluded that a universal remote is a far better tool than Singlecue. When Singlecue can recognize your hand, it can pull off some impressive tricks you'll want to show your friends and family. But as time goes by and the novelty wears off, you'll become less and less tolerant of its shortcomings. It got in the way of my entertainment instead of making it easier to enjoy. Try it for yourself, but make sure the place you buy it from has a good return policy.