At a Glance
Expert's Rating
Pros
Very good performer
Extensive software features
Super easy 3.5-inch drive installation
Cons
Slightly geeky interface
Installing 2.5-inch drives requires removing delicate plastic pieces
Our Verdict
Zyxel's NAS220 is an affordable NAS box with good streaming and backup features, but configuration and administration are a bit geeky for mainstream users.
The Zyxel NAS520 is fast, cleverly designed, and just a generally great media-streaming and backup box. But it's better for those with above-average computer chops—the interface is just a tad geeky. Still, $190 for a NAS box with a FreeScale FS1024 CPU, 1GB of system memory, and dual ethernet ports is an undeniably good deal.
Design
That clever design we refer to concerns the quick-removal drive trays, which are hidden behind the magnetically-attached front cover. They're great for 3.5-inch drives, using pressure pieces that obviate the need for screws. You can install or change a drive in this puppy in no time.
The design, however, seems much less clever when you have to spudge out the somewhat delicate plastic pressure pieces to fit 2.5-inch hard drives or SSDs. Zyxel includes two spare pressure pieces in case of overzealous prying or other mishap.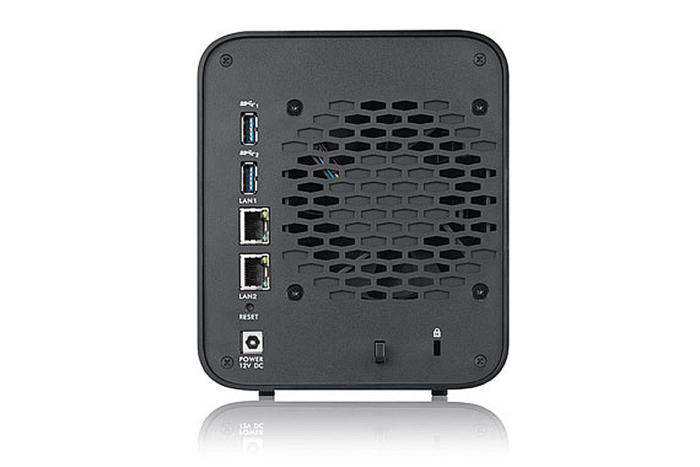 The NAS 520 has a wide selection of ports, including a USB 2.0 port and an SD card slot on the front. There's also a quick-copy button to initiate the transfers from those ports, which are normally hidden behind a captive, pop-off cover, so they won't collect dust when not in use. Two USB 3.0 ports on the back are for attaching mass storage, printers, and the like.
The average user can't make use of the NAS520's dual gigabit ethernet ports, but if you're rocking a business router or a Netgear NIghthawk X10, they will significantly increase your bandwidth when aggregated (data is split and transmitted and received over both).
Operating system, interface and apps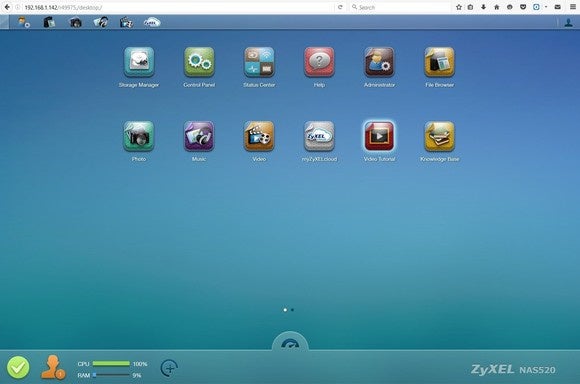 The NAS520, like the QNAP, Synology, and TerraMaster boxes, features a windowed operating system inside a browser, though it's not as slickly realized and not implemented throughout. Truth be told, having all the settings within easy reach in a collapsible tree as shown below, is far more efficient than a stack of windows, it's just not as sexy.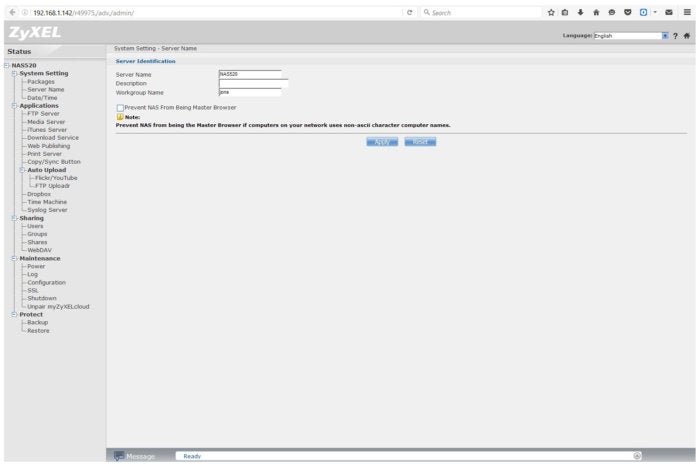 Performance
The NAS520's backup performance was excellent. Streaming via DLNA and iTunes, or simply launching files from Windows Explorer was also quick and smooth. Zyxel provides the Zyxel zCloud app for iOS and Android that lets you browse files, but playback is up to the client OS and/or its third-party apps. Most boxes provide their own client apps, though they're rarely as good as what third parties provide.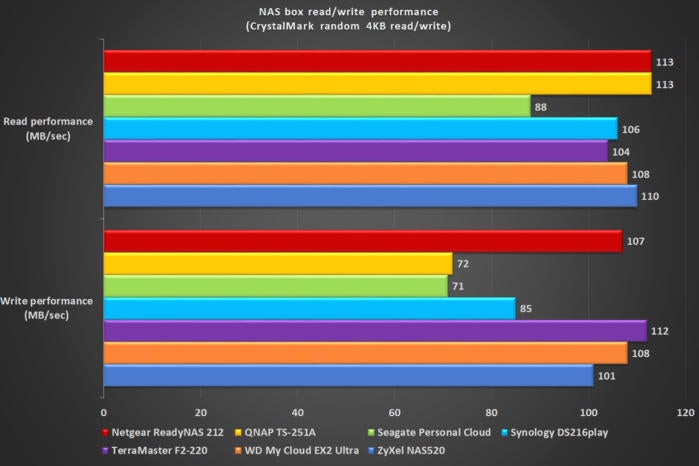 Plex Media Server would be a nice way around this. There's talk in Zyxel's forums about installing it, but it's only doable if you have considerable expertise manually installing Linux packages—that's not part of the average user's skill set.
The NAS520 will sync with Dropbox and Google Drive, and you can easily access the box online via the company's myZyxelCloud portal. There are quite a few other server-like apps available, as well as auto-upload of video and photos to YouTube and Flickr.
Conclusion
Though it takes a relatively high geek IQ to configure and administer, the NAS520 is a very good performer at a nice price. The DLNA streaming and backup basics are great; so if that's all you need, and that describes most of us, have at it.
Note: This article was edited 2/12017 to correct typos and make capitalization conform to Zyxel at the company's request.