Google Fiber recently announced a big new update to its TV app for mobile that aims to make the cable service more like Netflix. From DVR to live TV, Google's new Fiber TV app is all about making recommendations for what to watch next.
When you first open the app it displays new episodes for your favorite TV shows right at the top, with the idea being that you can access these shows with one tap.
The same goes for sports. The app's sports section will show ongoing and upcoming games, and with one tap you can start watching the games or record them to your DVR for later viewing.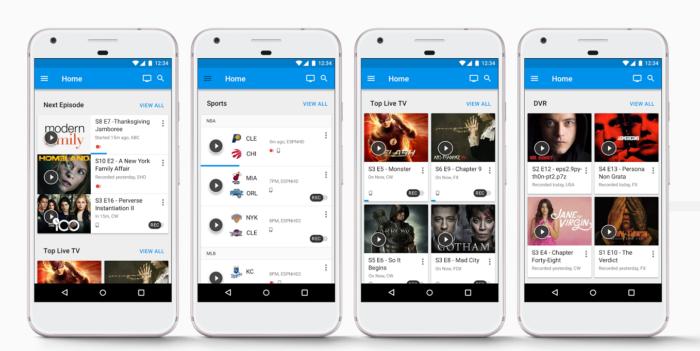 Google's also taking a stab at live TV recommendations. Instead of perusing the listings, you can get advice on what you might like to watch. "You'll know to check out that Fresh Prince of Bel Air marathon or a new show you might enjoy, like Designated Survivor," according to Google.
Finally, the new Fiber TV app will also make recommendations for what to watch next from your DVR recordings. The new Fiber TV app will roll out to all users on Android and iOS in the coming weeks.
Why this matters: Google hoped to make Fiber a different kind of service for Internet and cable compared to the likes of Comcast and Cox. Trying to modernize the concept of TV with Netflix-like recommendations is part of that process. But despite Fiber's good work, the higher-ups are apparently unhappy with the service's progress and want to cut costs. At the end of October, Fiber announced it would halt expansion and lay off staff at several offices where it hoped to roll out.