At a Glance
Expert's Rating
Pros
Exceptional sound and build quality
Extremely versatile
Can be mounted flush to the wall
Cons
Lacks deep bass (thoush most people will use a subwoofer)
Ceiling mounts can be problematic
Our Verdict
These phenomenally versatile speakers can stand on their own or be incorporated into an immersive audio system for your home theater.
Best Prices Today: Prime Elevation
Sometimes you come across a product and you're compelled to say, "Why didn't someone think of this before?" That's what I said after using SVS' new Prime Elevation speaker. This is one of the smartest and most practical speakers I've ever come across.
You might be unfamiliar with SVS because the company doesn't sell its products in big box stores. Other than Magnolia Design Centers, which sell select SVS products, you won't find them at high-end audio retailers either. SVS has sold their wares exclusively online for years. While that's kept the brand under the average consumer's radar, you'll be hard pressed to find a home-theater enthusiast who doesn't know the brand. With a free in-home trial, free shipping, expert tech support, and a no-hassle return policy the company has generated an extremely loyal following over the years.
From their inception in 1998 until 2013, the company almost exclusively sold subwoofers. However in 2013, under the direction of CEO Gary Yacoubian, SVS embarked on a brand-new direction and started developing a full line of loudspeakers. SVS' flagship Ultra Series loudspeakers and budget-friendly Prime Series garnered nearly universal critical acclaim when launched.
Solving the problem of height speakers
Immersive audio creates a three-dimensional audio experience that floor-standing speakers alone cannot match. If you haven't experienced any of the major immersive audio formats such as Dolby Atmos, DTS:X, or Auro-3D, you have no idea what you're missing. You'll find our in-depth explanation on immersive audio here.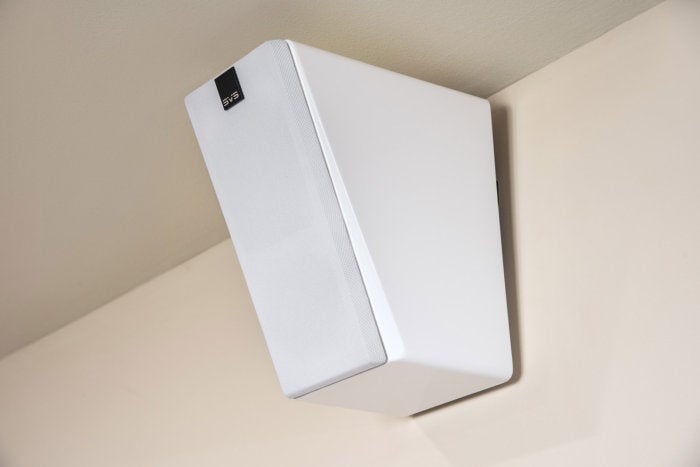 To create its magic, immersive audio requires a layer of height speakers installed in the ceiling or at the boundaries where the ceiling meets the walls. As you can imagine, the mere thought of in-ceiling or in-wall speakers can create challenges for would-be adopters. Whether it's cost or architectural constraints, most consumers simply can't consider it. That's led to a compromise approach that Dolby Laboratories developed, called the Dolby Atmos-enabled speaker.
In a nutshell, Atmos-enabled speakers fire sound toward the ceiling. In theory, the sound bounces off the ceiling to where the listeners are sitting to simulate sound coming from above. You don't need a degree in physics to realize it's a poor compromise, can have unpredictable results, and has led some to argue against this approach altogether.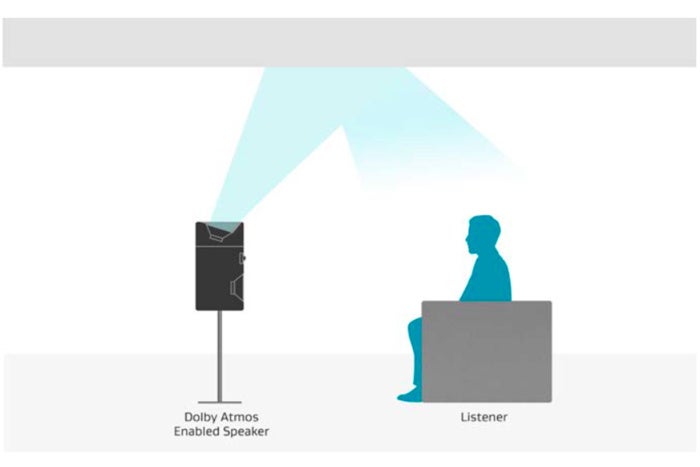 That's where the Prime Elevation speaker comes in. It was initially designed as a direct-firing height-effects speaker that the average consumer could install for Dolby Atmos, DTS:X, or Auro-3D. Several late-night sessions between SVS lead engineer Smith Freeman and SVS CEO Gary Yacoubian led to an "a-ha" moment where the pair realized that their initial design could solve many other speaker placement problems, too.
An extremely versatile speaker
Hands down, this is the most versatile speaker I've ever seen. You'll get fantastic sound whether your set them on a table, place them on a speaker stand, or mount them on a wall or ceiling. Two-channel, multi-channel, or immersive audio? Makes no difference. Want to make a dipole or a bi-pole surround speaker, slap a pair together and you can make either of those too.
You can use the SVS Elevation speakers in acoustically challenging rooms, appease your spouse's aesthetic demands, or even go against conventional best practice when you need to. In other words, you can solve pretty much any installation challenge. The Elevation come in your choice of ash black, high-gloss black, or gloss white to blend into your decor.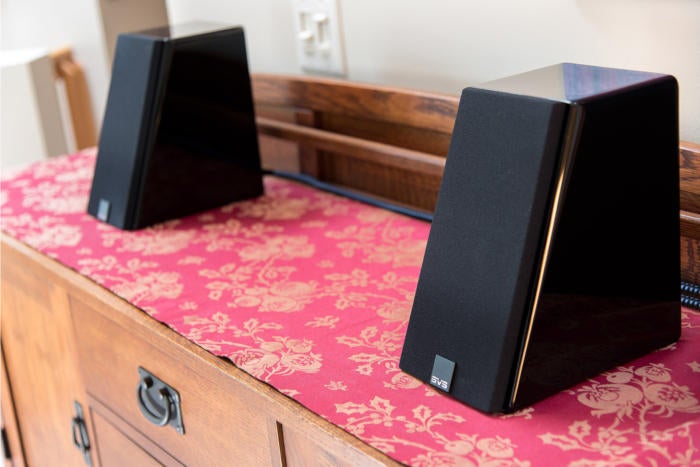 What's the secret to their flexibility?
The secret to the Prime Elevation's flexibility lies its combination of small size, full-range response, angled design, and its ingenious four-way mounting bracket (though you certainly don't need to mount the speaker to use them). The trapezoidal-shaped Prime Elevation speakers sport a one-inch tweeter that crosses over to the 4.5-inch woofer at 2.5kHz along a sloping front plane with a flat back. That means from a single position, the speakers can be angled in any one of four ways depending on how you mount them. Mounting them on the included bracket provides a tiny bit of breathing room for the rear, 1.0-inch port.
You can mount most any speakers on brackets, of course, but the trapezoidal shape of the Prime Elevation make the speakers directional in ways that no flush-mounted box speaker can match.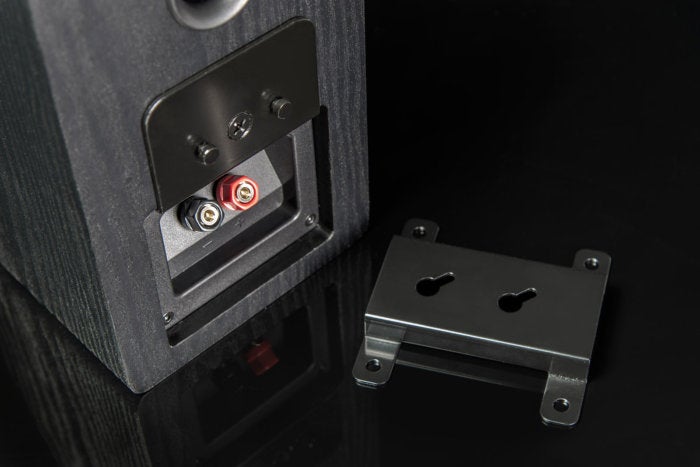 Small size without compromise
When I first received my pair of Prime Elevation speakers, I was immediately taken by their build quality and weight. The speaker's FEA-opmtimized cabinet is comprised entirely of high-quality MDF and internally braced with MDF too. You feel it. Each one weighs in at a hefty 7 pounds, 8 ounces. Short five-way binding posts are provided for wiring to your A/V receiver or amplifier.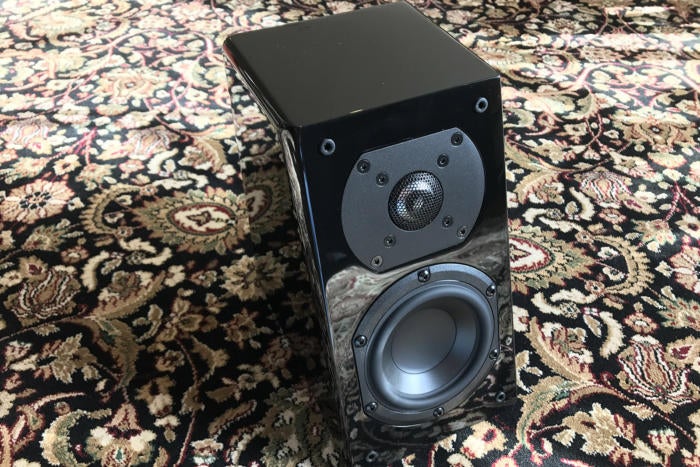 My review pair came in the more-expensive piano-black gloss finish. It's the same finish that graces the company's top of the line speakers and subs. The mirror-like finish makes the speakers look far more expensive than $500 per pair, but you can buy them with a matte finish and shave $50 off the price of each speaker and get the same incredible sound.
A small speaker with big sound
I incorporated the Prime Elevation speakers into my 7.4.4 Dolby Atmos home theater. My setup currently consists of SVS' Ultra series speakers at floor level and Beale Street Audio's in-ceiling speakers for the height channels. A high-end Anthem AVM 60 preamplifier-processor (in for review), Emotiva XPA-1L 250 watt monoblock amplifiers, and Monoprice Monolith 7-channel multichannel amplifier (also in for review) served as the heart of the evaluation system.
I tested the Prime Elevation in three different scenarios: a two-channel stereo configuration, as side surround speakers, and as front height channels. For stereo listening, I placed the Prime Elevation on 33-inch speaker stands, which put the speakers at about my ear height when I was seated. I positioned the speakers with the same location and toe-in angle that I normally put their siblings, the SVS Ultra towers. I conducted the majority of my tests in two-channel mode to really get a feel for the speakers' sound and performance.
These are stunning speakers. They have pin-point imaging, throw a ridiculously large and wide sound stage, and have a very good timbral balance that fits well with the rest of the SVS lineup. The top end is sharp and crisp and the speakers have relatively good dynamics. While they aren't direct competition to SVS' bookshelf speakers, if you have space or budget constraints, you should give these a serious listen.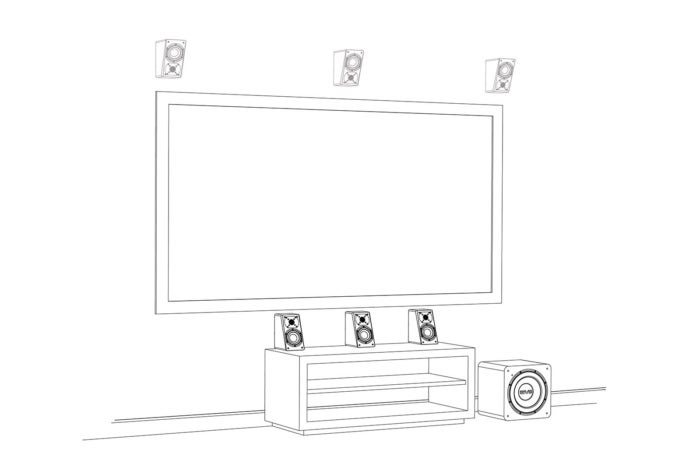 Shifting them to Dolby Atmos height or surround duties didn't phase the Prime Elevation one bit. Firing up the remastered Fifth Element Blu-ray with its new Dolby Atmos track showed how the Prime Elevation could make my room acoustically disappear. Whether it was the vastness of space in the opening scene, the cab-ride chase scene with Bruce Willis, or the climactic opera, the Dolby Atmos presentation was superb on all counts. The Prime Elevation never called attention to themselves, never came across as a weak link, and played their part time after time.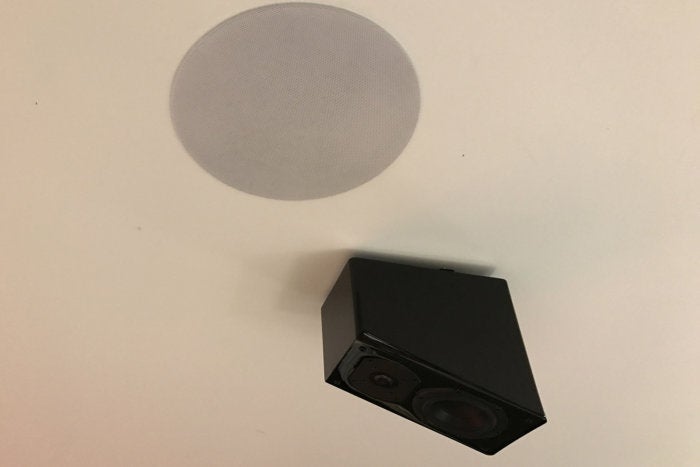 Don't expect the Prime Elevation to change the laws of physics. Small speakers can't pump out deep bass and that doesn't change here. Bass is anemic to non-existent. Playing Daft Punk's Tron Legacy soundtrack, Robert Plant's and Allison Kraus' "Please Read the Letter" (from Raising Sand), or any of a number of TV shows and movies instantly revealed the lack of deep bass.
If you're planning on setting up an all Prime Elevation setup, you really need to add a subwoofer. I added SVS's own 155-pound PB13-Ultra to the mix, crossing over the Prime Elevation speakers at the THX-recommended 80Hz, and the result was stereo sound good enough to fool people into thinking that the sound was coming from much larger floor-standing speakers.
A final and important note if you are ceiling-mounting these speakers (as I did): The speakers have a bit of play when ceiling mounted even though they are locked in. While it takes considerable effort to detach them from the bracket, you'll certainly want to follow best practice to make sure that they don't get hit with force (particularly if you live in earthquake country). At the very least, add a screw or affix a small piece of wood to the ceiling to prevent the speaker from unlocking. It's certainly not an elegant solution, but it can prevent serious injury. SVS told me that they are working on developing additional custom hardware that can be used with the bracket for ceiling mounting. That hardware will hopefully be available in the next several months.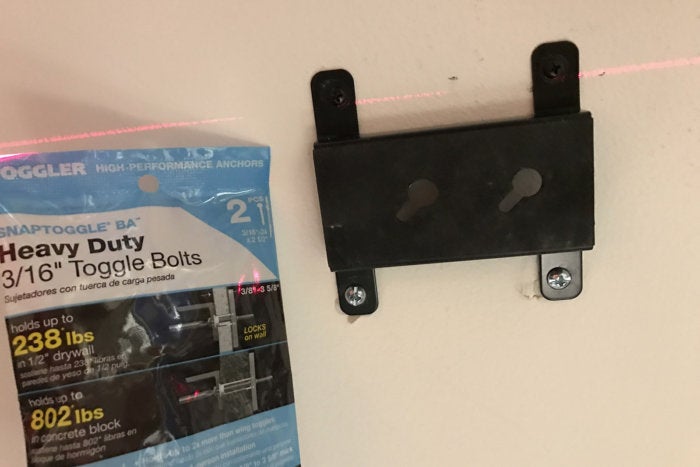 A veritable Swiss Army knife
The old adage "Jack of all trades, master of none" does not apply here. The Prime Elevation are a veritable Swiss Army knife for the home theater. They're the perfect height speaker for any Dolby Atmos, DTS:X, or Auro-3D installation. But they can also come off the bench and take any position in your starting speaker lineup. That's impressive. Whether you're setting up a high-end home theater and need killer height speakers without cutting holes in your ceiling, you're on a budget and need great pair of stereo speakers to accompany a subwoofer, or simply need a flexible speaker solution, the SVS Prime Elevation foot the bill. They get my highest recommendation.
Best Prices Today: Prime Elevation