One of the best things about ad-free streaming services such as Amazon Video and Netflix is that there's no friction when you sit down on the couch. Just hit play, and the video you've selected launches without interruption.
At least that's how it's supposed to be. Last week, however, some Amazon Prime subscribers started complaining about unskippable pre-roll trailers in their videos advertising other Amazon shows. (I've seen a couple of these myself, but not in every video.) Amazon isn't alone in this practice: HBO also advertises its own programming at the start of each video, and Netflix briefly experimented with pre-roll teasers in 2015, prompting a major backlash.
In fairness, advertising one's own content isn't quite the same as advertising other companies' products, and one could argue that the trailers provide useful information about the service you're already paying for. But that doesn't make them any less annoying, especially when you see the same one over and over. If the goal is to inform subscribers about other videos they might like, there has to be a better way.
Discovery in the on-demand age
Pre-roll video ads are intended to solve a real issue: As more people watch on-demand services instead of traditional cable channels and the broadcast networks, getting people to discover new shows will get tougher. The concepts of prime-time programming and ad slots just don't apply to services such as Netflix, and you can't expect every new show to get a major marketing campaign or be lucky enough to catch on by word of mouth. For every House of Cards there are five Mad Dogs. Both shows are great, but only one garnered enough attention to be renewed after its first season.
"I think it's a symptom of a systemic problem we're seeing across the industry as content is fragmenting across a lot of different services, and viewership is moving from that linear paradigm to an on-demand paradigm," said TiVo's vice president of strategy, Paul Stathacopoulos. "There's potential for an individual viewership to slowly shrink over time, as they're not exposed to as much content."
Pre-roll ads are an appealing solution for streaming services because they're guaranteed to get eyeballs. And there is some evidence that they work, according to Conviva's Chief Marketing Officer Ed Haslam. Conviva helps streaming services measure audience engagement.
"It can be very effective if the content is compelling," Haslam said, "and if it's in some way related to the content they're leading into."
To that end, services like HBO can match data about which show is playing to an appropriate pre-roll ad. They can then measure whether people went on to watch the suggested show, or if viewership dropped off because of teaser overload. In other words, these teasers are not shots in the dark.
Still, Haslam avoided weighing in on whether these pre-rolls ads are a good idea overall.
"I think the only best practice is, use data to make a determination," Haslam said. "What works for HBO might not work for Showtime, might not work for NBC's subscription service."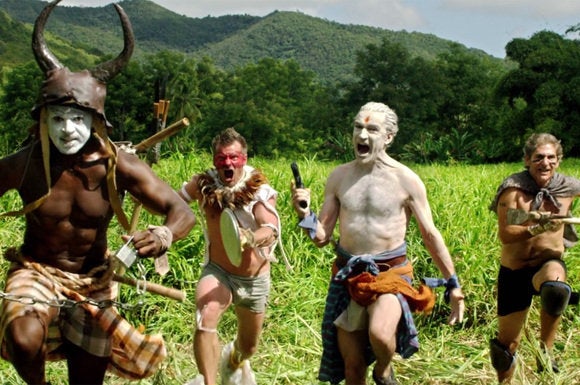 Wrong pitch, wrong time
Perhaps the real problem is that streaming services haven't experimented enough. TiVo's Stathacopoulos wonders why, for instance, we're not seeing more post-roll ads instead of pre-roll ones. If someone's just made a selection on what to watch, isn't that precisely the wrong moment to pitch something else?
"It's kind of like a waiter trying to sell you dessert before he serves you dinner," Stathacopoulos said.
Beyond just putting trailers into the stream of another video, perhaps there's an opportunity to pull that trailer out of the video entirely. Stathacopoulos draws a comparison to the old TV Guide channel that would play various trailers as it scrolled through the channel listings. One could imagine a modern interpretation where trailers are built into the menu systems on streaming devices like Roku, Apple TV, and Fire TV.
"You could easily see something like that being highly effective if it's personalized," Stathacopoulos said.
It'll probably be a while before that happens, though. Streaming-device developers have only just started working on cross-app recommendations, and that's just for static images, not a rotating selection of trailers.
In the meantime, here's a very simple request for Amazon in particular: If you're going to inject pre-roll teaser ads into videos, at least have the decency to let people fast forward through them, like HBO does. Otherwise, it's hard to argue that they're serving as a customer resource.
"I'm not sure it's a full attempt to solve the consumer's problem," Stathacopoulos said of the current situation. "It's more of an attempt to solve the business' problem."
Sign up for Jared's Cord Cutter Weekly newsletter to get this column and other cord-cutting news, insights, and deals delivered to your inbox.