Denon put wireless speaker leader Sonos in its crosshairs when it launched its HEOS wireless audio platform in 2014. This past month, Denon showed a major commitment to HEOS by integrating the multi-room audio technology into its new receiver models. Denon upped the ante again yesterday, announcing it will integrate Amazon's Alexa digital assistant into HEOS products. We should see Alexa-powered HEOS speakers and components sometime in the first quarter of 2017.
With digital assistants gaining greater integration in smart devices, computers, and gaming consoles, audio is the next logical battleground. Sonos announced similar Alexa integration plans in August. Denon noted that Amazon Alexa integration follows the company's move earlier this year, when it formed a focused voice user interface team, led by team leader Robby Kilgore.
With Alexa on-board, HEOS users will be able to use natural-language voice commands to play music, get answers simple questions, receive news bulletins and local information, control their smart-home devices, and more.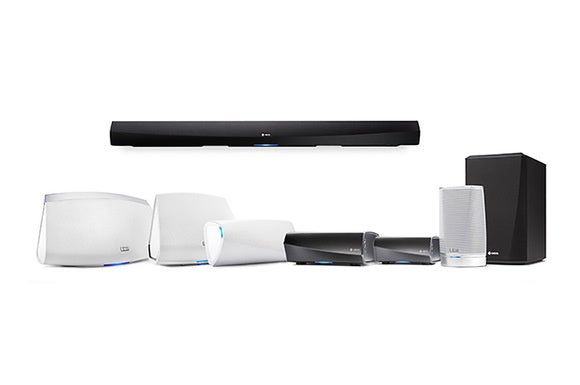 Denon didn't reveal much in the way of details about Alexa would work with its HEOS components. But Denon's SVP of product development is clearly excited about the prospect: "Denon has a 100-year history of performance, innovation and design," Stead said. "We have always been driven to provide the best possible audio experience to our customers—and we're doing that with Amazon Alexa. We see the recent shift towards voice as the preferred interface for searching, retrieving, and controlling music as a tremendously compelling arena where we can focus that heritage of technical excellence and innovation to deliver completely new experiences."
"Amazon shares with Denon a passion for innovation and design," added Amazon's VP Amazon Alexa Steve Rabuchin. "We are excited to collaborate with them to bring hands-free voice control to premium audio products early next year. Soon HEOS and Amazon Alexa customers will be able to enjoy the convenience of the Alexa voice service plus high-quality home audio—getting us one step closer to our goal of enabling Alexa voice control on every device within customer's homes."
Why this matters: Home audio manufacturers are looking for more and more ways to differentiate their products from the competition. But piling on features has made these products more cumbersome to use. App control is inconvenient because of the need to pull out your smartphone and launch the app. Based on our experiences using voice control to turn lights on and off and to arm our home security systems has shown that voice control is the way to go. Needless to say 2017 is promising to be a watershed year for audio products. Stay tuned.