Wireless charging is one of the most liberating developments in technology today. Instead of searching for and fiddling with wall warts and cables, or crawling under my desk to reach an AC outlet, I just set my Galaxy S7 Edge smartphone on a special pad to top off its battery. When I need to use the phone or leave the house, I pick up it and go—there's nothing to disconnect or unplug. It's awesome.
You can enjoy the same experience, but there are a few pitfalls you'll want to watch out for. The biggest one is that there is more than one wireless-charging standard, so you'll need to know which one your smartphone supports. We'll help you figure that out and explain all the nuances and acronyms you'll encounter along the way.
The who's who of wireless charging
There has been considerable consolidation in the wireless-charging market, to the point that there are just two remaining consortia: The Wireless Power Consortium (WPC), which backs the Qi wireless charging standard it's (pronounced "chee," from the Chinese word for energy flow), and the AirFuel Alliance, which resulted from the merger of the Alliance for Wireless Power (A4WP) and the Power Matters Alliance (PMA). Thoroughly muddying the waters, however, is the fact that the AirFuel Alliance supports two different standards–PMA and Rezence; what's worse is that those standards were renamed after the merger. They're now known as AirFuel Inductive and AirFuel Resonant respectively. Yes, there will be a quiz at the end of this article (kidding).
Qi is the older technology; as such, you'll find it incorporated into more places, including furniture, lamps (such as the uber-fancy Aerelight A1 OLED desk lamp, shown below), and even some automobiles (including the Lexus NX). Qi uses inductive charging, which requires the device to be in physical contact with a flat charging mat.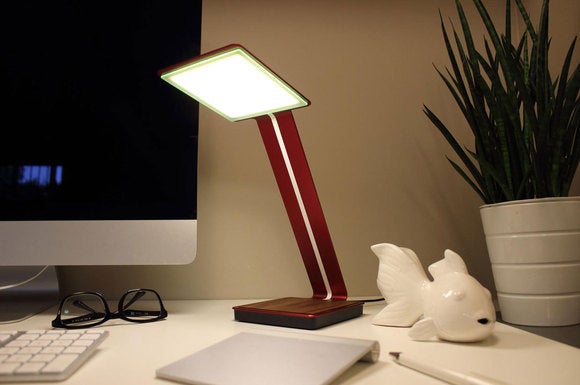 PMA/AirFuel Inductive, as you might have guessed, is also based on inductive charging; it just utilizes a different frequency than Qi. You'll find PMA/AirFuel Inductive technology in the Powermat charging stations at many Starbucks locations. Some smarthphones, including Samsung's Galaxy S6 and S7 series, support both the Qi and the PMA/AirFuel Inductive standards.
Rezence/AirFuel Resonant technology can pass an electric charge through surfaces, such as books or clothing; it can also charge more than one device at the same time, even if multiple devices have different charging requirements.This technology has yet to reach the market, however, and it won't be compatible with either Qi or PMA/AirFuel Inductive devices when it does.
Check your smartphone's or tablet's user manual or spec sheet to determine if it supports wireless charging natively (you might not find any markings on the device itself that reveals this information). If it doesn't, you might be able to put it in a case that adds that feature. Or you could buy a Powermat Ring, which would enable you to charge your device with a Powermat pad at home, and at many Starbucks locations when you're on the road. The Ring is a donut-shaped dongle that plugs into your device's charging port (there are micro-USB, Lightning versions for the iPhone 5/6, and the older iPhone 4).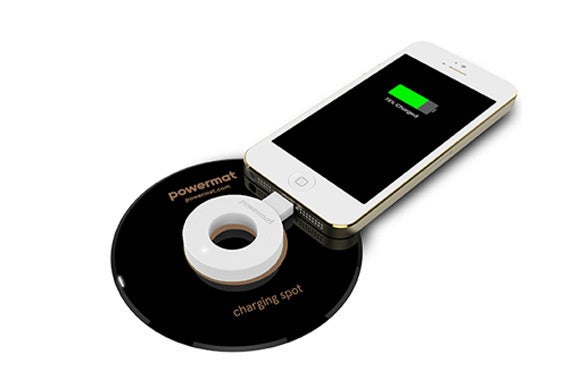 Finding the right fit
Things are a little more complicated if you have an iPhone or iPad, since Apple's products don't support wireless charging at all—at least not natively. This could change with the iPhone 7 (or whatever Apple decides to call it), as Apple could embrace Qi, one of the AirFuel standards, or both. It's also conceivable that Apple could create a proprietary standard all its own. It wouldn't be the first time—look at the Lightning connector that's unique to Apple devices.
Here again, Apple users could wrap their device in a case that does support wireless charging. You'll find a number of wireless charging cases that come with matching wireless charging pads. Just make sure the one you choose has the appropriate charging connector for your device. Touch Charge, for instance has a case with a Lightning connector and an embedded Qi charging pad. So if you already have a Qi charger, or if you decide to buy one, you'd be able to power up your iPhone while it's in this case.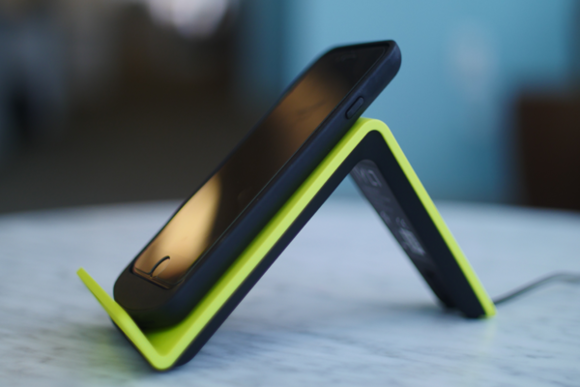 A faster future awaits
In the near term, expect the major Android smartphone makers to support both Qi and PMA/AirFuel Inductive. Samsung already does with its Galaxy S6 and S7 series phones. Samsung also has a Fast Charge pad that the company says can charge Qi devices 1.5 times faster compared to a stock Qi charger.
LG is working on an even faster Qi charger that will provide 15 watts of power, compared to just 5 watts for today's tech. LG promises it will be backward compatible.
Indeed, speed is one of wireless charging's biggest pain points. It's super convenient, but it's relatively slow. If I need to charge my Galaxy S7 Edge quickly, I'll root through my bag to find my fast-charging cable and adapter. Today's wireless charging solutions just don't cut it when you're in a hurry.