Roland Corporation, a storied manufacturer of electronic musical instruments and recording gear, is taking a 70-percent ownership stake in boutique headphone manufacturer V-Moda. The financial terms of the deal were not disclosed.
Best known for building high-end headphones for DJs, V-Moda will operate as an independent brand under the leadership of V-Moda CEO Val Kolton, who will also become a product design consultant in Roland's dance, DJ, and electronic music division. Roland timed the announcement at 8/08 at 8:08 am Pacific as a tribute to its iconic TR-808 Rhythm Composer analog drum machine, which became very popular in the production of electronic dance music and hip-hop in the late 1980s, many years after it went out of production.
"While this is a historic moment for both companies, only ownership will change," Kolton said in our one-on-one interview. V-Moda was a family-owned company during its first 12 years of operation, with Kolton's parents and brother actively involved. Following today's announcement, the senior Koltons will retire and Kolton's brother will depart to pursue other interests.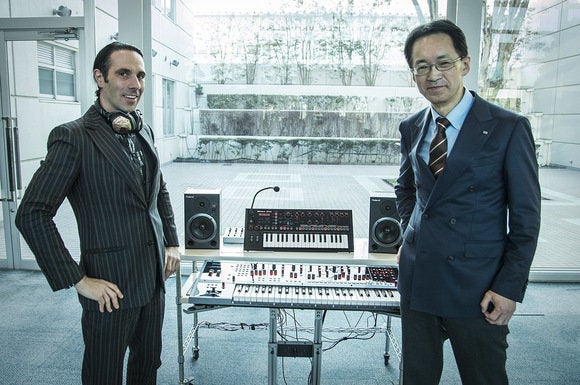 "We're pleased V-Moda has joined the Roland family of brands," Roland CEO Jun-ichi Miki said in a press release. "V-Moda revolutionized headphones and has pushed the envelope of personalization. Their Milano [Italy] design, material research, and professional DJ roots along with their loyal customers are incredible assets for Roland. It's an exciting time for both companies, and we are eager for the talent at V-Moda and Roland to collaborate. This new team and the audience that the products are going to attract will definitely inspire the future of music."
Kolton said V-Moda and Roland will remain separate companies, and their brands and office locations will remain distinct. You won't see Roland's pro headphones suddenly rebranded as V-Moda or phased out. V-Moda's locations in the U.S., Milan, and Asia will remain untouched. After the merger, V-Moda will gain engineers and office space in Tokyo and more sales resources to help grow V-Moda's brand globally.
Most importantly for existing customers, there will be no changes to V-Moda's product side. Even though the two companies would remain separate, I asked Kolton if there would be changes to some of the things that have endeared V-Moda to a loyal fan base. For example, would V-Moda's headphone customizations, accessories, and customer service policies (such as its "Immortal Life Program," which entitles V-Moda owners to a 50-percent trade-in discount) change? "Absolutely not," Kolton said. Roland admired these policies and intends to preserve them, according to Kolton.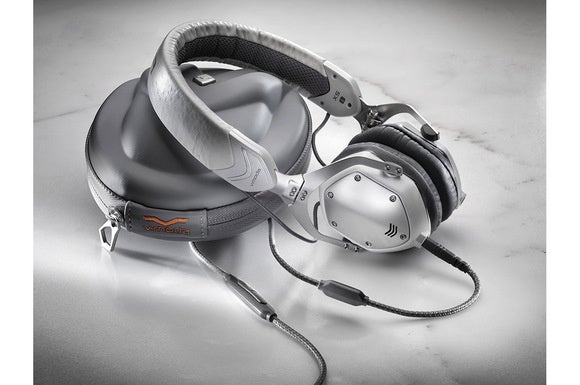 Kolton, for his part, said he considers this part of V-Moda's DNA, and it's why he eschewed overtures from venture capitalists over the years. Preserving analog sound in a digital world is another part of V-Moda's DNA, and it's why Kolton refuses to use noise-shaping DSPs in his headphone designs. Kolton said he felt a synergy with Roland in this respect: "My DJ logo was Vinyl Immortal, which really means analog," he said. "Roland already has this analog circuit behavior, and Roland has tried to mimic analog behavior in the digital world. To keep that analog heritage forever is crucial."
The merger "was really organic. It was a synergy thing," Kolton said, recalling how a Roland executive who had tried all the brands at Tokyo's largest headphone shop told Kolton that the V-Moda was the first headphone that nailed how the Roland drum synths should sound. Kolton told the engineer that he had used the Roland TR-808 and TR-909, as well as music authored with them, to voice V-Moda's headphones. "It's kind of like the art met the source," as Kolton described it.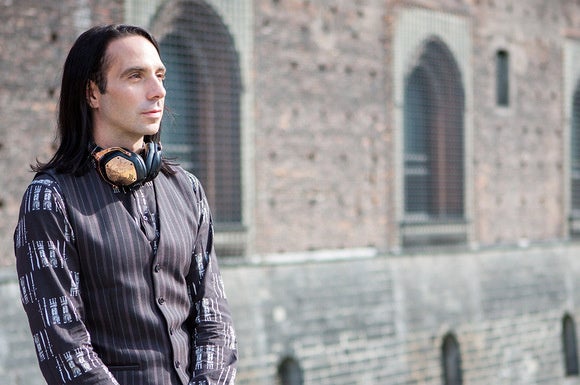 That conversation led to a small project, and the engineer then invited Kolton to collaborate on a headphone for Roland's new drum machine. "After a concert and over sushi, the engineer showed me a piece of paper of a product he wanted to come out with in the future. He asked me if I wanted to help them out on this and future products." While Kolton strongly felt that V-Moda would always be a family-owned business, he loved the idea: "I really felt like collaborating together could change the future of music. I thought this could work. So we did a handshake. The lawyers finished the paperwork. And here we are."
Kolton and I talked a bit why people should be excited about today's announcement and his new role. "A lot of my peers and DJ friends on the stage and in the studio use Roland gear all the time," he said. "I hope that together, this will spark a lot of new ideas and creative products that we could not have done alone."
Asked what his measure of success would be, he said it would amount to having some products enshrined in Milan's Museum of Musical Instruments and inspiring a new generation of musicians who would look back and say, "I couldn't have done it without this gear."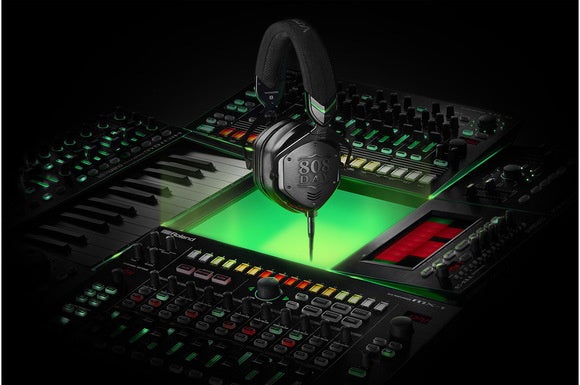 Kolton also said the Roland partnership will provide the resources for V-Moda to accelerate product development (including a V-Moda Bluetooth speaker that will be announced in the coming months), push the boundaries of audio innovation in new categories, and reach a larger global audience of artists and listeners. "I want fans of V-Moda to know that I'm working harder than I've ever worked," he said. "As CEO, I'm working on more products than I've ever dreamed of. This merger is going to allow the product roadmap I've been dreaming of to come to life. This is the next chapter for V-Moda. I'm just getting started."