If your adolescent years were anything like the norm, they probably weren't pretty. You brandished a know-it-all attitude, only made possible because your world was so small. You expected to be treated like an adult, yet you were incapable of acting like one. Most people outside your bubble wanted nothing to do with you.
I've been thinking about those awkward years as I look at all the changes the TV industry is going through. For content owners, media brands, and TV operators, this is a time of confusion, experimentation, and learning. It's a time in which media companies claim to understand how TV should be, but lack the vision or ability to make big changes. For anyone observing from the outside, the state of TV looks pretty messy.
I'm confident the video-streaming market will mature to the point that it becomes the predominant way for people to watch TV. But along the way, expect to see a few pimples and cracking voices.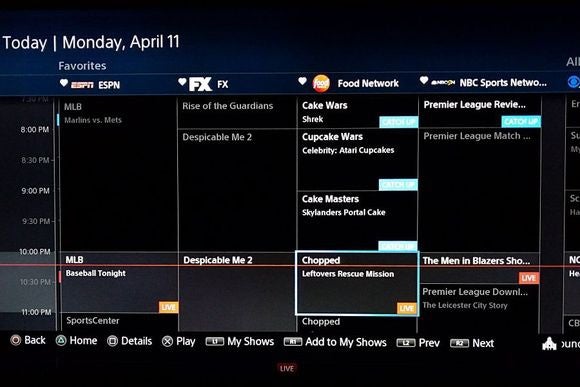 Breaking out
Nothing encapsulates the current awkwardness of the video-streaming business like the "skinny bundles" that services such as Dish Network's Sling TV and Sony's PlayStation Vue offer: You get a bundle of TV channels streamed over the Internet in a format that's somewhat similar to traditional cable or satellite TV, but in smaller, contract-free packages.
I recently defended skinny bundles because I believe they're superior to cable in many regards. But they're very much a transitional product, with one foot trapped in the old way of doing things.
Consider, for instance, the notion of DVR. Sling TV doesn't offer DVR features, and PlayStation Vue's cloud DVR has a 28-day limit. Cable/satellite DVR is clearly better, but why is this function even necessary? If the Internet allows for on-demand delivery of massive video catalogs, users shouldn't have to worry about scheduling recordings. Everything that airs on your TV channels should simply be available on your own schedule.
The round-the-clock channel seems equally obsolete. Sure, there's some appeal in being able to start watching TV with minimal decision making, but why does that require you to jump into the middle of a TV show, with no power to skip things you don't like? Tomorrow's TV channels should be more like the playlists on an Internet radio station, tailored to your interests.
While we're at it, why even bother with a bundle that's walled off from the rest of your streaming services? If you subscribe to Netflix, Amazon Prime, and a dozen cable channels, all of that content should exist under a single interface, with the same search, recommendation, and watch-list features available throughout.
To be fair, services like Sling TV and PlayStation Vue have some smart ideas, like the ability to bookmark favorite shows and channels, and in Vue's case, to create profiles for different members of the household. But the underlying emphasis on channels and appointment viewing are still rooted in traditional television, and I don't think that can last.
Learning to grow
What does a fully-mature video-streaming landscape look like? Here's my take:
Streaming-video apps, on devices such as Apple TV and Roku, will replace the conventional notion of "channels."
The hooks into these apps will exist largely at the operating-system level, though universal search, watch lists, and recommendations.
DVR will become obsolete as all episodes of a channel's shows—past and current seasons—become available on demand.
The platform holders (Apple, Amazon, Google, Roku) will aggregate these offerings into one store and billing system.
Some channels may still be bundled—they'll be cheaper than a la carte—but under the same app-based system described above. Consumers will pick and choose whatever combinations work best for their interests and budget.
Right now, major obstacles stand in the way of this scenario, including technical challenges, content-licensing hurdles, and conflicting business goals. It's going to take years for the industry to work these issues out.
Still, we're starting to see progress. Universal search and watch lists are becoming a bigger priority on streaming devices. TV networks are starting to own, rather than license, more of their programming, which in turn allows them to stream more on-demand episodes through their own apps. And with the ever-present threats of cord cutting, cord shaving, and not bothering with the cord to begin with, media companies are becoming more interested in breaking away from traditional cable bundles.
The skinny bundles we see now are just a phase the streaming video industry is going through en route to adulthood. While they're not the ideal version of what TV should be, they're a necessary part of growing beyond the pay-TV status quo. And like your adolescent years, their present awkwardness may only seem obvious in hindsight.
Sign up for Jared's Cord Cutter Weekly newsletter to get this column and other cord-cutting news, insights, and deals delivered to your inbox.