Updated August 16, 2017 to add our review of the Terk Trinity Xtend indoor TV antenna, which also includes an 802.11n Wi-Fi range extender. We weren't impressed.
Ditching your cable- or satellite-TV subscription and going to a setup combining a streaming device along with an antenna to pick up over-the-air digital broadcasts is a smart move that will save you some serious cash every month.
There's plenty of free TV to be had—well, you'll passively pay by being exposed to commercials—but you'll need an antenna to pull those signals in. An outdoor model mounted to a tall mast (elevating the antenna at least 30 feet off the ground) will yield the best results, but that's not the most attractive accessory for your home, and it's a total no-go if you're a renter or live in an apartment.
Indoor antennas can do the job if you don't live too far from your area TV stations' broadcast antennas, so now the question becomes "which one's best?" Having ditched cable nearly five years ago myself, I struggled with getting consistent, quality reception on local TV channels. I recently put four indoor antennas to the test and discovered that spending more on an antenna doesn't always deliver a better overall experience. In fact, the top performing antenna out of this bunch was also the least expensive.
Best indoor digital TV antenna: Mohu ReLeaf
Mohu ReLeaf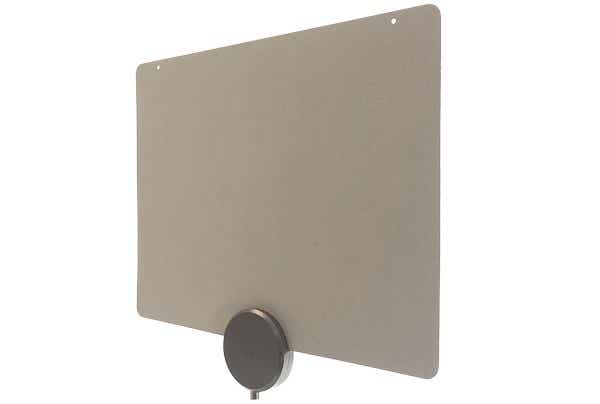 Price When Reviewed:
$49.99
Tied with the more-expensive FlatWave Amped Antenna for most channels received at 25, the MoHu ReLeaf lacks any sort of amp for boosting signal quality. It's as basic as an antenna gets, with a coax cable and a flat piece of material resembling cardboard making up the housing. Actually, that cardboard-looking material is actually 33-percent recycled cardboard, and the plastic antenna housing is made from crushed cable boxes. Best of all, the ReLeaf is currently priced at just $40. If you don't live close enough to broadcast towers, you'll want to choose an amplified antenna, such as our runner-up, the Terk Horizon.
Runner-up: RCA Skybar Indoor HDTV Antenna
Skybar Indoor HDTV Antenna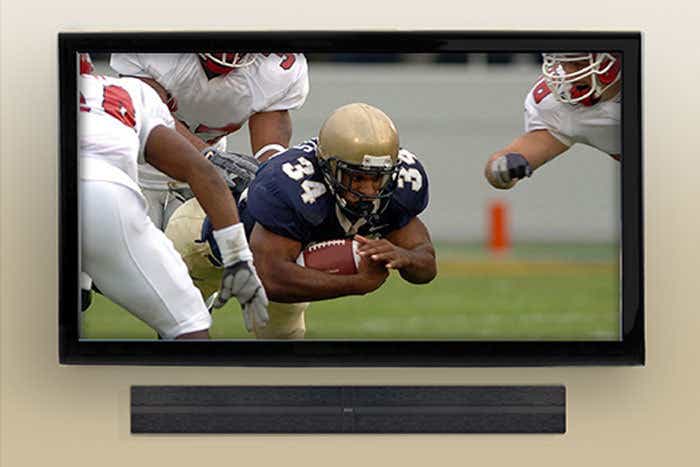 Price When Reviewed:
$39.99
You can hang RCA's Skybar antenna on your wall, but most people will set in front of of their TV, where it will fool most observers into thinking it's a sound bar. Beyond its good looks, the Skybar pulled in more TV stations than any other antenna apart from our first-place pick, Mohu ReLeaf.
Features we considered in our evaluations
The most important factors when it comes to testing an antenna are reception and picture clarity. How an antenna looks was also taken into consideration, but reception and quality hold more weight at the end of the day.
When looking for an antenna of your own, be sure to check how far away local broadcast antennas are from you. There are several sites available for such a task, but we used Antenna Web during this review.
The further away from the towers you live, the more powerful of an antenna you'll want. Amplified antennas typically offer extended range of 50 to 60 miles, while non-amplified antennas have a range of 20 to 30 miles.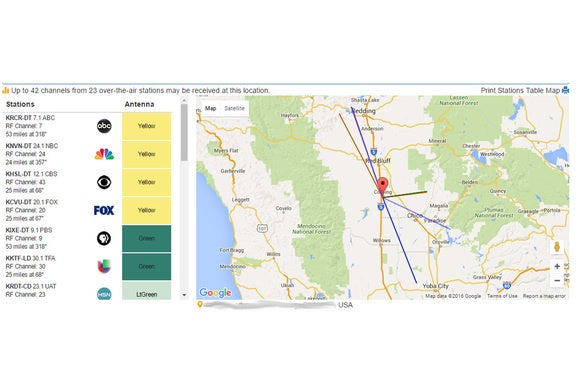 How we tested
Each antenna was installed and setup on the same TV. After connecting all necessary wires, a channel auto add scan was ran twice, noting the results. If there were any discrepancies, further scans were ran in an attempt to troubleshoot any issues. Additional scans are noted in the respective reviews.
After the scan was complete, I flipped through channels, watching TV and noting any issues with image or audio quality.
All of our indoor digital TV antenna reviews
Here's a list of all the indoor digital TV antennas we've reviewed. We'll update this on a regular basis, so be sure to check back for our ongoing coverage.