If you've been waiting for the most powerful consumer software video player on the planet to do 360, your patience has been rewarded. PowerDVD 16 now supports panning, tilting, and rotating of 360-degree video. It's a free upgrade for current owners.
Mentioned in this article
PowerDVD 16 Ultra
Price When Reviewed:
$100
What? You weren't waiting? What's 360-degree video, you ask? I'm with you. I was barely aware of the format's existence before I saw the email from Cyberlink saying PowerDVD 16 now supported it. Google Street View was the closest I'd come. Being able to look up, down, around, and backwards is quite cool; but with Google Street View, it's a bit of a slow and somewhat static experience. At least on its own. And yes, I just complained about yesterday's wowser technology.
360 video is the same spherical coverage concept, except that it's moving. That makes all the difference because it relieves you of those ponderous navigation duties. All you do is pan and tilt while the action transpires. With PowerDVD 16, you adjust the perspective with either the on-screen control or by simply clicking and "pulling" the image about. It's a silky-smooth experience either way.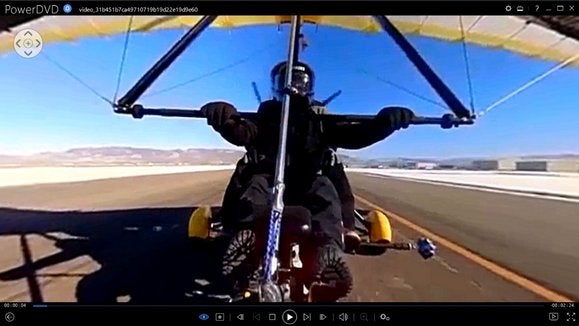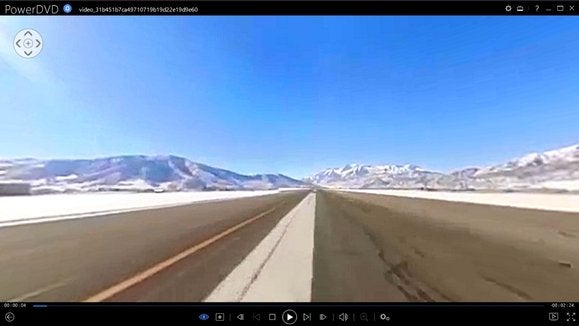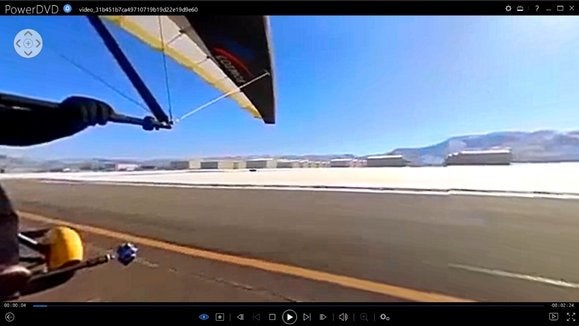 Not yet perfect
But that silky tilt and pan spoiled me; now I want silky manual movement back and forth in time. You can move about the timeline as you can with any video, but it's comparatively balky and jumpy. PowerDVD 16 does fast forward, but it lacks a rewind function–you can't just smoothly reverse to that glimpse of scenery that you found interesting. Hopefully that's next on the list on the list of upgrades.
The company told me that if there's a 360 tag in the metadata for a file, PowerDVD will automatically switch to equirectangle mode (that's the 360-degree-tilt-and-pan mode). All the files I downloaded for testing required right-clicking and then selecting this mode manually from a context menu. The point being is that this technology is not yet completely standardized.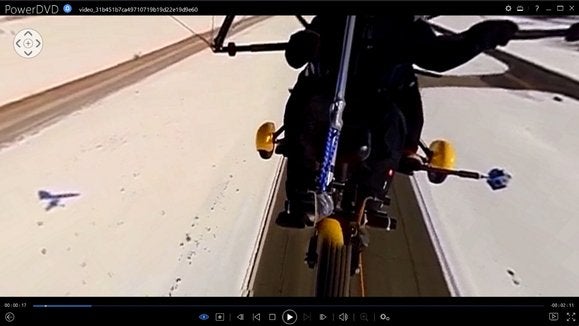 Way better than 3D
But why complain about something that's a whole lot of fun, and–unlike 3D (a technology that sounds related, but isn't)–actually offers some benefit beyond titillation. I'm guessing it won't be too long before 360 degree is employed in orientation and guide videos, not to mention online advertising and the like. I can also see all sorts of entertainment applications, especially in sports. And how about Google Street View?
Note that there are a number of cool demos and downloadable 360-degree videos such as the one these screenshoots came from available at 360heros.com. Take a look.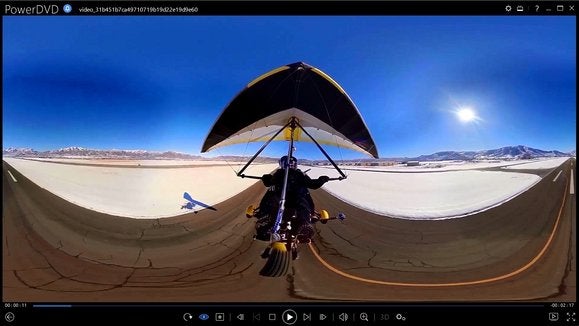 If you own any version of PowerDVD 16 (Ultra, Pro, or Standard), 360-degree video playback is available via a free update. If you don't own PowerDVD 16, which, by the way, does the nicest job of rendering video of any software player on the planet, it's available as a rental for $45 per year, or $15 for three months. The standalone version is $100 (MSRP).