Whenever I write or read about streaming-TV channel bundles, such as what Sling TV and PlayStation Vue offer, inevitably the following criticism comes up: Why bother? It's just the same old TV bundle with a different delivery mechanism.
At first glance, the criticism rings true. With Sling TV and PlayStation Vue, you pay a base monthly fee for dozens of channels, but certain other channels are available only if you pay more. It's possible to spend upwards of $50 per month on these bundles and end up with a channel lineup that's similar to cable- or satellite-TV service.
But upon closer inspection, streaming-TV bundles have lots of benefits that don't apply to traditional TV service. These services aren't for everyone, but here's why you shouldn't dismiss them out of hand:
Pricing and packages are more flexible than cable
With a handful of exceptions, cable- and satellite-TV providers aren't big on customization. Maybe they'll offer broadcast channels like ABC and Fox for a low monthly fee, but popular cable channels like ESPN and AMC still require a significantly larger bundle.
By comparison, streaming bundles are more flexible. Sling TV, for instance, starts at $20 per month, with optional $5-per-month channel packs around themes such as kids and world news. And with Sling's new $25-per-month bundle, you can cut out ESPN and get a lot more other channels in exchange. PlayStation Vue, meanwhile, has a larger channel package that starts at $30.
No, these aren't the a la carte offerings that everyone dreams of, but they're a step in the right direction. Even if you don't get as many channels as you would with cable, you might pay less for a bundle that suits your needs.
The software is more innovative
When you think of cable, you probably visualize that bland TV guide with the endlessly-scrolling list of channels. TV doesn't have to be that way, and streaming services are moving much faster than cable at re-imagining the interface.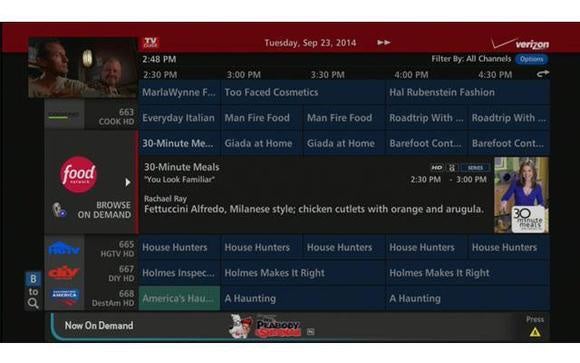 Both Sling TV and PlayStation Vue, for instance, allow you to bookmark your favorite shows and channels for convenient top-level access, and Sling's recent interface overhaul includes filters for TV shows, movies, and sports. PlayStation Vue, meanwhile, offers a more modern take on the DVR, letting you instantly save any show without recording or scheduling limits.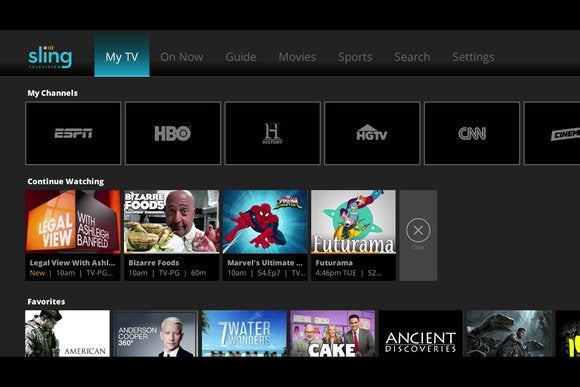 And this is just the beginning. With AT&T and Hulu both planning to offer their own streaming bundles, we're sure to see a lot more innovation as these services compete to build the best interface. If you have cable and you don't like the way your software works, you're simply out of luck.
Service is as easy to stop as it is to start
You know how NBC always puts a chunk of their Olympics coverage behind a cable paywall? In previous years, if you were a cord cutter who wanted to watch every sport, you had to contact the cable company, arrange a service call, and have them install a set-top box in your home. And when the games ended, you had to bring the box back to the service provider (making sure to get a receipt, so they didn't try to slap you with a lost-equipment fee six months later).
Those hassles don't apply to streaming bundles, which allow you to sign up, switch plans, or cancel service entirely over the internet. There's no hardware to return or customer-retention department to deal with either, so it's easy to add and drop TV service around specific events or shows.
No sneaky fees or underhanded price tactics
If services like Sling TV and PlayStation Vue don't seem any cheaper than cable, you might want to check your bill. Cable companies love to make you feel like you're getting a deal by bundling TV and internet service, only to quietly crank up the costs when you're not paying attention.
Beyond the advertised price of cable, you'll have to pay broadcast retransmission fees, regional sports fees, and taxes, which probably add up to around $10 per month. Hardware rental costs can be even higher, especially if you have multiple televisions. You could be paying $20 or $30 per month in fees alone. That's as much or more than the cost of a Sling TV subscription.
And while bundling internet and TV service can seem like a steal at first, the advantages become less pronounced once your promotional pricing expires. At least with streaming services, you know exactly what you're paying every month, and you won't be subject to routine price increases.
One box does it all
I've already written plenty about the evils of the cable box, so I won't harp on it too much here. Still, it's worth noting that with a streaming bundle, you can use a single set-top box for all of your television needs, from Sling TV to HBO Now to Netflix—no need to switch remotes and inputs just to watch a different show. While some cable companies have dabbled in streaming services on their set-top boxes, the app selection is still far behind streaming-only devices like Apple TV, Roku, and Amazon Fire TV.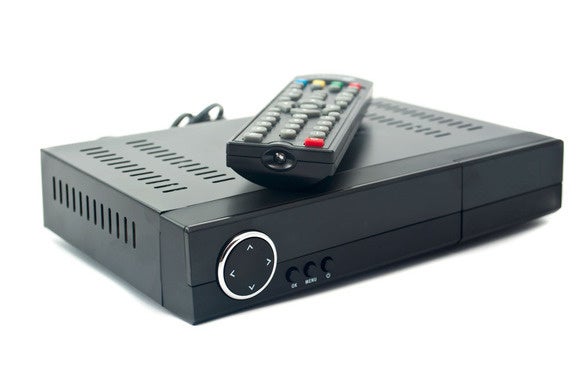 Why streaming bundles still aren't for everyone
To be clear, streaming-TV bundles have their fair share of problems: PlayStation Vue's cloud DVR feature has limits (including a 28-day window to watch recordings), and Sling TV doesn't offer DVR at all. Both services are susceptible to internet bandwidth and Wi-Fi signal problems, neither of which are a concern with traditional cable. And with so much variation in the pricing and packages, there will be situations where it's simpler to just go directly through the cable company for everything.
But these disadvantages—along with the advantages above—only underscore how streaming-TV bundles are not just cable all over again. In the end, they're just an alternative means of meeting your entertainment needs.