Yamaha and Denon have announced new models in their flagship receiver lines, with the former rolling out six new products in its Aventage RX-A 60-series, while Denon revealed the midrange AVR-X1300 and the higher-end AVR-X2300.
Yamaha introduces new room-correction technology
Yamaha's Aventage moniker represent the company's flagship receiver line. On the video front, each of the new Aventage receivers comes equipped with a varying number of HDMI ports capable of handling 4K Ultra HD resolution, HDCP 2.2 copy protection, and high dynamic range (HDR) pass-through, as well as the ability to handle BT2020 10- and 12-bit color spaces with 4:4:4 chroma subsampling.
All six of Yamaha's new receivers will be compatible with the company's MusicCast wireless multi-room audio system, too. MusicCast works with Wi-Fi, Bluetooth, and Apple's AirPlay technolgoies for added connectivity to music services and to smartphones or tablets to easily stream music all around the home.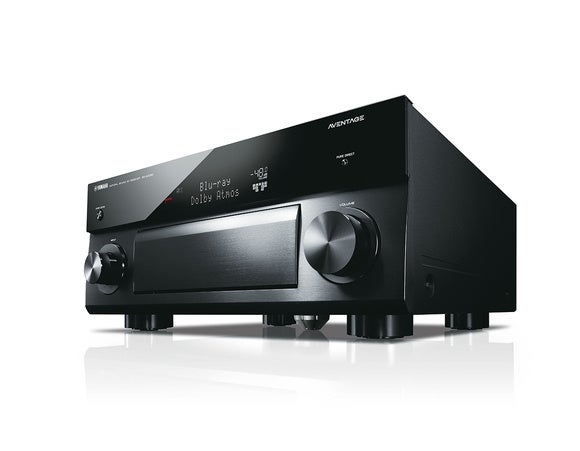 Yamaha's A-60 models support high-resolution audio music files including: ALAC files up to 24-bit/96kHz; WAV, AIFF, and FLAC files up to 24-bit/192kHz; and DSD files to 5.6MHz. Vinyl lovers will want to look at the Aventage models RX-A760 through RX-A3060, which have phono inputs with RIAA preamps to support traditional cartridge-based turtables. These models can stream music from LP records over the MusicCast network to MusicCast-enabled products in other rooms in the house.
If you like room correction, but hated the last generation of Yamaha's YPAO room-correction software take note: Starting from the RX-A760 on up, YPAO now has subwoofer parametric EQ down to 15.6Hz. Previous iterations of YPAO were only effective down to about 31Hz. The top-of-the-line RX-A3060 also features YPAO R.S.C., which adds a 3D, multipoint, 11.2-channel precision equalizer and 64-bit resolution
Each of these models features Dolby Atmos and DTS:X support, but only the RX-A2060 and RX-A3060 allow you to grow beyond 5.1.2 setups. The A2060 has 9.2 channels for a 5.1.4 speaker configuration, and the A3060 has 11-channels for 7.1.4 speaker configurations (though an external two-channel amplifier is required to realize that maximum configuration).
Denon X-series: Everything but the kitchen sink
Denon's best AV receivers are in its AVR series, but the two models in the X-series line announced today are no slouches, either. The midrange AVR-X1300W and high-end AVR-X2300W both are 7.2-channel models built with some of the same technology as Denon's pricier flagship models. The X1300W features seven discrete amplifier channels rated at 80 watts per channel (two channels driven), while the X2300W sports the same number of channels rated at 95 watts per channel (again with two channels driven).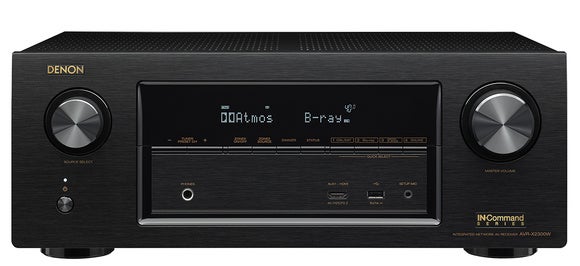 Both Denon models have advanced video sections with the latest specifications. On the X1300W you get six HDMI 2.0a/HDCP 2.2 inputs and one output. The X2300W features eight inputs and two outputs, so you can support both a TV and a video projector without needing an HDMI switcher. Both models support 4K/Ultra HD, 4:4:4 Pure Color sub sampling, HDR pass-through; and BT.2020 pass-through on every input.
The Denon AVR-X2300W boasts Imaging Science Foundation (ISF) certification for video quality. The X2300 is equipped with the full suite of ISFccc advanced video-calibration controls. The additional inputs, control options, second zone pre-outs, and RS232 port for home automation control will render the AVR-X2300W attractive to custom installers and smart-home aficionados.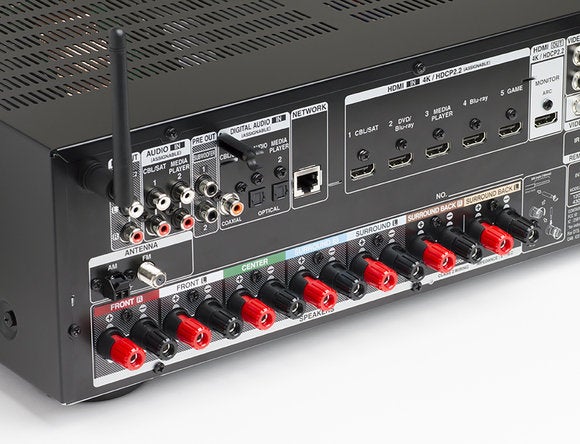 Following a growing trend among AV receivers, both new models have Dolby Atmos immersive audio and are ready for DTS:X. As manufacturers still seem to be playing catch-up from last year, these new models must wait for a free DTS:X update (scheduled for later in 2016) to take advantage of the speaker-layout-agnostic immersive-audio format.
As with all other X-series models, the X1300 and X2300 have just about every wireless and network feature you could ask for: Built-in Bluetooth, dual-band Wi-Fi, and dual antennas are just the tip of the feature list. Apple AirPlay, Internet Radio, Pandora, Spotify Connect, SiriusXM and high-res music file playback of FLAC, AIFF or DSD (up to 5.6MHz) are standard.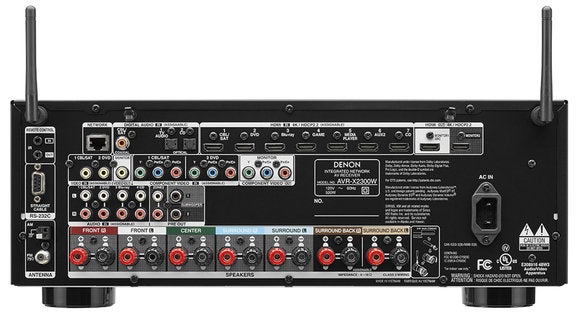 Pricing and availability
The Yamaha RX-A760 ($750) will be available in May; the RX-A660 ($650), RX-A860 ($1000) and RX-A1060 ($1300) will be available in June; while the high end RX-A2060 ($1700) and RX-A3060 ($2200) models will be released in July. Denon's AVR-X1300W will list for $599 and the AVR-X2300W will retail for $799. Both Denon models will be available starting around May 18.