Last week, Comcast users around the country breathed a sigh of relief when the cable giant relaxed its data-cap plans.
Instead of the 300GB limit that Comcast currently imposes in some trial markets, Comcast will allow 1.0TB of usage before charging overage fees. The company points out that less than one percent of its customer base uses more than 1.0TB today, implying that even people who stream lots of online video shouldn't have to worry about caps.
But this relief is just temporary. With 4K resolution and HDR video, streaming services such as Netflix are poised to consume much more data as they provide vastly better picture quality to consumers. The traditional TV industry, meanwhile, is dragging its heels to provide those same video features to cable and satellite subscribers.
This is proof positive of how data caps harm innovation. Cable TV cannot keep up with the new high-bandwidth formats introduced by streaming video, which means users will eventually have to decide between better picture quality and the amount of video they watch.
In search of HDR
Although 4K Ultra HD has been available on streaming services for a couple years, HDR, or high-dynamic range video, is an even bigger advancement. HDR allows for much greater detail in the highlights and shadows of a scene, and its benefits are immediately noticeable. Having seen HDR demos at industry trade shows, my go-to example is Mad Max: Fury Road, and how the center of a spouting flame comes in rich reds and oranges rather than blown-out whites. But even in less action-heavy films, you might see a broader color palette in shadowy scenes, or be able to discern dawn from mid-day by the way lighting hits the pavement.
Although HDR is a fairly new technology, the prices on TVs that offer it are falling rapidly. Vizio, for instance, now offers HDR across its mid-range product line, starting at just $850 for a 50-inch display. Within a year or so, HDR should be a standard feature on many 4K sets (we haven't heard of any 1080p sets with HDR).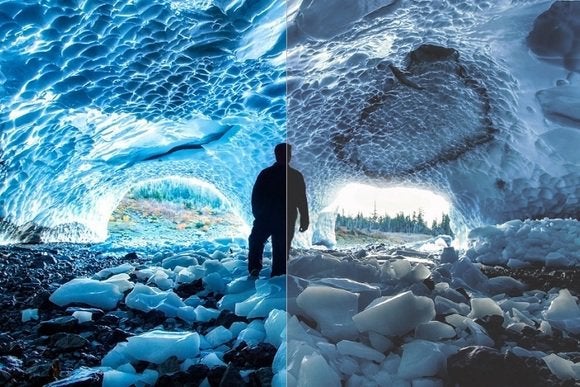 As with 4K Ultra HD, streaming services are the first to support HDR. Amazon started dabbling in the format last year with a handful of Prime shows and movies. Netflix recently turned on HDR for its original series Marco Polo, and the service provider is promising another 150 hours of HDR video by year's end. Vudu is serving up a la carte HDR videos now, and YouTube has promised support as well.
As for the traditional TV industry? It's barely started talking about HDR. Comcast says it wants to launch an HDR-capable set-top box this year, but it's unclear when HDR channels will be available to go with with it. Other service providers—such as Time Warner Cable, Charter, Cox, Dish Network, DirecTV, Verizon, and AT&T—haven't revealed any plans for HDR set-top boxes or channels. TV networks aren't talking about broadcasting HDR either.
This is no surprise given cable and satellite providers' lack of 4K Ultra HD uptake. While several TV providers now offer 4K-ready set-top boxes, DirecTV is still the only provider with a round-the-clock 4K channel. And that's just a showcase channel, totally separate from the regular channels you'd want to watch most of the time. The reality for traditional TV is that adopting a new format is a major endeavor, requiring both the TV operator and individual channels to participate. (A fair number of TV channels have yet to graduate from 720p, for that matter.)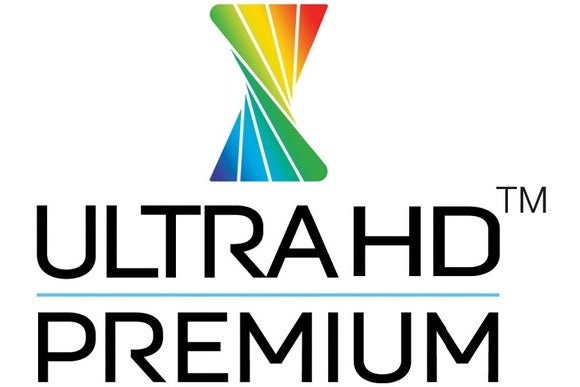 Even if TV providers get around to supporting HDR, you can be sure they'll charge a high price for it. DirecTV isn't letting a dearth of content stop it from demanding an upcharge of $6.50 per month for every 4K box you rent.
By comparison, Amazon includes HDR video at no extra cost to Prime subscribers. Netflix charges just $2 extra per month for 4K and HDR, in a plan that also includes streaming two four devices at once (Netflix's standard $10-per-month plan is limited to two devices at once).
The devil's in the data cap
When it comes to adopting HDR, my guess is that streaming services will likely have at least a few years' head start over cable providers. But if you avail yourself of those streaming services while you wait for the rest of the world to catch up, a capped data plan could give you trouble.
To stream in 4K Ultra HD with HDR, Netflix recommends you have a consistent minimum download speed of at least 25 megabits per second. That multiplies out to roughly 11.25 gigabytes per hour. With the average Netflix user now streaming two hours of video per day, according to one third-party estimate, HDR TV owners would consume 675GB of bandwidth to watch just one Netflix stream.
At that rate, AT&T U-Verse customers on mid-range speed tiers would blow past their 600GB-per-month cap before the month is even over. Even Comcast's supposedly-generous 1.0TB wouldn't be enough for homes where more than one user is streaming on a nightly basis. And that's before you count any other type of Internet usage.
Internet service providers are certainly aware of what the future of streaming will bring. That may explain why Comcast, in increasing its data allotments, also increased the price of unlimited data, from $30 to $50 per month. The cable-TV companies freely admits that data caps are about profit, not network management, and both industries stand to cash in as more people switch to streaming video and adopt high-bandwidth formats, pushing far more than one percent of customers over their limits.
Turning up the pressure
In a previous column, I expressed optimism for the future of broadband in the United States, even as Internet providers such as Comcast and AT&T start enforcing data caps and overage fees.
My theory is that data caps will face a major political battle as streaming video becomes more prevalent, normal data usage grows, and ordinary consumers start getting punished for cutting the cord. The resulting mass outrage—already brewing today—will prompt Internet service providers to rethink data caps, either due to the threat or regulation or more competition from municipal broadband and new private efforts like Google Fiber.
Comcast and AT&T may be hoping to delay those challenges by increasing their previous data cap levels, but I believe 4K and HDR will be catalysts for another wave of outrage. As traditional TV providers take their sweet time to offer HDR themselves, data caps directly threaten users' ability to enjoy this new format.
Video formats alone aren't the only streaming video innovation that may be hindered by data caps. One could argue that streaming-video services such as Netflix provide a better interface and better content than cable, and that devices like Apple TV and Roku have more advanced features and are easier to use than a cable box.
But those arguments are subjective at best, as some people still prefer the familiarity of cable. You can't argue with picture quality, however, and with 4K and HDR, the need for Internet without data caps is crystal clear.