For years, one of the best things about Vizio TVs has been the ability to ignore their SmartCast software.
Turning on the TV would always take you directly to your last input, so you could use a separate streaming player, game console, or cable box without needing to navigate through any smart TV software menus. If you just wanted to use your smart TV as a dumb TV, Vizio was happy to oblige.
Unfortunately, Vizio has now decided to change that behavior, with a late 2021 firmware update that makes SmartCast the default input whenever you turn on the TV. Vizio's firmware also switches the TV back to SmartCast automatically after 10 seconds when it detects no signal on other inputs, causing extra frustration for folks who use their TVs as computer monitors.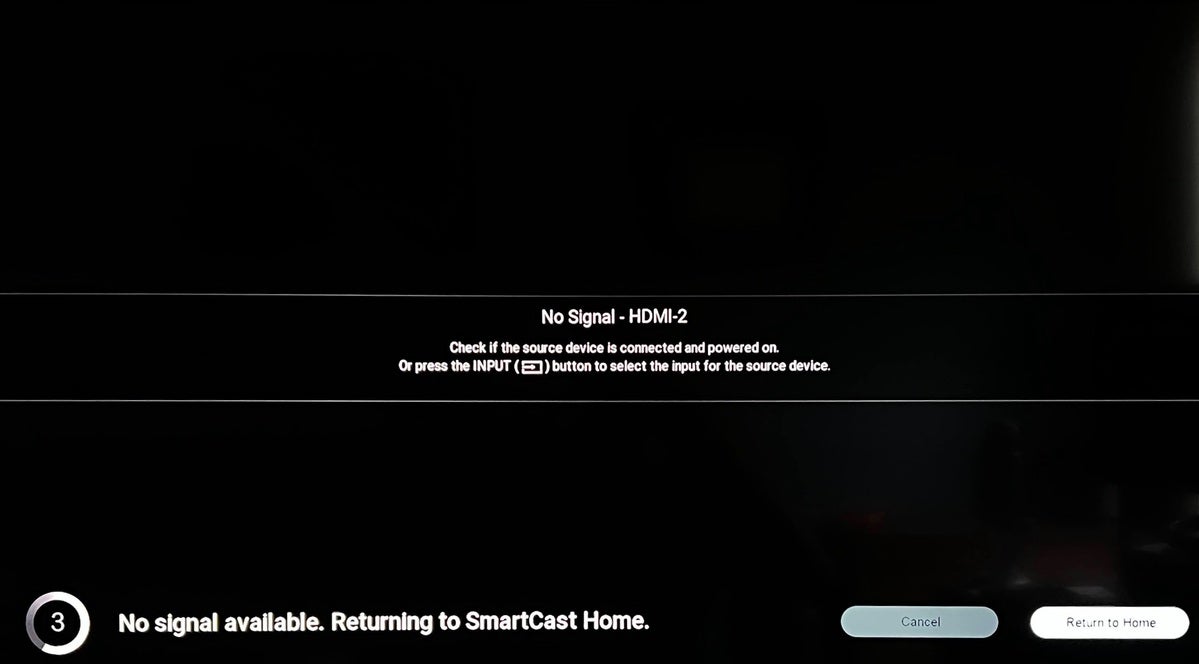 Even if you use HDMI-CEC to turn on your TV with a cable or streaming remote, Vizio may still override this command and switch back to the SmartCast interface when the TV turns on. There's no good reason to disrespect users' input preferences this way, except as a cynical ploy to boost "post-purchase monetization" through superfluous smart TV software.
This update appears to affect all Vizio SmartCast TVs, covering most of the company's televisions from 2016 onward. The good news is that you can still restore the old behavior by digging into Vizio's settings menu.
Avoiding SmartCast on Vizio TVs
Here's how to switch the default back to your last input instead of Vizio's SmartCast software when turning on the TV:
Hit the Menu button your remote.
Head to System > Input at Power On.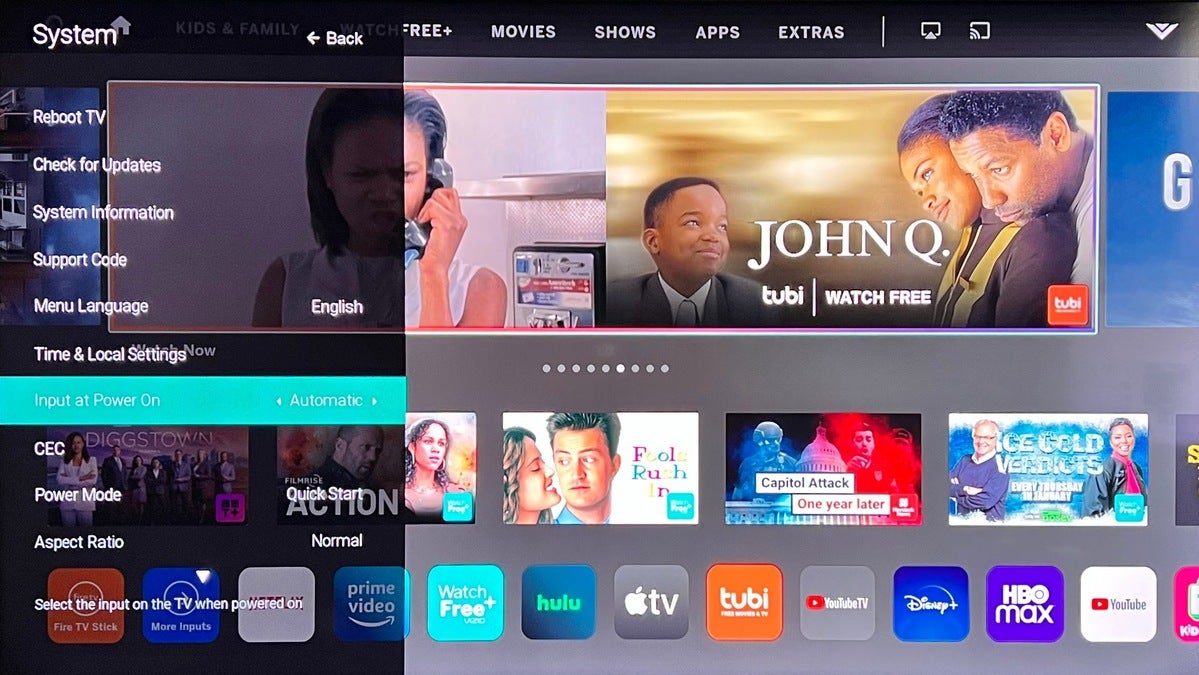 Instead of "Automatic," select "Previous Input," or choose a specific input to load every time.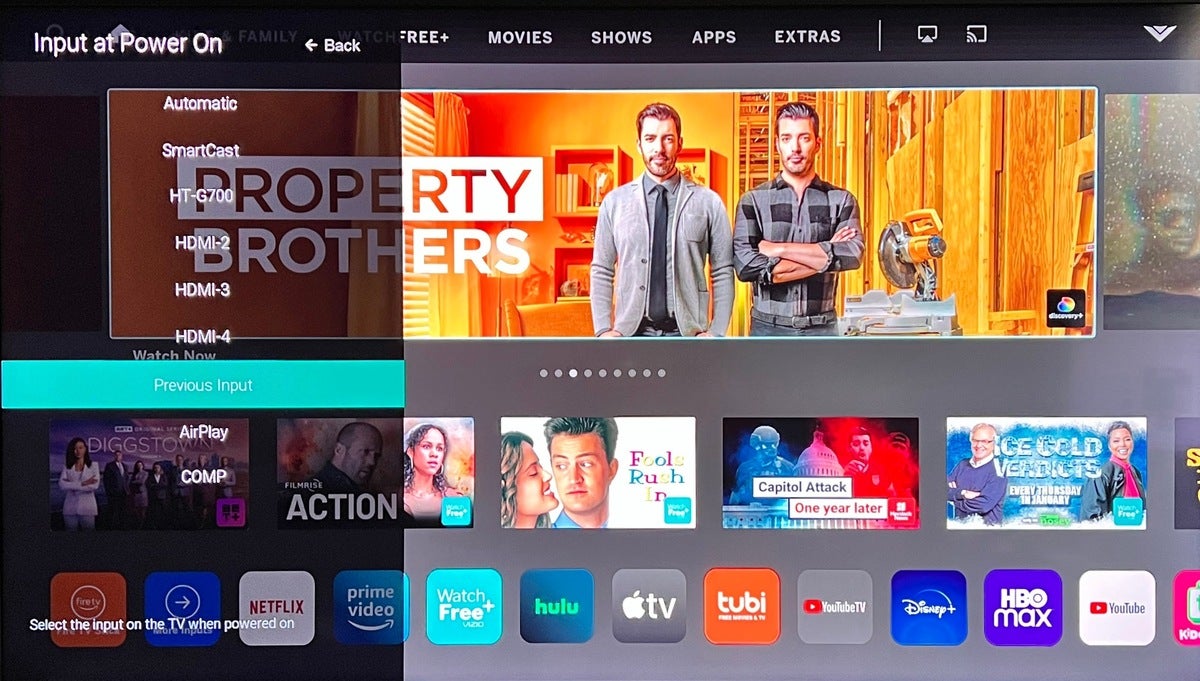 Turn your TV off, then on again.
At this point, your Vizio TV should be back to the way it was, remembering your last input instead of loading the SmartCast interface every time.
You might also consider disconnecting your Vizio TV from the internet entirely. Doing so will cut off certain smart TV features, such as Chromecast, AirPlay, and HomeKit support, but you'll also prevent Vizio from installing any additional updates that might make the dumb TV experience any worse.
Here's how to pull the plug on Vizio's internet connection:
Hit the Menu button on your remote.
Select "Network."
Select your connected Wi-Fi network from the list. (It should have a Wi-Fi icon on its left side.)
Select "Forget."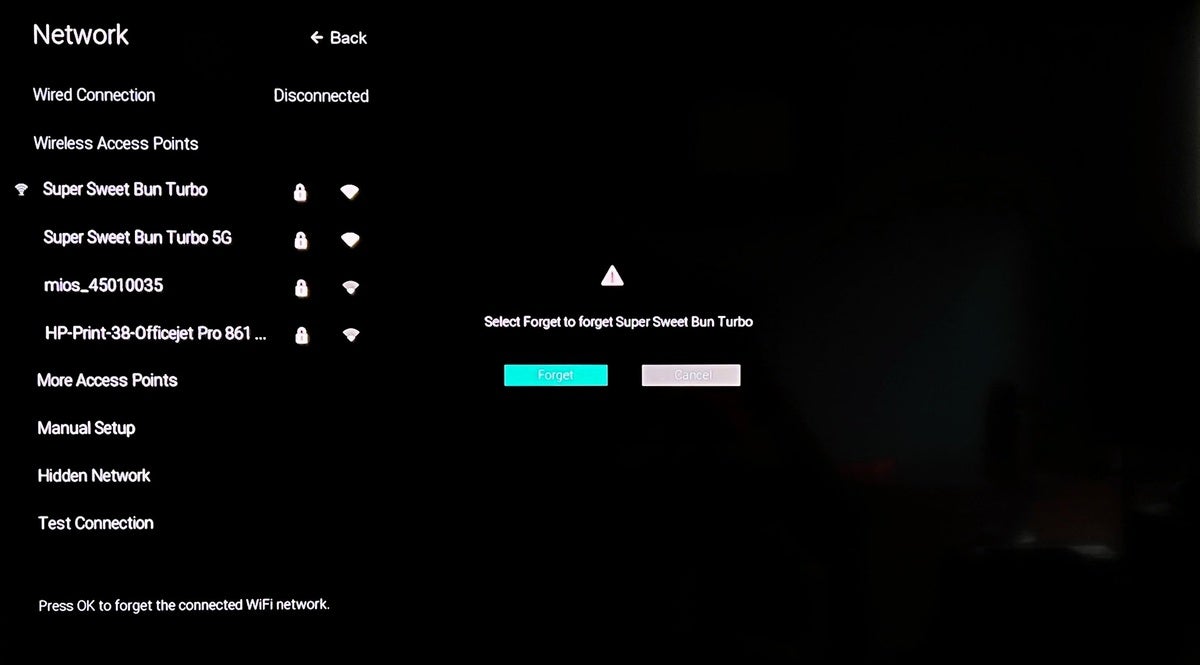 Alternatively, you can factory-reset the TV software by heading to System > Reset & Admin > Reset to Factory Settings. During setup, select "Skip" when prompted to select your Wi-Fi network, and you'll avoid installing SmartCast in the first place.