At a Glance
Expert's Rating
Pros
Excellent, accurate audio
Exceptionally comfortable
Very affordable for planar magnetic drivers
Cons
Bulky
No wireless connectivity or ANC
Our Verdict
A planar magnetic headphone at this price is quite unusual, and this one delivers super-accurate audio reproduction with a very, comfortable fit.
Best Prices Today: Monolith by Monoprice 1070C planar headphone
The Monolith by Monoprice M1070C over-ear planar magnetic headphone is large and in no way sexy. It doesn't support Bluetooth, and it has separate inputs on each ear cup. If your goal is avoiding wires and looking good while you run, this isn't the headphone you're looking for.
But if you're looking to sit back, close your eyes, and hear music as it was recorded, then this surprisingly light (given its size), comfortable, and affordable $400 (on sale for $300 at the time of this review) headphone should be on your short list.
This review is part of TechHive's coverage of the best headphones, where you'll find reviews of the competition's offerings, plus a buyer's guide to the features you should consider when shopping for this type of product.
Specs and design
When I say large, you might not appreciate my full meaning. The planar magnetic drivers inside the M1070C's are a massive 106mm (4.17 inches), so the cups for these beauties are far larger than normal.
They're also a full 2.5 inches deep, with plenty of clearance for your auricles. That ameliorates my major complaint about a host of headphones—ears mashed against speaker grills.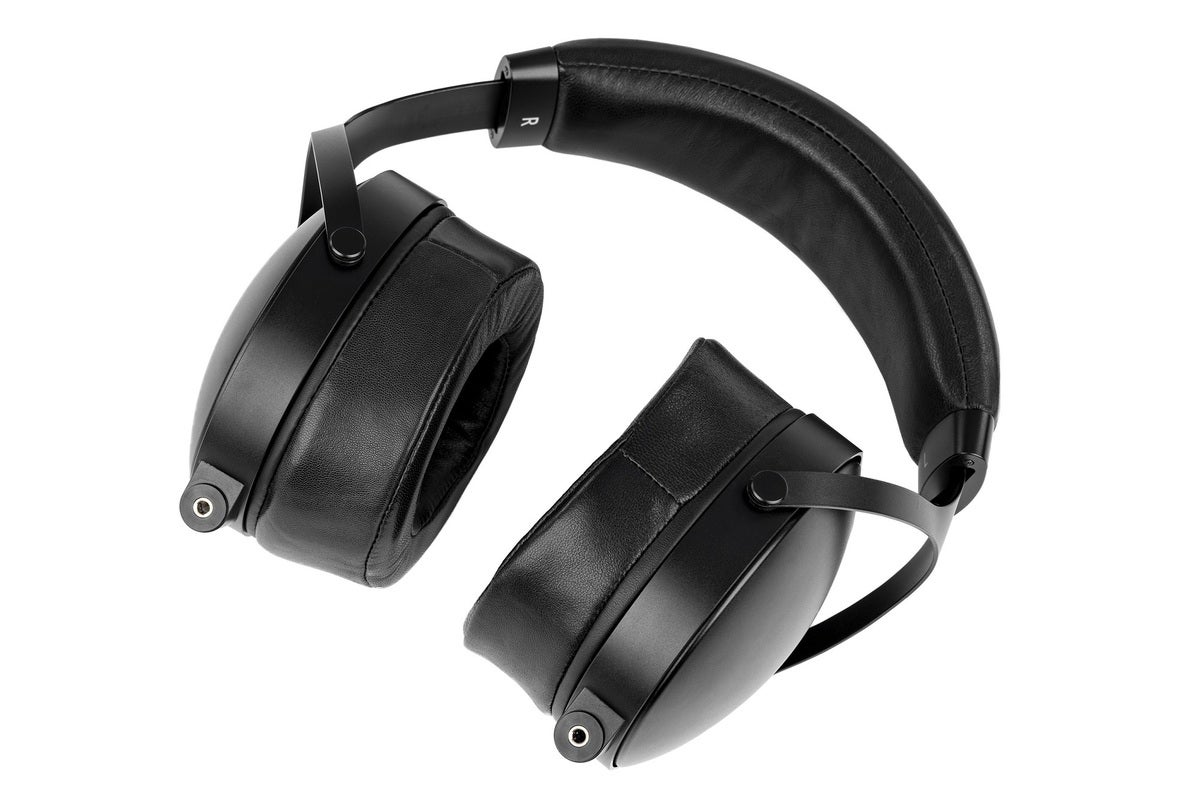 No Bluetooth means there are no batteries involved, so despite the large dimensions, the M1070C weighs only 22.6 ounces. That might sound heavy, but because of the large surface areas involved and generous padding on both the cups and the headband, the M1070C is a very pillowy experience.
Indeed, I found them far more comfortable than the recently reviewed, extremely sonorous, far lighter, but somewhat tight and uncomfortable-for-extended-listening Marshall Monitor II ANC.
Marshall Monitor II ANC headphone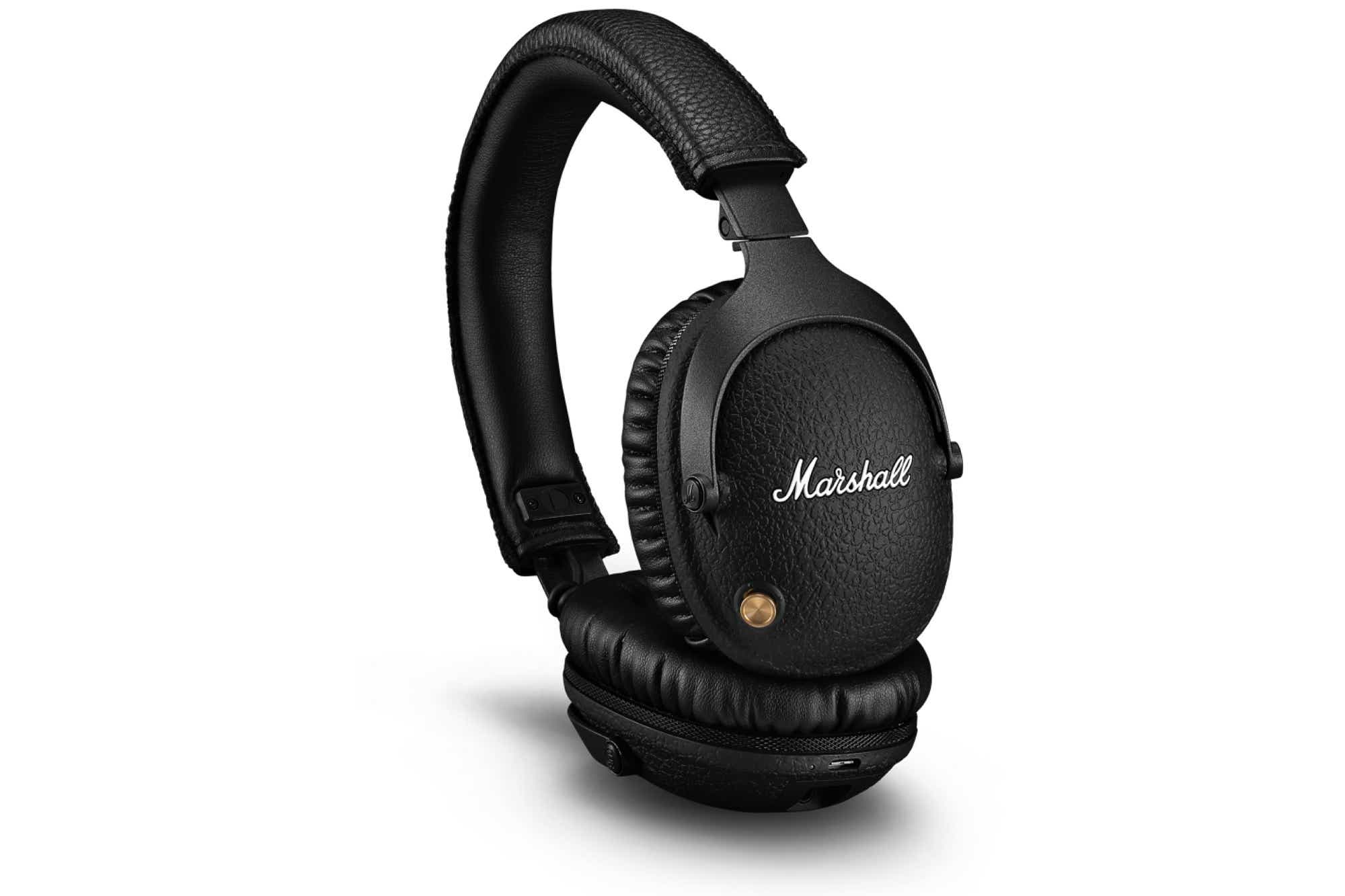 Price When Reviewed:
$319.99
The M1070C isn't what you'd call a low-impedance headphone, but presenting 60 ohms of impedance means it's not super high-impendence headphone either. I had to boost the gain on my audio interface (Universal Audio Apollo Twin X Quad) a couple of notches to achieve the same volume as with my daily-driver Sony MDR-7506, but there was still plenty of headroom.
The only connections on the M1070C are the 3.5mm connectors for the headphone cable. One on each cup. Yup, it's a Y-cable rather than the single connection with an extender on the headphones themselves that most consumer types use.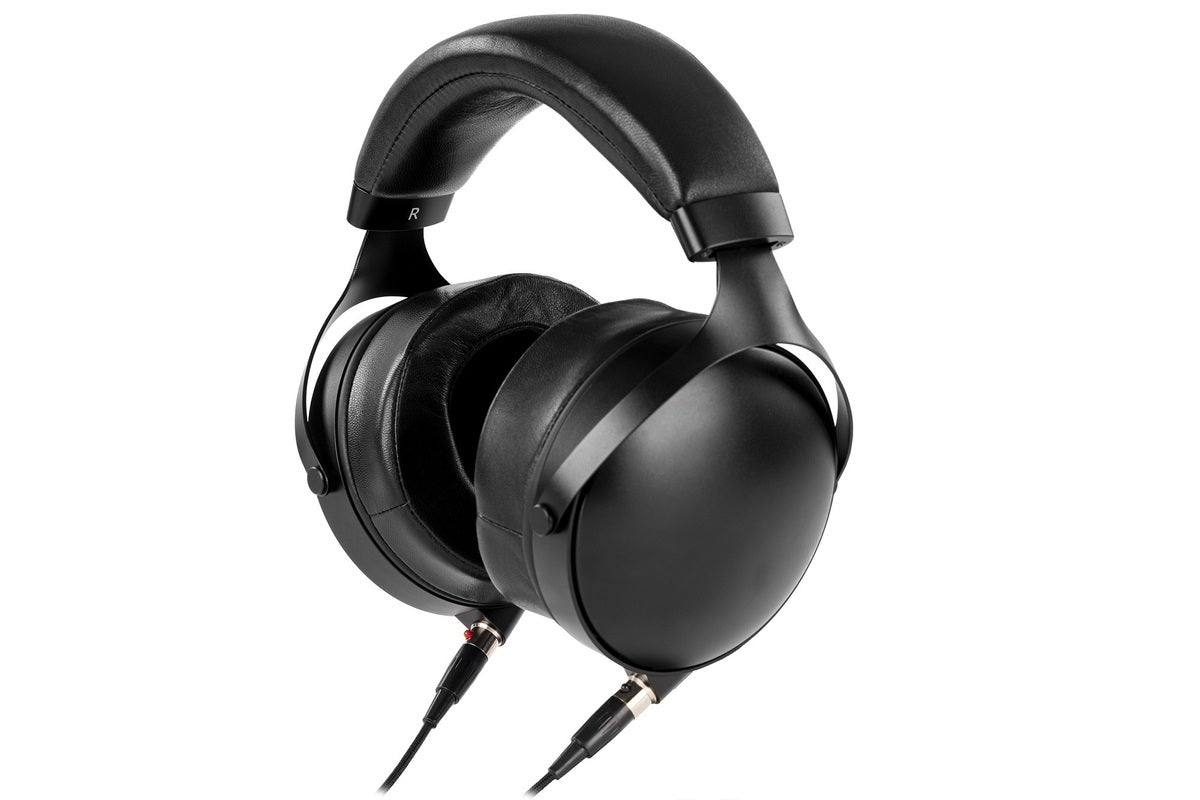 Note that for $100 more (on sale) Monoprice offers the M1570C's featuring balanced, TRS (Tip/Ring/Sleeve)-to-mini-XLR connections for equipment that supports it. Said equipment includes quite a few headphone preamps available from the Monoprice itself.
The chance of a unbalanced headphone cable picking up noise that's audible to humans is negligible, but indulge yourself as you see fit. Monoprice also told me the M1570C's driver is more refined, but didn't specify how.
Performance
Most people who've listened to the other planar headphones I've reviewed, in particular, the Drop THX+ Panda, thought they were the best they'd ever heard. (It's sad that they had so many Bluetooth issues.).
The M1070C costs $100 less, yet sounds every bit as good and are perhaps a bit more balanced throughout the sonic scale. The Panda accents the sub-bass and bass registers slightly more, which might be something you like. I don't. I like a flat EQ curve, so I can hear what the engineer intended without EQ'ing. If that doesn't satisfy, then I EQ. Take that as my recommended modus operandi.
As mentioned, the M1070C lack Bluetooth connectivity. Modern Bluetooth sounds fantastic—for a lossy wireless technology. No audiophile or audio engineer in their right mind would use a headset wirelessly unless it's simply to check an existing mix on another mode of delivery.
The great thing about the M1070C (and any good mastering headphone) is that it allows you to better distinguish individual instruments, which in turn enhances your ability to locate them in the stereo sound field. It's a different listening experience than you get with the average consumer headset. It's more "real."
Put another way, M1070C gives you a better mental picture of the instruments and the people playing them. All right, that might just be me. Let me know if I'm crazy.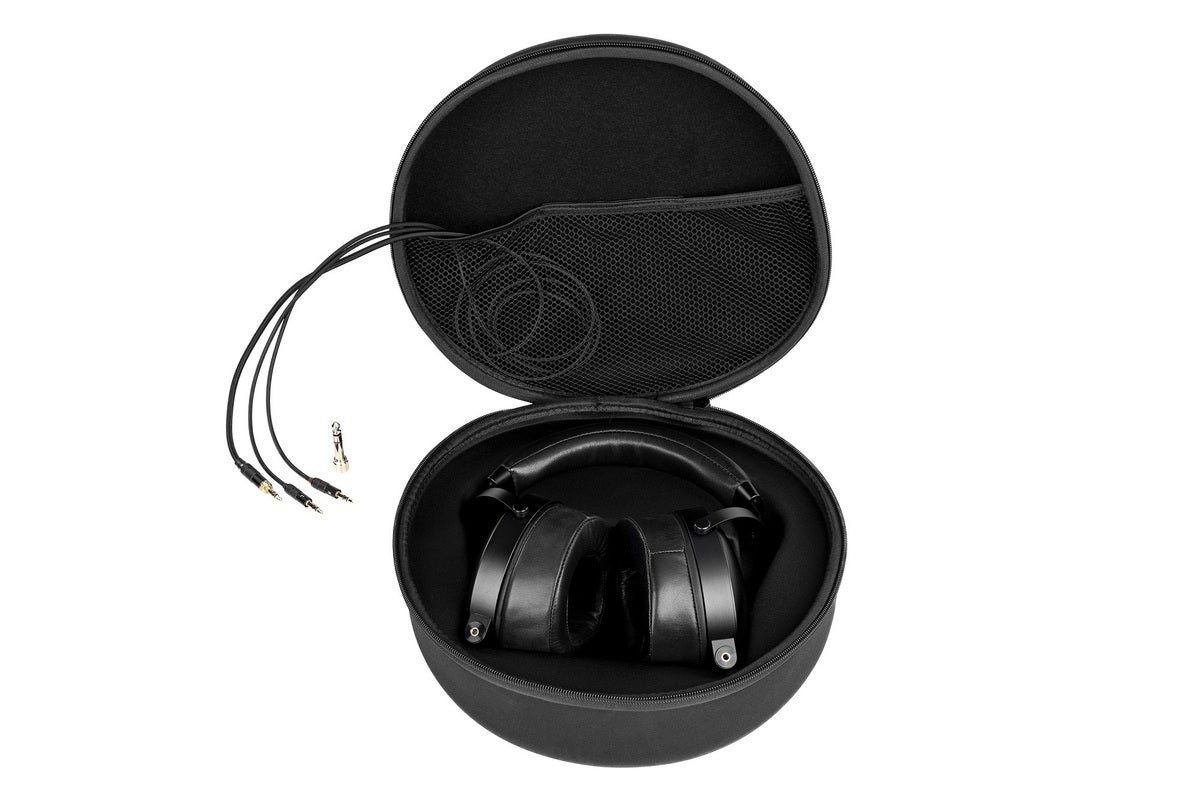 With a headphone like the M1070C, you can also make out the lyrics with more accuracy. Indeed, I heard Toto sing in "Africa" "things we never have" over the M1070C, rather than the "things we never had" that I'd always thought I'd heard before. Again, that might be my brain.
Finally, on many consumer headphones I can't tell the difference between 160KBps MP3s, 320Kbps MP3s, and other compressed files and losslessly compressed WMA, AAC, and FLAC files. On the M1070C, the difference is very apparent.
Note that the M1070C also lack active noise cancellation, and they provide a relatively loose fit. They still block a lot of ambient noise, but if it bugs you, find a quiet place. Most audiophiles will have that.
Enough. They sound great.
Great listening for a relatively small outlay
The Monolith by Monoprice M1070C planar magnetic headphone is for serious listeners who want accurate sound without the usual compromises for portability and fashion. It's a genuine sleeper product for audiophiles who don't want to spend like audiophiles.
Best Prices Today: Monolith by Monoprice 1070C planar headphone